Adrian Peterson's Agent Says Reporter Violated Running Back's Trust With Spanking Story
He also said that the Redskins back isn't going to speak on the issue.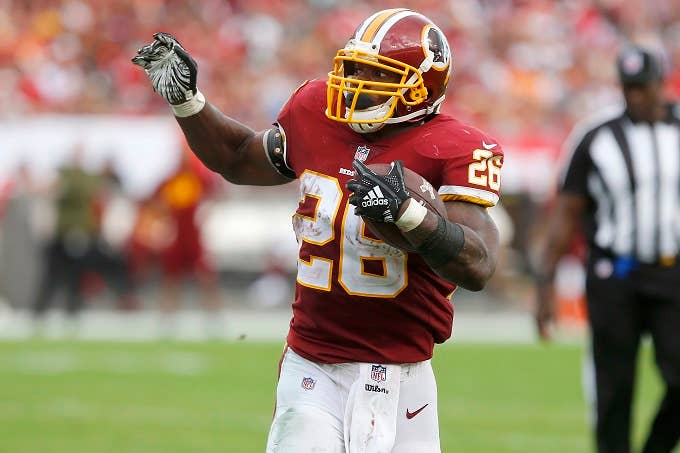 Getty
Image via Getty/Cliff Welch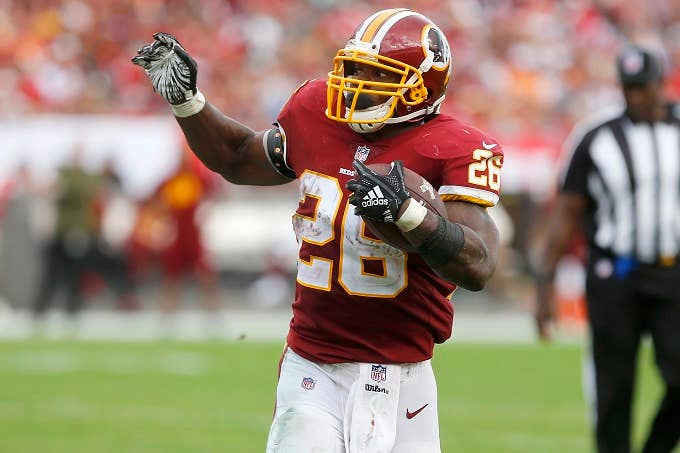 Adrian Peterson's agent Ron Slavin responded to the news that his client still occasionally disciplines his son physically. In a statement from Slavin shared by NFL reporter Ian Rapoport, the star running back's representative said that "nothing [is] more important to Adrian Peterson than being a good father to his children." Slavin added that the Bleacher Report reporter who shared Peterson's anecdote about spanking his son with a belt violated Peterson's trust. 
In 2014, Peterson was charged with felony child abuse and suspended from the NFL for beating his son with a switch. Pictures of his son's injuries spread quickly and Peterson pleaded guilty to a misdemeanor. Four years after that incident, the reinstated Redskins running back admitted that he still uses corporal punishment. Via Bleacher Report: 
While he doesn't use a switch and says that he avoids spanking "9 times out of 10," Peterson said that it becomes necessary when his children repeatedly disobey him. The Bleacher Report story claimed the belt incident came after Peterson's son had been corrected four times. Peterson hopes his children will learn to make "better decisions in the future." 
Slavin said that neither he nor Peterson will be commenting on the matter moving forward.