Adrian Peterson Says He Still Spanks Son With Belt
Peterson says he still spanks his son with a belt during a 'Bleacher Report' interview that was published as part of a profile on Wednesday.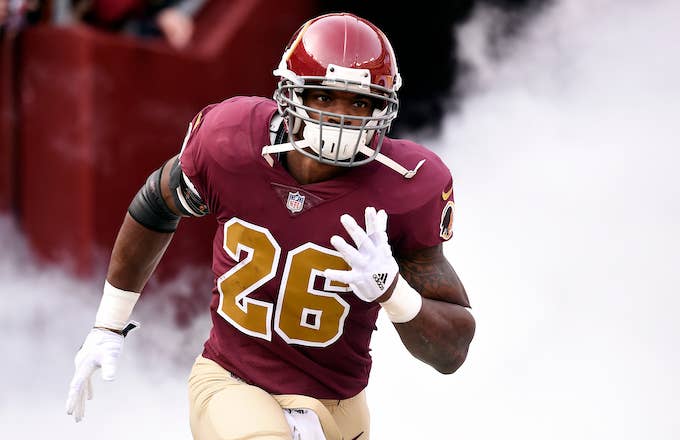 Getty
LANDOVER, MD - NOVEMBER 18: Adrian Peterson #26 of the Washington Redskins is introduced before a game against the Houston Texans at FedExField on November 18, 2018 in Landover, Maryland. (Photo by Patrick McDermott/Getty Images)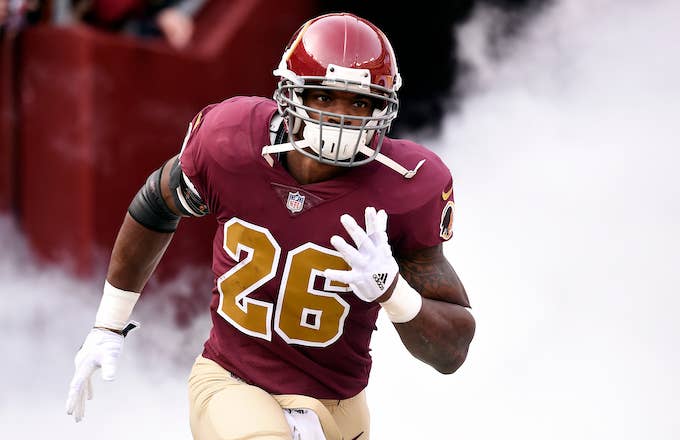 Four years removed from the trial, he still uses physical forms of punishment to discipline his children—"I had to discipline my son and spank him the other day with a belt," Peterson says—though he employs other techniques as well. He will take away their electronics, place them in different timeouts around the house, have them do wall squats. "There's different ways I discipline my kids," he says. "I didn't let that change me."
As noted by Pro Football Talk, even if Peterson were not to face legal issues for this interview answer, he could still face discipline from the NFL since the league reinstated him on the condition that he go to counseling and also "have no further violations of law or league policy."
Per BR:
As for his pledge not to use switches? Peterson says he generally avoids using them.