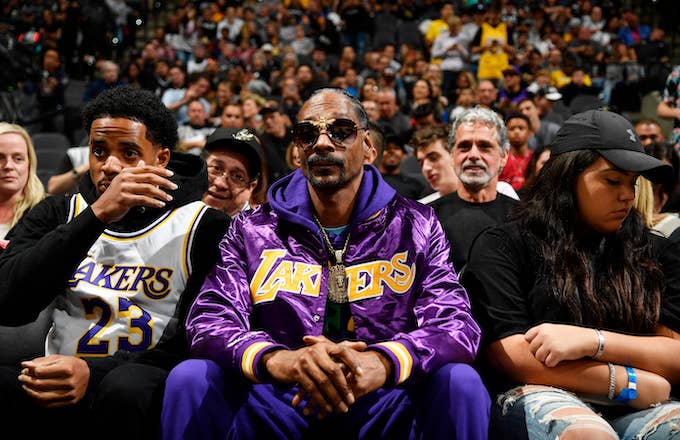 Snoop took to IG to express his disappointment with the Lakers.
"We need to get rid of some n**gas," Snoop said. "Too many hoes on our team, man. I'ma say it and I mean it, motherfuckers missing fucking 3s in the end of the fucking game, sorry motherfucker. Fuck! Fuck my Christmas up with this shit, n**ga. Can't beat the fucking Clippers, y'all make me sick with this shit."
But that wasn't all Snoop had to say. After waking up in the morning, he went back to IG to air out his thoughts further.
"Y'all losing to nobody but the fucking Clippers," he said. "I don't care who we lose to just stop losing to the fucking clippers. And n**ga you better start making them 3s. I ain't talking to the starters, I'm talking 'bout them other n**gas on the bench. Start making them fucking 3s n**ga. Get your ass in the gym right now and go work on your fucking shot. So when 'Bron throw the motherfucker you make it, n**ga."
The Lakers and Clippers will face off again on Jan. 28.