Zaire Wade Shows Support for Younger Sibling Zaya, Calls Her His 'Best Friend'
Dwyane Wade and Gabrielle Union have continually shown support for their child Zaya, who has come out as transgender.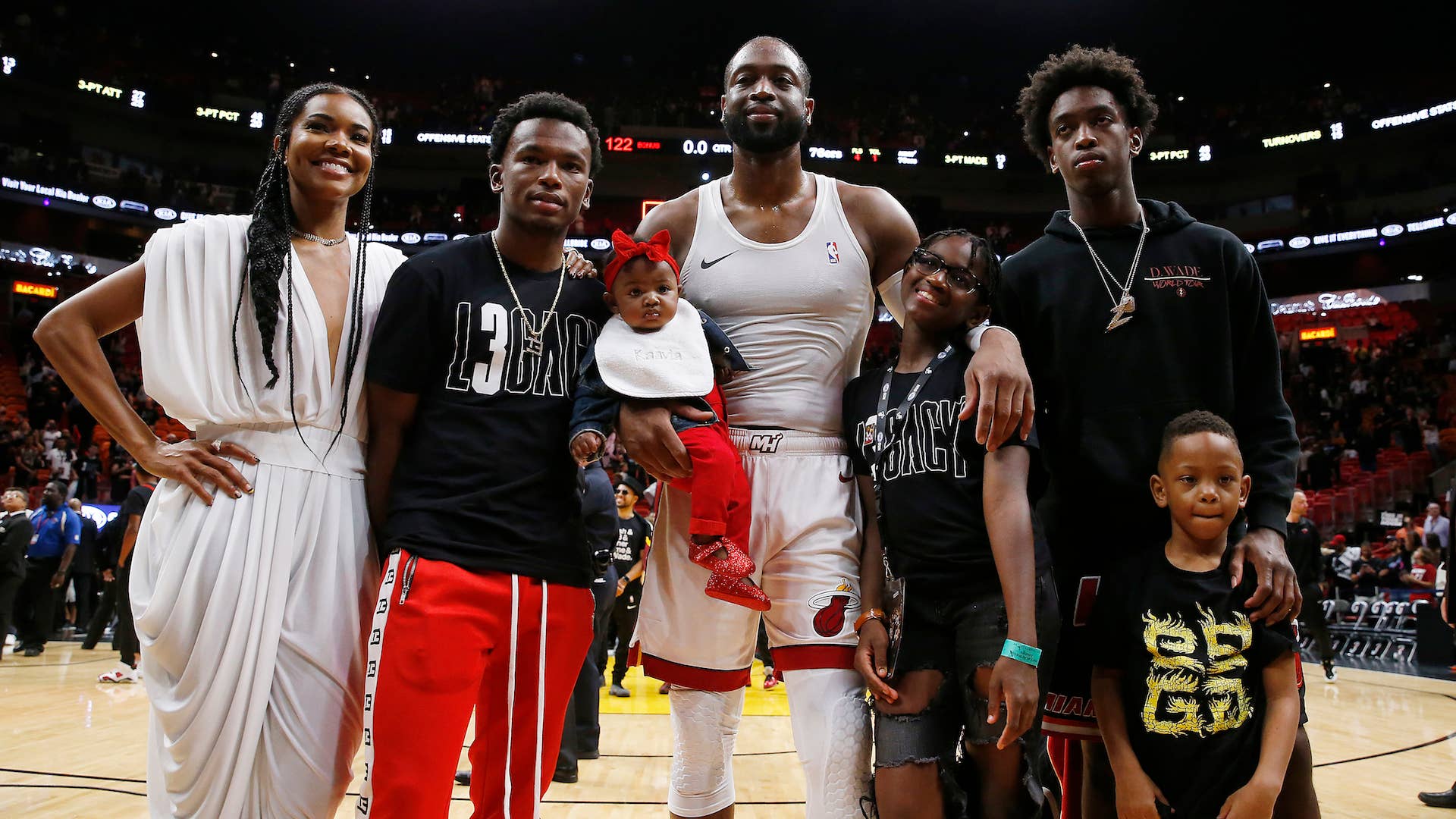 Getty
Image via Getty/Michael Reaves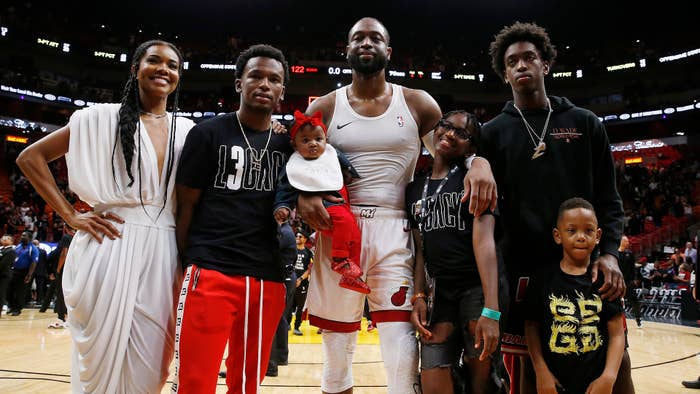 Dwyane Wade's eldest son, Zaire, has shown his support for his sibling Zaya, who recently came out as transgender.
In an Instagram post, the 18-year-old shared an image of him and Zaya, writing, "I have been blessed to have my best friend, Zaya with me for 12 years."
He went on to say, "I've told you that I would lay my life down to make sure you are ten toes down and happy on this earth. I don't care what they think Z, you are my best friend and I love you kid, and if it means anything, just know there's no love lost on this side."
Zaire has always been there for Zaya, even going to Miami Pride parade with her last year. 
Zaya recently asked her family to refer to her with the pronouns she/her. On Tuesday, Zaya's mother Gabrielle Union shared a video of her daughter speaking on some very honest truths about identity with her father.
"What's the point of being on this earth if you're gonna try to be someone you're not? It's like you're not even living as yourself, which is like the dumbest concept to me," Zaya said.
She added, "It's just like, be true and don't really care what the stereotypical way of being you is."
The NBA legend also appeared on The Ellen Show on Tuesday, where he initially shared that his 12-year-old identified as a girl, and said that the family fully supports her.
"Zion, born as a boy, came home and said, 'Hey, so, I want to talk to you guys. I think going forward I'm ready to live my truth,'" Wade told Ellen. "'And, I want to be referenced as she and her. I would love for you guys to call me Zaya.'"
"We take our roles and responsibilities as parents very seriously. So, when our child comes home with a question ... it's our job as parents to listen to that to give them the best information that we can, the best feedback that we can, and that doesn't change now that sexuality [and gender] is involved."
Last year, Wade faced criticism after he shared a photo of Zaya—then going as Zion—in a crop top and fake nails. Wade explained in an episode of All the Smoke with Matt Barnes and Stephen Jackson that the decision to address the situation had nothing to do with the ignorant trolls and everything to do with him using his platform to help support the LGBTQ+ community.