Atlanta Building With Colin Kaepernick Mural Torn Down Before Super Bowl
A mural located on an abandoned building in Atlanta, which paid homage to Colin Kaepernick, was suspiciously demolished just before Super Bowl LIII.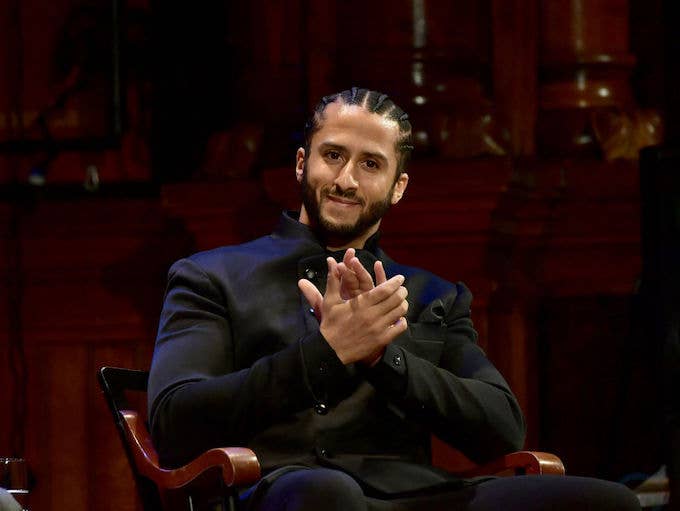 Getty
Paul Marotta/Getty Images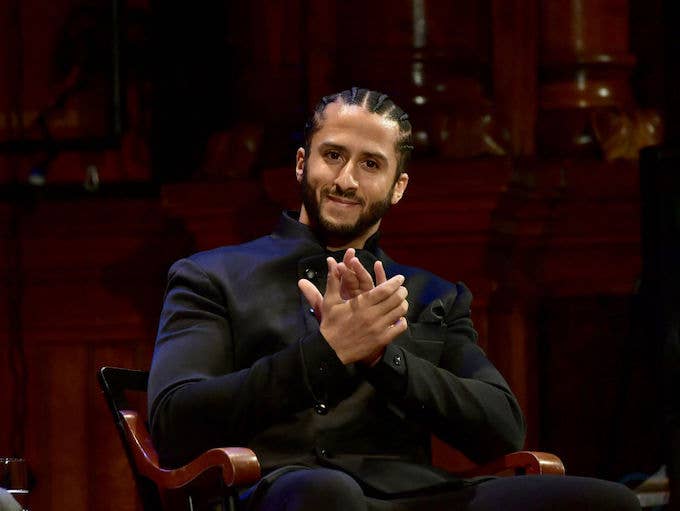 An abandoned building with a mural dedicated to Colin Kaepernick in Atlanta was demolished on the eve of Super Bowl LIII. Fabian Williams, the artist behind the piece which shows Kaepernick in a No. 7 Falcons jersey standing alongside Muhammad Ali who is wearing a Black Panther costume, discussed with The Atlanta Journal-Constitution about his thoughts upon seeing his work and the building altogether getting torn so close to the NFL's biggest day in his hometown. 
"I just happened to be driving by when they were doing it and it took a minute for me to mentally recognize that it was happening," Williams said. "Symbols matter man. You destroyed the whole building it was on? If I were an interpreter of performance art, what message would you take from that?"
Williams, who also uses the alias "Occasional Superstar," was driving around Atlanta when he discovered the space, which once promoted advertisements for albums, movies, etc. The owner of the building, located about a mile from Mercedes-Benz Stadium where Super Bowl LIII will be held, informed Williams that he received complaints from the city about the mural, but claims to like it. Six months ago, the mural survived a fire that damaged the building but kept the wall intact. 
"I figured at some point they would tear the building down, but it has been sitting up this whole time," Williams said. "The fact that the Super Bowl happens here and the weekend when the festivities are gearing up, the building gets demolished is very odd." Williams believed that Atlanta would be a great place to display his Kaepernick mural, given the city's "civil rights history." 
Williams isn't dwelling on the building's destruction. He's already completed his latest mural, "Where Dreams are Made," commissioned by Nike.