A Book and Movie on Tom Brady's Super Bowl LI Comeback Win Is Reportedly in the Works
Atlanta Falcons fans must be ecstatic about this news.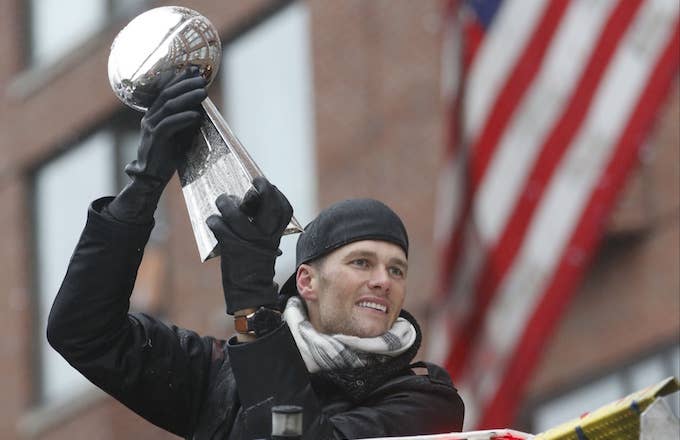 USA Today Sports
Image via USA Today Sports/Greg M. Cooper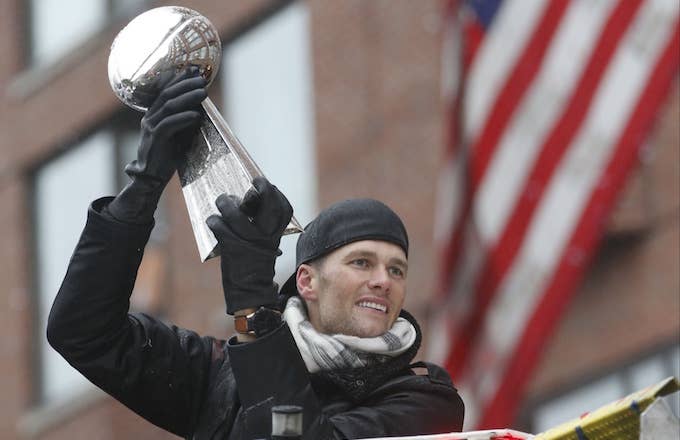 If you witnessed the New England Patriots' improbable comeback, led by quarterback Tom Brady, in Super Bowl LI, and thought this would make for one hell of a movie, you're not alone. Anita Busch of Deadline is reporting that a book and feature film about Brady is in the works.
The writing team of Paul Tamasy and Eric Johnson, who were behind such films as The Finest Hours and the Oscar-nominated The Fighter, will work alongside the authors of the book Boston Strong, Casey Sherman and Dave Wedge, to tell Brady's story. While the book and film will incorporate Brady's role in the Patriots' Super Bowl LI victory over the Atlanta Falcons, it will also touch on his journey through the DeflateGate scandal which led to NFL commissioner Roger Goodell handing down a four-game suspension that was held up after the 2nd U.S. Circuit Court of Appeals denied Brady's appeal of the punishment. 
In addition to chronicling the backlash he received for supporting his friend Donald Trump in his upcoming presidential election, the book and film could explore the highs and lows of Brady's time away from football during that four-game suspension. Like, how the five-time Super Bowl champion went to local high school football field to work on his craft...after spending some time in Italy with wife Giselle Bündchen while sunbathing nude. You know, just so people can really sympathize with his plight.  
This book and film will be a hit everywhere, except for maybe Georgia. 
Send all complaints, compliments, and tips to sportstips@complex.com