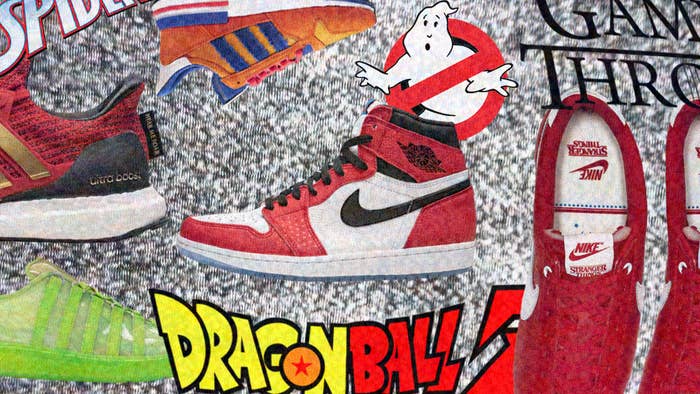 There are few experiences that connect us all like wearing sneakers. Everyone has to—it's a basic need in the vein of food and shelter. So it comes as no surprise that sneakers now serve as a vessel for some of the largest franchises in pop culture. Game of Thrones, The Walking Dead, Fortnite, and the Marvel Universe have all gotten in on the sneaker game. Jordan Brand did an official collaboration with Spider-Man. Sneakers have become the new comic books, or at least the memorabilia sold around the checkout counter at record stores. 
For fans of movies, shows, and games, it's a dream come true. Love playing Fortnite? Now you can rack up kills while using a Jordan Brand skin. (I have no clue what any of that means, for the record). Addicted toStranger Things? Nike's made roughly 370 shoes that have little connection the show but bear the series' branding. And to be fair, most of the shoes look good. I know I'm going to get flak for writing about this. People who are part of a specific pop culture fandom will come after me with pitchforks. So what? Someone needs to say something. This whole subgenre of sneakers has gone too far. Or just become extremely corny.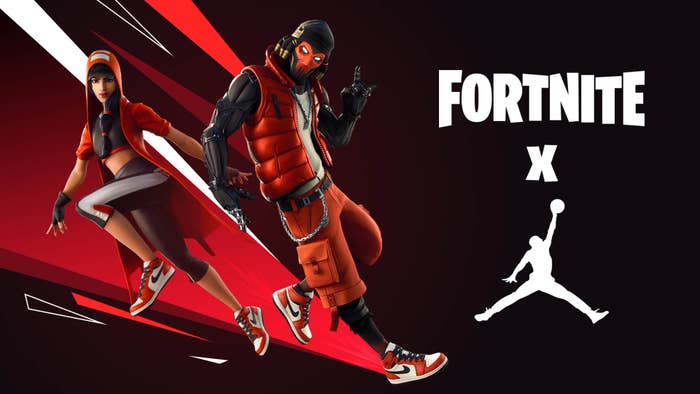 Sneakers and pop culture, specifically movies, have been connected for over 30 years. The most notable example is 1989's Back to the Future: Part II, when Marty McFly, played by Michael J. Fox, put on an auto-lacing shoe, the Nike Mag. The shoe built a true cult outside of the footwear community. Tech blogs obsessed over it. Films buffs wanted a pair. Finally, after petitions, Nike released the shoe in 2011 and again in 2016 in its original machine-lacing glory. Other moments have happened with Reebok's Alien Stompers from Alien, the Nike Vandal in Terminator, the Air Jordan XI in Space Jam, PF Flyers in The Sandlot, and even the Adidas Forest Hills in Awaydays. All of these were cool because they were sneakers in films that made sense, not a product devised after the fact to make money. West Coast retailer BAIT has been in on pop culture licensing for quite a few years now and has done more than a few well-received sneaker collaborations with film, TV, and toy franchises. And New York's Extra Butter also became known for loosely taking inspiration from film in the past, although not directly referencing it in the marketing, which made it even cooler.
If we're being honest, I've gone out of my way to buy sneakers themed around some of my favorite musicians. I lost my shit and camped out for the MF Doom x Nike SB Dunks back in 2007—waited in the rain for them and crashed my car into the garage on the way out, ripping out a front headlamp in the process. The second time came in 2017, when Adidas released a version of the Garwen SPZL for Noel Gallagher, a shoe based off a vintage pair from his personal collection. I had to reach out to the one and only Joe La Puma to get a contact from a retailer and PayPal them for the shoes. I've never worn the Dooms, and I've only worn the Noel Gallaghers twice, on Full Size Run, and never out and about. I can't deny that I got excited over both of these sneakers, and I'm not here to say that listening to Oasis is cooler than watching a show about dragons (although it is). The Liam Gallagher x Adidas Spezial shoe did ungodly things to me when I saw them the other morning.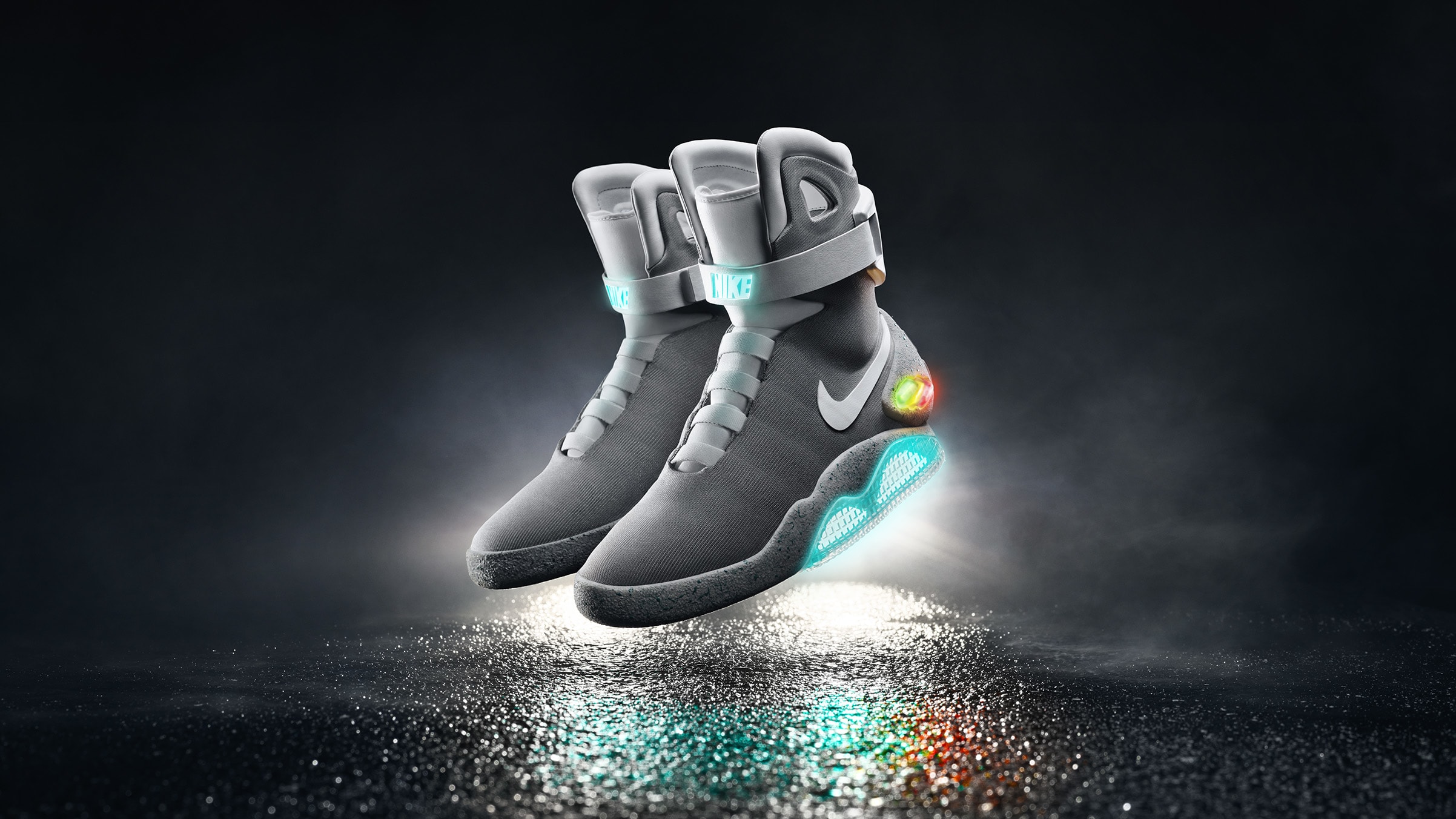 With that said, here's why these sorts of sneakers need to stop, or at least slow down a bit: It's low-hanging fruit. Brands can do better and make better product. You can't just take the logo of the latest Netflix show and slap it on a shoe and call it a day. It's lazy. And it makes sneakers an even nerdier hobby.
You thought it was corny for people to nerd out over the details on a retro Air Jordan? Throw a comic book into the mix and see what happens. I could take it when there was a Sony PlayStation collaboration with Nike on the Air Force 1 or De La Soul was given their own shoe. A Bathing Ape's Marvel Comics collection from 2006 was grand. Lil Wayne wore the Silver Surfer Bapestas in the "Hustler Musik" video, resulting in a beef with Pusha-T. The Invisible Women Air Force 1s, even for see-through shoes, had a moment (even if it was an unofficial collaboration). All of that was cool. The product was a true tribute to whatever it was paying homage to, rather a pure cash grab that looks at home at Comic-Con or a merch table. Either way, the toss-some-branding-on-it-and-let-it-rock sneakers don't get a pass.
Brands seem to think they've got such a layup on their hands that they tend to mail it in. Instead of going out and creating the next big thing, they'd rather sign a partnership deal and make a Ghostbusters shoe and shill nostalgia to grown men. I was talking to a few people at Adidas months back and the Game of Thrones x Ultra Boost collection came up. I said to them, "You took the biggest show in the world and put it on a shoe and it sucked. Nike took someone no one really knew, Sean Wotherspoon, and gave him his own shoe, and it became the talk of the industry. Why do you think that happened?" They wanted me to give them a name to recreate the success and I did not oblige.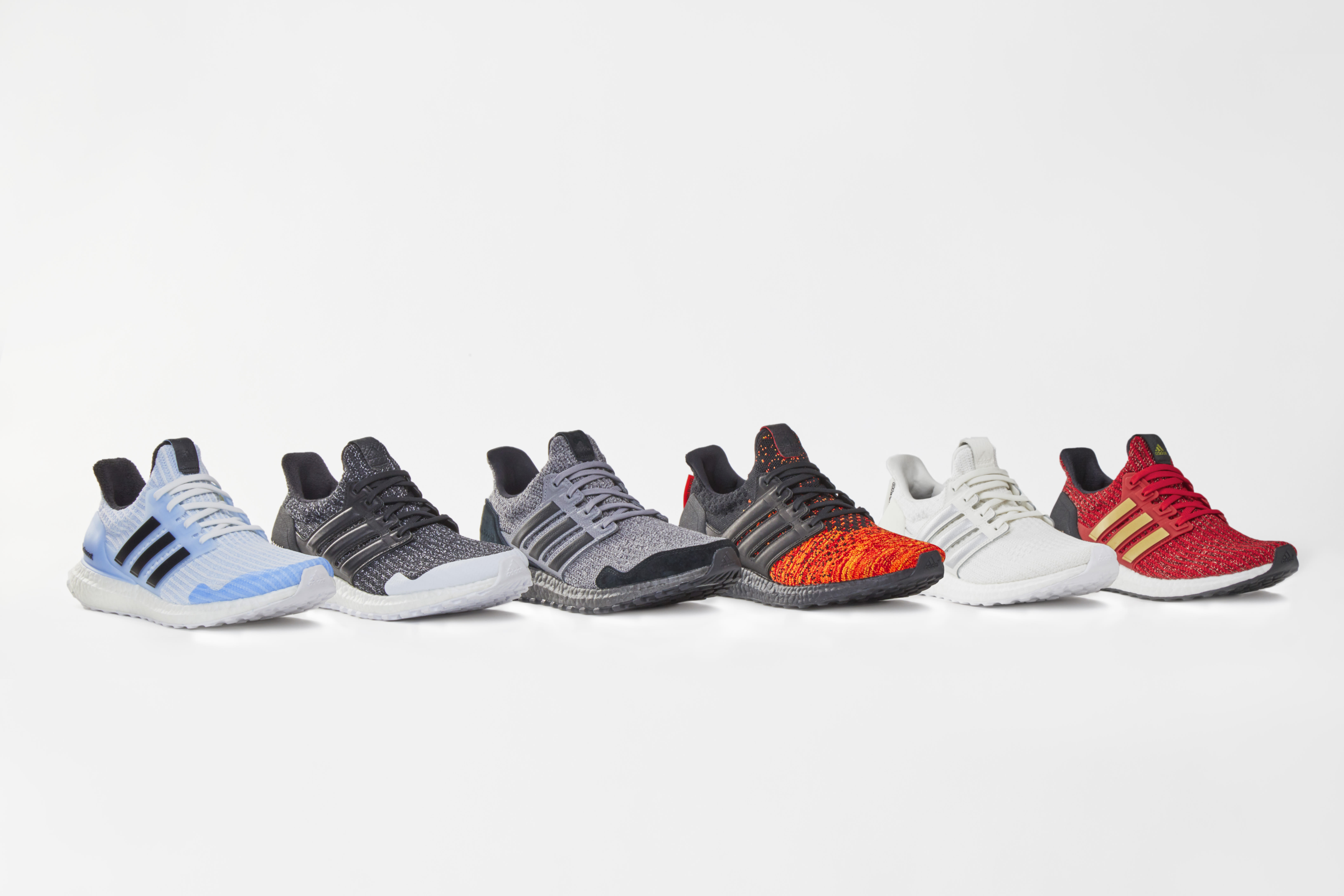 The Stranger Things x Nike collection is a difficult one to unpack. Some of the shoes look good. If you're a fan of the show, I don't blame you for wanting them. There are a lot of them, so you'll be able to get them. But they're all sneakers from the '70s for a show that takes place in the '80s. Some of the shoes were worn on the show, but we can just chalk that up to bad costume design. 
Puma, meanwhile, took a pair of GV Specials, scuffed them up, paired them with a baseball bat, linked them to The Walking Dead, and called it a day. No one would wear the shoes if you took the logo off them. Adidas did a whole line of Dragon Ball Z shoes that were a complete disaster, except for one maybe two of them, that had fans of both shaking their heads.
BAIT, as mentioned before, has bought up licenses by the boatload and released everything from Astro Boy toys and sneakers to Kung-Fu Panda shoes with Diadora. Often, BAIT gets it right, because they care about sneakers more than the Average Joe or SMU maker at a brand.

So what's the future? There are definitely going to be more cheap pop cultural sneaker plays this year and next year and the year after that. They'll probably resemble a grownup version of the Batman velcro light-up shoes you wanted as a kid. Who could pass that up? But seriously, brands need to get better. Create sneakers that inspire us or are worthy of connecting with a TV show or film. JAY-Z's Black Album Air Force 1s were great because he actually wore the shoes. It was something he co-signed, not just another brand looking to make a few bucks. We've had far too much of that lately.