Another day, another musician gets his own sneaker endorsement. The latest to join the group—which includes Kanye West, A$AP Ferg, Big Sean, 2 Chainz, and Pusha T for adidas, Kendrick Lamar and Cam'ron for Reebok, and Rihanna for Puma—is Future and Reebok, which feels the most forced out of the bunch.
The move of Reebok signing Future, to an undisclosed contract, comes after the brand scooped up Kendrick Lamar in December 2014. The partnership between Lamar and Reebok has proven to be successful so far, mainly due to the rapper's star power and sneakers that deliver a message of gang unity between Bloods and Crips. But the collaboration of Future and Reebok doesn't feel like an organic relationship. It's reminiscent of the brand's old RBK line, which housed the likes of Jay Z, 50 Cent, Daddy Yankee, Paul Wall, Nelly, and Lupe Fiasco. RBK was disbanded around 10 years ago, but things have changed.
It's surprising that Reebok has changed its tune when it comes to working with rappers. In 2013, the brand had a public breakup with Rick Ross over lyrics that alluded to date rape. They bounced back with Kendrick Lamar. Cam'ron followed after that. Now the brand is moving onto Future. Rappers are literally the future of Reebok, a brand that's struggled to find a solid identity over the past few years—juggling between releasing 1,000 collaborations with sneaker boutiques, being rumored to be sold off by parent company adidas, and focusing the brand's attention on CrossFit. It's a weird time for the company, to say the least. They're flooding the market with sneakers for Allen Iverson and giving J.J. Watt his own shoe, and it feels like everything they're doing is getting lost in the mix.
Don't get me wrong, Future is one of the biggest rappers in the game right now. But when you see him—his love for high-fashion sneakers, rapping about "Jumpman," and Gucci flip-flops—do you think, "Man, he's the perfect candidate to represent Reebok"? Probably not.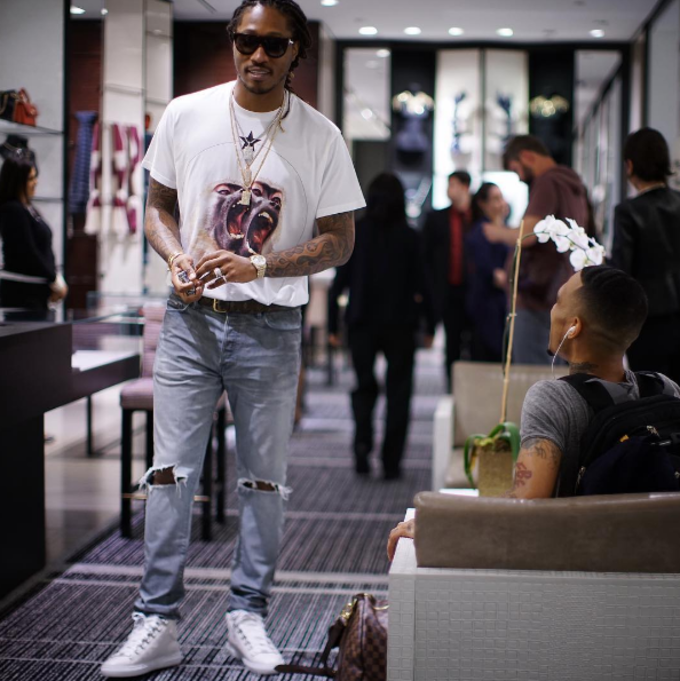 Rappers selling sneakers is the big trend at the moment. Thanks to Kanye's success with adidas, which will now be blown out into a full-fledged Yeezy line, brands are signing big-name artists at an alarming rate. This is dangerous for a few reasons: Yes, the right rapper will make an impact with the right brand, but you can't just team together any popular musician with any sneaker brand and expect consumers to think it's an authentic meeting of the minds. If the rapper doesn't perpetuate that they are naturally connected to the brand, how are consumers going to believe the story that's being told?
This wouldn't be the first time that Reebok grabbed an artist that rapped about another footwear brand, though. All you have to do is look at it picking up Kendrick Lamar, who pledged allegiance to the Nike Cortez not long before he was announced as a Reebok endorser. A sneaker brand can't control a rapper's lyrics, but they have to be cognizant of how the artist's music affects the way people look at their sponsorship deals. You can't tell the world you're "draped in all designer" and then have a pair of Instapump Furys on your feet. 
Sure, Future has rapped, "I serve cocaine in some Reeboks," but that's not exactly the connection most footwear brands would go for.​
According to Krinsky, though, in a press release for the collaboration's announcement, "Future exudes the type of fearlessness and authenticity that Reebok Classic stands for." Future followed that up by saying, "It's a natural fit for me to work with a brand like Reebok that also shares my beliefs in moving culture forward and being passionate in what you believe in." They want the world to believe that Future is a perfect fit for Reebok, as if there were doubts in the air.
Last December, Future starred in a Nike commercial called "Bring Your Game," where he calls LeBron James and tells him he wants him to listen to a new track. James says he can't make it but asks, "Is it cool if I come down in the summer?" I know this is just a scripted advertisement, but it's currently the summer and Future is no longer collecting checks from Nike and is aligned with Reebok.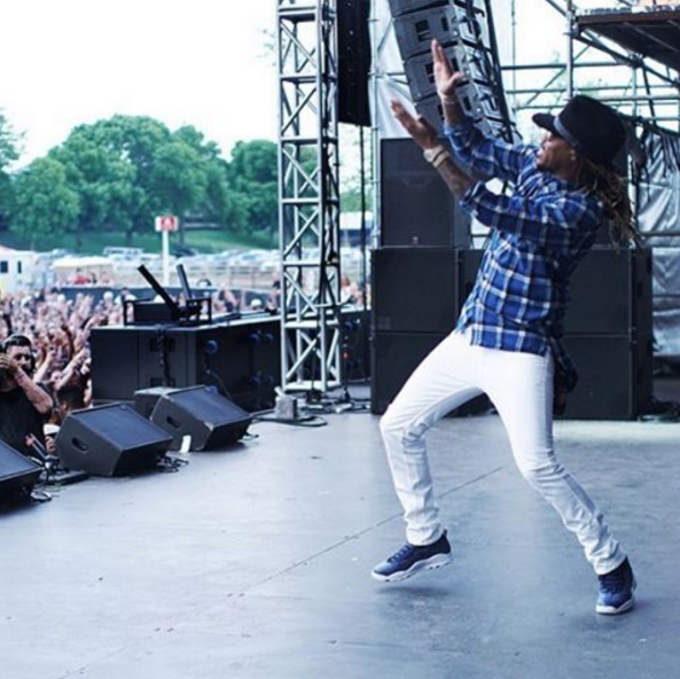 If a rapper—or anyone, for that matter—is going to be the face of a company, they better be someone who lives and breathes it. Under Armour CEO Kevin Plank said, ""You're right. I don't like my competition. At all," and the same mentality should be displayed by someone who's signed to a sneaker brand—not just wearing the company's shoes when they are being paid to it. Just a week ago, Future posted a picture of himself wearing a pair of Rick Owens sneakers, which he followed up with himself in a pair of Instapumps for the Reebok announcement. I understand that there are embargoes on this sort of news, but Future shared an image of him wearing Alexander McQueen sneakers the next day.
I know that brands have to sell sneakers to make money and picking a hot rapper to help them out seems like an easy way to cash in quick, but there has to be a more practical reason to generating dollars. How about hiring new, exciting designers? When was the last time Reebok had a brand-new sneaker that people were excited about? Does everyone need a pair of sneakers for CrossFit? Is UFC really the best platform to advertise a footwear brand when the contestants don't wear shoes in the ring? But that's a bigger discussion for a different day.
Future isn't going to be the last rapper to sign to a sneaker brand in the near future, you can count on that. Some of the deals are going to make sense, some aren't, and this is one of the latter.