UPDATE (November 1, 5 p.m.):
The person behind dipping Nike Mags and adidas Yeezy Boosts in black paint is New York City-based artist cj_hendry. She took to Instagram to preview dipping a blurred out sneaker (which we know to be the Nike Mag) and showed some of the process on her Snapchat story.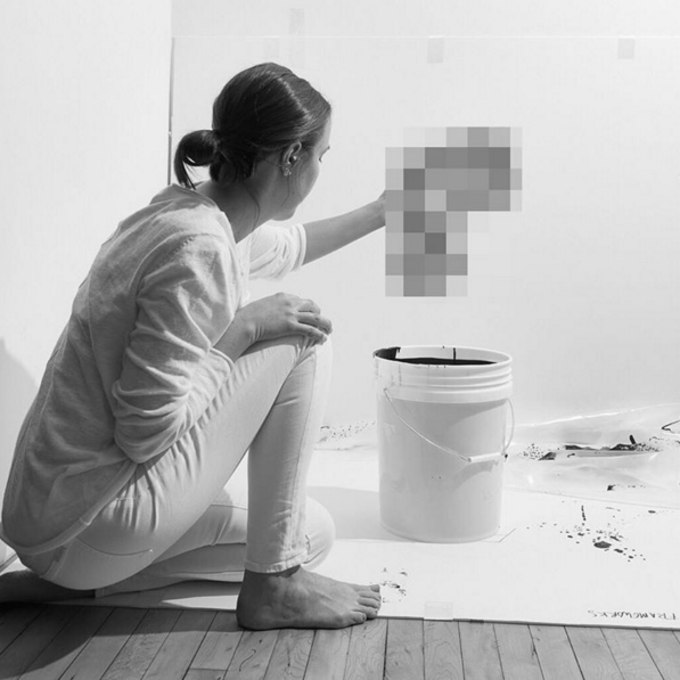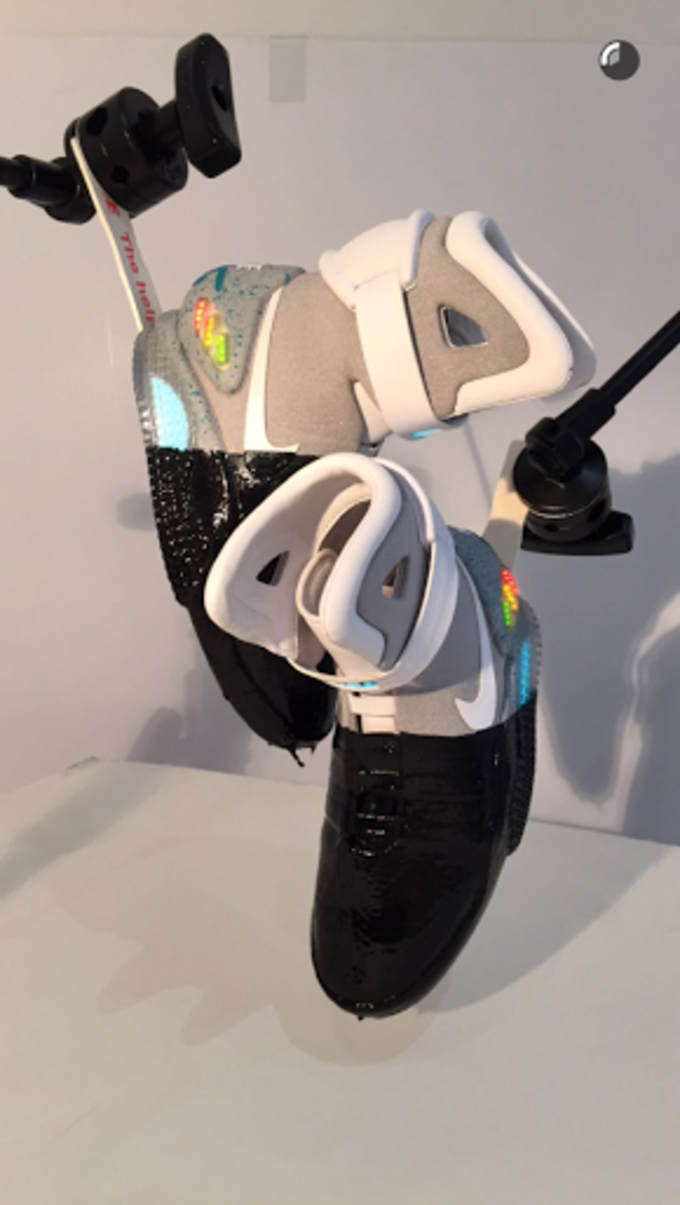 While many people thought the sneakers might be fake, the rumors were laid to rest with a $8,710  receipt from Flight Club New York dated October 30, 2015.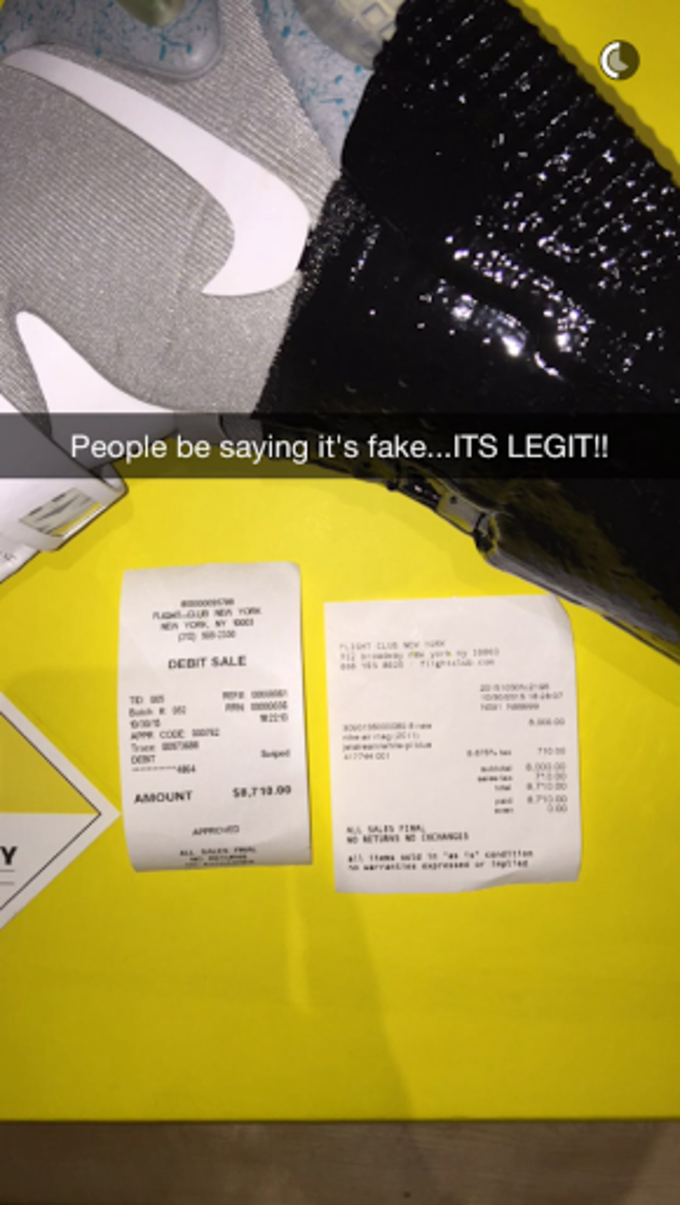 As for the Yeezys, they were destoryed with paint and thrown in the trash. Add cj_hendry on Snapchat to witness the savagery.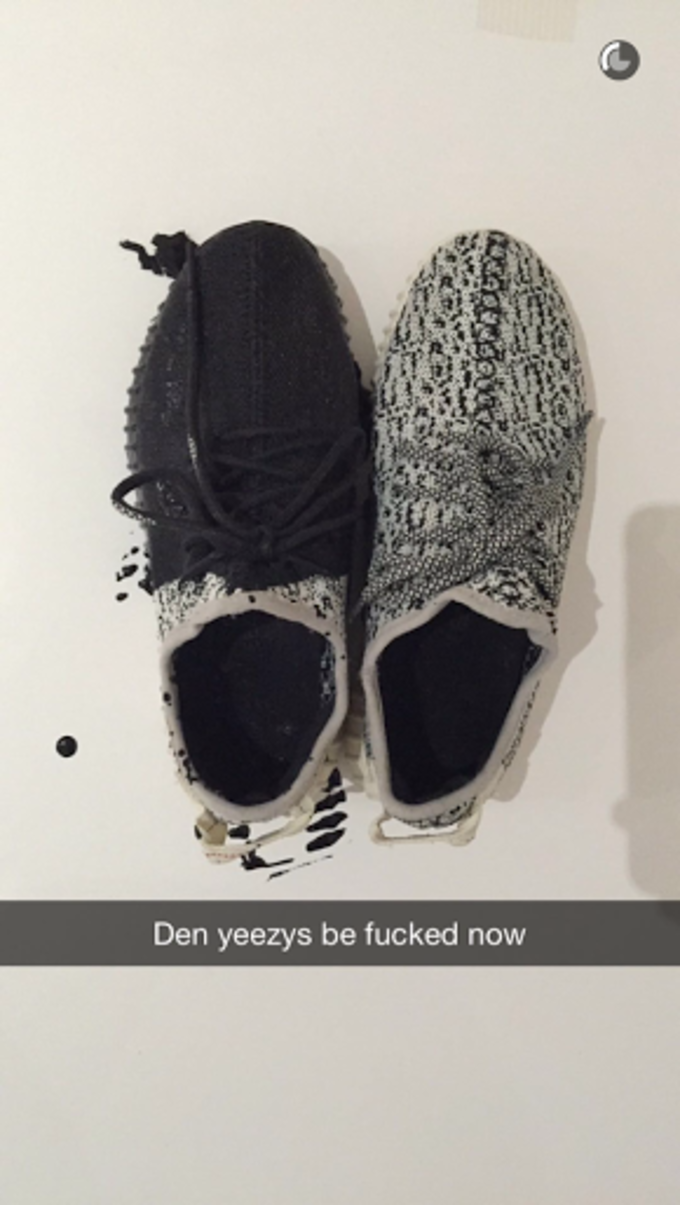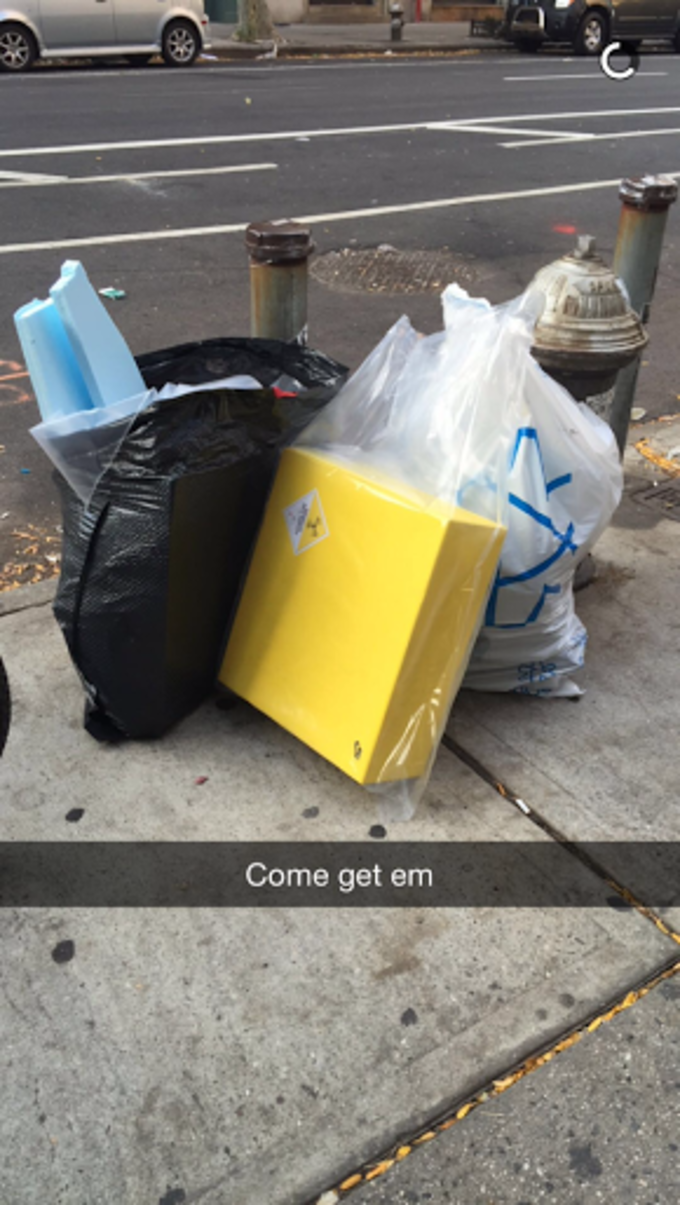 There's nothing like watching sneakerheads cringe from seeing the most hyped up and sought after sneakers destroyed for sheer enjoyment. Whether it's ripping adidas Yeezy Boosts to shreds or beating on Supreme x Air Jordans while skateboarding, it's never fun for collectors to watch. More recently, someone thought it would be a good idea to dip the extremely hyped "White" Supreme x Air Jordan V in a can of red paint and the trend is continuing.
Images from an unknown Snapchat account have surfaced on Twitter of the Nike Mag and adidas Yeezy Boost 350 being dipping in a huge bucket of black paint. Both sneakers are undeniably more collectable and expensive than the Supreme x Air Jordans that received a similar treatment. Whatever the real reason is behind dipping hyped sneakers in paint, it will surely bring criticism from sneakerheads.
Hopefully they have plenty of sneaker cleaning products handy because it wouldn't be a surprise if there was a feeling instant regret.