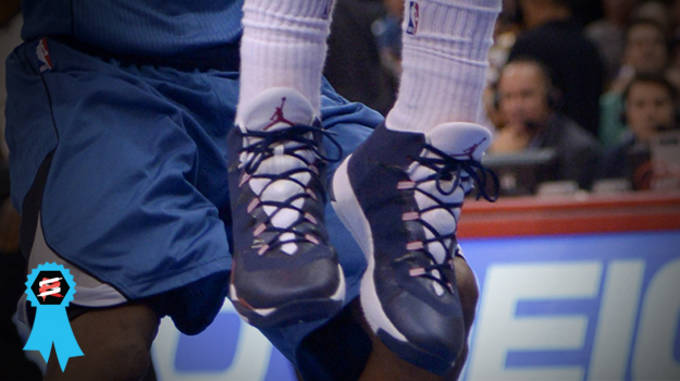 The NBA schedule was heavy on Monday night featuring some great all-around performances across the board. Lance Stephenson finished with a triple-double leading the Indiana Pacers to an 8-0 record after defeating the Memphis Grizzlies 95-79. Jeremy Lin erupted for 31 points and 5 rebounds off f the bench in Toronto's double overtime thriller against Toronto and Blake Griffin had a double-double as the Clippers escaped with a win against the Minnesota Timberwolves 109-107.
There might as well be a party in Tampa Bay as the Buccaneers got off the snide with a win against the Miami Dolphins. After starting the first half of the season 0-8, the Bucs got off to a good start in the second half of their season with a win thanks to some solid play on defense as well as a steady performance from Mike Glennon. Here are the Shoes That Won Last Night.
Rafael Canton is a freelance writer from Queens, NY and contributor to Sneaker Report. Anytime there is a conversation about the NBA, music, or nutella, he can be found in the thick of the discussion. He can be found on Twitter @RafelitoC7.
RELATED: The Shoes That Won Last Night: Peyton Manning and Drew Brees Lead Their Teams to Victories, Kevin Durant Leads Thunder to Overtime Win
RELATED: The Shoes That Won Last Night: Alabama Stays Undefeated, Kyrie Irving Meets Carter-Williams, Federer to Face Nadal in ATP Semis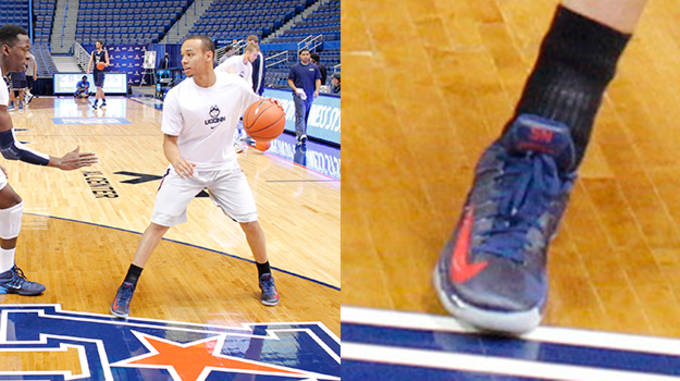 Shoe: Nike Hyperdunk 2012
Player: Shabazz Napier
Game: UConn Huskies vs. Yale Bulldogs
A triple double is hard to pull off in the NBA. It's even harder to pull off in college basketball. There's less points, field goals, and possessions with the longer shot clock. Someone forgot to tell UConn Huskies guard Shabazz Napier, because he was able to pull it off with 14 points, 11 rebounds, and 10 assists in the Huskies'80-62 rout of the Yale Bulldogs. Napier has 2 of the 10 career UConn triple-doubles and is the only player in UConn Men's Basketball history to have more than one triple-double.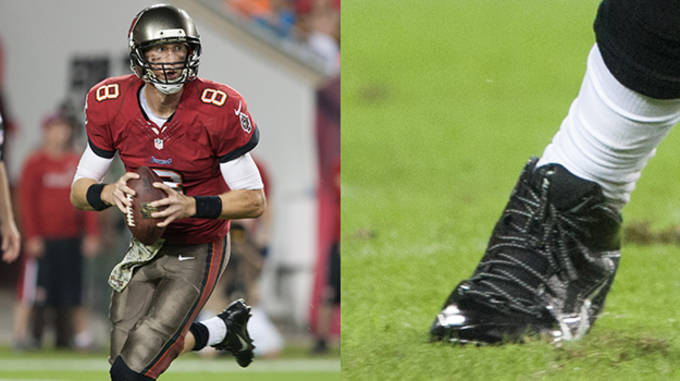 Shoe: Nike Alpha Pro TD
Player: Mike Glennon
Game: Tampa Bay Buccaneers vs. Miami Dolphins
After the Tampa Bay Buccaneers released Josh Freeman, Mike Glennon finally received his opportunity to help the Bucs. Glennon threw for a modest 166 yards and only threw for 1 touchdown, but he was steady in his performance in Tampa ay's 22-19 win over the Miami Dolphins. Glennon's lone touchdown pass went to offensive lineman Donald Penn in a trick lay that got the Bucs on the board first in an aggressive first quarter that saw Tampa Bay jump out to a 10-0 lead.
$70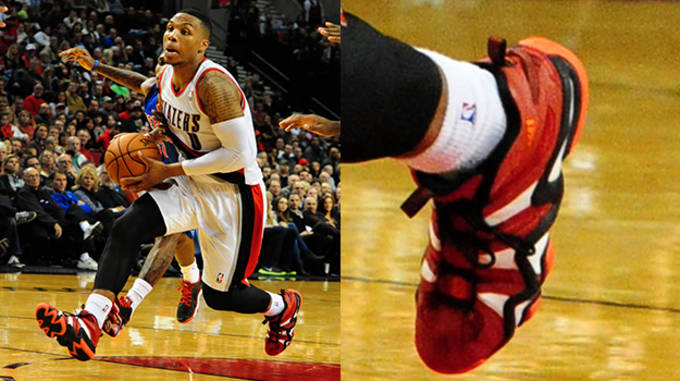 Shoe: adidas Crazy 8
Player: Damian Lillard
Game: Portland Trail Blazers vs. Detroit Pistons
Damian Lillard has been pretty special since he set foot in the NBA. His rookie season was good, but he's improved on his defensive weakness so far this season and he's also done a great job in managing one of the best offenses in the early part of the NBA season. Lillard was at it again with 25 points, 5 rebounds, and 4 assists in Portland's 109-103 victory over the Detroit Pistons. The Blazers are now 5-2 with Lillard leading the early season charge.
$90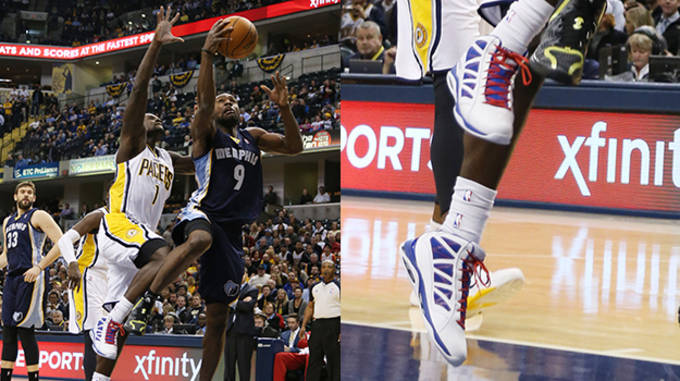 Shoe: And1 Entourage
Player: Lance Stephenson
Game: Indiana Pacers vs. Memphis Grizzlies
Paul George and Roy Hibbert might get all the praise for the Indiana Pacers' 8-0 start, but one major factor has been the improved play from guard Lance Stephenson. The Brooklyn guard nicknamed "Born Ready" was born to dominate with a triple double in Indiana's 95-79 victory over the Memphis Grizzlies. Stephenson finished with a stat line of 13 points, 11 rebounds, and 12 assists in the win. The Pacers have shown how versatile their entire starting lineup has been with four of the five Pacers starters having a triple double in a game since December of last year (other starter George Hill was close falling one assist shy of a triple double last season).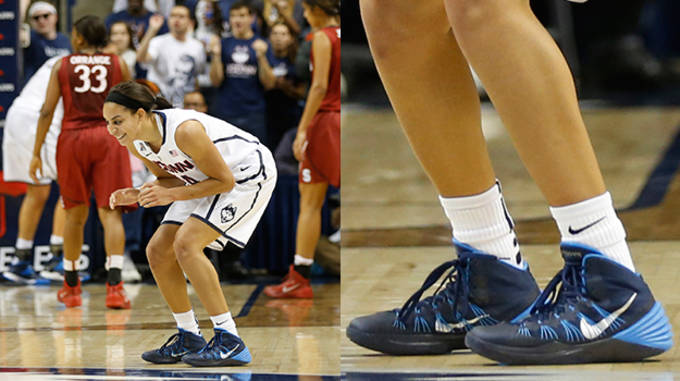 Shoe: Nike Hyperdunk 2013
Player: Bria Hartley
Game: UConn Huskies vs. Stanford Cardinals
The top-ranked Connecticut Huskies will be feeling the pressure with the target on their back as the number one ranked team in the nation. They will handle that just fine if they keep getting performances like they did last night from Bria Hartley. Hartley was making plays over and over as she finished with 20 points, 8 rebounds, and 6 assists in UConn's easy 76-57 win over the Stanford Cardinals. Hartley's teammate and star Kaleena Mosqueda-Lewis went down with an elbow injury, but that did not stop Hartley and the Huskies from dominating.
$110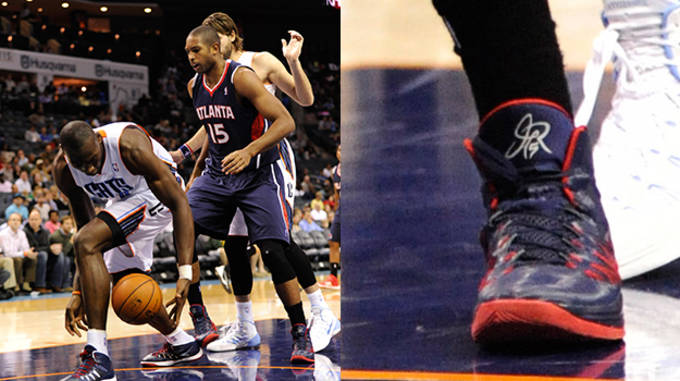 Shoe: Nike Hyperdunk 2013
Player: Al Horford
Game: Atlanta Hawks vs. Charlotte Bobcats
Many people expect the Atlanta Hawks to fail to make the playoffs this season. They changed nearly their entire roster from last season and despite all the new faces, the Hawks have been solid at 4-3. Much of that credit can be given to Al Horford. The Dominican sensation was back to his old tricks with 24 points, 5 rebounds, and 4 assists in Atlanta's 103-94 win over the Charlotte Bobcats. Horford was doing what he does best which includes playing solid defense and knocking down his midrange jumper to put away Charlotte on the road.
$110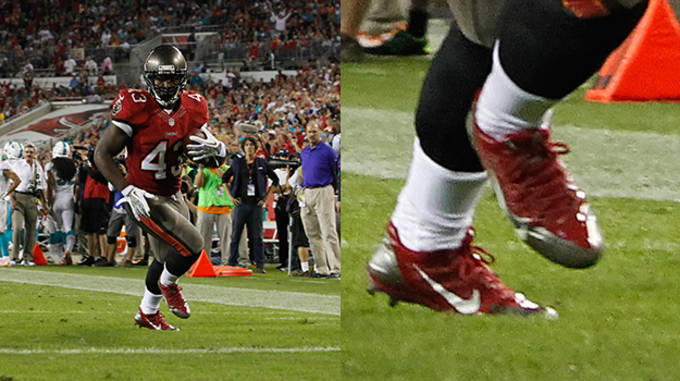 Shoe: Nike Alpha Pro TD
Player: Bobby Rainey
Game: Tampa Bay Buccaneers vs. Miami Dolphins
After being waived last month by the Cleveland Browns, there was no guarantee that Bobby Rainey would find his place in the NFL. The running back has responded by helping the Tampa Bay Buccaneers win 22-19 last night. Rainey finished with 45 rushing yards and one rushing touchdown in the win. Rainey had the decisive rushing touchdown early in the fourth quarter that gave Tampa Bay the lead for good ending their winless season.
$75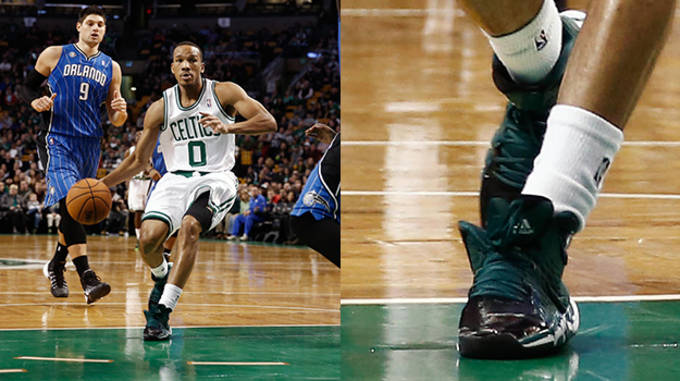 Shoe: adidas D Rose 773 2
Player: Avery Bradley
Game: Boston Celtics vs. Orlando Magic
The key to the Avery Bradley car has finally been started by Celtics coach Brad Stevens and Bradley's D Rose 773 2's. The Celtics managed to win rather easily against the Orlando Magic behind 24 points and 3 steals from Bradley in their 120-105 win. Initially, Bradley started as the point guard and main distributor, but he's a better off the ball player, and he's showed it in games like last night. The Celtics are 4-0 with Bradley at the shooting guard position and 0-4 with him starting at point guard. Looks like the Celtics might've found their right rotation.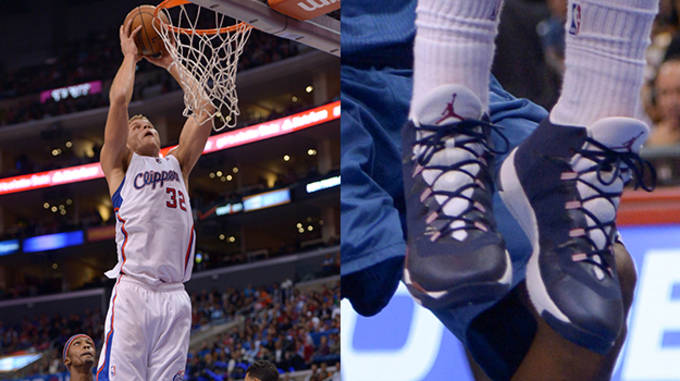 Shoe: Jordan Super.Fly 2
Player: Blake Griffin
Game: Los Angeles Clippers vs. Minnesota Timberwolves
There's nothing like a good old power forward matchup in the NBA. Last night the star-studded matchup went to a new level with Kevin Love and the Minnesota Timberwolves matching up with Blake Griffin and the Los Angeles Clippers. Griffin and the Clippers managed to get the best of the Timberwolves by sneaking out with a 109-107 victory over Minnesota. Griffin finished with 25 points, 10 rebounds, and 5 assists in the victory and played one of his best all-around games of the season in his Jordan Super.Fly 2 shoes.
$130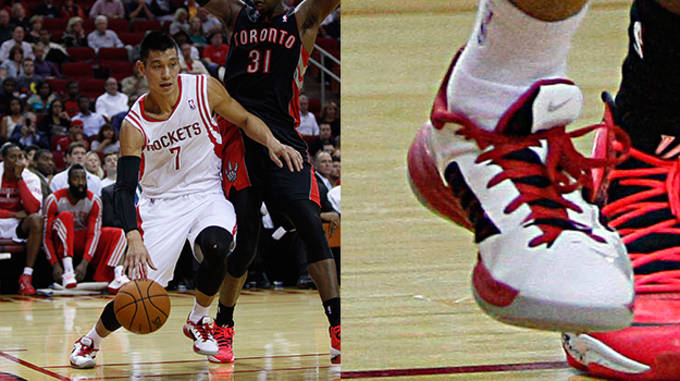 Shoe: Nike Hyperdunk 2012 Low
Player: Jeremy Lin
Game: Houston Rockets vs. Toronto Raptors
Despite receiving what some would call a demotion to the Houston Rockets bench, Jeremy Lin has embraced the role. He continued his solid play this season by dropping 31 points with 5 rebounds in Houston's 110-104 double overtime victory against the Toronto Raptors. Lin was making tough dribble drives in to traffic and finishing and also was able to knock down the long balls with 3 treys in 5 attempts. As the Rockets figure out their team chemistry and roles become permanent, expect Lin to really provide scoring punch off the bench to help the Rockets on their quest for a championship.
$75
Rafael Canton is a freelance writer from Queens, NY and contributor to Sneaker Report. Anytime there is a conversation about the NBA, music, or nutella, he can be found in the thick of the discussion. He can be found on Twitter @RafelitoC7.
RELATED: The Shoes That Won Last Night: Peyton Manning and Drew Brees Lead Their Teams to Victories, Kevin Durant Leads Thunder to Overtime Win
RELATED: The Shoes That Won Last Night: Alabama Stays Undefeated, Kyrie Irving Meets Carter-Williams, Federer to Face Nadal in ATP Semis