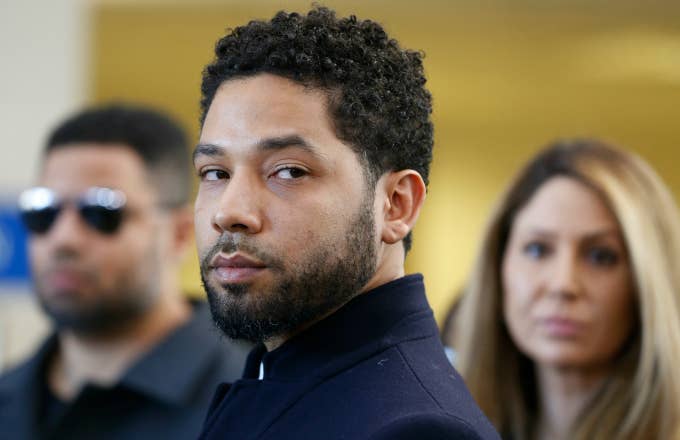 The Jussie Smollett story that's clogged headlines over the past few months now has a new development, with a Chicago judge having now requested the appointment of a special prosecutor.
The special prosecutor, per TMZ's report, will review the handling of the case and its eventual dismissal. In documents obtained by the publication, the judge in question noted that the special prosecutor "may take" action in the form of further prosecution if "reasonable grounds' are determined to exist.
Legal documents excerpted in the report notably cite what the judge calls "unprecedented irregularities" in the increasingly confusing case. In March, all charges were dropped against Smollett mere weeks after the actor was indicted on 16 felonies for allegedly falsifying a police report related to the attack that was initially widely reported as a hate crime. Chicago police at the time said the dropped charges were a "punch in the gut."
"I respectfully disagree with the court's conclusion that, in the absence of any conflict, the appointment of a special prosecutor is required," State's Attorney Kim Foxx said. "As always, I remain committed to transparency, justice, and the public safety of the communities we serve."
Amid Friday's updates on the incident, Smollett shared a throwback photo on Instagram captioned, "Grateful for LOVE."