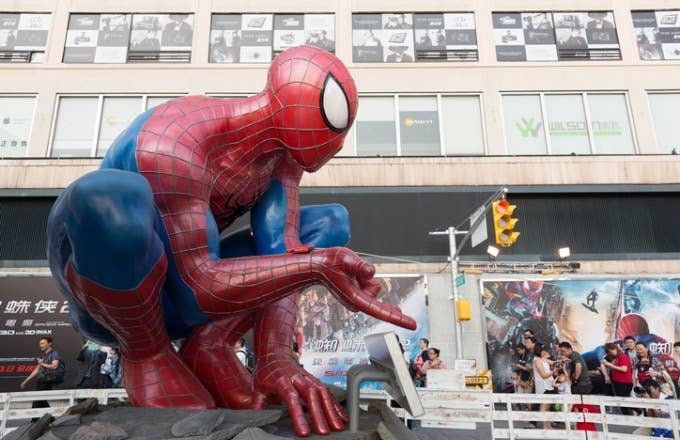 Multiple petitions on Change.org centered on the reported wishes of a four-year-old Spider-Manfan who died due to a rare genetic disorder are gaining traction.
The petitions started popping up earlier this month following a story from overseas tabloid publication The Sun on the alleged denied attempt at securing the image's use. According to the July 5-published report, Lloyd Jones of Maidstone, Kent first approached Maidstone Council about using a Spidey image on his son Ollie's gravestone and was told to instead reach out to those controlling the copyright.
Later, Disney allegedly denied the request due to a longstanding policy of not wanting their properties used "on headstones, cemetery, or other memorial markers or funeral urns."
According to the initial report, this policy can be traced all the way back to the days of "Walt Disney himself."
The company also extended their "sincere condolences" to the family. "If we played a small part in Ollie's happiness we are honoured," a rep reportedly said. "Generations of fans have responded to our characters with the same wonder and delight that Ollie did."
Ollie died in December 2018 due to complications from leukodystrophy, which the Orlando Sentinelnotes has a multifaceted impact on the body's neural anatomy.
A trio of popular petitions, two with signatures numbering in the thousands at the time of this writing, are now urging the Powers That Be to make an exception to the policy. As of Wednesday, one with a target signature count of 7,500 was nearing that mark with more than 6,600 having added their name to the initiative. Another is swiftly approaching 3,000.