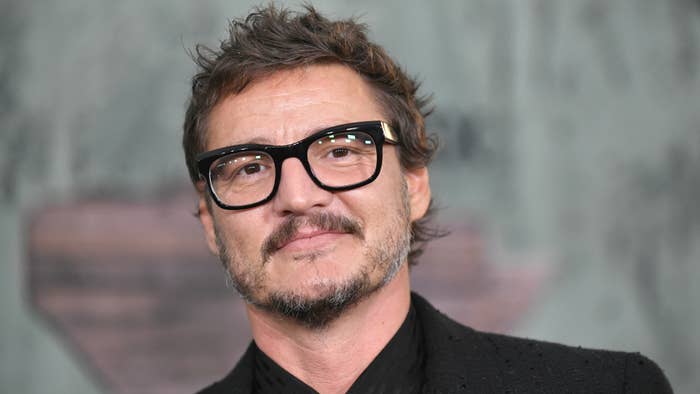 Pedro Pascal has opened up about the litany of limitations brought on by wearing the inarguably awesome-looking Mandalorian suit, all while pointing to how these same restrictions contribute to a realistic performance.
As part of a new Empirecover story chat, Pascal shared some sensationally candid armor insight, (presumably unintentional) I Think You Should Leave reference included. According to the actor, who can currently be seen on HBO's pitch-perfect The Last of Us, the experience is akin to wearing a "head-to-toe" weighted glove.
"It's ironic that you can't see any facial expression because it puts you in the world so completely, and instantly makes the character feel real—but you can't see shit!" he told the film-focused magazine. Pascal added that the suit has been comfort-mindedly improved over the years, although wearing it is still "like going blind" due to certain unavoidable conditions.
"Your breath completely fogs up the narrow slit that you can see through," he pointed out. "There's no peripheral vision. If there's a hole, I'm gonna fall into it."
For fellow I Think You Should Leave enthusiasts, all of this calls to mind a certain utterance of "There's too much fucking shit on me." Hopefully, you know the one.
The Star Wars expander series The Mandalorian is set to premiere its third season at the top of next month. In January, forever-hungry fans were given a new trailer. Meanwhile, over on The Last of Us, the threats facing Pascal's character are far more complicated than mere holes. At any rate, if Easter eggs are your cup of tea, enjoy a nice gulp here.