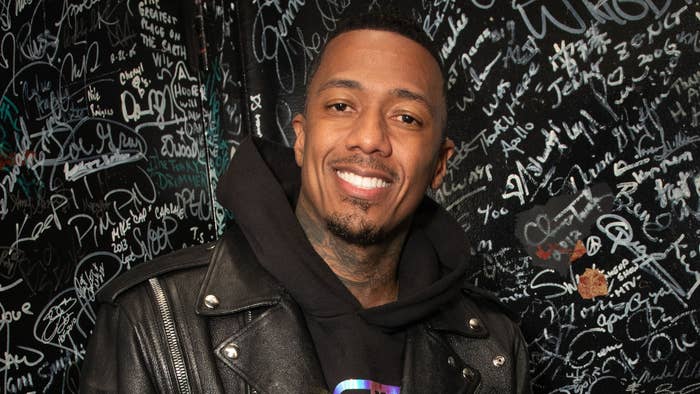 Monogamy isn't the "healthy" path to take, Nick Cannon argues in a new podcast interview.
Speaking with Dr. Laura Berman for the latest episode of the Language of Love podcast, the Masked Singer host described himself as both a "lover" and a "hopeless romantic" early into a conversation that ultimately found its way to the topic of monogamous lifestyles.
Around the 19:35 mark, Cannon shared his thoughts on what it means to make a "covenant," with or without government involvement. This led into the actor and comedian's larger thoughts on the "selfishness" he associates with monogamy-centered relationships.
"You can still make covenants without getting the government involved," Cannon said. "You can make a covenant where two people say, 'We choose to be monogamous because we value this so much that we don't want anyone else to be a part of this or intrude this energy that we have.' And I just don't feel like that's healthy. I don't feel like monogamy is healthy. I feel like that gets into the space of selfishness and ownership."
Later, around the 21:27 mark of the episode, Cannon was asked to clarify whether he discloses this non-monogamous approach at the start of any potential new relationship. After confirming that he does, Cannon elaborated further.
"I think at this point, if you know who Nick Cannon is, you know a lot about me in that sense of, like, I'm the guy your mom warned you about," Cannon said. "Like, stay away from that dude. I say this all the time, I am a better friend and companion than I am a boyfriend, relationship, husband. All of those things."
Elsewhere, as spotted by E! News, Cannon also praised Mariah Carey—to whom he was previously married—for her co-parenting style. "We're really great friends and she's kind of taught me so much—so that's family," Cannon said of Carey, who was recently made the subject of a new song of his titled "Alone." The full episode is available below.
This month, Kevin Hart jokingly gave Cannon a condom vending machine in the wake of news that he has an eighth child on the way. Cannon later said that the prank spurred some "real life stuff" with the mother of one of his children.