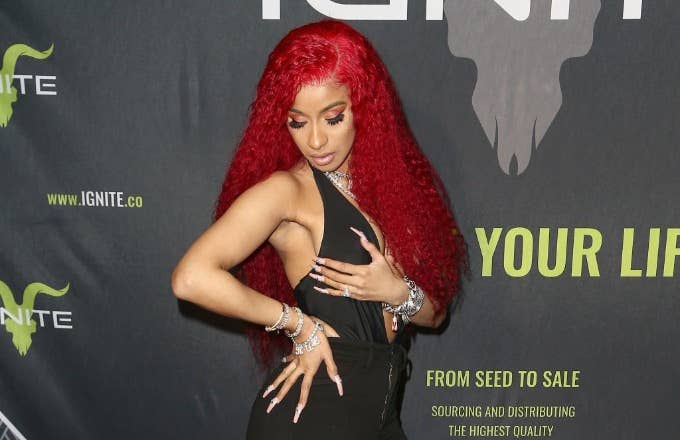 Back in October, Nanny icon Fran Drescher threw some gasoline on sitcom reboot rumors with word that she was in contact with Cardi B's team about presenting her with a starring role. Now, amid press commitments for the new Showtime special Funny Women of a Certain Age, the comedian has provided fans with a slight but promising update.
Speaking on the hectic nature of her current schedule, Drescher—who's also busy working with cancer charities—said a new take on the 1993-99 series isn't immediately in the cards but is still being discussed.
"At this point, I might be interested in doing an updated version of The Nanny with a whole new cast—and writing and producing that, but it's not something that I'm worried about or thinking about today," Drescher told Uproxx in an interview published Friday. "People seem to want it, yet this is not the time for it. I know that for sure."
Asked for some clarity on Cardi's possible involvement, Drescher suggested there were multiple paths a new Nanny could take. Still, the idea of getting Cardi on the show remains on Drescher's mind. "Well, that would be if we did the show all over again," Drescher said. "I think she could be a good way to go for sure, but it's not real today. It's a good idea and something I definitely have on my radar."
Previously, Drescher told Extra she had been talking with Cardi's reps about playing her daughter. "It's really getting me excited," she said in October. "It's fresh and it could be super fun."
Cardi, meanwhile, is soon set to make her feature film debut in the Jennifer Lopez-starring Hustlers.