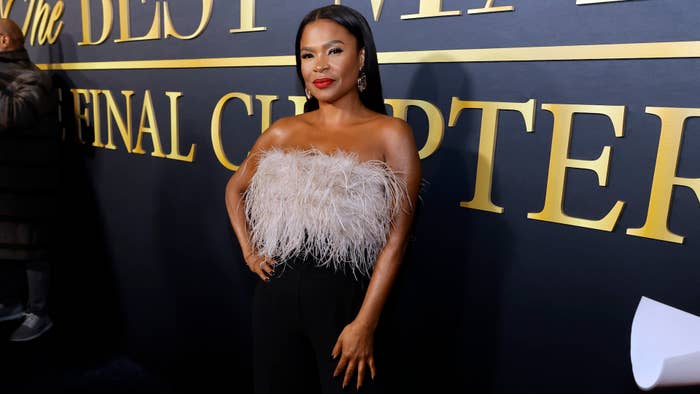 Nia Long took to her Instagram on Saturday to share a message.
"The best revenge, is no revenge, Move on. Be happy," the post read.
It's unclear if the note has anything to do with her relationship with ex-Ime Udoka, whom she dated for five years and was engaged to for seven. The former couple also shares an 11-year-old son, Kez.
The message comes days after Udoka was hired as head coach of the Houston Rockets after he was suspended and then fired from the Boston Celtics last year. He reportedly cheated on Long and breached the franchise's code of conduct by having an intimate and consensual relationship with a woman on the Celtics staff.
"I spent this last offseason working on myself in a lot of different, different ways, improving in areas. (It was a) chance to sit back, reflect, and grow. And I think that'll make me a better coach and overall a better leader," Udoka said in a press conference in late April. "That's where you start–with the ownership and accountability. I preach that to the players and so I have to take responsibility for my part in it."
Meanwhile, Long has been openly critical of how the Celtics handled the delicate situation, particularly because of how it impacted Long and Udoka's son, Kez.
"I'm sure I have some things that I'm suppressing, but I have to do that to take care of him first," she said in an interview with The Cut back in February, regarding Kez.
"The Celtics made a choice to make my family business public, and I don't understand why," she added. "It could've all been handled internally. I do understand why, but I can't talk about it. Maybe one day I will. You know, fear drives stupidity, and I'll leave that right there. I've learned that I'm stronger than I ever thought I was."