Damson Idris is known for his many big roles, particularly as young drug kingpin Franklin Saint on FX's Emmy-nominated Snowfall. But lately, he has gained a lot of attention for his public relationship with celebrity "it-girl" Lori Harvey.
In a new interview with Rolling Stone, the British actor spoke about his connection with the model. Asked how he navigates "the blogosphere and gossip while trying to maintain a relationship," the 31-year-old joked and said that he stays home and hides away in a cave.
"No, I think my advice to anyone who walks down that path is to just keep it as regular and normal as possible and really, really connect to each other and not the outside forces around," he said. 
Asked if that took him "a while to realize," Idris answered, "Yes. It's just watching other people that I admire do it so greatly and just understanding that you don't always have to show the world your personal life and that what you do for a living is an extension of yourself, and that's your baby. And you need to protect that. You also need to protect your personal self too."
He's also confident the attention will die down. "And of course, it's the topic of gossip, and the blogs want to talk about that over the work. I see that a lot. But they'll get over it soon enough," he said. "And in a couple days someone else will be dating and then they'll leave me alone."
In January, the two sparked dating rumors when Idris posted a sweet birthday tribute to Harvey. He posted a photo of him hugging Lori as he kissed her on the cheek. "Happy Birthday Nunu," he wrote with a heart-eyes emoji. Later that day, the pair were spotted publicly for the first time as they left a West Hollywood restaurant hand in hand.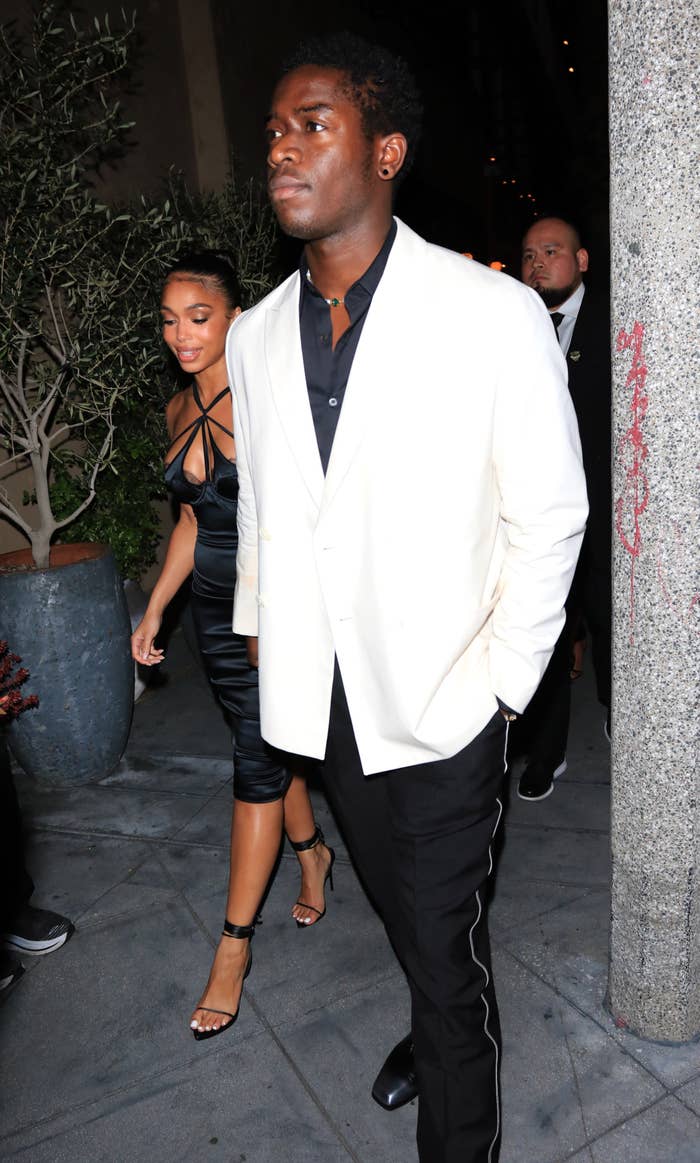 The two recently spent their first Valentine's Day together. Harvey posted a sweet card from her beau on her social media that read, "I realized it has been exactly 100 days since your beautiful silver dress. Thank God for that dance. Every day since with you by my side has been my favorite movie. I can't wait till we hit 1000 months. Happy Valentine's day baby. I love you. LUURVE."
On Feb. 15, the two made their red carpet debut at Snowfall's sixth and final season premiere event. The two were all smiles but sparked controversy as a viral snippet of them circulated. Fans were convinced that Idris and Harvey's relationship was a facade. 
Under a Shade Room post, one person commented, "No chemistry. Look how far apart they're standing lol." But Harvey shut down the speculated rumors and replied, "Or maybe I just had on body makeup and told him don't stand too close to me because I didn't want to get it on his suit lol. Y'all try to find a problem with everything."
Snowfall's two-episode Season 6 premiere airs Feb. 22 on FX at 10 p.m. ET.