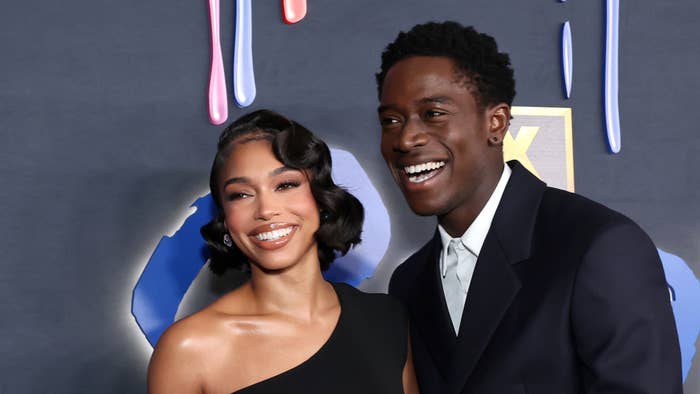 Lori Harvey and boyfriend Damson Idris just made their red carpet debut as a couple.
On Wednesday, the model and actor attended the premiere of the final season of Idris' show Snowfall. The couple was dressed to impress. Idris looked dashing in a black suit with a crisp white shirt underneath. As for Harvey, she rocked an off-the-shoulder black dress, with old school Hollywood-style curls. In many photos from the event, they smiled ear-to-ear and shared a sweet kiss.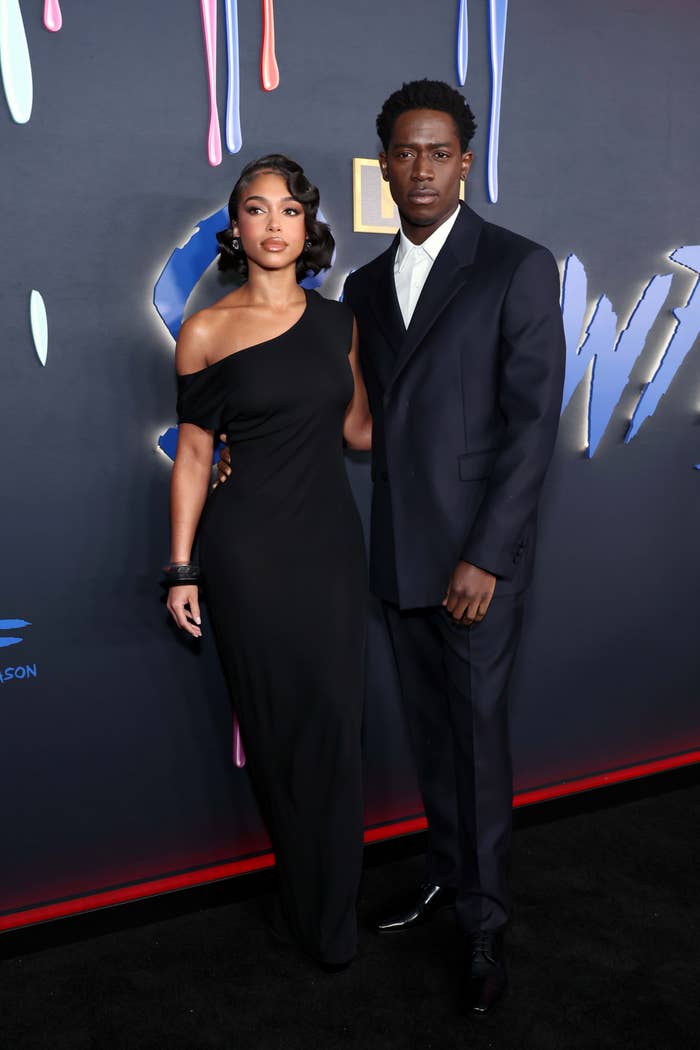 This comes just after Idris showered his lady with a private dinner and a sweet message. "I realized it has been exactly 100 days since your beautiful silver dress. Thank God for that dance," Idris wrote on a Cartier card in honor of Valentine's Day.
He continued, "Every day since with you by my side has been my favorite movie. I can't wait til we hit 1000 months. Happy Valentine's day baby. I love you. LUURVE." 
Lori posted the card on her Instagram Stories; Damson posted a cozy video of them on his.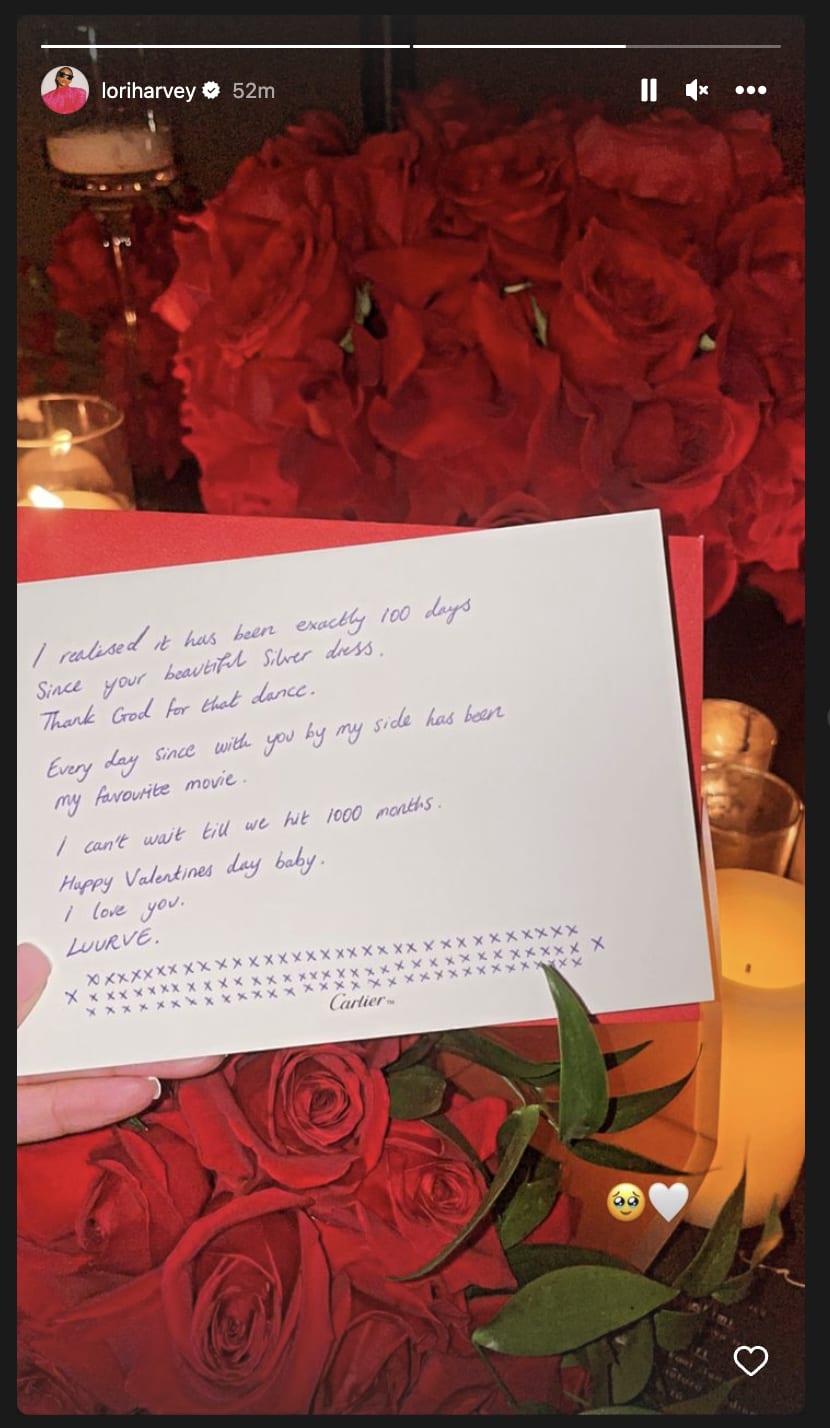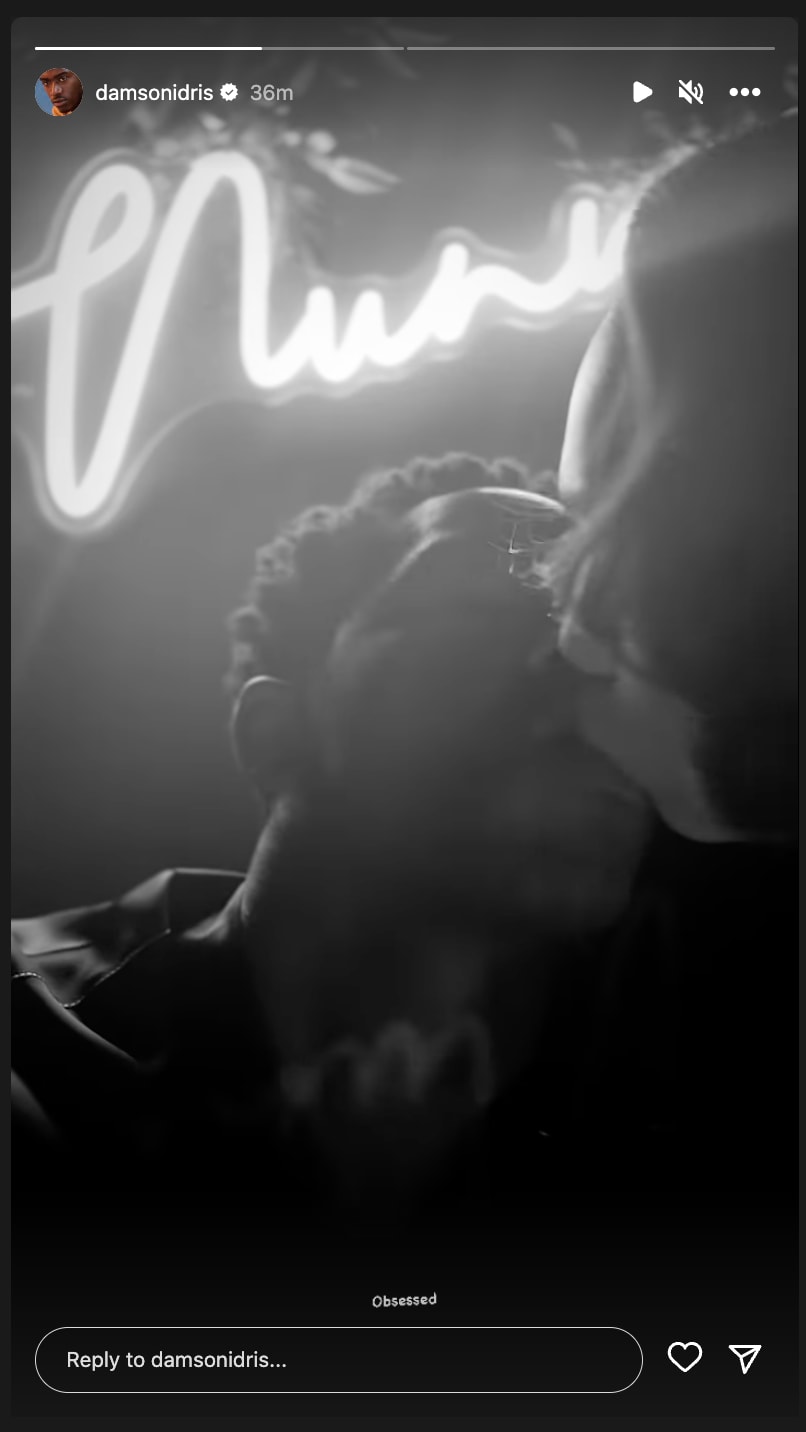 Since hard-launching their relationship last month on IG, the couple have been out and about. Harvey celebrated her birthday with Idris on Jan. 13, alongside her celebrity friends at Lavo Ristorante in West Hollywood. 
The SKN by LH creator is living her best life, and it appears her ex-boyfriend Michael B. Jordan is doing the same. Last week, the Creed III star/director revealed how he was able to recover from their breakup after a year and a half of dating. 
"I think for me it's just, I was lucky enough to have a lot of work," the 35-year-old said on CBS Mornings. "I'm a firm believer in 'what's for you is for you,' and coming out of that situation—not to give it, you know, any energy and kind of move from that—is, you know, it was an experience for me to grow and learn."