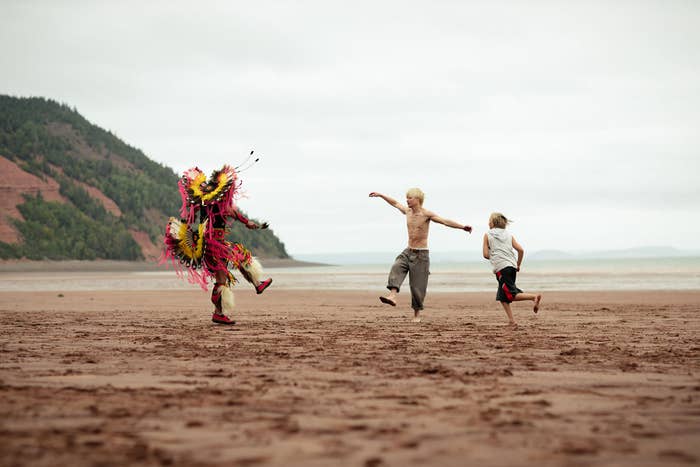 While Dune might be the biggest movie with a Canuck at the helm at this year's Toronto International Film Festival (TIFF), there's no reason to be cynical. The next Denis Villeneuve could be among this year's class of emerging Canadian filmmakers. Any good festival thrives on the thrill of discovery, and while Dune might offer the most bang for your buck, the next generation of Canadian talent promises to be the most exciting selection at TIFF this year.
Four films in particular give hope for the future of Canada's film scene: Quickening, Learn to Swim, Wildhood, and Scarborough. These four films all wrestle with questions of community and belonging with each story expressed through a distinct vision and style. All four were shot either in part or in full during the pandemic, too. That's no easy feat for freshman and sophomore filmmakers working on shoestring budgets. Rather, it's proof of well-honed talents to watch
Here are four films by up-and-coming filmmakers in the Class of TIFF '21.
'Quickening'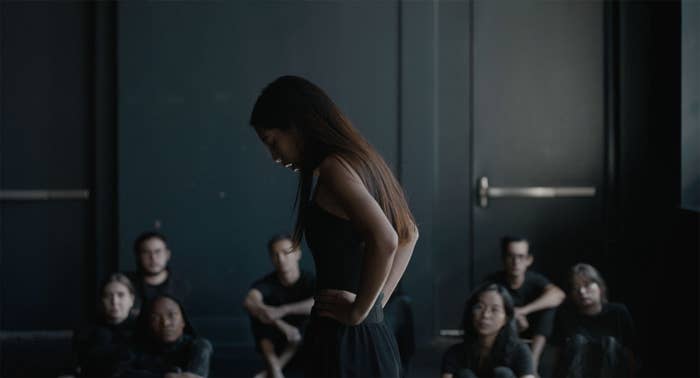 Director: Haya Waseem
Haya Waseem's Quickening might be the only film at TIFF 2021 that owes a story credit to a cat. Waseem's first feature observes a young Pakistani-Canadian woman, Sheila (Arooj Azeem), who believes she is pregnant. Waseem says the idea arose following an uncanny dream about a false pregnancy, and the conflicted emotions that brought, before awakening to find her cat nuzzled atop her stomach. Waseem also drew inspiration from a psychologist she met in Pakistan, whose perspectives might have slipped into her subconscious before her cat triggered the reverie.
Waseem explores questions about the autonomy women have over their bodies through an authentic family drama as Sheila develops symptoms of a baby ballooning in her belly. Like Waseem during her dream, Sheila experiences joy, anxiety, fear, and shame over her pregnancy. Azeem gives a natural performance as the obedient Sheila grows into a stormy rebel, but Waseem conveys a sincere portrait of family life by casting the actor in her debut role alongside her own parents, Ashir and Bushra.



"We can all relate to what it feels like to be working with our family, with our parents, and the pressure that brings. But there's also a lot of pride and intimacy that comes from that."
However, Waseem says the family affair happened by chance. "I was originally calling Ashir [a professional actor and filmmaker] to see if he and his wife would be willing to do the mom and dad. Then I realized that Arooj was the appropriate age for the role." Waseem had met Arooj when she was 11 and, while they hadn't kept in touch, her audition made clear that she understood the character and themes.
Acting alongside her actor/filmmaker father playing the stern patriarch, Azeem wasn't intimidated by her dad's authority. "The fact that Ashir is an actor and a filmmaker, working with his daughter in her first film performance had a unique dynamic," observes Waseem. "But we can all relate to what it feels like to be working with our family, with our parents, and the pressure that brings. But there's also a lot of pride and intimacy that comes from that." Nearly every frame of Quickening draws upon Azeem's quietly implosive performance.
Quickening conveys Sheila's downward spiral through dance as she falls out of step with her class. Despite Quickening's lyrical rhythms and vital choreography, Waseem doesn't have a dance background. "I have an editing background," she explains, "so pacing inherently becomes a part of that, but I get there through collaboration—I tend to direct from a place of curiosity."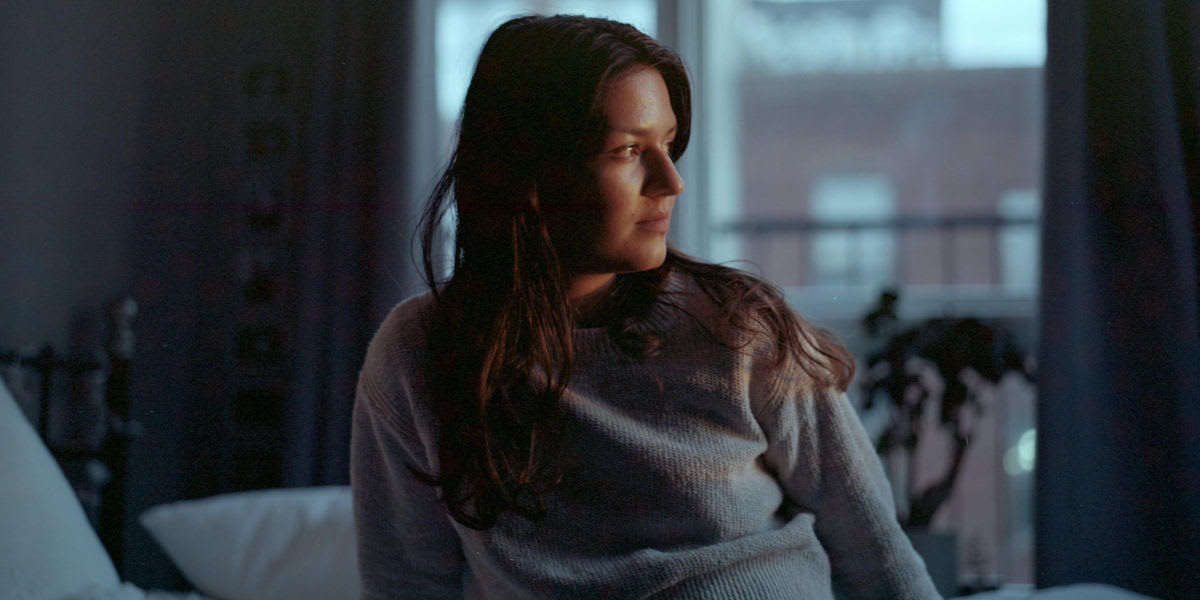 The film displays on a larger canvas the aesthetic that Waseem's developed working on short films like The Ballad, an experimental doc about diverse couples, and Sororis, a non-fiction ode to sisterhood. The films, like Quickening, inspire which emotions through moody compositions and a fleeting essayistic tempo reminiscent of Terrence Malick.
Waseem credits her collaborator (and partner), cinematographer Christopher Lew, and composer Spencer Creaghan, for working with her to develop a cinematic voice that carries through her work. "Music plays a huge role in my work where language and visuals can express themselves," notes Waseem. "Music comes in, creates symmetry, and completes the experience from an emotional perspective." The soundtrack mixes a baroque original score with tunes by Pakistani and Sufi legends Nusrat Fateh Ali Khan and Tina Sani to contrast the different worlds and social attitudes that Sheila navigates. As with Sheila's story, Waseem's craft draws upon the power of her community and collaborators to find a distinct voice.
'Learn to Swim'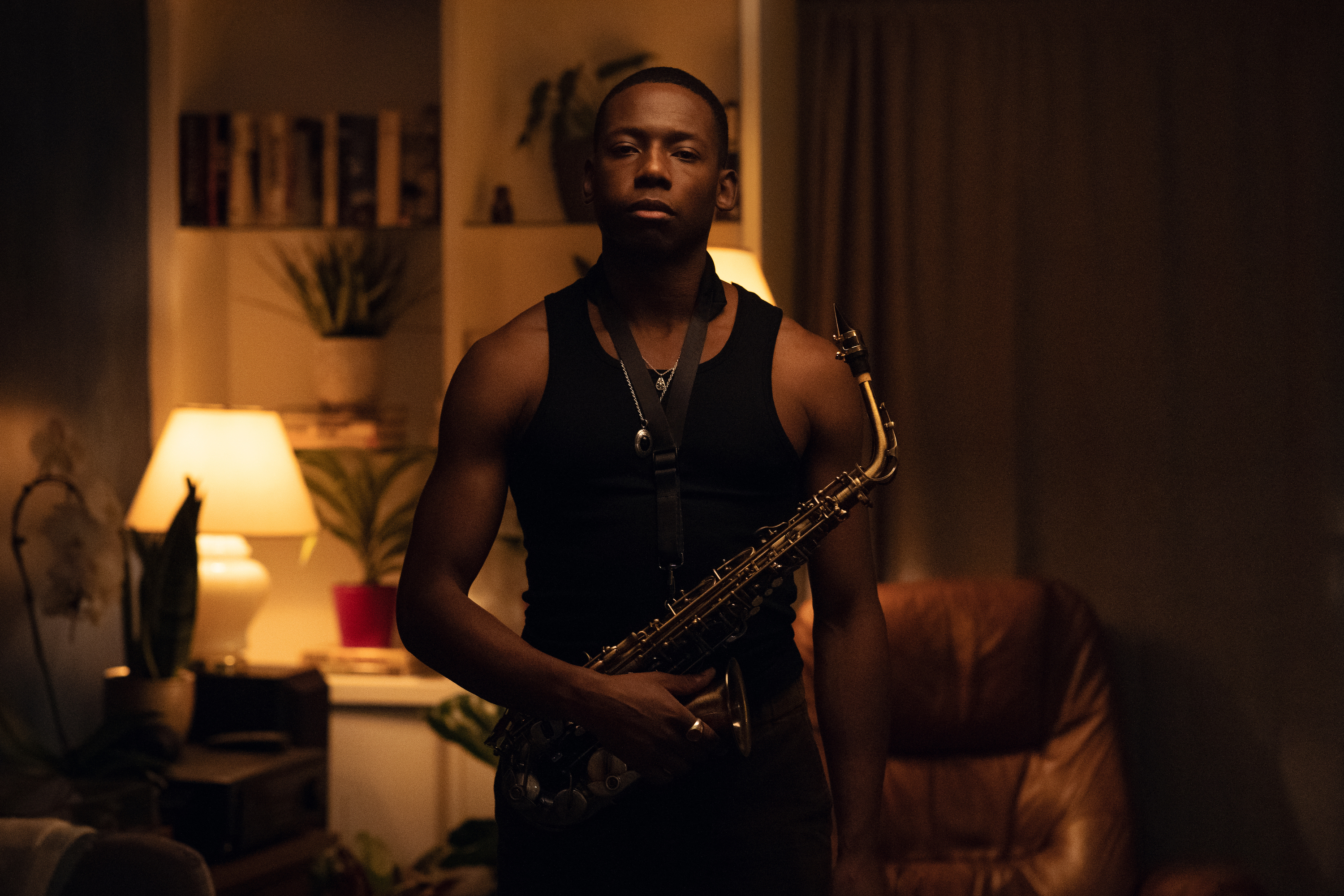 Director: Thyrone Tommy
Waseem's earlier work as an editor included cutting her chops with the short Avalanche, a potent study of domestic abuse directed by Thyrone Tommy, who makes his feature debut at TIFF with the hypnotic psychological drama Learn to Swim. The film is a brooding character study of love and loss set in Toronto's jazz scene. Tommy's film adapts a 2017 short that he made with Marni Van Dyk at the CFC. Tommy says he sees the films as "separate entities" as the expansion of Learn to Swim allows him to develop themes he could only begin to cover in the short.
"We wanted to explore this meditation on pain and grief inside a Black male experience, and I don't think that was something we fulfilled with the short," explains Tommy.
Learn to Swim sees Dezi (Thomas Anthony Olajide) navigate a sea of agony as he develops his voice as an artist. The film weaves between past and present as Dezi's relationship with Selma (Emma Ferreira) haunts him and fractures his relationship with his band. Their fling spirals into a violent storm, and Dezi loses hold of his craft as grief consumes him.



"The movie is not necessarily a throwback to jazz or to any era. I wanted it to sound like what jazz musicians are playing now."
Tommy had previously worked with Olajide on the short Mariner, but discovered Ferreira during casting. He found she brought the spark the film needed, especially since Selma didn't even appear on screen in the early drafts of Learn to Swim, but hung over the film through absence. "When Emma came for the reading, immediately you could see the friction," notes Tommy. "I didn't necessarily want them to fall for each other. It was more that they're constantly challenging each other and crossing hairs."
Original jazz tracks fuel Learn to Swim as Dezi's personal and professional lives collide. The songs are composed by Chester Hansen and Leland Whitty of Toronto's BadBadNotGood with additional music by TiKA & Casey MQ. Tommy says that the choice to use original music, rather than jazz standards, served functions both technical and artistic as the new tracks let the actors and musicians connect. Placing Dezi's performances in locations like Adelaide Hall and The Emmet Ray on College Street further roots the story in Toronto's jazz scene.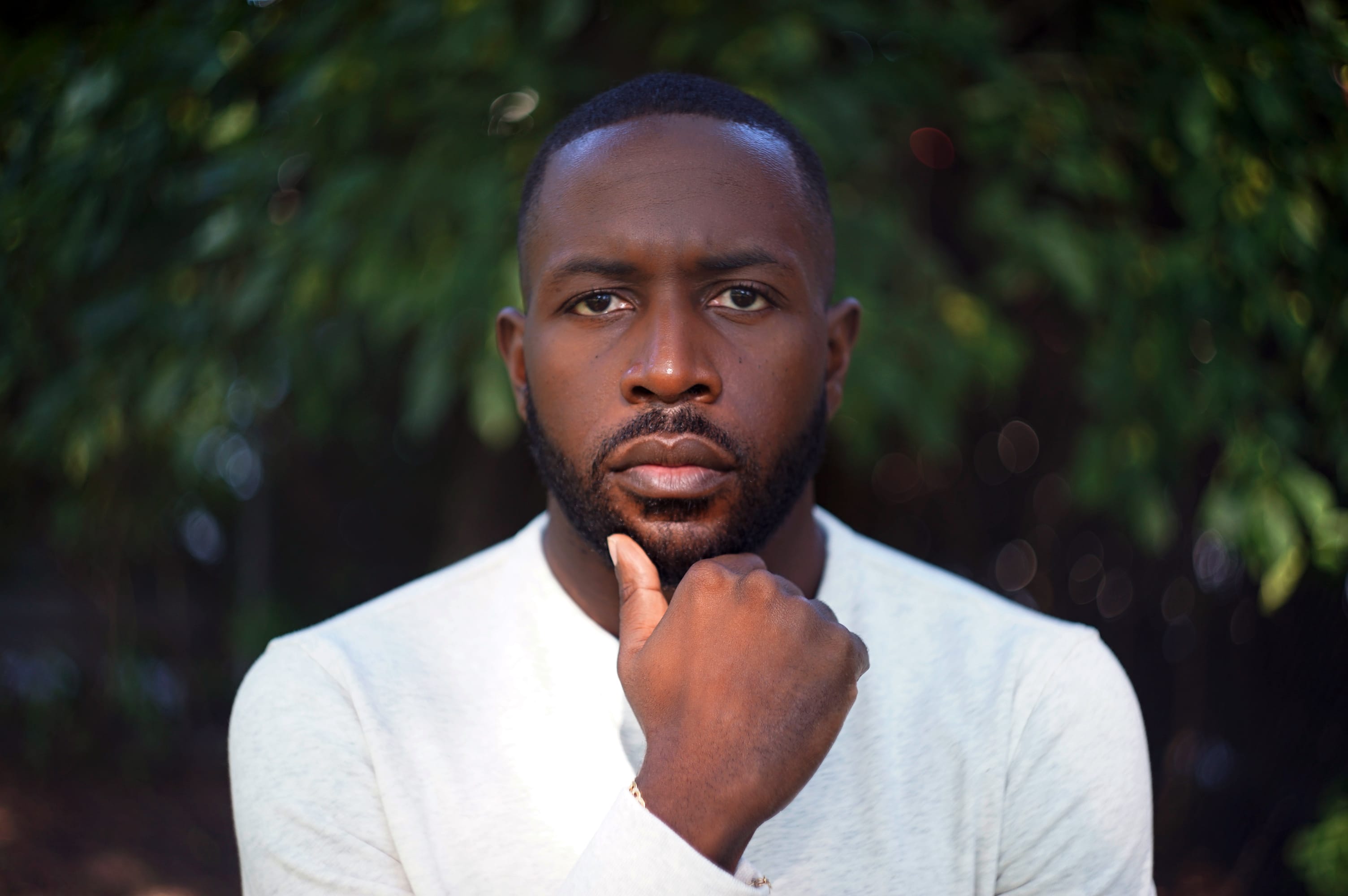 The musicality of Learn to Swim also appears in the film's tight framing. "Me and my cinematographer Nick Haight decided on 1:37:1 framing because we were pulling in old album covers as references since the movie's littered with music and jazz," explains Tommy. Many of the compositions with Dezi evoke classic images from Blue Note Records and soul album covers from the 1970s.
Structurally, music informs the narrative style as fragments past and present weave interchangeably like notes tooted by a trumpeter during an extended riff. Memories play off one another as Dezi processes his pain. "I thought of it like an album and there are songs and sequences," explains Tommy. A single sequence might be comprised of four scenes cut together in a feverish rhythm to evoke a feeling when taken as a whole.
"The movie is not necessarily a throwback to jazz or to any era. I wanted it to sound like what jazz musicians are playing now," notes Tommy. "That's why it was important to work with artists who were local and close to the scene themselves. I want to put today into a capsule so that 10 years from now, you can listen to it and see what jazz was in this period."
'Wildhood'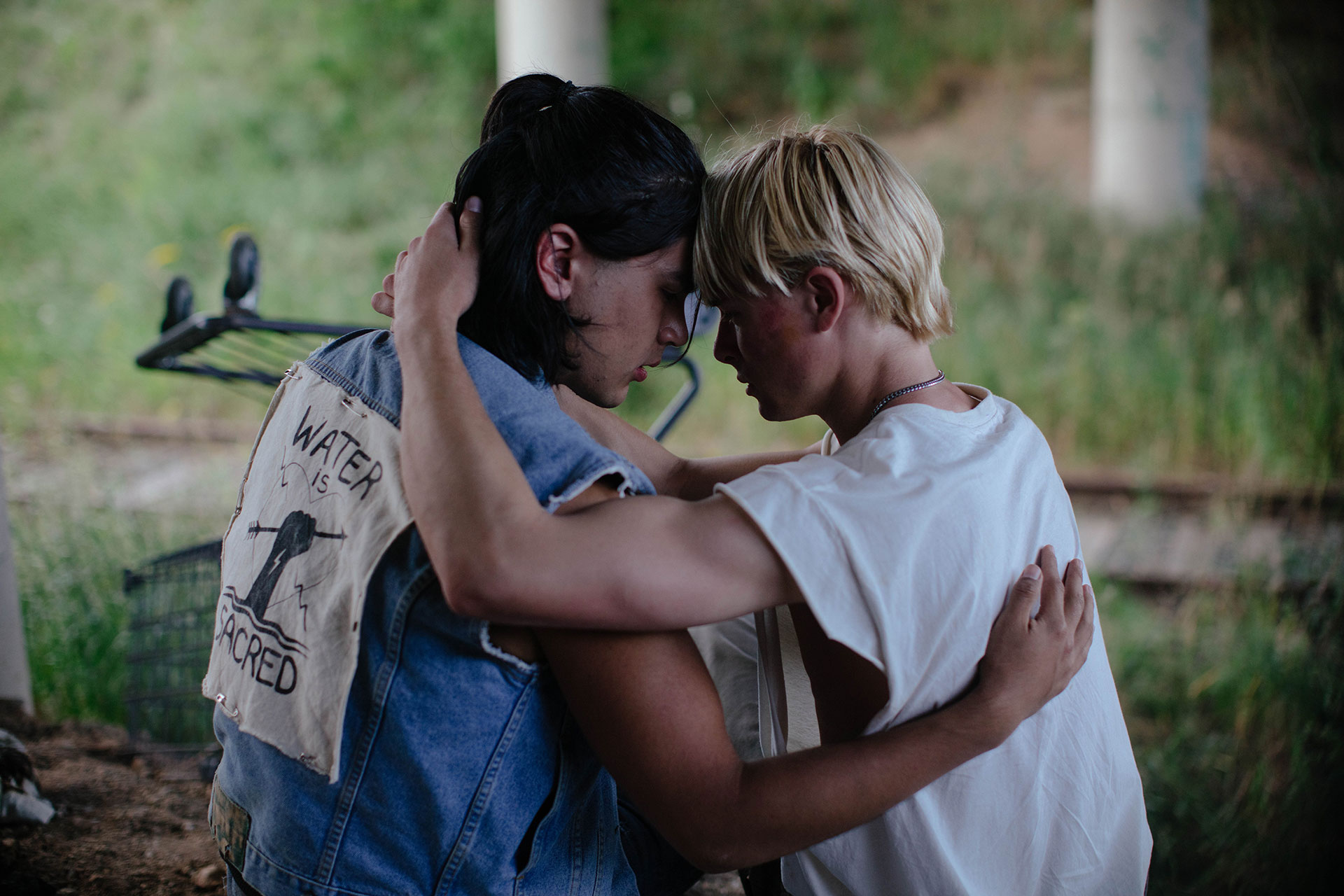 Director: Bretten Hannam
While a story of love lost haunts Learn to Swim, a tale of romantic discovery drives Wildhood. This sophomore feature by L'nu filmmaker Bretten Hannam, like Tommy's film, expands upon an early short. Wildhood adapts Hannam's 2018 film Wildfire and displays a masterful leap forward for the filmmaker as they expand their canvas while telling the story of a young Two-Spirited Mi'kmaw man named Link (Phillip Lewitski), who undergoes a spiritual and sexual awakening.
Perhaps more than any film in the line-up this year, Wildhood breaks new ground for Canadian film. It's the first Two-Spirit feature produced on this scale in Canada. Wildhood demonstrates its uniqueness as it finds a greater harmony between male and female powers than Hannam's short did, as Link escapes his abusive father and embarks on a search to reconnect with his estranged mother. The short, however, restricts the story to Link's conflict with his dad and evokes a decidedly manlier energy. The duality of Wildhood deepens the love that develops between Link and fellow drifter Pasmay (Joshua Odjick), who helps Link along the way and catches his eye with his striking looks, his connection to his roots, and his forceful grasp of the fancy dance at the core of their cultural expression.



"Things have changed or shifted in ways, and the different voices that we have—in front of the camera, behind the camera—make it so rich."
Hannam, explaining that the understanding of Two-Spiritedness differs across individuals, communities, and nations, says that what distinguishes a Two-Spirited film like Wildhood from other queer cinema is the very complexity of identity. "To me, Two-Spirited means an identity that encompasses a relationship, not just with gender and sexuality, but with the land, culture, animals, and community. It's a lot broader than a label of sexual identity or a gender identity," says Hannam.
Wildhood intersects identity, gender, sexuality, land, and nature in its centerpiece sequence in which Link bottoms for the first time. Set against a striking waterfall in the deep moonlight, Link surrenders to Pasmay's touch. The two young men realise their love in a sensuous scene in which the actors interact with the water, mud, land, and rocks—embracing all the natural elements as part of their lovemaking.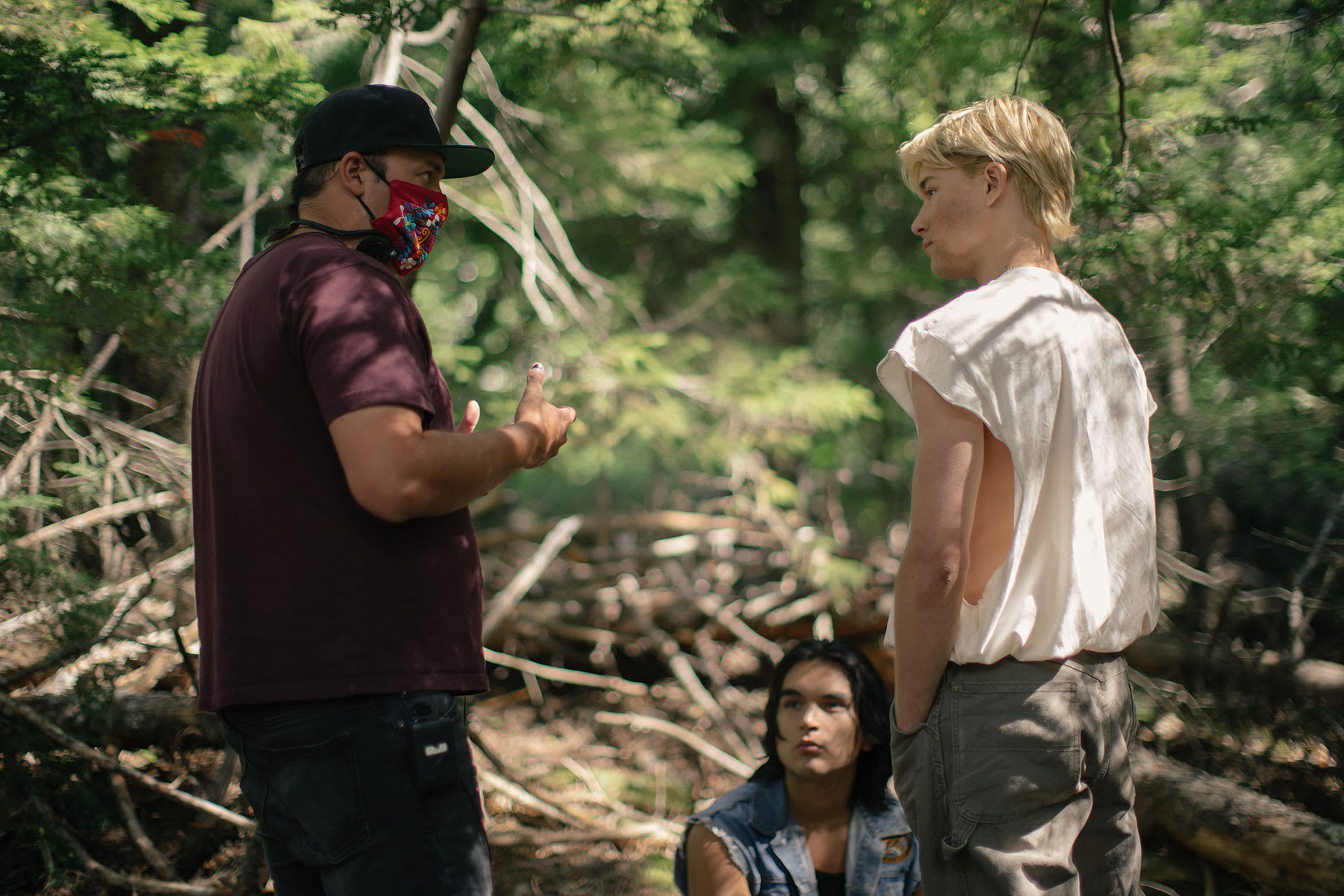 Hannam says that the actors found their groove by taking a looser approach to this scene and letting the natural dynamic flow freely. "They got to climb all over the place, swim around, and figure things out," explains Hannam. "The blocking was looser too. I usually say, 'Let's just run it and see where you go.' I try to dial my presence back as much as possible, unless I need to intervene."
Wildhood's invigorating freshness adds to what feels like a new wave of Atlantic Canadian filmmaking after recent films like Werewolf, Black Conflux, Bone Cage, and Murmur signaled an emerging generation of filmmakers on the East Coast. Hannam, however, says the Atlantic scene is nothing new. "These stories have been here. The talent has been here the whole time," notes Hannam. "Things have changed or shifted in ways, and the different voices that we have—in front of the camera, behind the camera—make it so rich. I'm excited to see what happens next."
'Scarborough'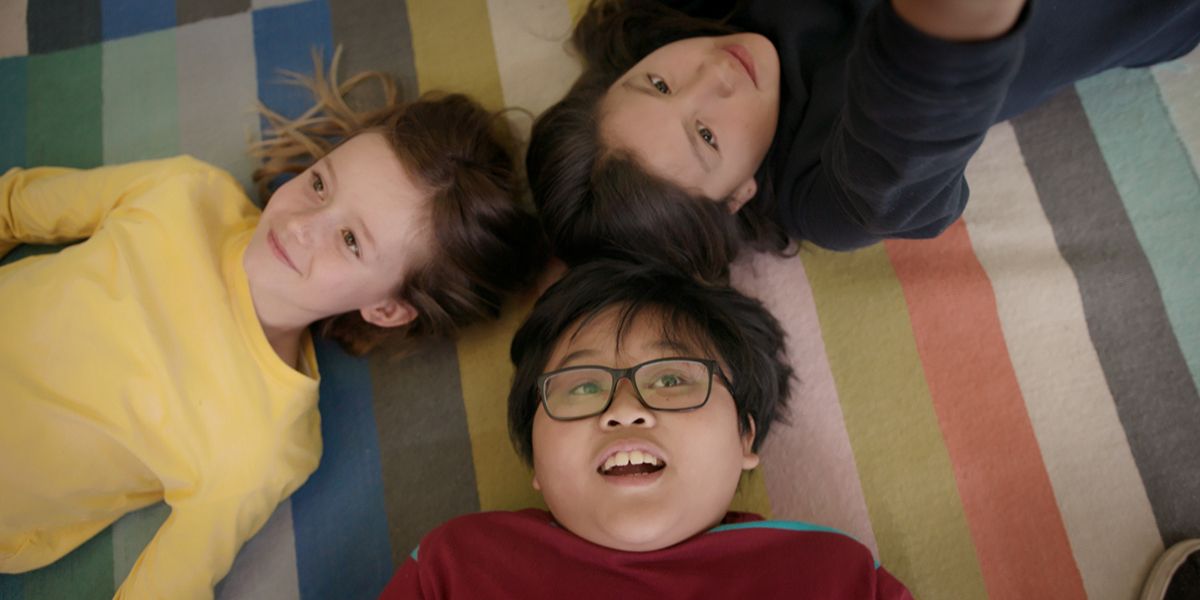 Directors: Shasha Nakhai and Rich Williamson
If any Canadian film at TIFF 2021 will capture the heart of Toronto, it's Scarborough. This urgent and deeply affecting film adapts Catherine Hernandez's acclaimed 2017 novel. Scarborough brings audiences into the lives of three young members of a literacy program run by the indefatigable Miss Hina. Nakhai and Williamson's feature dramatic debut is especially extraordinary thanks to the rich, raw, and vulnerable performances they draw from the three young leads: Liam Diaz, Essence Fox, and Anna Claire Beitel. Scarborough is an authentic portrait of Toronto's mosaic and the diverse experiences that each form a piece of the city.
Nakhai says she knew Hernandez for years through the Filipino community and later worked with the author on a project for Reel Asian. When the book hit, Hernandez approached Nakhai about collaborating. The directors saw in Scarborough a portrait of the city that needed to be told. "There was a specificity to it, but also a universality," observes Nakhai.
"We're so used to seeing stories about superheroes and big extravaganzas with big in narratives or characters," adds Williamson. "I was really drawn to how these small circumstances can be monumental."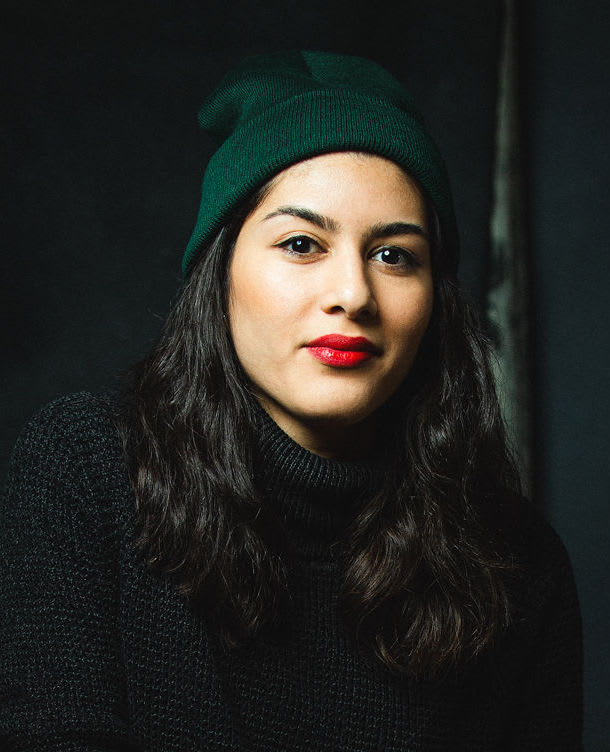 While neither filmmaker hails from Scarborough, they leaned upon Hernandez's eye for local flavours that inform both the book and the movie. The author mapped out hot spots and the duo immersed themselves in the neighbourhood. This included working in a shelter and reaching out to the NGO Kerry's Place Autism Services to ensure that a young character on the autism spectrum was depicted accurately.



"One of the key things is centering this city, centering people who are often an afterthought and on the literal margins of the city."
Scarborough's stinging realism draws from the duo's roots in documentary. They previously directed the Oscar-shortlisted short doc Frame 394, directed by Williamson, which examined the murder of an unarmed Black man at the hands of white police officers, and the feature doc Take Light, directed by Nakhai, which explored the energy crisis in Nigeria and systemic inequity it breeds. Nakhai admits that directing their first narrative feature meant adapting their style while drawing from their documentary strengths. "There was a dance between control and surrender, really," she says, noting that they initially tried the dramatic staple of shooting wide shots and close-ups, but working with younger actors flung that process out the window. "The process in documentary begins with humbling yourself and figuring out what are the different truths before you attempt to capture them," adds Nakhai. "I think that philosophy was very helpful in this instance."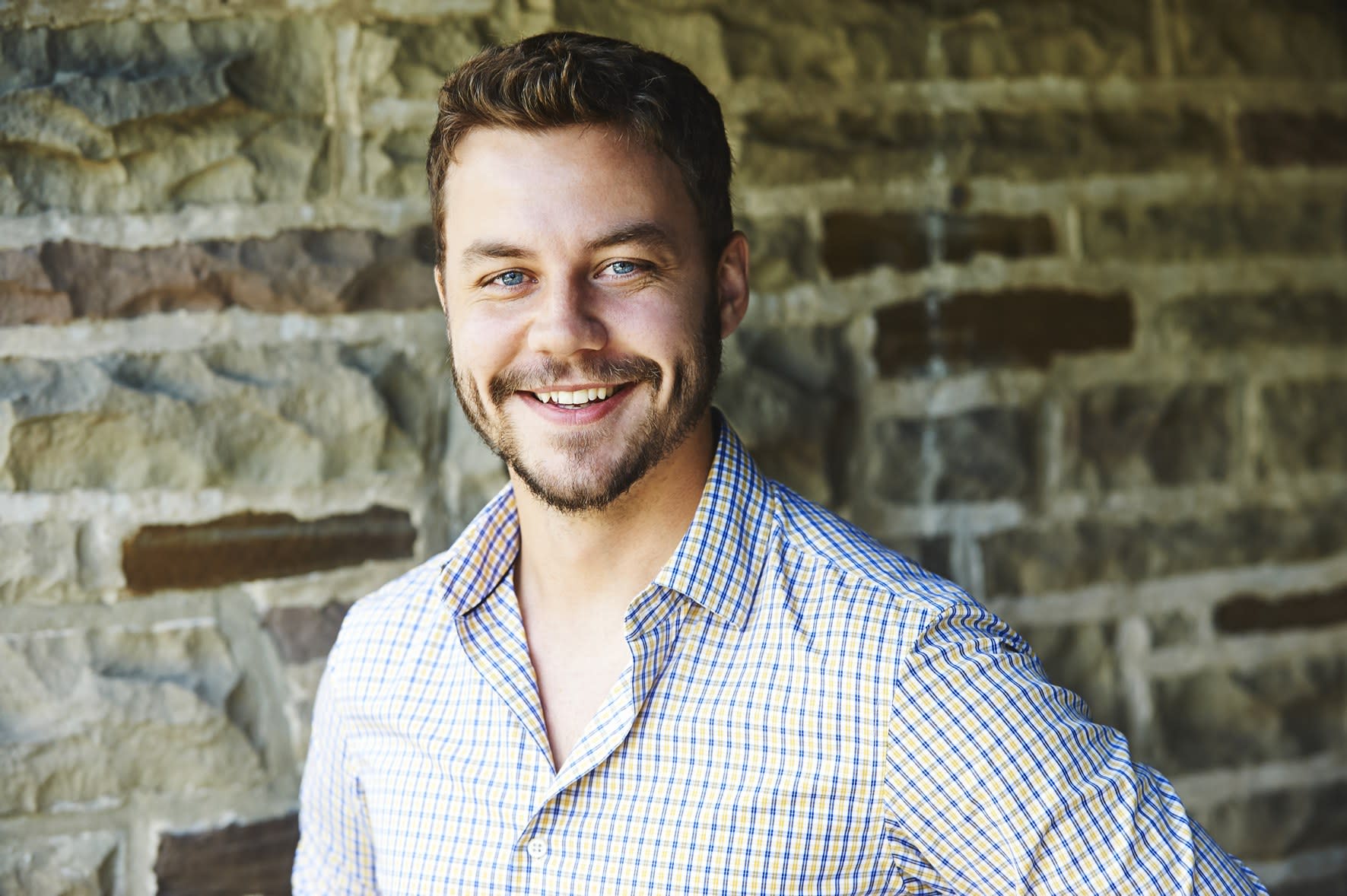 Williamson, who also serves as Scarborough's cinematographer and editor, captures the young performers' unpredictability with free-flowing cinema verité-style camerawork that effortlessly navigates the characters' space, especially in tough scenes of domestic violence that the directors handle sensitively with the young actors. "That's what interested Catherine in working with us too," notes Williamson. "She liked our documentary aesthetic, how we work in communities by leading with care, and trying to be mindful of where we are."
"Different people, depending on their individual life experiences, cling onto different elements of the film, which is really fascinating," observes Nakhai. "But one of the key things is centering this city, centering people who are often an afterthought and on the literal margins of the city. When we find ourselves in a city of glass towers where communities have been razed, we have to fight even harder to nurture community and to fight against the forces that are fracturing or destroying it."
While Scarborough most overtly tackles the image of a fractured city, Nakhai and Williamson's film demonstrates that, like the quartet of movies mentioned here, a community draws strength from a variety of perspectives and experiences. The crop of Canadian content at TIFF might be smaller this year compared to others, but it's arguably stronger. Never have so few Canadian films at Toronto delivered a fuller and richer snapshot of the Canadian film scene and the voices leading it into a new era.