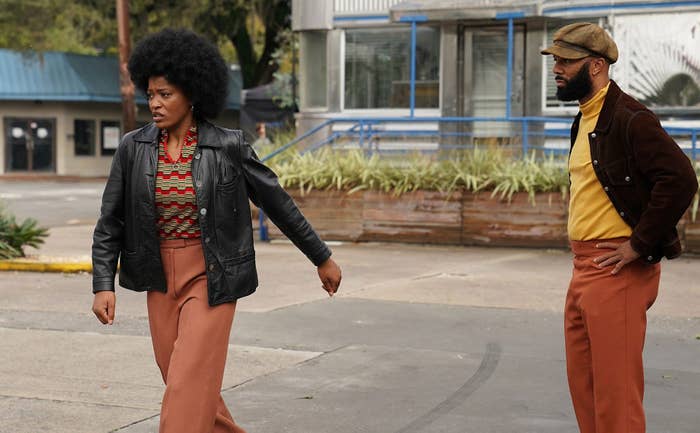 The Toronto Black Film Festival (TBFF) is back and returning to theatres. TBFF 2022 offers a hybrid festival for audiences to enjoy Black stories both on the big screen and in the comfort of their own homes. It provides viewers a chance to come together while catching some of the most acclaimed Canadian and international works by and about Black voices. This year's line-up includes a Toronto encore of Yasmine Mathurin's award-winning documentary One of Ours (one of our picks for the best Canadian films of 2021), along with hits from festivals like Sundance.
Of special note is the 'Being Black in Toronto' series, which spotlights local talents. Niya Abdullahi's Home, for example, offers a perspective on what it means to be Black and Muslim in Toronto in 2022. CJ Mayers' Knowledge Is Power, meanwhile, looks at the failures of the education system to reflect Black identities and experiences. Rennae Byfield's Born in Sin reflects upon motherhood, while KhaRå Martin's The Idea of the Black Dollar asks if a Black Wall Street is on the horizon as it follows female entrepreneurs setting up shops amid COVID. The local flavours screen with like-minded shorts from Halifax and Montreal to offer a fuller spectrum of Black experiences seen through the eyes of young Canadian filmmakers.
After taking in the local fare, here are six films to see at this year's Toronto Black Film Festival, which runs Feb. 16 to 21. Grab tickets here.

Alice
With Wonder
Black Mail
President
Queen of Glory
Alone (Seuls)