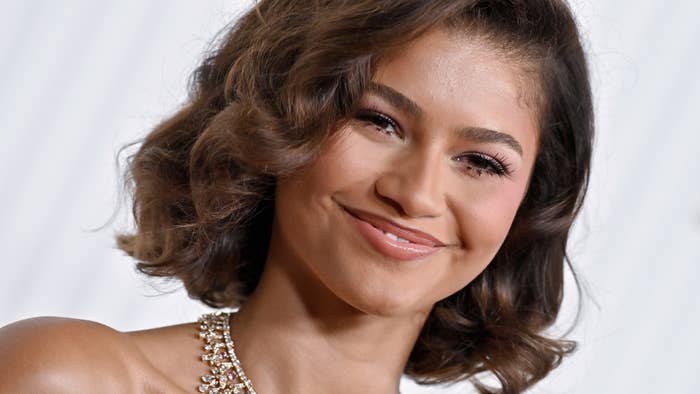 Zendaya has reportedly re-negotiated her Euphoria contract in a big way, and will now reportedly earn around $1 million an episode for the show's upcoming season.
According to Puck News, the 26-year-old actor, who has won two Emmys for her role as Rue Bennett, "just closed a big re-negotiation" with HBO, and will reportedly earn close to a million an episode, making her one of Hollywood's highest-paid TV actors.
Zendaya made Emmy history for the role back in 2020. After winning Best Lead Actress in a Drama, she became the youngest actor to win the award, and in 2022, she made history again by emerging as the only Black woman to claim the award twice. Additionally, Zendaya was also nominated for Outstanding Drama Series as a producer on Euphoria, and would have made history as the youngest executive producer to win the trophy had she emerged victorious but was ultimately beaten out by Succession​​​​​​.
"My greatest wish for Euphoria was that it could help heal people," Zendaya said during her acceptance speech in 2022. "I just want to say thank you to everyone who has shared their story with me. I want you to know that anyone who has loved a Rue or feels like they are a Rue, I want you to know I'm so grateful for your stories, and I carry them with me, and I carry them with her."
In her virtual 2020 acceptance speech, Zendaya stood by Euphoria and acknowledged the younger generation is a lot more hopeful than what's displayed in the show.
"I know this feels like a really weird time to be celebrating but I just want to say that there is hope in the young people out there," Zendaya said at the time. "I know that our TV show doesn't always feel like a great example of that but there is hope in the young people. And I just want to say to all my peers out there doing the work in the streets—I see you, I admire you, I thank you."