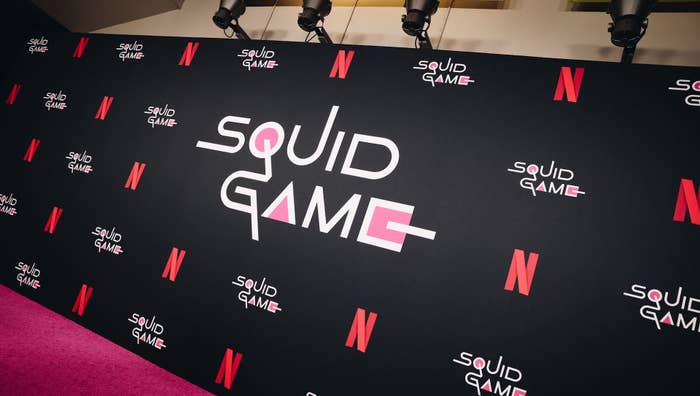 Following the explosive popularity of titles like Squid Game and Hellbound, Netflix will release multiple Korean features in 2022, with 25 originals slated for release this year.
Don Kang, the streaming service's Vice President of Korean Content, told the Hollywood Reporter on Wednesday that the company is "excited to continue collaborating with Korean storytellers to bring the K-wave to new heights."
THR notes that Netflix invested more than half a billion dollars in its Korean originals last year and "this year's slate will easily surpass that spending figure, although the company has not released a precise estimate." The $500 million figure was reported back in February 2021, seven months before subscribers had seen a second of Squid Game.
The streamer has emerged in past years to be a dominating force in Korean content, launching over 130 Korean features to date. A few of the new titles slated to drop in 2022 include a zombie survival series called All of Us Are Dead, as well as an adaptation of the hit Spanish series Money Heist called Money Heist: Korea – Joint Economic Area.
The rest of the films and series are The Fabulous, Love to Hate You, Somebody, Black Knight, Love and Leashes, Yaksha: Ruthless Operations, Carter, Seoul Vibe, 20th Century Girl, JUNG_E, Juvenile Justice, Forecasting Love and Weather, Thirty Nine, Tomorrow, Business Proposal, The Sound of Magic, Remarriage and Desires, A Model Family, Glitch, The Accidental Narco (WT), Celeb Five: Behind the Curtain, and Twenty Five, Twenty One.
The official Netflix Korea account on Instagram additionally shared a sizzle reel showing what we "can expect [from] Netflix in 2022, which has become even more popular with entertainment and various genres." The caption also teases "so many movies that will surprise you every time, only on Netflix."
As Netflix ramps up its Korean content, other streaming platforms have revealed themselves to be competitors. Disney+ debuted seven Korean titles after breaking through in Asian countries last fall, and HBO Max is plotting a launch in East Asia sometime in 2022. The latter is also doing a TV adaptation of Bong Joon-ho's four-time Oscar winner Parasite. Right before the film made history at the 2020 Academy Awards and continued to dominate the box office thereafter, Bong Joon-ho was already in talks with Succession producer/Don't Look Up director Adam McKay about creating a standalone show. McKay clarified in April 2021 that the series is "chugging full speed ahead" and will be an original story set in the same universe.
"We're just having the best time," McKay said on the Happy Sad Confused podcast. "We've just staffed up with an incredible writers' room. I basically outlined the series with director Bong during the quarantine, with him overseeing." Boon Joon-ho later confirmed in July the series is a "black comedy" which could "be something of great genius, I hope."
Netflix's new announcement comes after Squid Game emerged in September 2021 as Netflix's most-watched series ever, with 111 million viewers from around the world tuning in over the first 17 days it was available (that number jumped to 142 million after 11 more days). Creator Hwang Dong-hyuk confirmed in December that a second (and potentially third) season of the hit show is coming.
While he was mum on release date details, Dong-hyuk said his talks with Netflix were nearing completion. "I think we'll be reaching some sort of conclusion [to our discussions] soon," the creator said. "We know that many people are waiting, so everyone is working hard to prepare for the next season with a positive outlook."