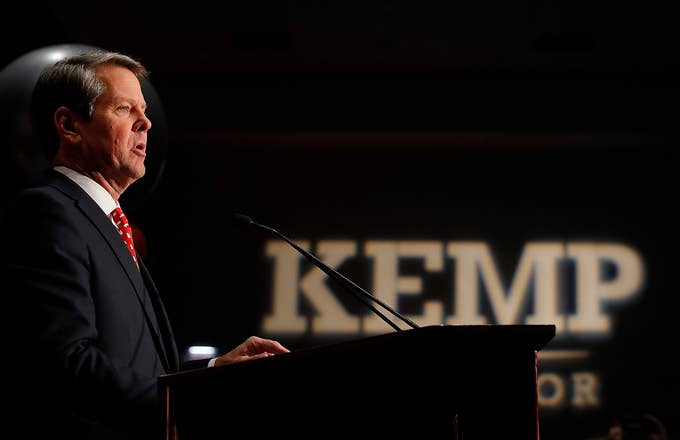 Georgia's newest abortion law may have detrimental effects to its film industry as the threat of a production boycott grows by the day, Variety reports. Governor Brian Kemp, who signed the controversial law on May 7, is expected to make a trip to Los Angeles to meet with executives in the near future, with the issue of the bill likely to be part of discussions.
The newly signed legislation, which goes into effect Jan. 1, outlaws abortions as early as six weeks into pregnancy (except in the case of rape or incest). In addition, individuals who perform the procedure can face up to 10 years behind bars.
In response to the law, many Hollywood executives are considering halting production in Georgia, which serves as one of the largest filmmaking hubs in the country. The state has been a hotspot partially thanks to a tax rebate as high as 30 percent for major movies and TV shows shot there.
Several industry figures have already announced plans to boycott the state until new legislation is passed. As of now, five production companies have announced they will not film in the state. Though J.J. Abrams and Jordan Peele will continue to shoot their respective projects there, they intend to donate proceeds to help fight the bill.
David Simon, creator of The Wire and The Deuce, took to Twitter to denounce the bill, saying, "I must undertake production where the rights of all citizens remain intact."