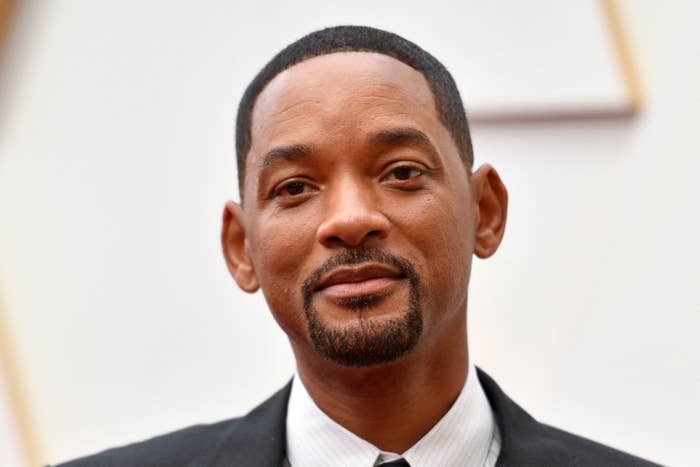 At the 94th Academy Awards on March 27, Will Smith, prompted by a joke at his wife's expense, walked up on the stage and slapped Chris Rock before heading back to his seat to yell, "Keep my wife's name out of your fucking mouth." He repeated it again, and that's when everyone realized it wasn't a skit.
It was a completely unexpected occurrence for the movie star, who has had a nearly blemish-free 30-year career and used to keep his personal life under wraps. But everything changed when his wife, Jada Pinkett Smith, launched her Facebook talk show The Red Table Talk, where she discusses deeply personal topics, including her and Will's marital issues. When singer August Alsina revealed in 2020 that he had been in a relationship with Pinkett Smith, the married couple addressed it by having a conversation about it on the show. Pinkett Smith called it an "entanglement," which is now part of the pop culture lexicon, and Will became a meme. All of that, along with a revealing memoir he released in 2021 titled Will, left Smith a bit more vulnerable, more human, and more exposed than ever. And Chris Rock's off-color quip about Pinkett Smith's haircut was enough to break the King Richard Oscar winner in front of 16.6 million viewers.
But the question now is: Can Will recover from such a shocking event? And does he even need to?
Whitfield believes that regardless of the opposing views, in order to move forward Will has to "prioritize authentic, changed behavior that shows remorse." 
For Whitfield, that means laying low on social media. Since joining Instagram, the actor has amassed more than 62 million followers thanks to his comedic and creative over-the-top posts. Prior to the apology, he posted about the Oscars just once—a video of him and his wife with the caption: "Me 'n @jadapinkettsmith got all dressed up to choose chaos." He has been silent ever since his apology. Pinkett Smith published a text post that read, "This is a season for healing and I'm here for it." 
Foster, on the other hand, says that he's doing a disservice to who he really is by staying away from Instagram. She says sharing the apology with the comments turned off and letting it breathe for a few days was a good idea, but that he shouldn't go into hiding. "You always have to keep in mind who your talent is at heart, and what your talent contributes to the culture on a daily basis. Will Smith is someone that posts consistently. He doesn't really go off the grid for weeks at a time, or for days at a time. So, I would not have suggested him to hide and to not say anything, or to go into a social media hiatus," the brand manager says. "What I don't think a lot of people realize is the majority of the people you offended were most likely not fans of you anyway. I've always said to a client in a situation that is not the most positive, 'What you choose to do from this day forward should be for the people who you've been doing it for before this happened. Those are the people that care the most.'"
Discussing the incident on Red Table Talk is also an option. While Whitfield thinks the Gemini Man star should avoid appearing on the show, she believes a strategic media interview on a different platform could help for the initial discussion. "I think it would be refreshing to see or hear a reconciliation conversation with Chris Rock and Will Smith addressing the situation, the intricacies of Black male friendships, and reiterating the importance of protecting and defending Black women." 
Foster disagrees, saying an interview will only prolong the attention they are getting. "You only give power to what you empower. If he continues to empower the situation, it will only continue to fuel it, and it will continue to live longer. Publicists have an advantage nowadays. The news cycle is so quick to turn. There's always something coming around the corner that's going to deflect the focus of today," she said. "To consistently choose to highlight a negative situation would be tragic, and so unnecessary. The general public is already onto the next scandal. They're already onto the next thing, they're already talking about the next person."