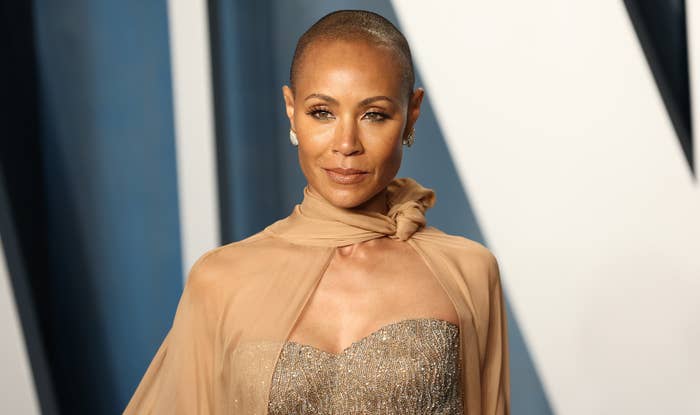 Jada Pinkett Smith has shared a succinct message to social media amid ongoing coverage of her husband Will Smith's slapping of Chris Rock at the 2022 Oscars.
"This is a season for healing and I'm here for it," reads the brief but timely post, shared to Instagram on Tuesday.
Rock was aboard this year's Oscars as a presenter, notably making a joke about Jada during his time onstage.
"Jada, I love ya. G.I. Jane 2. Can't wait to see it," Rock, who was there to present the award for Best Documentary, said. A short moment later, Will Smith slapped the comedian.
Monday night, Will issued a lengthy statement in which he again apologized to the Academy for the incident. He also mentioned Rock by name and apologized to the comedian for being "out of line" that evening.
"I would like to publicly apologize to you, Chris," the Oscar-winning King Richardactor said. "I was out of line and I was wrong. I am embarrassed and my actions were not indicative of the man I want to be." The actor also apologized to his King Richard collaborators and to the Williams family.
Prior to this year's Oscars ceremony, which ultimately saw Dune emerge as this year's most-awarded film, Jada shared a message with fans about not giving "two craps what people feel about this bald head of mine." In the same TikTok upload, the Red Table Talk personality reflected on the experience of being a Black woman in Hollywood during the era in which she rose to fame.
"Having your hair look as European as possible was always the thing and that was really challenging because I liked my hair out, wild, and curly but nobody wanted that," Jada, who has previously spoken publicly about her struggles with alopecia, said in the clip. "So I always had to do my hair in ways that didn't feel natural to me because of trying to play the game."