Sinqua Walls, Jack Harlow, Teyana Taylor, Lance Reddick, and more are starring in this year's remake of 1992's White Men Can't Jump. 
The film is a modern remix of the iconic film that celebrates the streetball hustling culture of Los Angeles. Harlow plays Jeremy, a former star of the game whose injuries stalled his career. He meets Kamal, played by Walls, who was also once a promising player whose future in the sport was also derailed. They are both juggling relationships, financial pressures, and serious internal struggles.
The two ballers might be worlds apart but find commonality when they realized they could lean on each other to help get them through their money issues, via their love for basketball.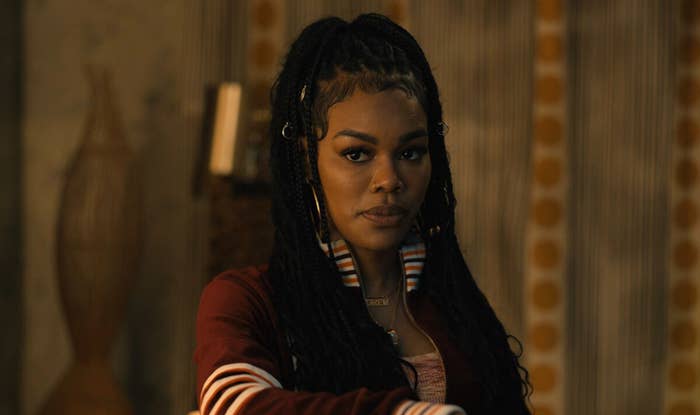 In the exclusive clip above, Kamal and his partner Imani, played by Taylor, have a tense exchange about money, their son, and rent being due, while she helps make ends meet with a makeshift hair salon in their living room. 
Directed by Calmatic, the movie also stars Laura Harrier, Vince Staples, and Myles Bullock. The film is written by Doug Hall and Kenya Barris, who also produced the film. 
Check out the exclusive clip above the comedy begins streaming on May 19 exclusively on Hulu.