Vince Staples has been gone for a while. After dropping an album that received widespread acclaim, he did a round of press and slipped back out of the limelight. His absence begs the question, where has Staples been? As enigmatic as the Long Beach rapper has a tendency to be, and as much as we overintellectualize his words and actions, his answer is unadorned—he's been working. 

It's not exactly an unsurprising answer; Staples is seldom not working. In fact, a static feature of his character seems to be his proclivity towards staying removed from the glamour and trappings of a glittery rap career—opting instead to stay grounded in his work.

However, 'work' for Staples doesn't just mean music. He's a well-known multi-hyphenate, with the desire and ability to express himself through various mediums. In early September, Netflix announced a new comedy series, The Vince Staples Show, based loosely on Staples' upbringing, that he'll both star in and executive produce. He's also a part of Converse's latest campaign, 'Create Now. Create Next', alongside a myriad of other established and emerging creatives. Chosen by the brand for his ingenuity, Staples heads up the campaign that aims to introduce audiences to emerging artists from various disciplines. 

Indeed, Staples is a thoughtful, intentional maverick—and someone who has created 'next' in music since the inception of his career. But we also love him for his straightforward, laidback nature. He's someone who walks the line between being complex and intelligible, and occasionally, we get a glimpse that he's perhaps just as complicated—and as simple—as the rest of us. 

Speaking to Complex AU, Vince Staples discusses why his last album is his best work, vulnerability verses honesty, and how running the course of music helped him grow.  

So, you had a massive stretch of touring earlier this year with Tyler, the Creator for the Call Me If You Get Lost Tour, and you also had your album drop in April. Now that the dust has settled, how are you feeling? What have you been up to? 

I'm good. I just been working, working on a lot of the film and television stuff, tryna get this Vince Staples Show rolling and get to production on that. Yeah, just enjoying time, enjoying life. 

How's the show coming along? Where are you at with it?  

We're in the writing room at the moment, and yeah, it's cool. It's fun, it's a new thing, I'm really enjoying the experience. I'm surrounded by great people who have a lot of great ideas—it's a good situation to be in.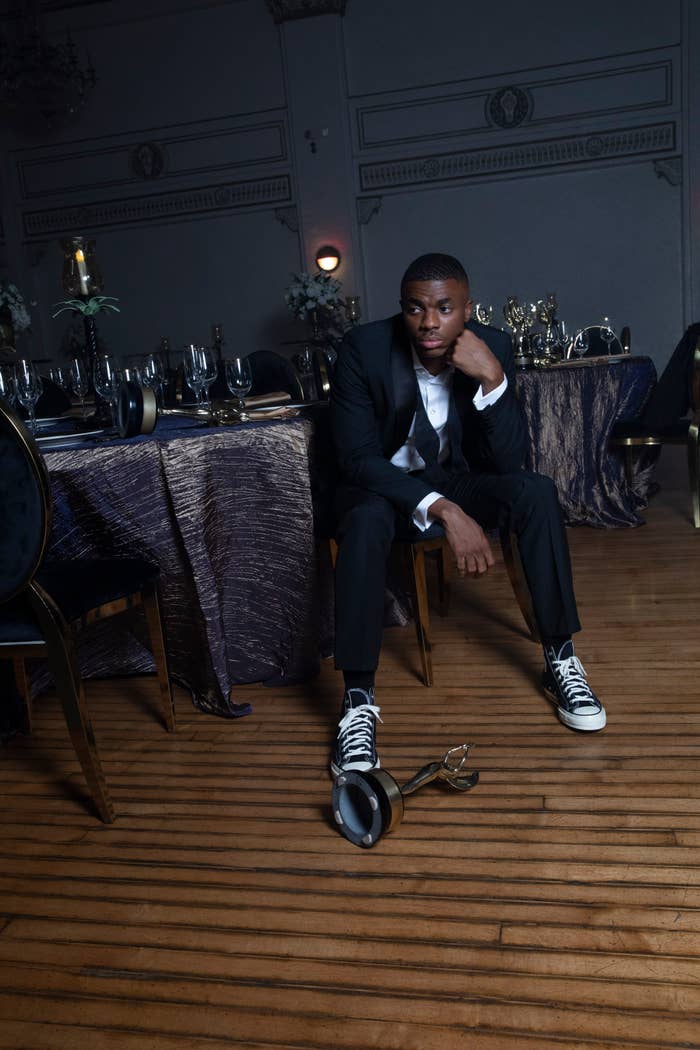 That's so exciting, and congratulations on the show. I think one of the things people really appreciate about you is that you don't limit yourself to a single medium—you find different ways to express your ingenuity.

Thank you. You know, anything is possible, and you just have to know that, and take advantage of these opportunities where you can—there's no reason not to. 

Absolutely. On the topic of music, you've delivered two albums in the last 18 months, Vince Staples last year, and Ramona Park Broke My Heart (RPBMH) in April. Typically when you release a new project you tackle a new conceptual idea, but in some ways, Ramona Park Broke My Heart felt like a continuation of Vince Staples. Why did you decide to explore similar themes in RPBMH?

I think it's just music, you know? It's pretty much all the same to me—chronicling your life experience, your point of view, and your perspective—and putting it into a song format. So honestly, I don't even think about it in that regard. [All projects] are different sonically, and have different styles of production, different tempos and different story arcs.

But there's also an unavoidable similarity in music, because that's how music works. So I appreciate however anyone views the music, because it's just music at the end of the day, and we should be able to feel how we want to feel about it. I think that's the greatest part about it—you can listen to something, and I can listen to something, and we can get two totally different things from it, but that doesn't defeat [the purpose] of the song. That's kind of the purpose of creation. So yeah, I welcome that perspective. 

This may also be open to interpretation, but I definitely feel that your albums showcase the evolution of your maturity over time. You've said previously that in some of your recent projects, you've explored some of the same themes and narratives from earlier songs—but have retold them with a different perspective. With all the growth you've had over the years, how has your approach to making music has changed? 

Just life changes, you know? All you can speak about is your life, your perspective, what you're familiar with—and things of that nature. So when I think about the things I've felt about my environment, my community, and my relationships with other people—even though my perspective and feelings about those things might change—those things [themselves] are absolute. So I can go back to that thing or that experience with my new perspective, and I'll have a new song or a new point of view. We're all supposed to reflect and try to grow in life, and I just try to put that in my music. 
Knowing that you have a tendency to be uber-intentional when it comes to executing a certain concept with an album—is there a conceptual project you're burning to execute? 

Honestly, no, and I think that's a good thing. I've kinda run the course of what I saw music to be for me, especially with the last project. I'm in a very content place with it as of now. It could change tomorrow. 

You really feel like you've run the course of music? How does that feel? 

I mean, yeah. It's cool. I never dreamed of being a musician when I was a kid, and I think music just helped me work through a lot of my own things and views on life, and work through some of my pitfalls, and grow—all of those things. I'll always appreciate music for that. 

You've said Ramona Park Broke My Heart is your best project to date. Why do you feel that way?  

It's because I had the most access to resources. I had more access to producers, and more time to write. At a point in my life I would kinda just sit down, with no guidance or help really, and just say "okay, I'm gonna make a project." I didn't have the ability [back then] to just put things down on a credit card, or have a generous amount of time to record and create. I think that all adds to it—just having more time and more access. 

That's a great point around resources. Oftentimes we marvel at great creative works and overcomplicate the reasons behind their greatness; sometimes it's just because a person had more access to capital, the right network, and the luxury of time. 
Definitely, that's definitely it.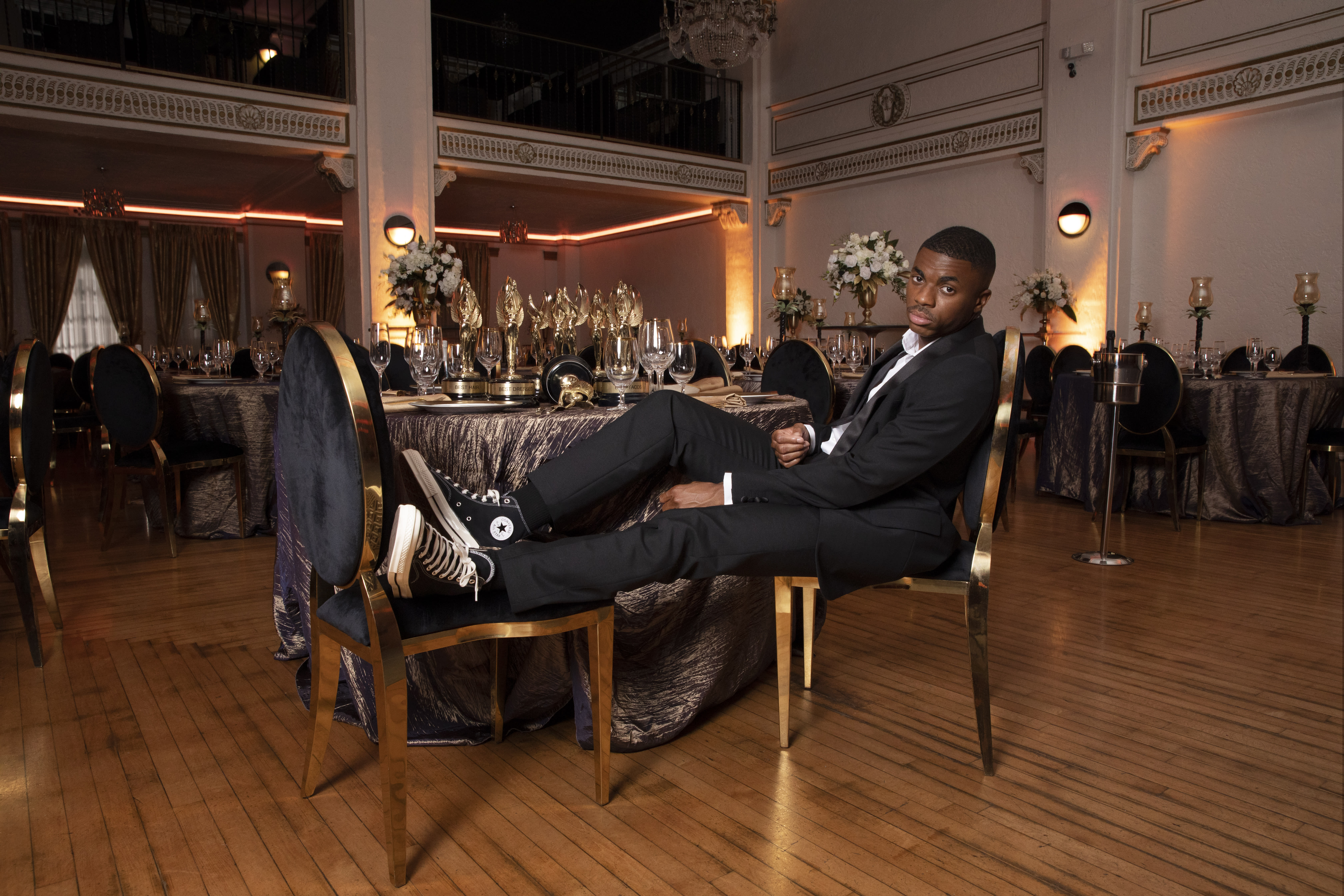 I want to talk about vulnerability, as banal a topic as it can be. But particularly with the last two albums, you've been praised for being more vulnerable compared to your earlier music. It's evident that you're being honest on the last two albums, but being honest isn't always the same as being vulnerable. Is it difficult to tell those stories, and have them out in the world for everyone to listen to? 

Not really, but only because it's already in the world to a certain extent—even if it's just between you and your friends or your family—nothing's ever truly private. So I think [knowing that] that helps me in a way. There's nothing to hide. If anything, it's a relief when you start getting things out. 

I feel like also, production is such a great thing. [Producers] can take the things that you want to say, and the things that they hear you say in conversation or in other songs, and they can try to find a soundscape that best suits the information that they have. They're trying to process that information with you. So a lot of emotion [in a song] is driven by the production, and when you work in a grouping with these producers, and people that know you, it only makes these things better. 

You're a part of Converse's latest campaign, based around the theme of creating 'next', alongside other creatives at various stages of their career. There's pretty broad consensus that you've always been ahead of your time and a visionary—one needs only to think of a project like Big Fish Theory. How would you challenge up-and-coming creatives to think and create 'next'? 

I think just stand true in what's natural to you, you know? Creating something ahead of its time—it's a great compliment—but I don't think anyone [intentionally] does that. I think everyone should just do what's natural to them, because it's okay to be you. It moves us all forward—when we're all in our appropriate spaces. So creating 'next' to me is just about creating and then letting go, and moving onto the next thing. It's about being intentional with a project and doing it for the purest of reasons, and knowing that no matter what happens once that project comes out, you'll brush yourself off and go on to the next thing.