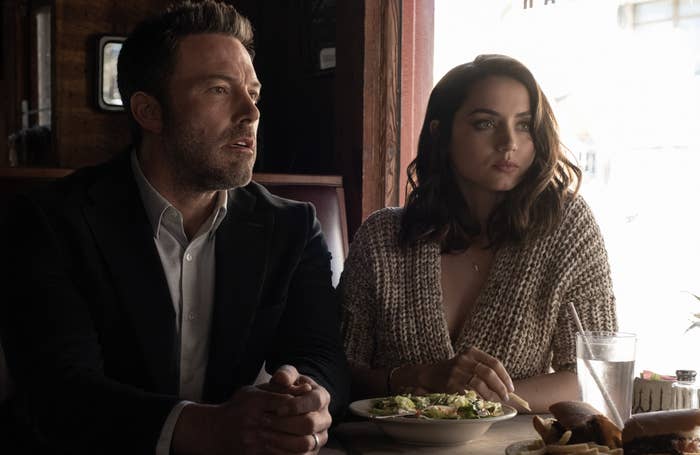 Now that it's finally out there, it's safe to say that Ben Affleck and Ana de Armas' chemistry is off the charts in Deep Water. It seems like just yesterday that the actors were people's favorite couple during the pandemic. While the world was asleep and indoors in 2020, the actors were constantly spotted going for outside walks with their dogs and Dunkin Donuts cups in hand. The pair started dating after working on the Adrian Lyne-directed movie together in 2019, but they called it quits in January 2021.
Before his romance with the Cuban actress, it had been a while since Affleck dated someone that made him tabloid fodder, but his casual outings with his co-star quickly caught people's attention. Seeing them together, especially in the photos she shared on Instagram on her 32nd birthday, seemed to make fans even more excited about the movie. That excitement only intensified when the trailer dropped in early March. It's unclear whether people's interest in the film is rooted in its plot or if it's simple curiosity about the former couple's onscreen chemistry. If it's the latter, those people are in luck, because they had plenty.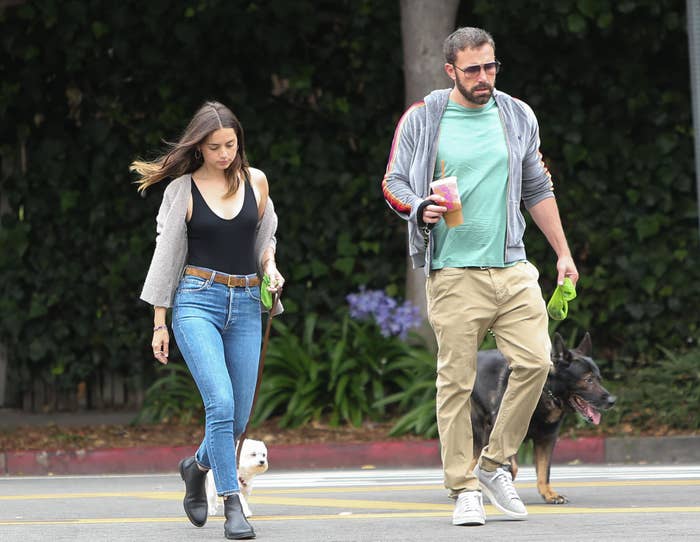 When asked about the pair's relationship blooming on his set in a recent interview with The Independent, the director said: ​​"On any movie when your actors fall in love, you just pray they don't fall out of love before the end of filming." In this case, because of the many delays, the couple's love did survive filming but they didn't make it to the press tour. The actors haven't done any promotion ahead of the film's release and haven't really acknowledged the project or each other since their split. (Aside from the cardboard cutout of the actress that was spotted in the garbage outside of Affleck's home.) Fans missed out on the usual charming interactions between movie stars, especially those who are romantically involved, during interviews. But it's fine because they left it all right in Deep Water for us to watch and enjoy.