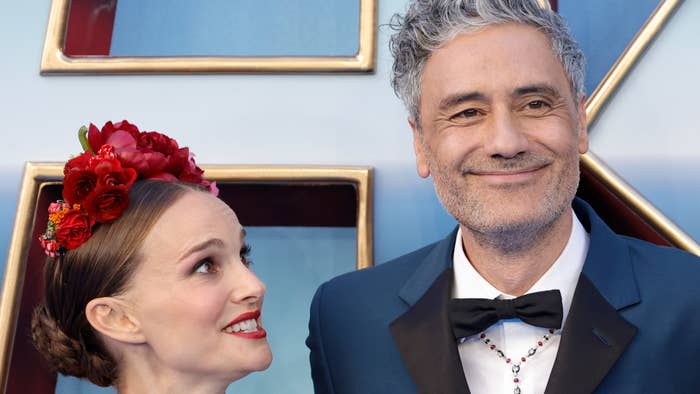 In an interview with Rolling Stone, Thor: Love and Thunder director Taika Waititi remembered an awkward conversation with Natalie Portman in which he forgot that she starred in the Star Wars prequel trilogy. 
"Natalie said to me, what do you do next? And I said 'I'm trying to work on a Star Wars thing. Have you ever wanted to be in a Star Wars movie?,'" he recalled. "She said, 'I've been in Star Wars movies.' I forgot about those ones." 
Portman of course played Padmé Amidala in the franchise. 
Waititi was tapped to direct and co-write a new Star Wars film with Oscar-nominated scribe Krysty Wilson-Cairns (1917, Last Night in Soho). 
Waititi spoke with Total Film last month and shed some light on his vision for this untitled Star Wars film.
"Look, I think for the Star Wars universe to expand, it has to expand," he said. "I don't think that I'm any use in the Star Wars universe making a film where everyone's like, 'Oh great, well that's the blueprints to the Millennium Falcon, ah that's Chewbacca's grandmother.' That all stands alone, that's great, though I would like to take something new and create some new characters and just expand the world, otherwise it feels like it's a very small story." 
The Waititi-directed Star Wars film is scheduled to hit theaters in Dec. 2025. Thor: Love and Thunder, which stars Portman alongside Chris Hemsworth, Christian Bale, Tessa Thompson, Jaimie Alexander, and Russell Crowe, is hitting theater on July 8.