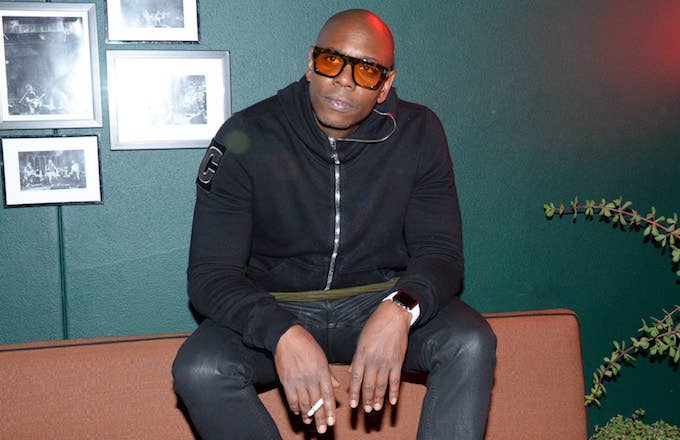 Dave Chappelle will host a free block party this Sunday in Dayton, Ohio that will be strictly reserved for the city's residents. Dayton mayor Nan Whaley spread the word on Twitter about the "benefit concert" Gem City Shine, which is derived from the nickname given to Dayton. 
The event's Facebook page states that the event will "honor the lives lost and to reclaim the community's favorite places to shop, dine and enjoy time with family and friends." In the early morning hours of August 4, gunman Connor Betts opened fire in front of Ned Peppers Bar in the Oregon District, killing nine people and injuring nearly 30 others. Betts' sister Megan was one of the victims gunned down.  
Gem City Shine is seeking a "minimum donation of $20" for the event's free commemorative t-shirts with the proceeds going towards "the tragedy fund at the Dayton Foundation." Those who are unable to attend are being asked to "contribute to both The Dayton Foundation's Oregon District Tragedy Fund and Oregon District Business Association." According to Dayton.com, 20,000 tickets will be made available. 
There's no word on the lineup, but given the comedian's impressive circle of celebrity friends and colleagues, it should not disappoint. Chappelle will be releasing his latest stand-up special Sticks & Stones on August 26 on Netflix.