Dave Chappelle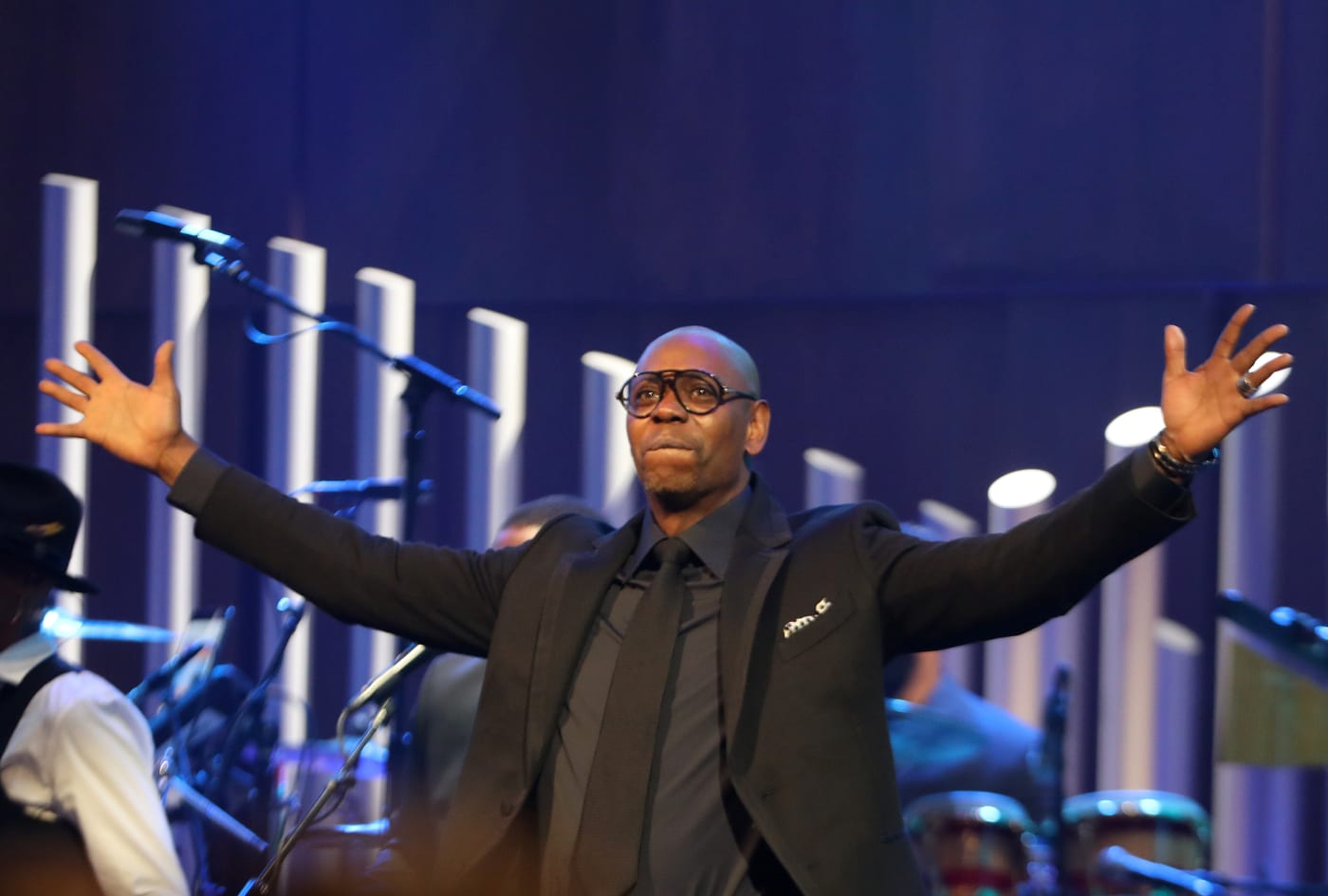 Dave Chappelle has used his distinct brand of comedy and satire to deliver timely social commentary for almost two decades now. Many were introduced to Chappelle through his iconic comedy skit series, Chappelle's Show, in which the comedian would put together different bits with recurring characters. Chappelle's Show ran on Comedy Central from 2003 to 2006, and in only three seasons, the show sent ripples across the comedy world and society-at-large. Chappelle has said that some of his comedy inspirations came from legends like Eddie Murphy and Richard Pryor, and Chappelle's Show's satirical nature was likely informed by Chappelle's upbringing because his parents were politically active in his native Silver Springs, Maryland.
After parting ways with Comedy Central, which was notoriously marked by Chappelle turning away a $50 million deal with the network, the comedian made sporadic comedy appearances, hosted his legendary Block Party concert, and began to forge a budding relationship with Netflix. Chappelle also made his hosting debut with SNL and gave a riveting cold open on November 12, 2016. It was the same night Donald Trump won the 2016 Presidential election, and ended up netting Chappelle his first Emmy. He then released three stand-up specials with Netflix, each tagged at $20 million.
The comedy star would release more specials with Netflix through 2019, and in 2020 he even made the streamer take down Chappelle's Show from their platform by telling people not to watch it because he wasn't making revenue from it. Always provocative and polarizing, Chappelle fans wouldn't want it any other way. As he nears 50, Dave Chappelle is still as much of a star now as he was when he first started Chappelle's Show because of his unique talent to make the world laugh and think simultaneously.