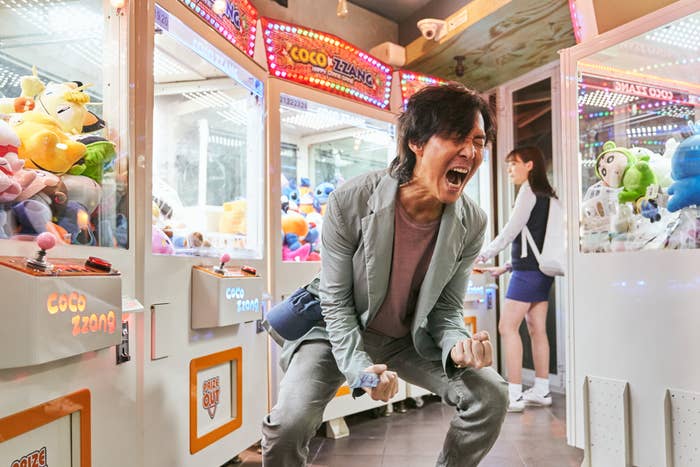 As Squid Game continues to take the world by storm, Netflix has just revealed that the series has reached a historic milestone.
On Tuesday, the streamer tweeted that the Korean survival drama has reached 111 million viewers, making it the biggest launch for a new show on the platform. Netflix counts an offical view anytime a person watches over 2 minutes of a show.
"Squid Game has officially reached 111 million fans — making it our biggest series launch ever," Netflix tweeted. The record was previously held by Bridgerton, which had amassed 82 million first-month viewers after it launched last Christmas.
According to Deadline, Netflix's Co-CEO Ted Sarandos noted at the Code Conference last month that he believed Squid Game would become the company's top launch, and the show has since gained the attention of the millions, including Jeff Bezos who recently tweeted about the series.
"Reed Hastings and Ted Sarandos and the team at Netflix get it right so often," Bezos tweeted a few weeks ago. "Their internationalization strategy isn't easy, and they're making it work. Impressive and inspiring. (And I can't wait to watch the show)."
Squid Game is currently the No. 1 most-streamed Netflix show in 90 countries.