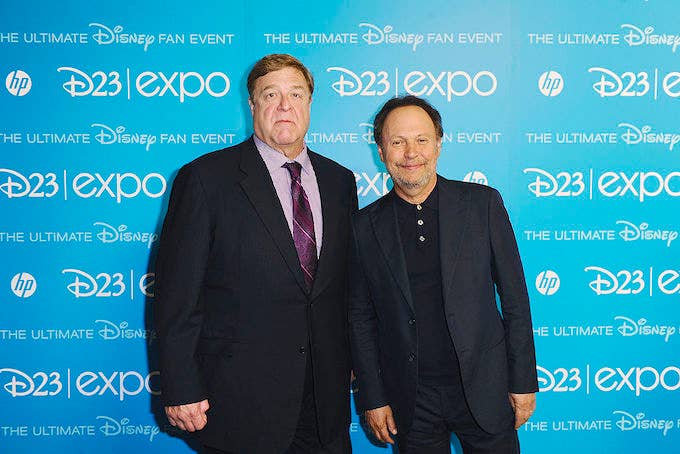 The beloved pairing of Mike Wazowski (Billy Crystal) and Sulley (John Goodman) in the animated classic Monsters, Inc. will return to the small screen for the upcoming series Monsters at Work. 
According to The Hollywood Reporter, the show will be available on the Disney streaming platform Disney+ starting in 2020. The series will pick up six months after the original film left off, at the power plant that harvests the laughter of children to help fuel the city of Metropolis. It will introduce a character named Tylor Tuskmon, who wants to transfer from the plant's Facilities Team to the Laugh Floor where Mike and Sulley work. 
The producers at Disney Television Animation have referred to the series as an "spinoff" of the original film In addition to the returning characters—Celia (Jennifer Tilly), Yeti (John Ratzenberger), and Roz (Bob Peterson)—Disney will introduce a series new characters. Some of the newcomers will be voiced by Mad Men's Ben Feldman, Kelly Marie Tran, Barry's Henry Winkler, Alanna Ubach, Aisha Tyler, Lucas Neff, and Stephen Stanton.
In 2017, Disney acquired Fox for $71.3 billion, a shockwave through the industry. The massive consolidation will dramatically increase Disney's influence in the world of TV and movies, since it now owns Fox's film and TV studios, FX, National Geographic, several international channels, and nearly one-third of Hulu. Needless to say, the mass media company is low key taking over the world.