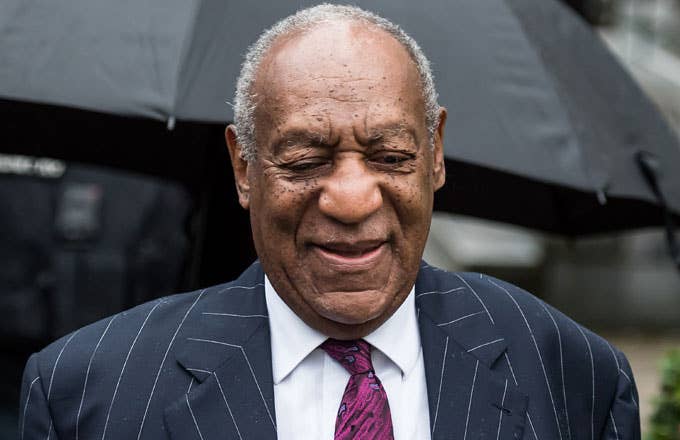 Obviously, the moralizing was strange coming from a person who had over 50 women air allegations of abuse against him. Additionally, on Sunday evening, it wasn't clear if the message was dictated by Cosby, on account of him not having access to a Twitter account behind bars, or perhaps it was just put up by one of his representatives?
According to TMZ, that's cleared up (so that's great?) as it turns out the tweet came from Cosby. They report that they learned that when a rep for Cosby, Andrew Wyatt, relayed that Bill had phoned to them that the Father's Day message should be sent out on all his official social media accounts. He did this from prison on Sunday night. Wyatt added that the message was precisely articulated by Cosby. He also said that he does this frequently through roughly 3-to-4 phone calls and face-to-face chats per month.
As for the line about him being "America's dad," which is a title he used to don (if you throw "TV" between those two words anyway) Wyatt spun that by saying that it was a reference from the prison yard, where Wyatt claims inmates refer to Cosby as "their dad."