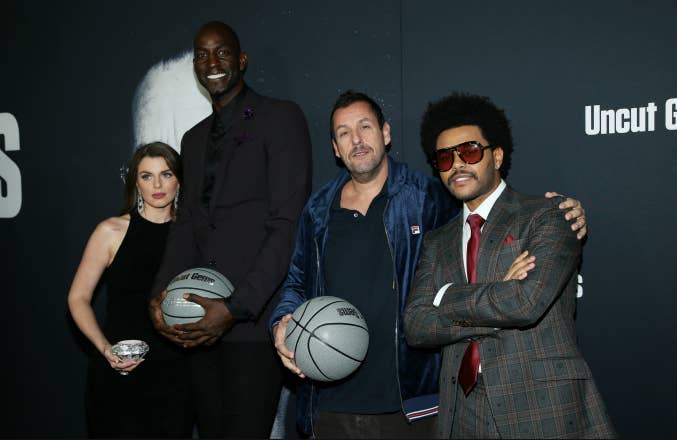 Uncut Gems shined in its first weekend at the box office.
The crime thriller starring Adam Sandler opened in just five theaters in New York and Los Angeles, but still eanred a huge haul. According to Deadline, it grossed $525,498, giving the film a per-screen average of $105,100. In case you were wondering, that's a24's biggest per-screen average opening ever. 
The early success is no surprise, considering the intense interest around the buzzy film. Sandler is earning career-best reviews for hos role as a desperate gambling junkie, while Lakeith Stanfield, The Weeknd, Idina Menzel, Julia Fox and Kevin Garnett round out a cast that feels tailor-made for the Twitter generation. It should be noted that The Weeknd and Garnett play themselves, which makes the movie that much more unmissable. 
Directors Josh and Benny Safdie have also established themselves as two of the most singular young voices working in movies, after their kinetic heist film Good Time gave us Robert Pattinson like we'd never seen him before. Now, their follow-up is proof that the Safdies will be a force to be reckoned with for years to come.
Uncut Gems will expand nationwide on Christmas Day, and based on its early returns, it's could become the boutique studio's biggest hit ever.