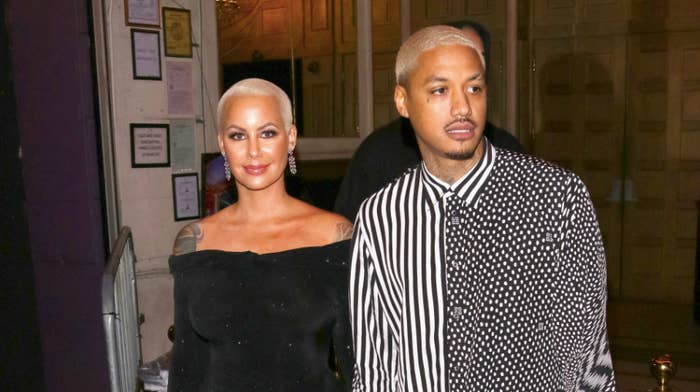 Amber Rose and the father of her second child, Alexander "AE" Edwards, showed off their love for their family by getting forehead tattoos dedicated to Rose's children. 
On Tuesday, Rose took to Instagram, where she showed off her newest body art; a pair of script forehead tattoos that read "Bash" and "Slash."
Sebastian Taylor Thomaz—nicknamed Bash—is the son Rose shares with Wiz Khalifa. Rose and her current boyfriend, AE, had their son Slash Electric Alexander Edwards in October. 
Like Amber's ink, AE also got tatted on his forehead. But instead of getting the children's names, he decided to get Slash and Bash's birth dates. The dates are separated by a lightning bolt.
Amber Rose responded to her critics with an Instagram post explaining that she has free reign over her body. 
"For the people telling me that I'm too pretty for a face tat are the same people that would tell me that I'm 'too pretty' even if they thought I was ugly and lie to me," Amber wrote. "So either way, the moral of the story is do whatever the fuck you want to do in life."
Rose also spoke about her decision while talking to Keyshia Cole and said the death of Kobe moved her to get the ink.
Tattoo artist Jacob Ramirez thanked Rose for trusting him with "such a special piece."