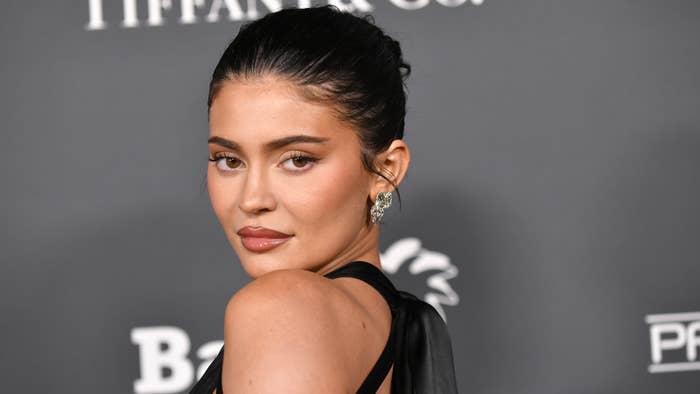 Kylie Jenner has responded to a TikTok user who suggested that she posted photos of her kids in an attempt to distract people from the recent Balenciaga scandal. 
The makeup mogul shared photos of her 4-year-old daughter Stormi and 9-month-old son to Instagram on Monday. In response, a TikTok creator made a video in which they theorized that momager Kris Jenner instructed her kids "to release the good photos after the Balenciaga scandal."
In the comments section, Kylie clapped back, writing, "Uh, whyyyyy would I post my child to cover up for Balenciaga? This is why I don't do this. Always something to say."

Kylie's response comes shortly after her sister Kim Kardashian broke her silence on Balenciaga's controversial campaign. The aforementioned photo shoot featured children holding teddy bears that appear to be in bondage gear. The SKIMS founder, who has worked with Balenciaga on several occasions, said she would reconsider her relationship with the brand amid the scandal. 
"I have been quiet the past few days, not because I haven't been shocked and outraged by the recent Balenciaga campaigns, but because I wanted an opportunity to speak to their team to understand for myself how this could have happened," Kim shared in a statement on Nov. 27. "As a mother of four, I have been shaken by those disturbing images."
On Nov. 28, the luxury brand released a new statement saying "we strongly condemn child abuse." Balenciaga has also filed a $25 million lawsuit against production company North Six and set designer Nicholas Des Jardins. The complaint states that the defendants "included certain documents in the campaign photographs, including an excerpt from a court decision upholding a criminal prohibition against child pornography" without Balenciaga being aware.