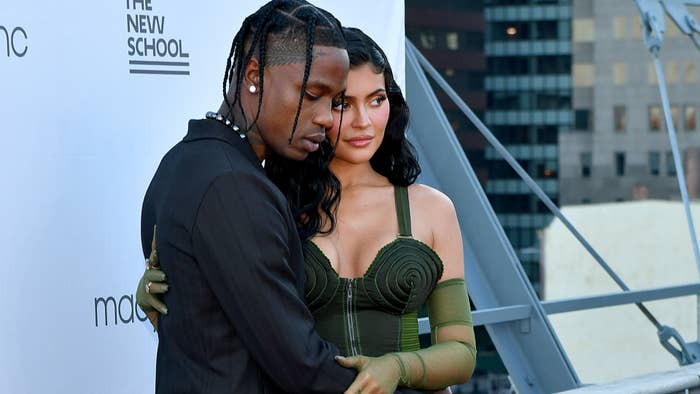 Kylie posted a photo of her holding his tiny hand on Instagram on Feb. 6. "💙 2/2/22," the caption read. She tagged Travis in the post, with Kris Jenner and Kourtney Kardashian celebrating in the comments.
"Mommy of two life ❤️🙏🏼🙏🏼," Kourtney wrote.
Kylie first announced in September via an Instagram video she was expecting her second child. The reveal clip featured Kylie sharing the news with Travis and her mother as she checked on the baby's status with their doctor. A source had additionally told People in September that Kylie was thrilled to be pregnant again.
"She has been wanting to give Stormi a sibling for a while. She loves being a mom. She is thrilled that she and Travis are pregnant again," the source said.
Prior to that, Kylie had discussed potentially wanting a second child in an interview with Harper's BAZAAR in 2020.
"We have such a great relationship," Jenner said of Travis in the interview. "We're like best friends. We both love Stormi and want what's best for her. We stay connected and coordinated. I think about [my parents] in situations with Stormi, what they would do. They were very hands-on with me, and I want the same for Stormi."