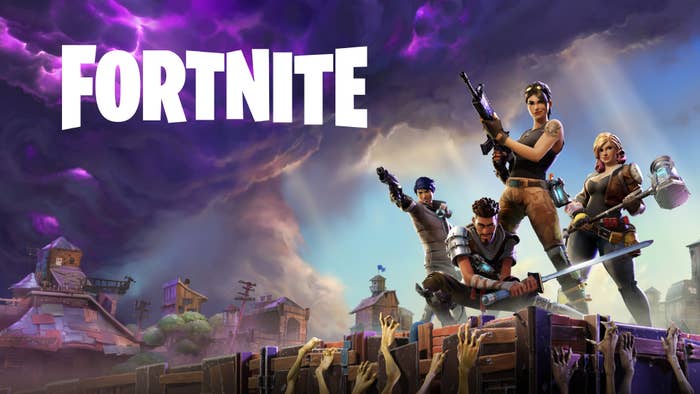 As even the most casual video game player knows, there's nothing quite like picking up the joysticks and handing out L's in 2K or going on an insane killstreak on Call of Duty. While these franchises have managed to withstand the test of time, new games are popping up every week, it seems. The latest craze has been Fortnite, the survival style, battle royale, third-person shooter game.
In just a few months, Fortnite has become one of the biggest phenomenons in pop culture—in June, it was reported that Fortnite had surpassed 125 million total players online. No one can resist its charm, including athletes like Karl-Anthony Towns, Gordon Hayward, JuJu Smith-Schuster, and Paul George. Bleacher Report even did a deep dive into the life of Andre Drummond, and found that the video game managed to consume the NBA All Star's life off the court.
In addition to athletes, rappers are also fond of the game. On March 15, Drake and Travis Scott joined a game of Fortnite with popular gamer and Twitch streamer Ninja. The live stream had over 635,000 viewers and netted Ninja 90,000 new subscribers. Other rappers, including Post Malone, Logic, Trippie Redd, and Ugly God have also become avid players of Fortnite, allowing the game to transcend the boundaries of the gaming world and reach popularity beyond the typical gaming community. It's safe to say that the game has become iconic, even in such a short period of time.
Fortnite is the biggest video game in the world right now, and it's showing no signs of slowing down. If you've been considering getting in on the action, it might help to know who you could be up against first. Check out our list of rappers who play Fortnite, below.
The biggest rapper in the game outed himself as a Fortnite fan in a record-breaking Twitch session with pro gamer Ninja. He also said he'd rap about the game under one condition: its developers add an "emote" celebration styled after his "Hotline Bling" dance. It hasn't happened yet; neither have battle royale bars from Drizzy.
While he's not a regular streamer like some of his peers, Chance has tweeted about the game a handful of times. He asked Nintendo to bring it to the Switch in February, and it happened in June, although it's unlikely his opinion was a deciding factor in the port. This month Chance said that the game's creators should introduce a way to pay the creators of the dances it's used for emote animations.
Ski Mask the Slump God
Trippie Redd
There's not a ton of evidence suggesting Purpp is a hardcore gamer. But that doesn't mean he's above issuing public challenges, as he did on Feb. 6. "Who tryna get they s**t rocked in Fortnite?" he asked on Twitter.
Travis Scott
Wifisfuneral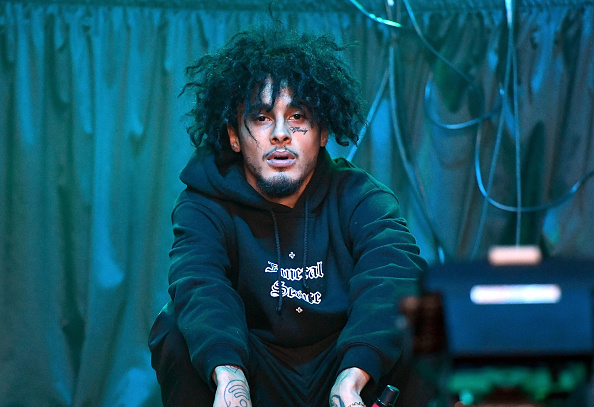 Ugly God
Logic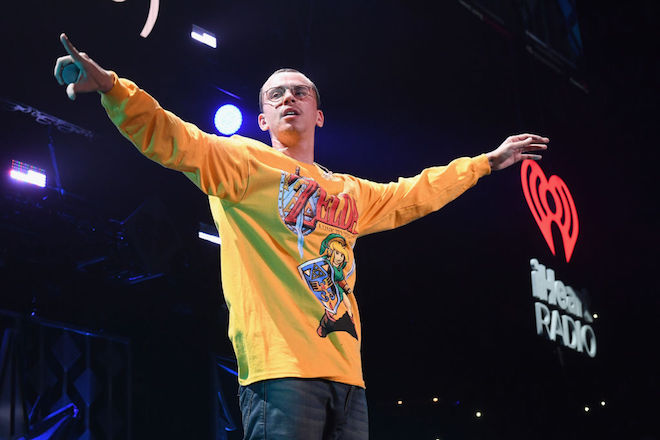 Yung Bans
Few rappers have tweeted about the game as much as this Floridian. His progression can be tracked by scrolling through his timeline: In February, he said he was trash at the game; in March, he celebrated his first solo win with an all-caps tweet; and in July, he said he stopped playing because he hadn't gotten good.
Has Posty played Fortnite? Yes. Does he like it? No. When the game gained a new audience in the wake of Drake's stream, Post publicly came out against it, saying that he hates Fortnite and prefers the less cartoonish "PlayerUnknown's Battlegrounds."