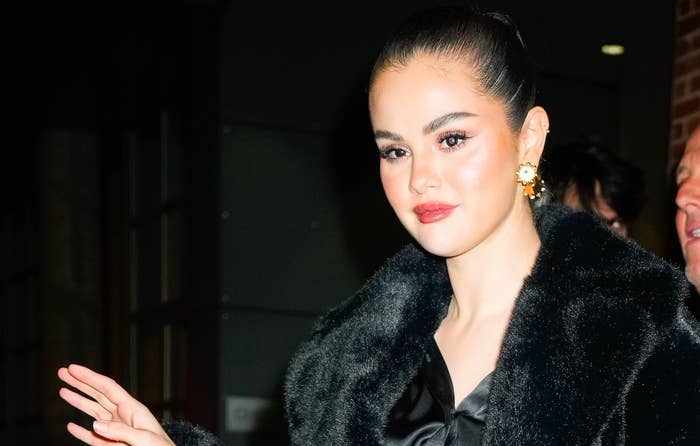 It looks like Selena Gomez is ready to date.
The singer and actress posted a TikTok, which showed her and her friends watching a soccer game from the sidelines.
"I'm single," she screams at the athletes. "I'm just a little high maintenance. But I'll love you soooo much."
"The struggle, man lol," she captioned the video.
The 30-year-old was romantically linked to the Chainsmokers' Drew Taggart in late January, when they were spotted holding hands on a date in New York City.
"Drew is really happy around Selena, and Selena is into Drew too," a source told Entertainment Tonight about the pair at the time. "They have connected over their love of music, being in the same industry, and their strong work ethic."
Gomez made it clear in March that she isn't beholden to anyone when she shared a video of her mouthing an audio clip that said, "I hate it when girls are like, 'Oh my gosh, my crush doesn't even know that I exist.' Girl, my crush doesn't even exist!"
She captioned the TikTok, "Still out here lookin for him lol."