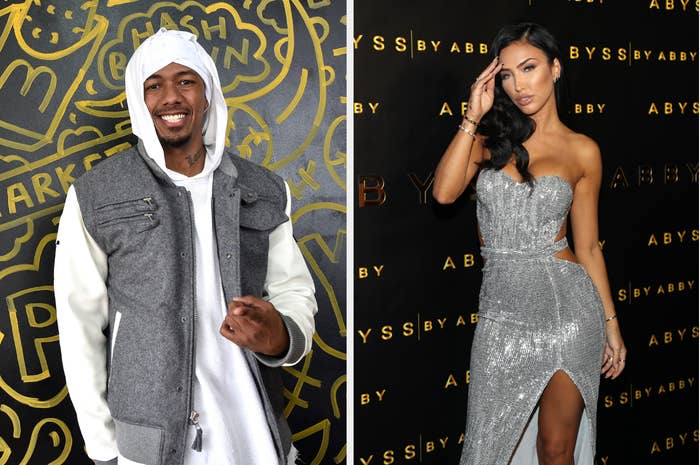 Nick Cannon and Bre Tiesi are on the same page.
Cannon took to his Instagram story on Saturday to respond to recent comments Tiesi made on Selling Sunset about not needing child support from Cannon.
According to Insider, Cannon posted a photo of Tiesi posing next to a black Lamborghini that he gifted her on her birthday. "Nope! The Government don't have to tell us to pay Child Support… WE PAY LAMBO SUPPORT!!" he wrote. "Congratulations Boss Lady!!" "You're killing it!!" he added. "My Money is Their Money. Just accept it, We different over here!! LOL."
Tiesi responded, reposting Cannon's story to her own and writing, "Tell 'em Daddy."
In an episode of Netflix's Selling Sunset from last week, Tiesi addressed her relationship with Cannon. "I take care of myself. And if my son needs something, or we need something, I can ask. That's all I have to do. I know he's a good dad and, like, Nick is not my sugar daddy," she said. The pair share 10 month old son Legendary Love.
The model and real estate agent continued: "I definitely strive to be the best at everything, to the point where I drive myself insane, but I've worked my ass off to be where I'm at. I did this all myself, and of course, my son is even more of a motivation. I want to give him everything from me. Not from my partner."
Legendary Love was born in June 2022 and is Cannon's eighth child. He also is the father to twins with ex-wife Mariah Carey, three children with Abby De La Rosa, one with LaNisha Cole, two with Alyssa Scott, and three with Brittany Bell.