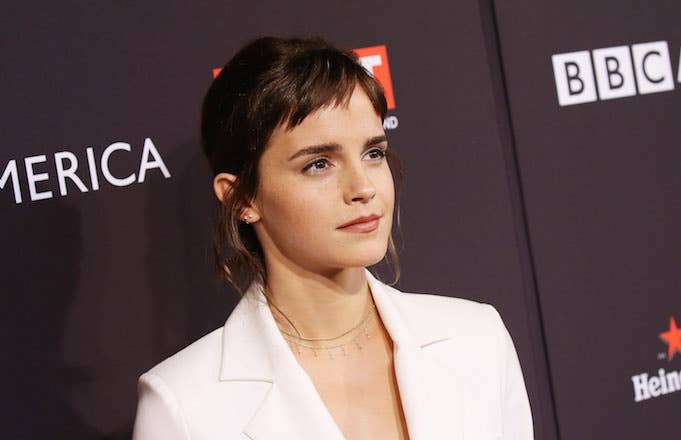 Emma Watson has coined a new phrase that's already blown up online.
In a new interview with British Vogue, the actress called herself "self-partnered" rather than single, while referencing the pressures of turning 30. The 29-year-old said she didn't get the "fuss" surrounding the milestone.
But she still admitted to feeling "stressed and anxious" about her upcoming birthday. She told the publication, "If you have not built a home, if you do not have a husband, if you do not have a baby, and you are turning 30, and you're not in some incredibly secure, stable place in your career, or you're still figuring things out... There's just this incredible amount of anxiety."
Touching on how she had never believed the "'I'm happy single' spiel," she said, "It took me a long time, but I'm very happy [being single]. I call it being self-partnered."
Watson is set to star in the forthcoming film Little Women as Margaret "Meg" March, alongside Laura Dern and Meryl Streep. Watson's full interview with British Vogue will be available on Nov. 8.
Read some of the reactions to Emma Watson's self-proclaimed self-partnership status below.