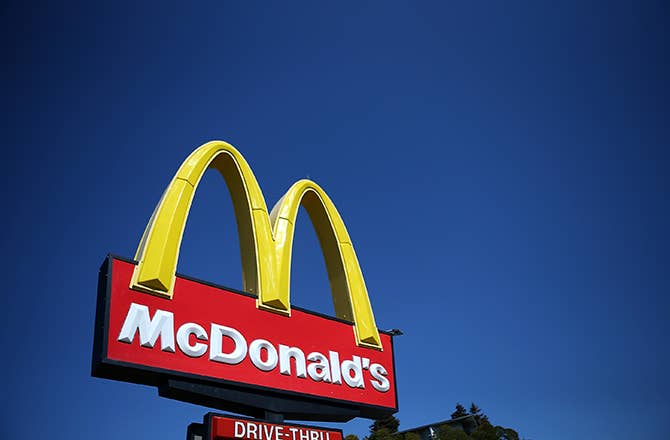 McDonald's announced Sunday that CEO and president Steve Easterbrook is stepping down after violating company policy by having a consensual relationship with an employee, CNBC reports. The board determined that Easterbrook should go because he "demonstrated poor judgment" with his behavior. Both of his roles will be assumed by McDonald's USA president Chris Kempczinski, who joined the company in 2015.  
Easterbrook explained the reason for his sudden departure in an email sent to McDonald's employees earlier today. "As for my departure, I engaged in a recent consensual relationship with an employee, which violated McDonald's policy," Easterbrook wrote. "This was a mistake. Given the values of the company, I agree with the board that it is time for me to move on. Beyond this, I hope you can respect my desire to maintain my privacy."
Under Easterbrook, McDonald's embarked on sweeping changes towards modernizing the fast food chain. The company remodeled its stores, fitted them with digital menu boards, and acquired the artificial intelligence startup Dynamic Yield to better enhance the customer experience inside its restaurants and at the drive-thru. As the competition looked to jump on trends, such as plant-based products, Easterbrook pushed for McDonald's to remain true to the same formula for success that has gotten it this far. 
"I am excited to take the reins of this incredible company and grateful for the Board's confidence in me," Kempczinski wrote in his own email to employees. "I am particularly fortunate to be surrounded by such a talented team as we take this brand into the future."