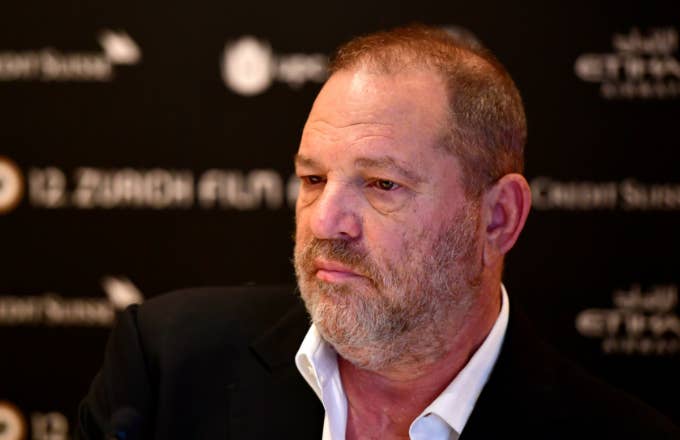 Harvey Weinstein accusers could be one step closer to getting justice.
According to the New York Daily News, the Beverly Hills Police Department has sent two cases to the Los Angeles District Attorney's office for review; however, it is unclear which specific allegations are being looked at.
"Two cases have been presented to our office by the Beverly Hills Police Department regarding Harvey Weinstein and both are under review right now," L.A. County D.A. spokesman Greg Risling told the Daily News. "They were presented last month, on Dec. 18."
The office must now determine whether or not it has enough evidence to file charges against the disgraced movie producer.
The NYPD, the New York District Attorney, the LAPD, Scotland Yard, and the Beverly Hills PD are all currently investigating Weinstein, who has been accused of sexual misconduct by more than 100 women. The growing list of accusers include actresses Rose McGowan, Angelina Jolie, Lupita Nyong'o, Gwyneth Paltrow, Kate Beckinsale, and Ashley Judd. Many of the victims said their alleged assaults took place at the Peninsula Hotel in Beverly Hills.
About one month after the New York Times published an explosive report about the allegations brought against Weinstein, the NYPD announced they had "enough evidence to arrest" him; however, Weinstein has yet to face any criminal charges related to the claims, which range from sexual harassment to rape. 
Harvey's spokesperson has denied all the allegations of non-consensual sex and insists there were "never any acts of retaliation" against any woman who rejected his advances.