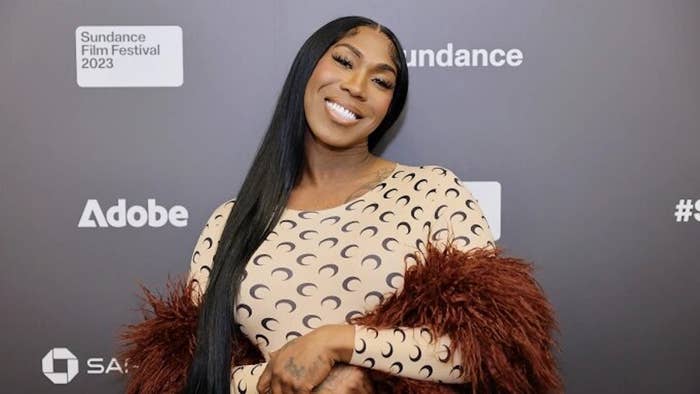 Rasheeda Williams, a Black trans woman who starred as Koko da Doll in the award-winning documentary Kokomo City, was shot and killed in Atlanta on Tuesday night. She was 35 years old.
Varietyreports police found Williams with a gunshot wound in Southwest Atlanta. She was pronounced dead at the scene. "Homicide investigators responded to the scene and are working to determine the circumstances surrounding the incident," police said in the statement. "The investigation continues."
Koko da Doll was one of four Black trans sex workers featured in the D. Smith-directed Kokomo City. The documentary was critically acclaimed upon its release at January's Sundance Film Festival. Earlier this year, Complex praised the film in its coverage of Sundance.
"On Tuesday night, Rasheeda Williams was shot and killed in Atlanta. Rasheeda, aka Koko Da Doll, was the latest victim of violence against Black transgender women," D. Smith told Variety in a statement. "I created Kokomo City because I wanted to show the fun, humanized, natural side of Black trans women. I wanted to create images that didn't show the trauma or the statistics of murder of Transgender lives. I wanted to create something fresh and inspiring. I did that. We did that! But here we are again. It's extremely difficult to process Koko's passing, but as a team we are more encouraged now than ever to inspire the world with her story. To show how beautiful and full of life she was. She will inspire generations to come and will never be forgotten."
The Sundance Film Festival shared a tribute to Williams on Twitter on Friday, which you can read below.
"We are saddened to hear about the death of Rasheeda Williams aka Koko Da Doll," the tweet says. "We were honored to have her at the festival this year with Kokomo City, where she reminded Black trans women, 'We can do anything, we can be whatever we want to be.' It is a tragic loss."