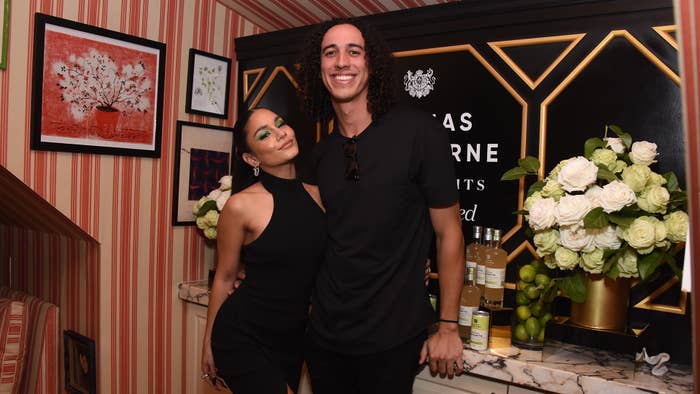 Following the confirmation of her engagement to MLB player Cole Tucker a few months back, Vanessa Hudgens has opened up about how he feels to be engaged.
In an interview with Today's Hoda Kotb and Jenna Bush Hager, Hudgens reflected on how things feel different for her following the engagement. "It feels amazing. It's so funny, I was talking about this with Cole…. People are always like, 'Does it feel different? [Do] things feel different [getting engaged]?'" Hudgens said "That was always my question normally, but now I get to be asked it. And you know what, it actually does. There's a sense of security. You feel so safe. It's the best thing ever. I love being a fiancée."
Rumors the couple was engaged first started to circulate earlier this year and they eventually confirmed it in a post shared on Instagram. "YES," she wrote alongside a photo of them in Paris, in which she showed off her engagement ring. "We couldn't be happier." 
As for when she knew she wanted to get married to Tucker, she suggested it was after they spent their first weekend together. "I called my sister and was like, 'I think I just found my future husband,'" she said. The 26-year-old Colorado Rockies player publicly shared he was dating the 34-year-old High School Musical Actress in 2021. When he was still a teenager in 2012, he shared a tweet in which he said he was "in search of … a girl who's down to watch High School Musical with me and scratch my back."
"I know it really is so funny," said Hudgens of the tweet. She added that she was "extremely surprised" by Tucker's proposal, even though they spoke about the possibility of marriage. "We had definitely talked about it, but I did not expect it to happen the way that it happened and the moment that it happened," she said. "It definitely caught me off guard and I was bawling my eyes out."