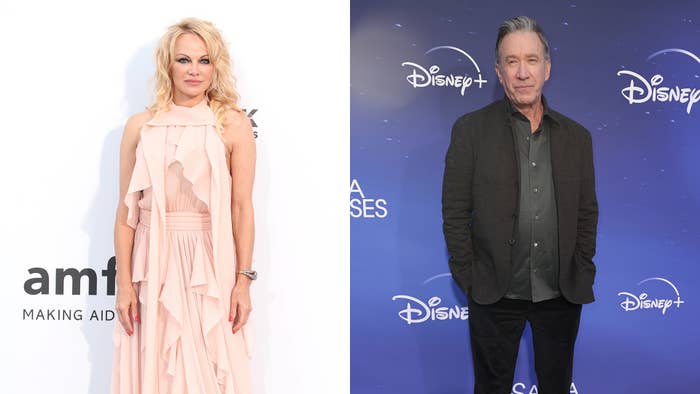 Pamela Anderson has alleged that Tim Allen flashed his penis at her on the set of Home Improvement when she was 23 years old, Variety reports.
"On the first day of filming, I walked out of my dressing room, and Tim was in the hallway in his robe. He opened his robe and flashed me quickly—completely naked underneath," she writes in her upcoming memoir, Love, Pamela. "He said it was only fair, because he had seen me naked. Now we're even. I laughed uncomfortably."
Allen was 37 at the time of the alleged incident, and has denied the accusation in a statement. "No, it never happened," he said. "I would never do such a thing." 
Love, Pamala is set to hit shelves later this month, and will coincide with a new Netflix documentary entitled, Pamela, a Love Story.
Tim Allen who helped turn Home Improvenent into one of the biggest hits on TV in the 90s, currently stars in the Disney+ series The Santa Clauses, which is the latest extension of his beloved Santa Clause movie franchise. 
Meanwhile, Anderson has taken a step back from acting and modeling, and has turned to activism.