In a series of posts shared on her Instagram Stories, Kim Kardashian has shut down speculation that she Photoshopped her belly button out of some pictures.
The original post, above, drew accusations that Kardashian had blundered her way into another Photoshop fail. Kim shared screenshots from Daily Mail and Page Six articles (below) questioning the whereabouts of her navel, making sure to let everyone know she was simply wearing some high-waisted underwear.
"Come on guys," she wrote. "Seriously! This is so dumb! Claiming I photoshopped out my belly button???? Belly button insecurities?! Well…why don't you head on over to skims.com to conceal that saggy belly button of yours with a great pair of high waisted underwear like I did! You're welcome!!!"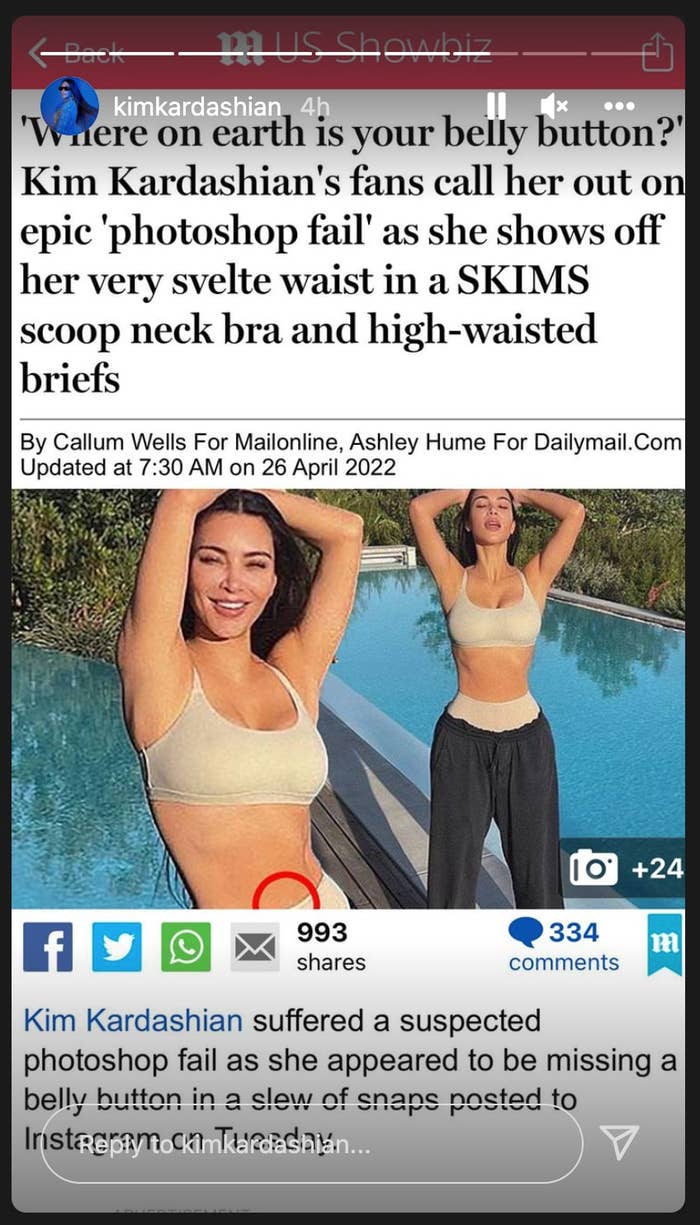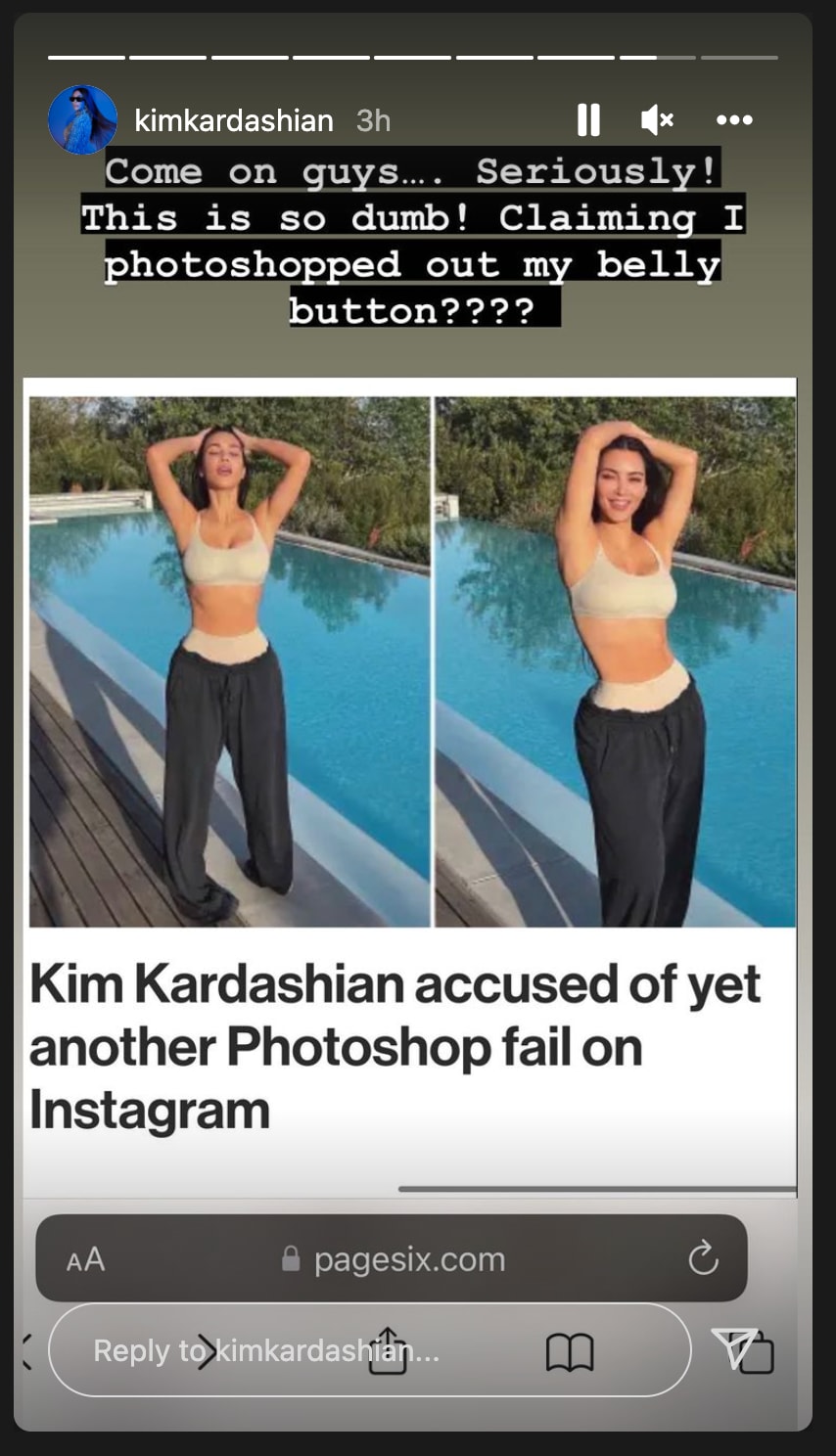 While the accusation regarding her belly button might not hold any weight, her response comes less than a month after Khloé Kardashian admitted the family had, in fact, added her daughter True into pictures of Kim's daughter Chicago at Disneyland.
"Welllppp I fucked this one up. Anyways….. let's focus on something else 😂," Khloé tweeted in response to a fan asking for answers as to whether to photos were legitimate or not.
TikTok user @maiachondrialmembrane originally called attention to the obvious PhotoShop job earlier this year, pointing to how the photos were really taken in October 2021.