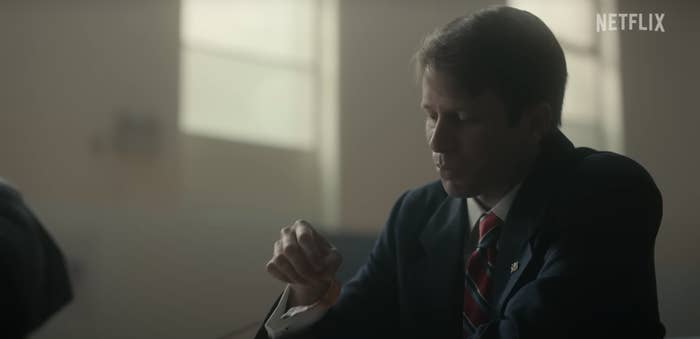 There's more TV than there's ever before, so finding a good TV show to watch when you get off work can be a pretty daunting cast. Sure, you could binge watch just any Netflix show, but where's the guarantee it's going to be worth your precious time? You could also just rewatch an old classic like Breaking Bad or The Office, but why not try something new? Netflix has plenty of new programming that's sure to scratch that very specific itch you didn't know you had.
No matter what your television taste is, Netflix has TV for everyone. The streamer has gotten especially creative in the last year, with such diverse hits as Squid Game and Stranger Things being mainstays on Netflix's top 10. Substantial repertory acquisitions like Seinfeld and Community have also been hot commodities thanks to their loyal fan bases and timeless appeal. Even when you think you've watched everything, there's still at least one show you missed on Netflix that's worth your time. Here are the best TV shows on Netflix to watch right now.
Painkiller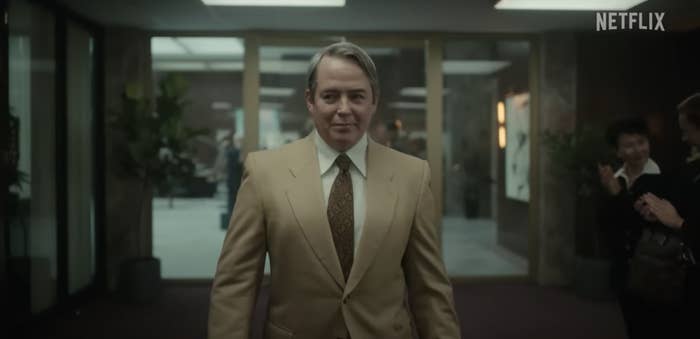 Creator: Micah Fitzerman-Blue, Noah Harpster
Cast: Uzo Aduba, Matthew Broderick, Sam Anderson, Taylor Kitsch
Genre: Drama
Rating: TV-MA
Number of Seasons: 1
The opioid epidemic continues to be a leading cause of death in America. This fictional series goes into the stories of this American tragedy from different angles. Sitting at the top of the overprescribed and deadly pills, away from the misfortune, is the Sackler family. Richard Sackler (Matthew Broderick) is president of Purdue Pharm when Oxycontin comes across his desk. Despite the risks of the medication, he pushes it out as a miracle drug. We follow an investigator for the US Attorney General, a pharmaceutical rep, and an injured worker who are just a few of those that fall victim to the side-effects this has on our country.
Zombieverse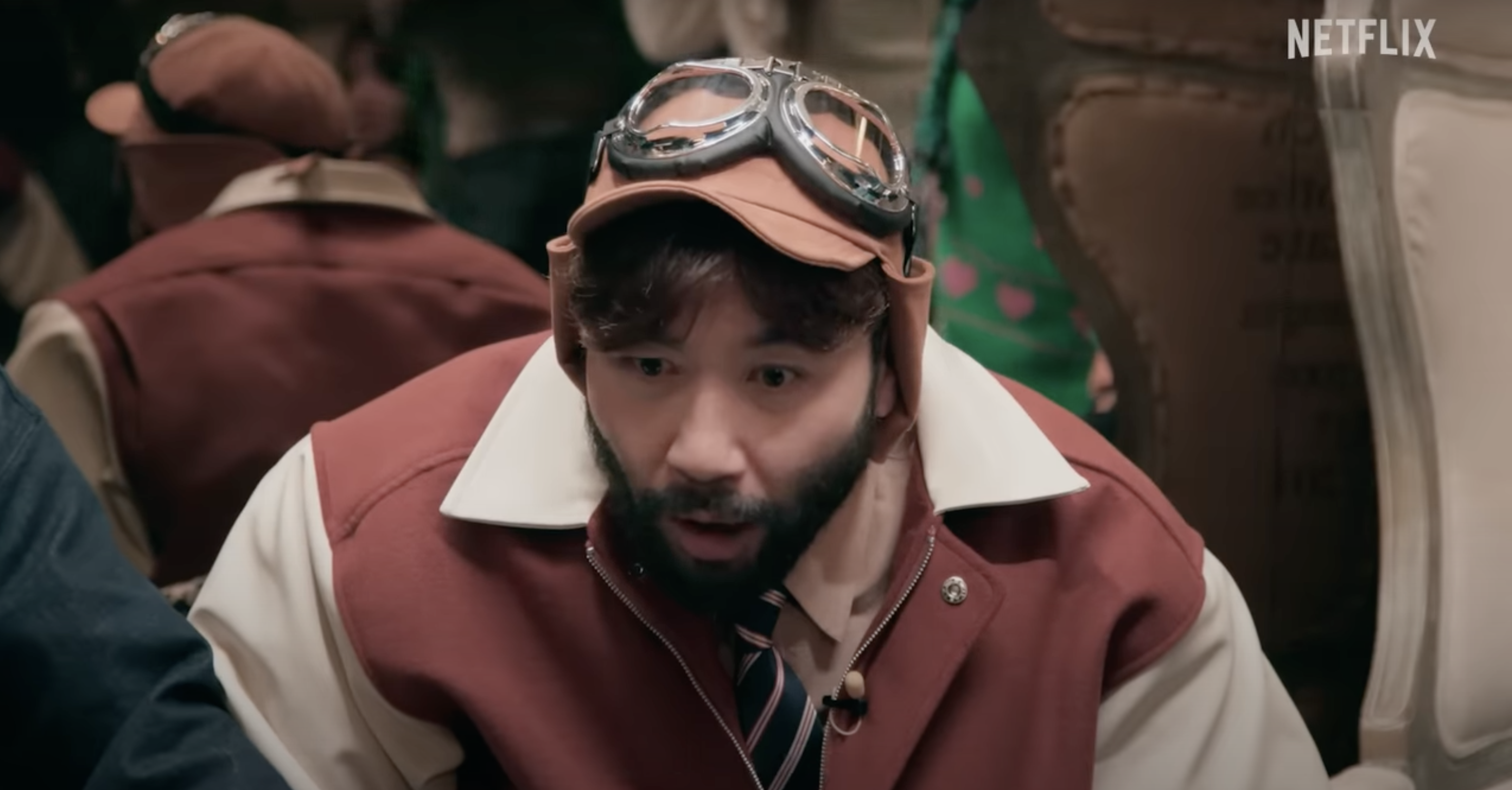 Creator: Park Jin-kyung, Moon Sang-don
Genre: Reality
Rating: TV-MA
Number of Seasons: 1
Could you survive an actual zombie apocalypse? That's what this Korean game show asks its contestants. It's probably a scenario we've all thought about before while watching The Walking Dead or a Romero zombie film. While we may think we know what strategies we would use, that all changes when other contestants come in with their own logic. While working through different zombie-infested courses, the players compete to be the sole survivor of the wreckage and board the ship to safety.
Ugly Betty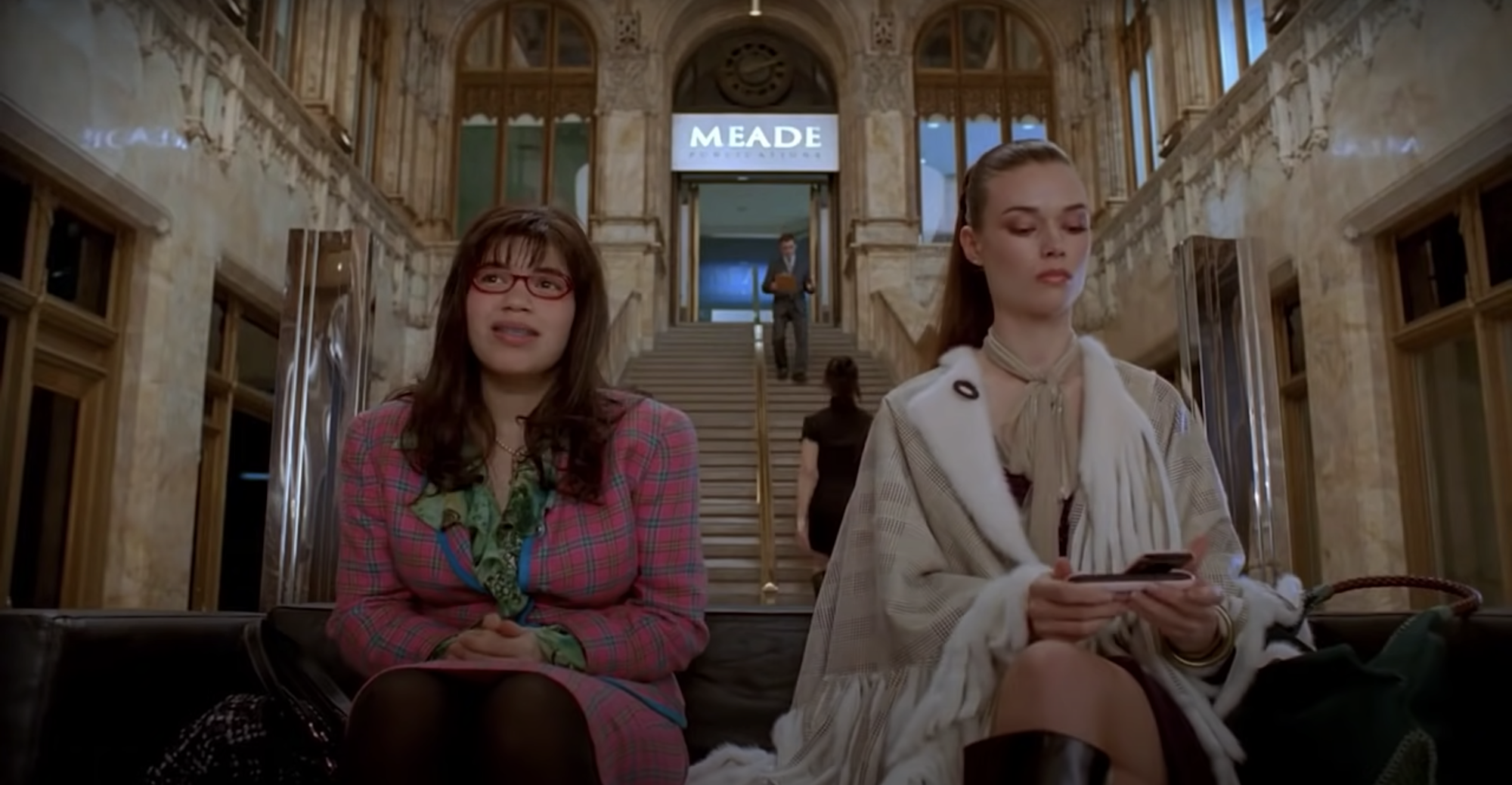 Creator: Silvio Horta, Fernando Gaitán
Cast: America Ferrera, Ana Ortiz, Michael Urie, Vanessa Williams
Genre: Comedy, Drama
Rating: TV-14
Number of Seasons: 4
Meade Publications is one of the biggest purveyors of magazines in the world. That is why Betty Suarez (America Ferrera) wants to work for them. When she shows up for an interview, she's not what they are expecting. They don't even seem to give her a chance! Then she gets a phone call. She's been hired as the new editor-in-chief's personal assistant over at Mode magazine. Mode, the internationally renowned fashion bible. Betty's going to be fighting an uphill battle among this vapid workplace culture if she wants to make it in this business.
The Big Nailed It Baking Challenge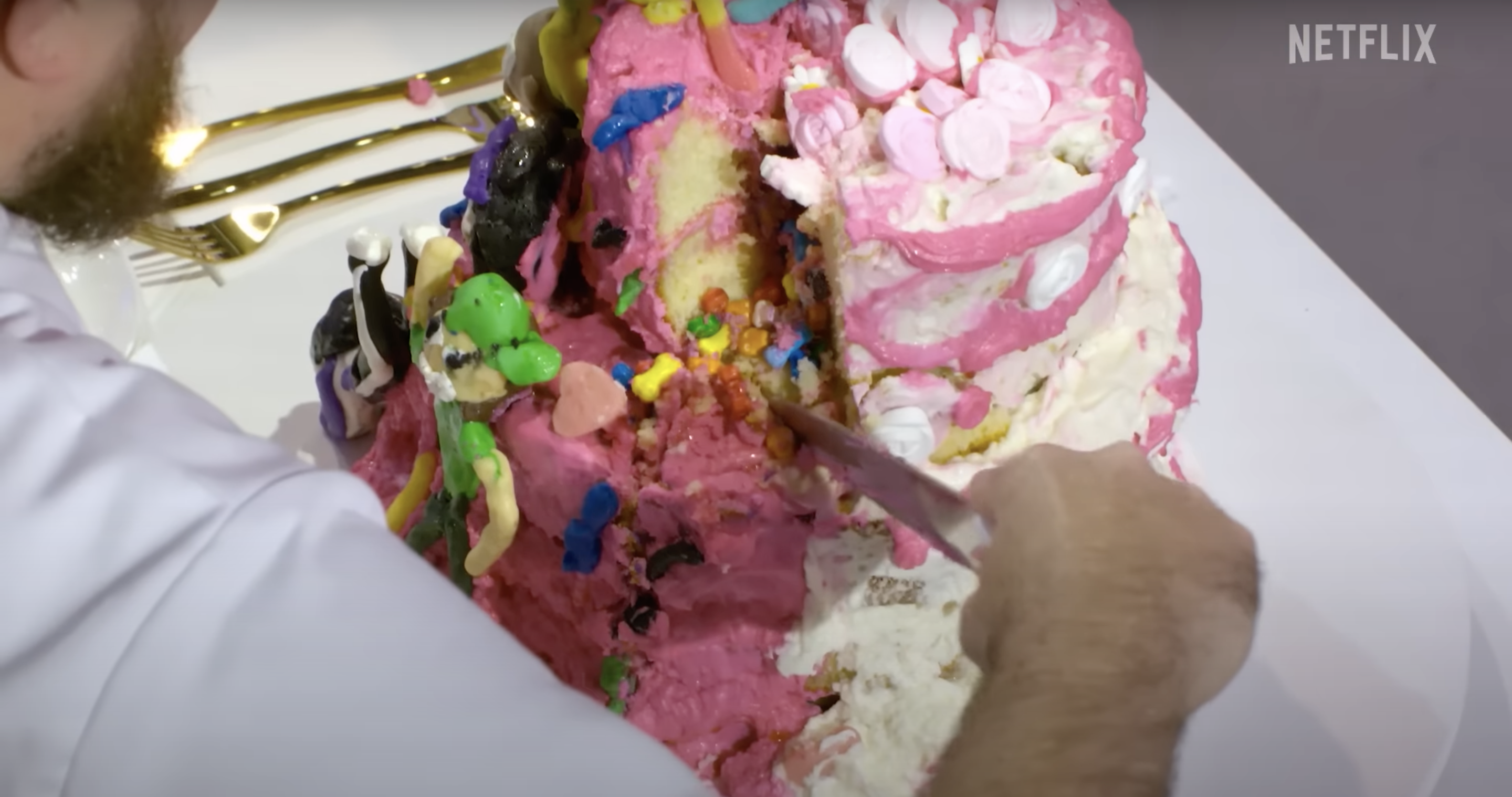 Cast: Nicole Byer
Genre: Jacques Torres
Rating: TV-G
Number of Seasons: 1
Nailed It! is not your typical baking show. They are not professional bakers. Calling them amateur gives some of them too much credit! What if they could get better? After eating some of the worst desserts shown on TV, host Nicole Byers and her panel of judges are helping these competitors. This competition show gives ten bakers the chance to win a grand prize if they can pay attention. As they continue on in the competition, they will be learning skills to vastly improve their baking. No more undercooked, overcooked, or raw cakes!
Captain Fall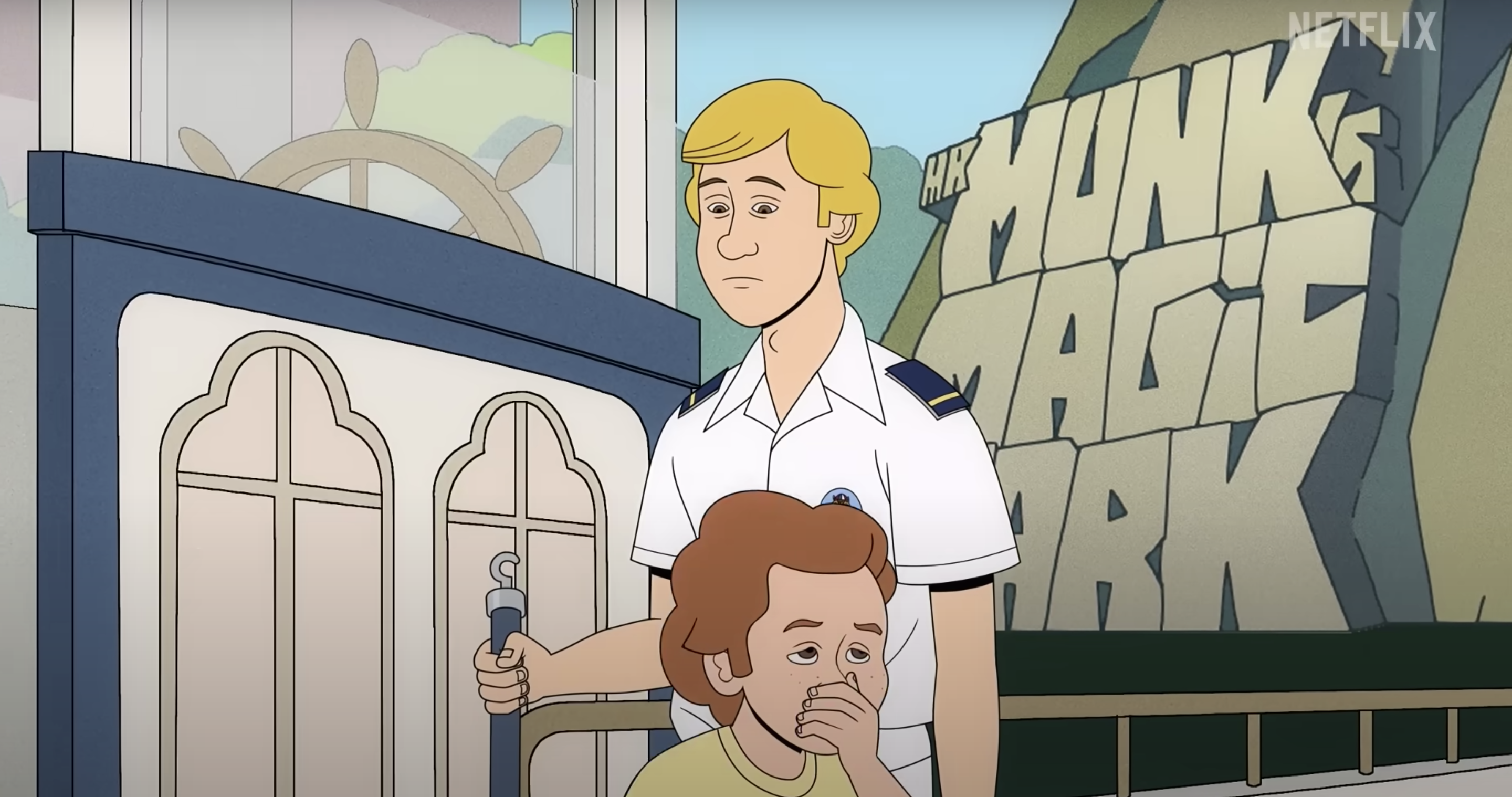 Creator: Jon Iver Helgaker, Jonas Torgersen
Cast: Jason Ritter, Christopher Meloni, Lesley-Ann Brandt, Anthony Carrigan
Genre: Comedy
Rating: TV-MA
Number of Seasons:1
Jonathan Fall (Jason Ritter) wants nothing more than to be a captain in the Navy. Too bad they don't want him. After flunking out of the naval academy he returns home. A package shows up one day with a job offer. Somebody wants him to be the captain of a luxury cruise ship! This has to be too good to be true. In fact, it is. A complex crime organization has decided to rig this job so that nobody would be their scapegoat in case anything goes south. At least it comes with benefits.
Great British Baking Show: The Professionals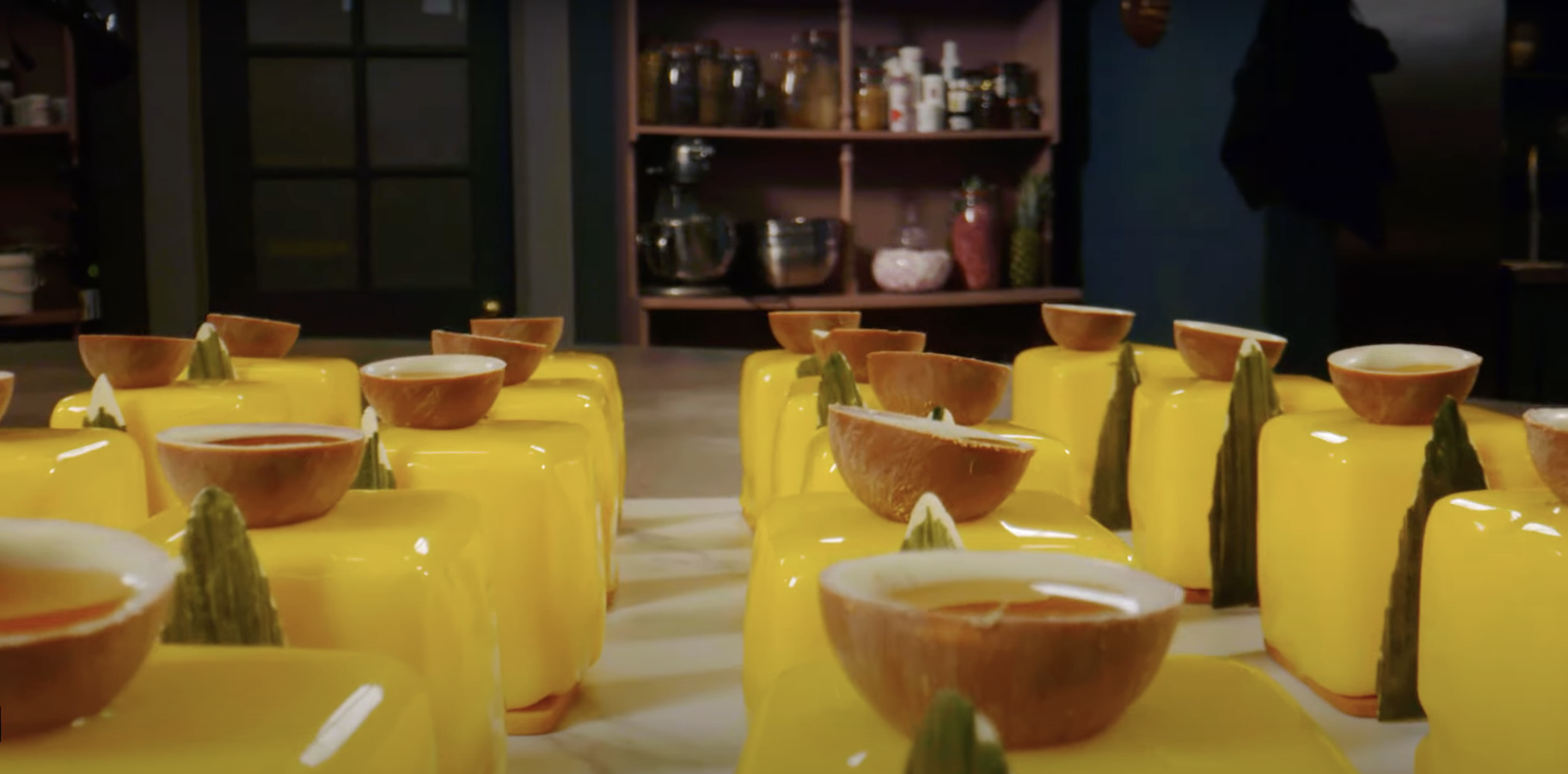 Genre: Reality
Rating: TV-PG
Number of Seasons: 2

This spin-off of The Great British Baking Show isn't for amateurs. Twelve teams of professional English bakers compete to be known worldwide. Expectations from the judges are high in this competition. But even the most skilled of these bakers can't help but be thrown off by the limits of the infamous secret challenges. For the seventh season, former season 8 Great British Bake-Off competitor Liam Charles hosts along with British television star Stacey Solomon. Maybe eat before watching.

Kohrra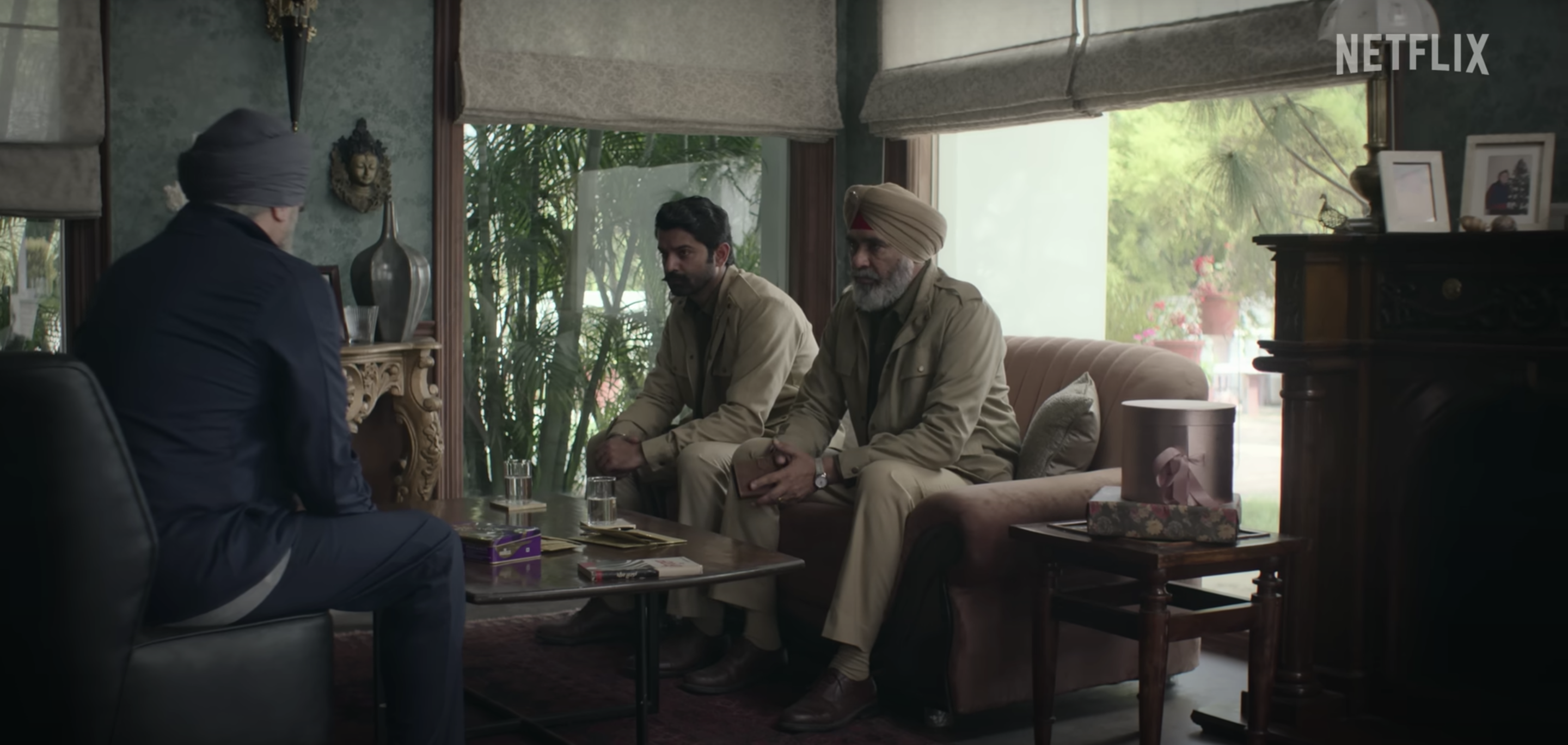 Creator: Gunjit Chopra, Diggi Sisodia, Sudip Sharma
Cast: Suvinder Vicky, Barun Sobti, Manish Chaudhary, Varun Badola
Genre: Thriller, Drama
Rating: TV-MA
Number of Seasons: 1
Paul (Vishal Handa) had come to Punjab to be married. His family had set up the arrangement. Just days before the ceremony, he is found dead in a field. His status as an NRI (non-resident Indian) sets off a media storm. Not only that but his white friend who came with him from the UK has gone missing. The investigators are going to have their hands full as the ties between the two families begin to untangle, threatening to reveal shocking secrets.
Home Makeover: Home Edition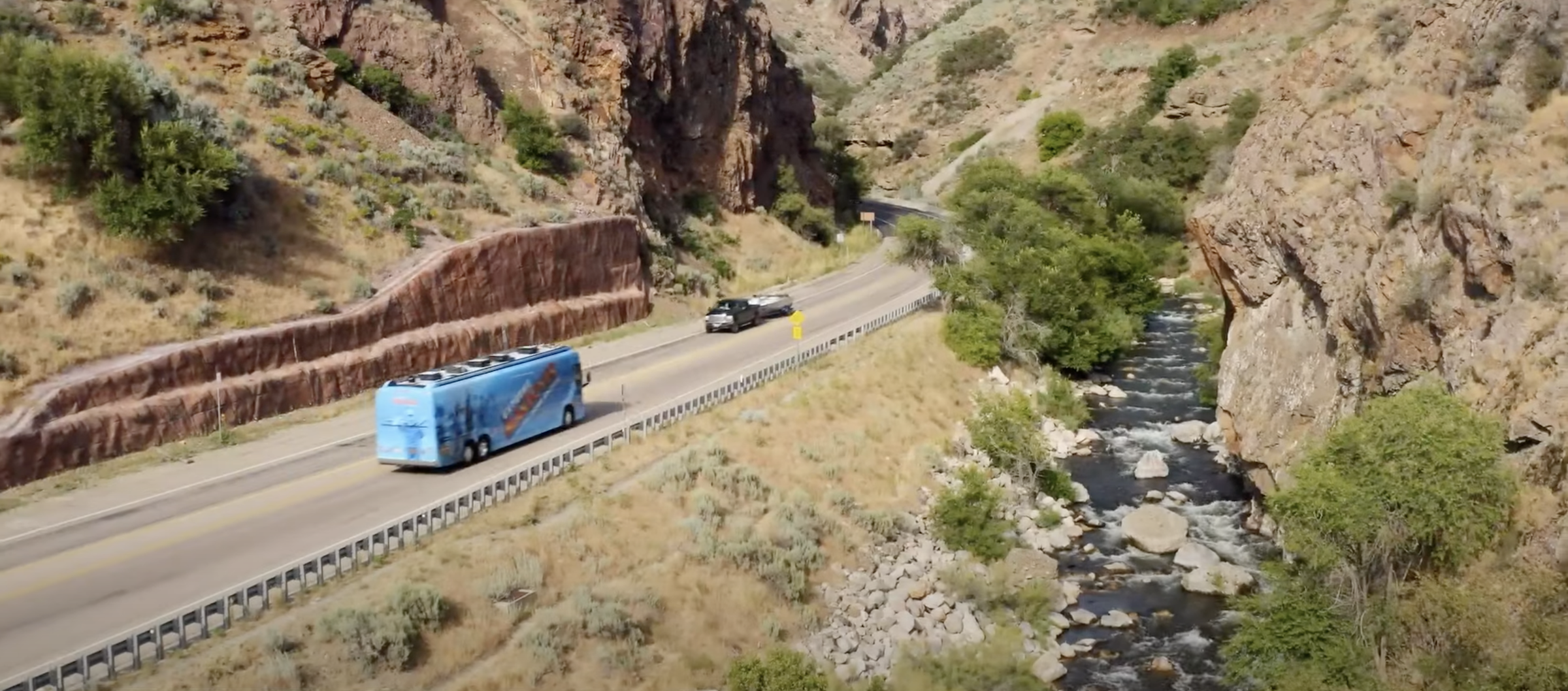 Cast: Ty Pennington
Genre: Reality
Rating: TV-PG
Number of Seasons: 1
Get ready to feel emotions you haven't felt in a while as they move that truck! Ty Pennington and his crew spent years changing the lives of families on this home renovation show. Pennington and his team would take a house and completely transform it over seven days. This was done for families who may have fallen into hard times. Originally a spin-off of a more vapid reality program, Home Edition would eventually become one of the most well-known feel-good reality shows.
Quarterback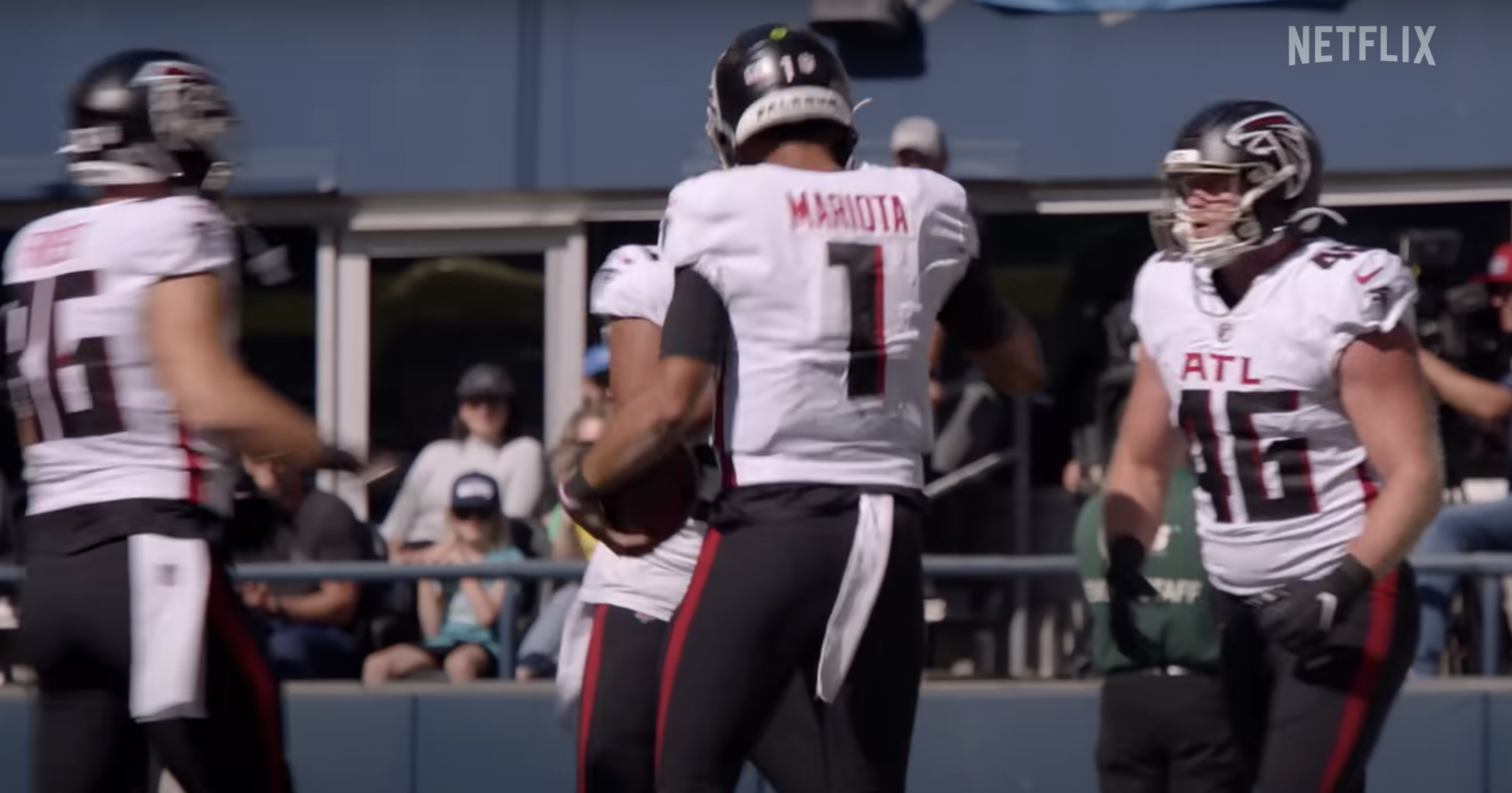 Genre: Documentary

Rating: TV-MA

Number of Seasons: 1
On the football field, the quarterback is essential. They call the plays, lead the offense, and are the heart of the entire team. It's a demanding position. For the 2022 season, camera crews were granted all access to three of the biggest quarterbacks in the NFL: Kirk Cousins, Patrick Mahomes, and Marcus Mariota. Cameras were rolling as they prepared or decompressed following the results of each game. Family and friends also appear, giving insight to how being a quarterback affects their loved ones. The series counts former quarterback and NFL Hall of Famer, Peyton Manning, as an executive producer.  
Survival of the Thickest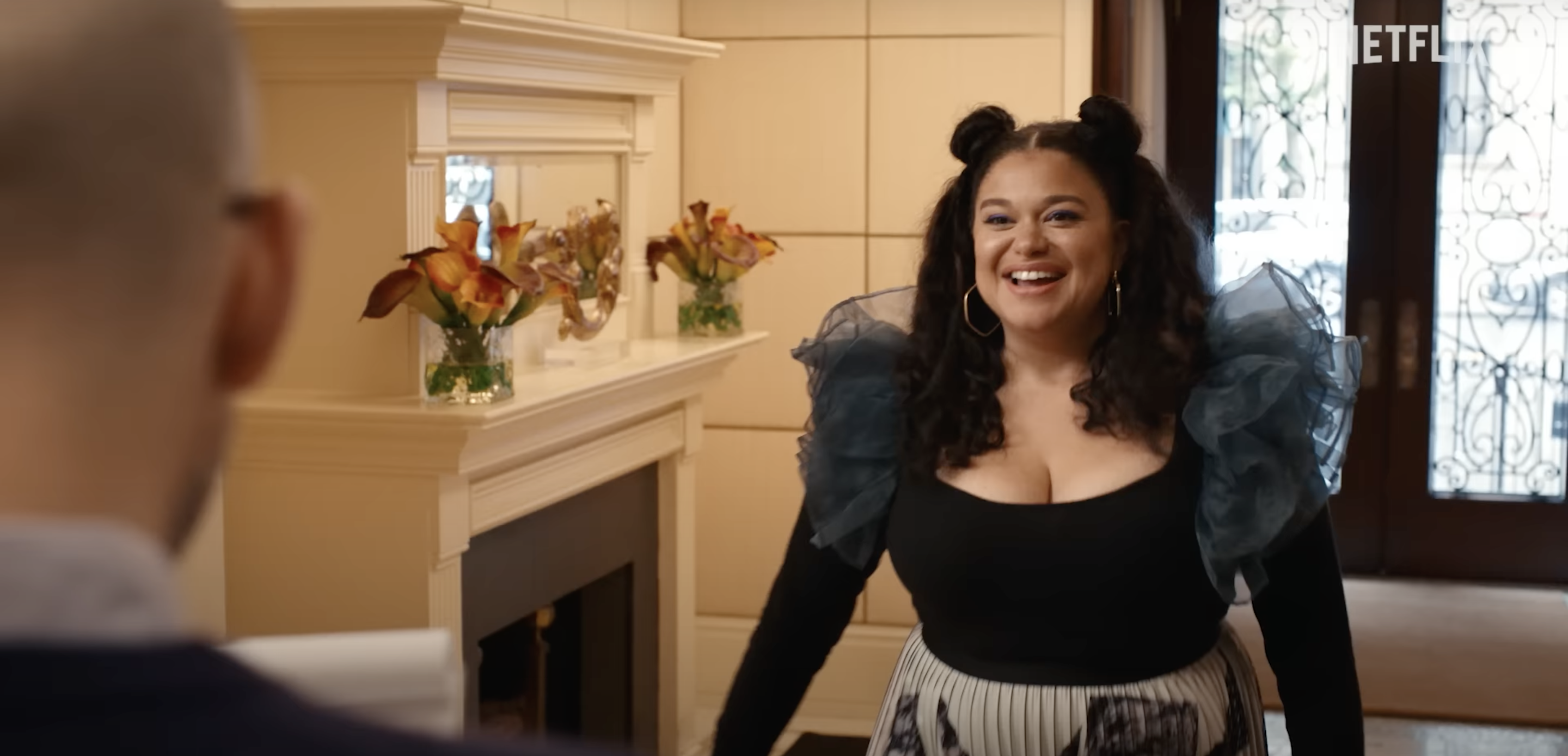 Creator: Michelle Buteau

Cast: Michelle Buteau, Tone Bell, Tasha Smith, Liza Treyger

Genre: Comedy

Rating: TV-MA

Number of Seasons: 1
Mavis Beaumont (Michelle Buteau) has spent the last five years madly in love with her boyfriend. They built a life together. They work together. He helped her feel more confident. When she walks into their apartment and finds him with another woman, she's shattered. From those broken pieces, she's going to find that she doesn't need anybody but herself to feel good. Maybe this was what she needed to finally start that fashion line. Celebrated comedian Michelle Buteau took creative license with her own memoir to create a story about what it takes to finally see yourself for who you really are.  
Insecure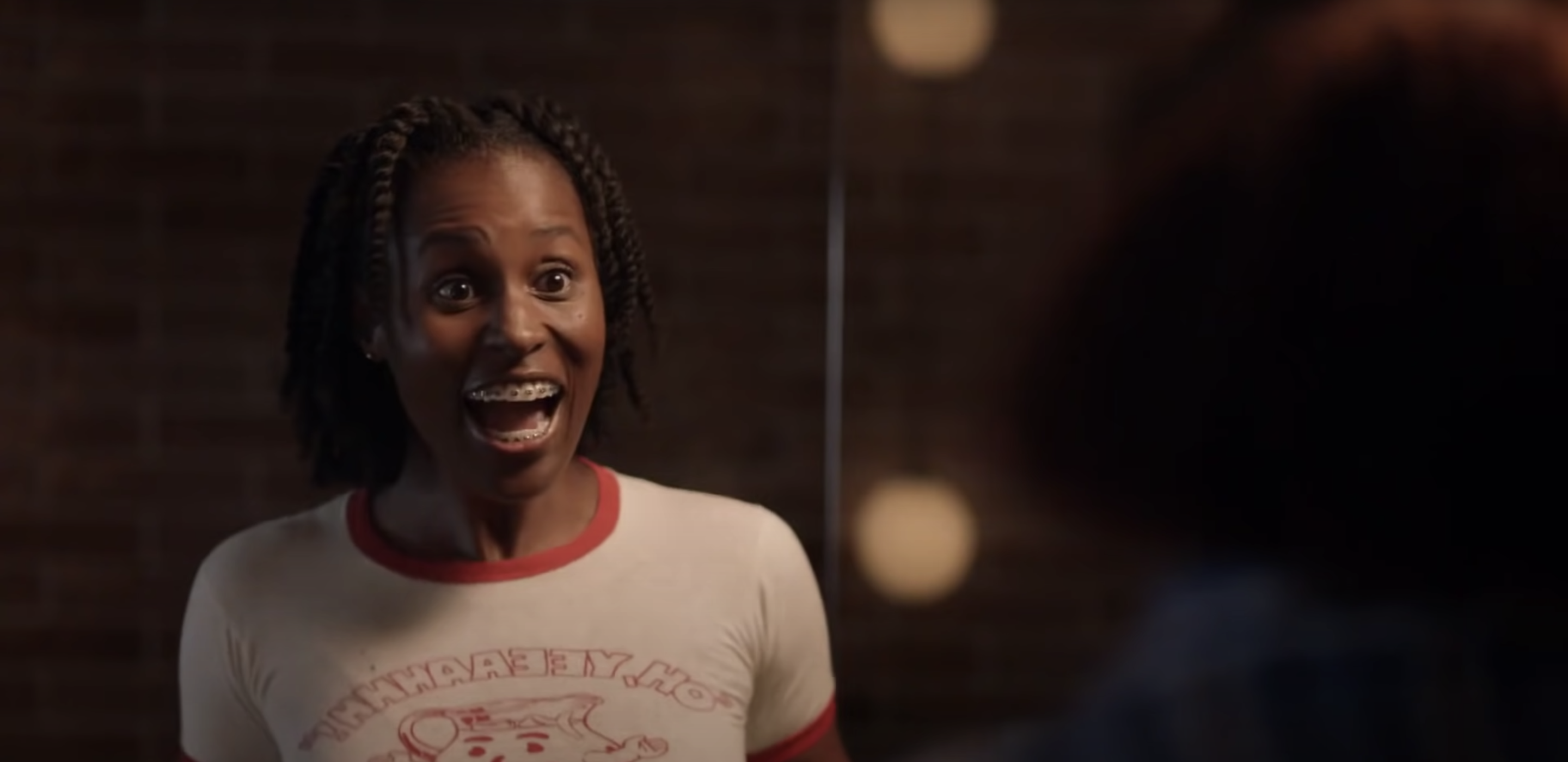 Creator: Issa Rae, Larry Wilmore

Cast: Issa Rae, Yvonne Orji, Jay Ellis, Natasha Rothwell

Genre: Comedy, Drama

Rating: TV-MA

Number of Seasons: 5
Issa (Issa Rae) has just turned 29 and feels stuck. Her relationship isn't going anywhere. She's not sure what she's actually doing with her career. At least she has her best friend Molly (Yvonne Orji) to help her. This series follows Issa and friends as they navigate what it's like to be almost thirty and Black in modern-day America. It gives you the uncomfortable takes and discussions that sometimes just need to be spoken. Rae's critically acclaimed series is the first HBO original to cross streaming platforms in almost ten years. 
My Happy Marriage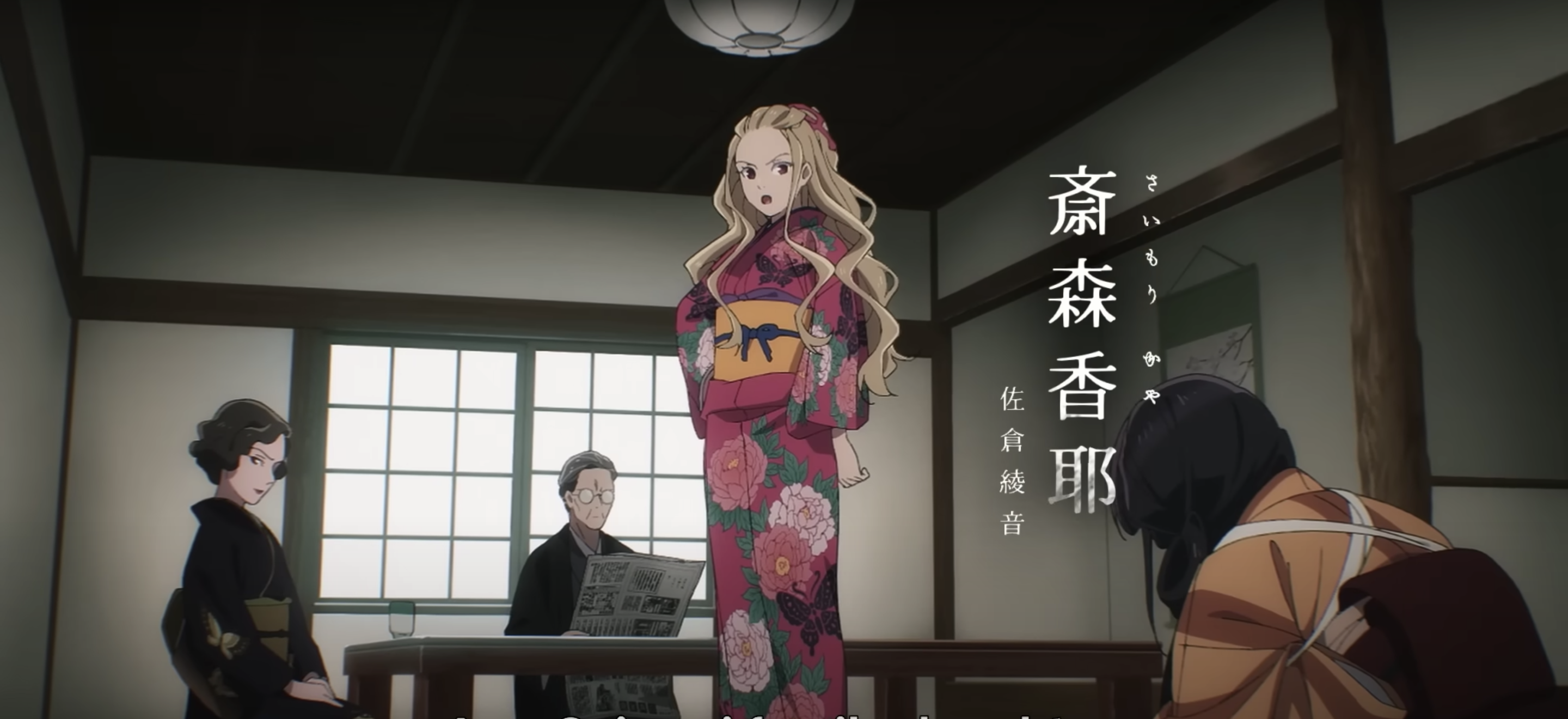 Creator: Takehiro Kubota

Cast: Reino Ueda, Kaita Ishikawa, Ayane Sakura, Koutarou Nishiyama

Genre: Romance, Fantasy

Rating: TV-14

Number of Seasons: 1
Miyo (Reino Ueda) has never felt love from her family. They are a household blessed with supernatural abilities. She has none. Her sister uses this in order to dehumanize her. As an adult, she can finally break free. Then she meets Kiyoka (Kaito Ishikawa), the man she is betrothed to. She is turned off by his controlling demeanor at their first encounter. Having spent the majority of her life in similar circumstances, this is not what she wants. Though she learns this is an act. He seems to be hiding the parts of himself that are wounded too. 
The Witcher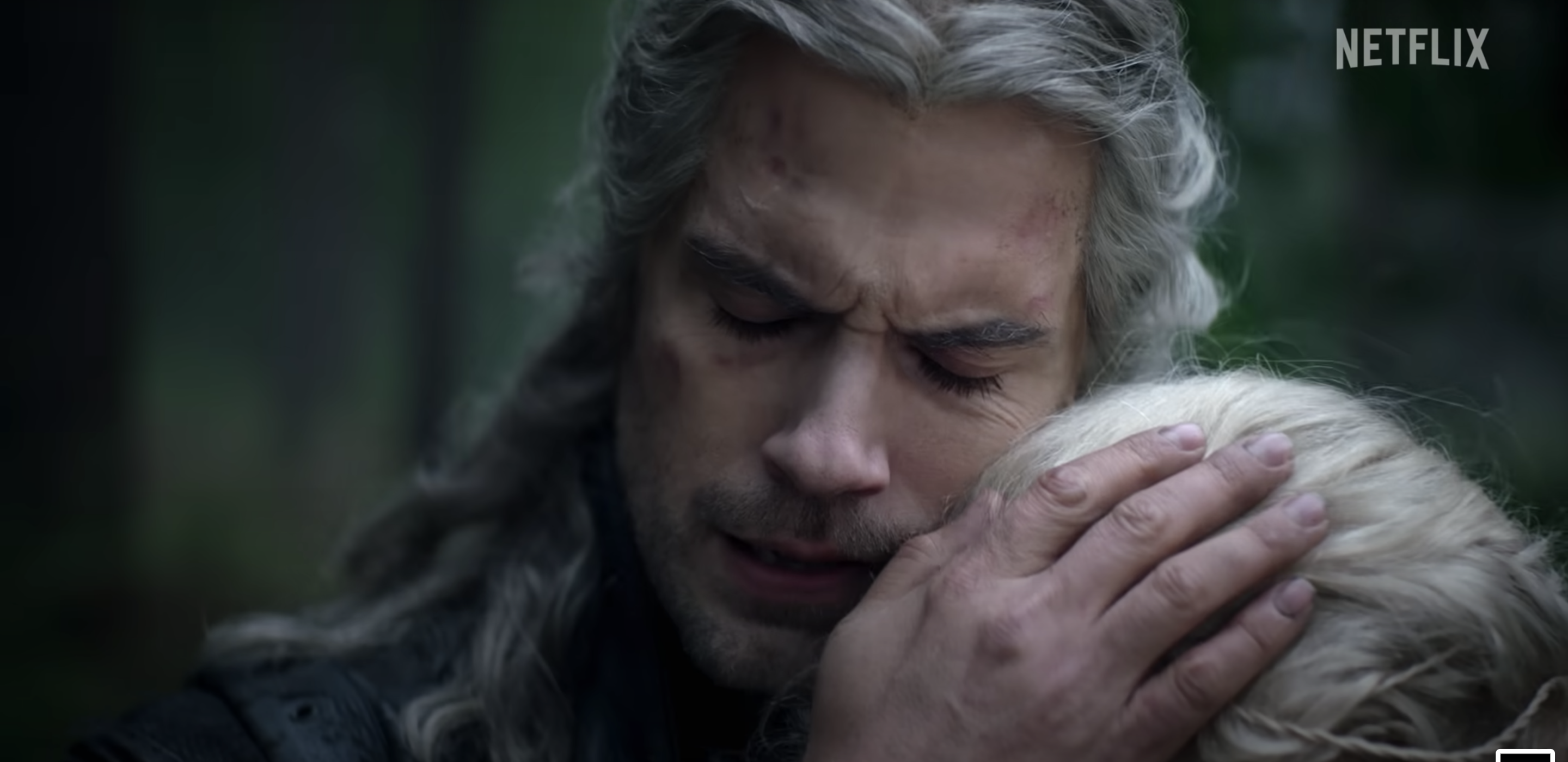 Creator: Lauren Schmidt Hissrich

Cast: Henry Cavill, Anya Chalotra, Freya Allan, Joey Batey

Genre: Fantasy, Drama

Rating: TV-MA

Number of Seasons: 3
Geralt of Rivia (Henry Cavill) travels from town to town for those who need his services. He is a Witcher. That means he is trained in the art of hunting those monsters and creatures that plague the citizens. Along the way, he has become linked to a royal bloodline. Princess Ciri (Freya Allan) carries Elder Blood, the most powerful of all magic. This makes her a target. Geralt is fated to protect the princess at all costs, no matter what danger it puts their party in. The Witcher scratches an itch that has plagued fantasy fans for much too long. 
Delete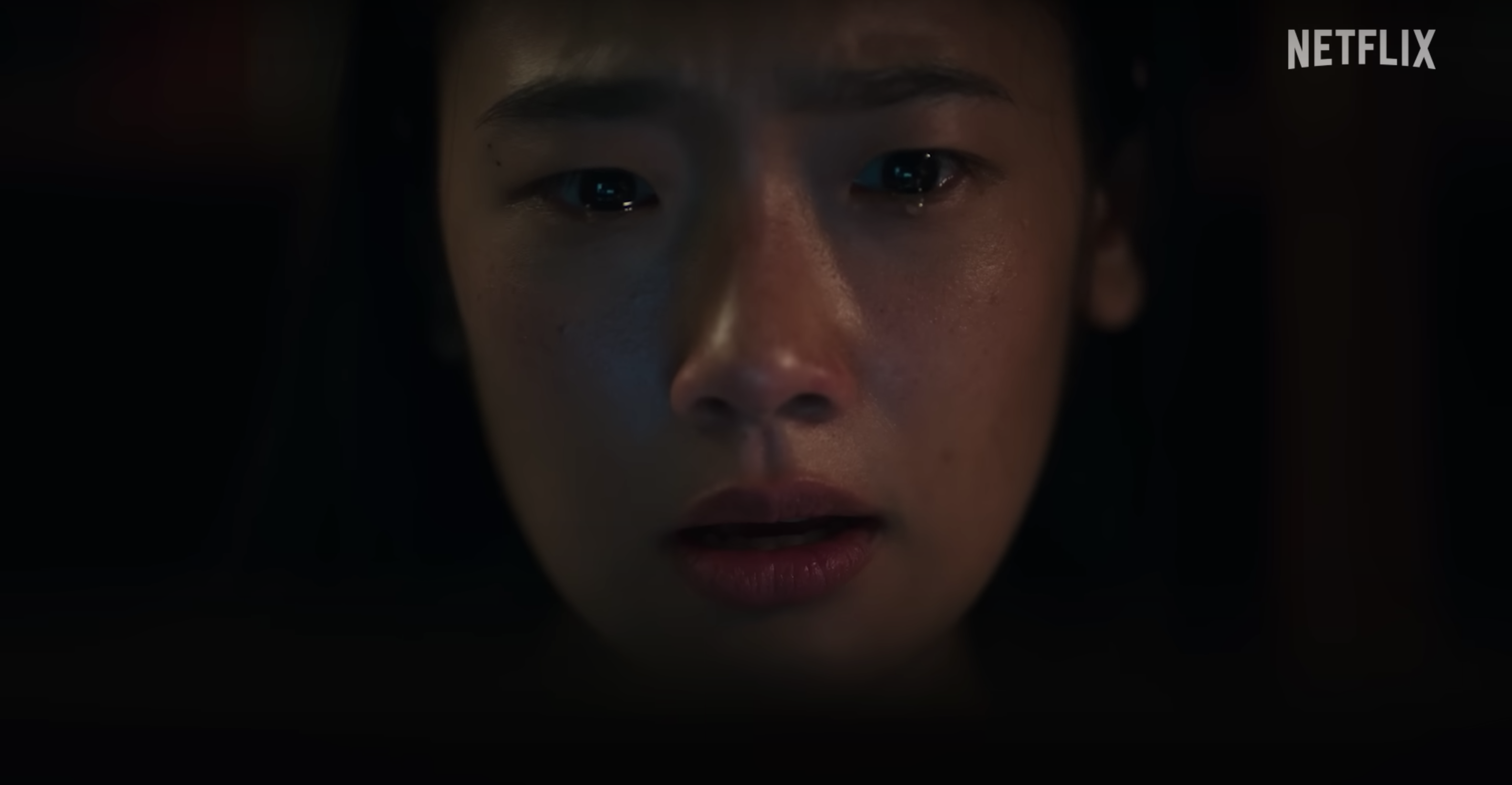 Creator: Parkpoom Wongpoom

Cast: Natara Nopparatayapon, Nat Kitcharit, Sarika Sartsilpsupa, Chutimon Chuengcharoensukying

Genre: Drama, Thriller

Rating: TV-MA

Number of Seasons: 1
You can always delete someone from your life. The pictures, the contacts, the messages, they can all be erased. What if you could do it permanently? That is the question Lilly (Sarika Sartsilpsupa) faces when a mysterious phone ends up in her hands. She finds out the camera inside can delete someone entirely from existence with a snap. Lilly is stuck in an unhappy marriage. She is having an affair with a writer named who also feels trapped in his own partnership. This device may be able to help them escape. But at what cost?
Skull Island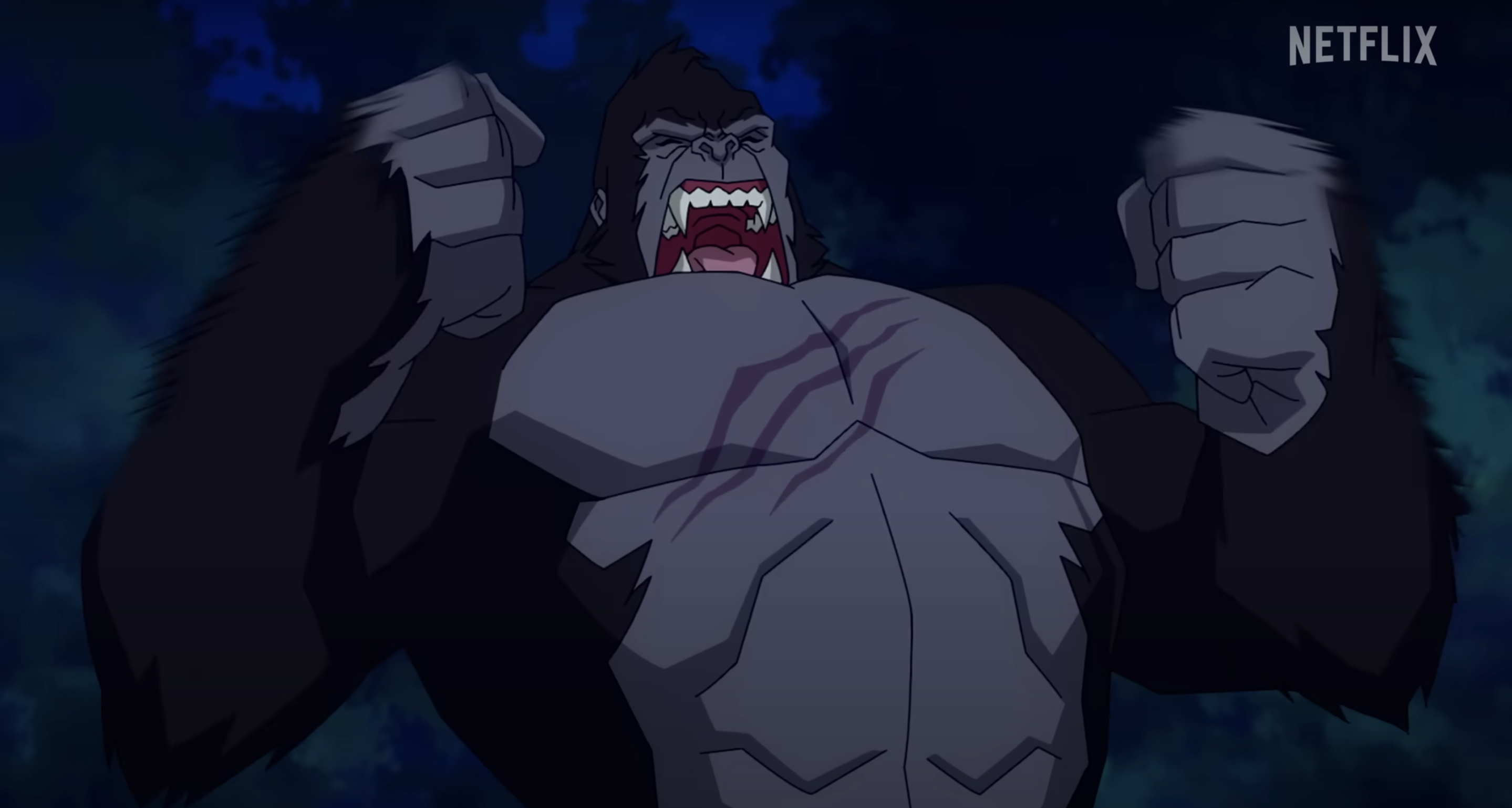 Creator: Brian Duffield

Cast: Darren Barnet, Benjamin Bratt, Nicholas Cantu, Mae Whitman

Genre: Fantasy

Rating: TV-14

Number of Seasons: 1
Charlie and Mike are the sons of explorers who hunt for mythical creatures. Despite their skepticism, the two got roped onto a boat for their dads' latest expedition. A mysterious stranger is rescued and heeds a warning. Someone is after her and they may be coming for them too. There are some secrets that these people don't want to be uncovered by any other humans. As their ship comes under attack by a giant sea creature, the group finds themselves stranded on an island: an island that they thought only existed in legend. This adult animated series takes place within the MonsterVerse universe, which encompasses the recent King Kong and Godzilla films, including 2017's Kong: Skull Island.
Glamorous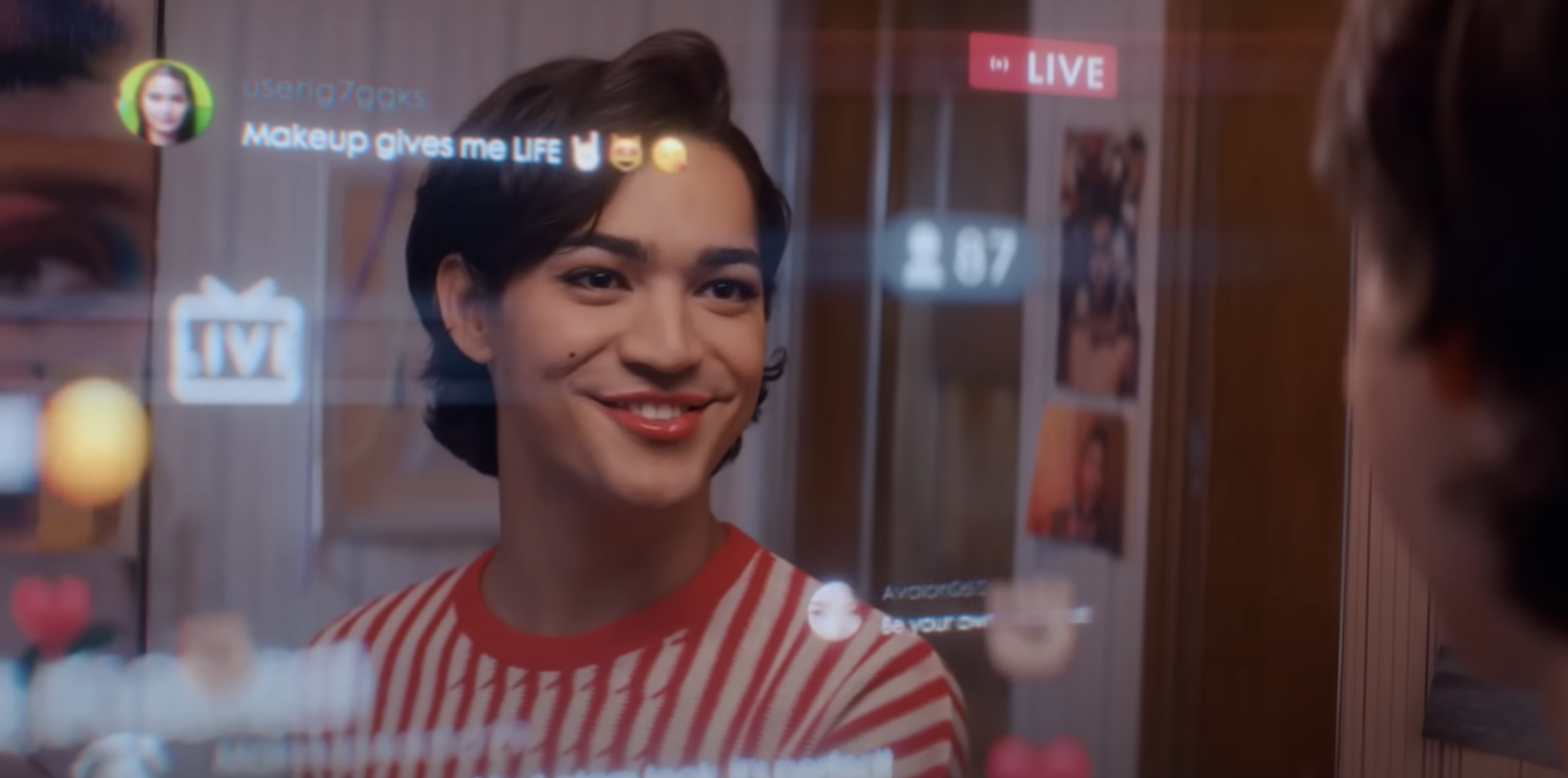 Creator: Jordan Nardino

Cast: Kim Cattrall, Miss Benny, Jade Payton, Zane Phillips

Genre: Comedy, Drama

Rating: TV-14

Number of Seasons: 1
Marco (Miss Benny) spends half his time behind a make-up counter and the rest putting it on for the camera. His love of the products that he shares on his vlog is what keeps him going. An unexpected visit to his counter from a cosmetic queen, Madolyn Addison (Kim Cattrall), offers him a new opportunity. She wants his enthusiasm and offers him a job. There are some at her company who want her out of the game, including her son. They don't appreciate the fresh coat of foundation that Marco seems to be applying to the empire. 
Black Mirror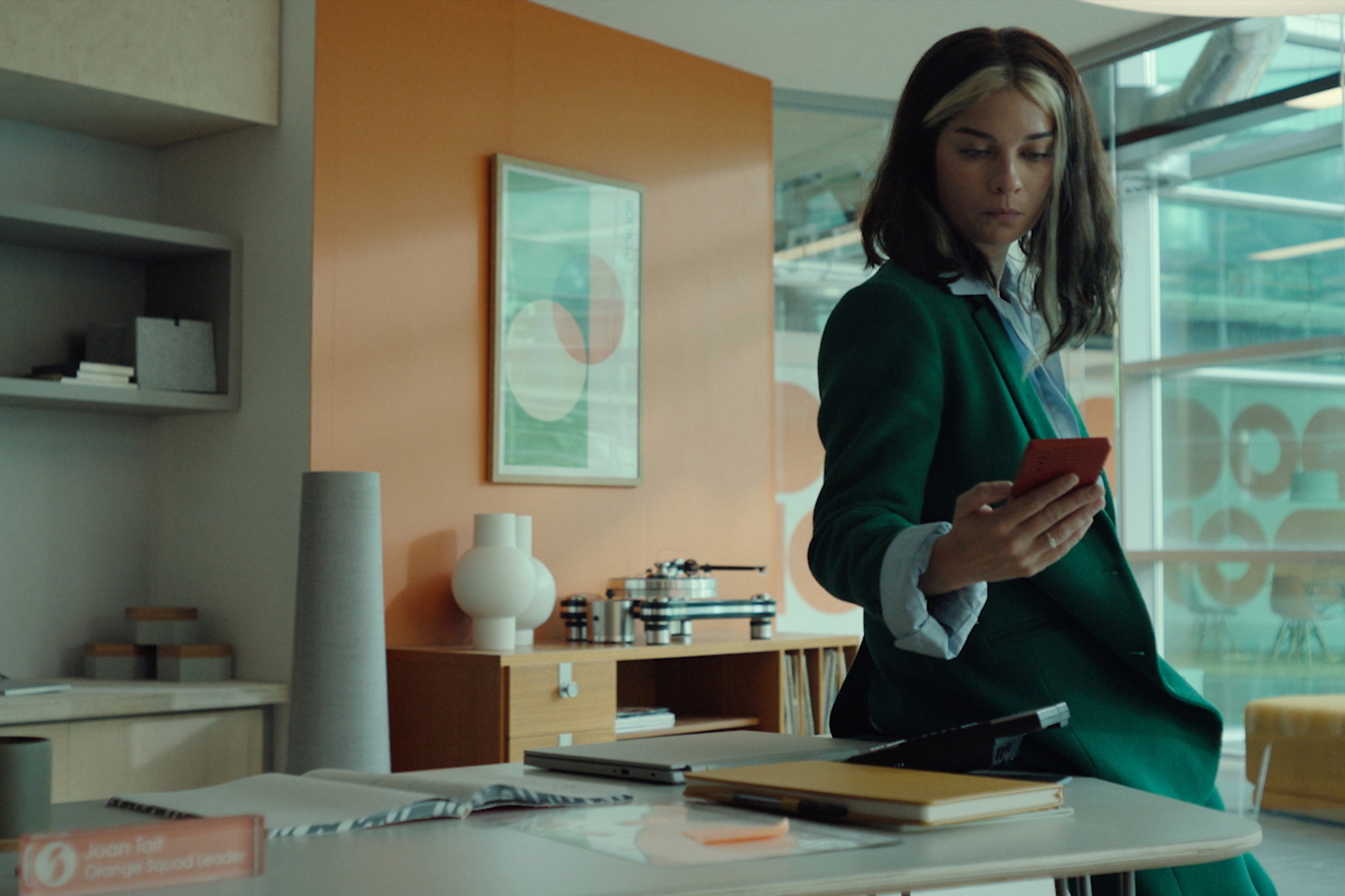 Creator: Charlie Brooker

Cast: Annie Murphy, Salma Hayek Pinault, Aaron Paul, Zazie Beetz

Genre: Drama, Thriller

Rating: TV-MA

Number of Seasons: 6
Science fiction has historically acted as a mirror held up to society to question and critique our ideals. Writer Charlie Brooker looked no further than our reflection in the object in our pockets to explore modern life. In its run, Black Mirror has faced us with ethical dilemmas, seen how far we would go with some deeply flawed protagonists, and even made us cry (San Junipero!). In its latest season, Black Mirror will take us beyond the stars and ask us to consider how we would feel if Salma Hayak Pinault starred in a show about our own personal worst moments. 
Turn of the Tide
Creator: Augusto Fraga

Cast: José Condessa, Helena Caldeira, André Leitão, Rodrigo Tomás

Genre: Drama

Rating: TV-MA

Number of Seasons: 1
Eduardo (José Condessa) and his friends live in an isolated coastal village. All of them dream of getting out. They work hard on a fishing boat for little pay with the intention of saving up and leaving. One day, a ton of cocaine turns up near their boat. Selling the product on the mainland is their ticket out. It's moving fast but what happens when the original owners come looking for their money? Not only that, the recent influx of local drugs has the authorities closing in quickly.
Barracuda Queens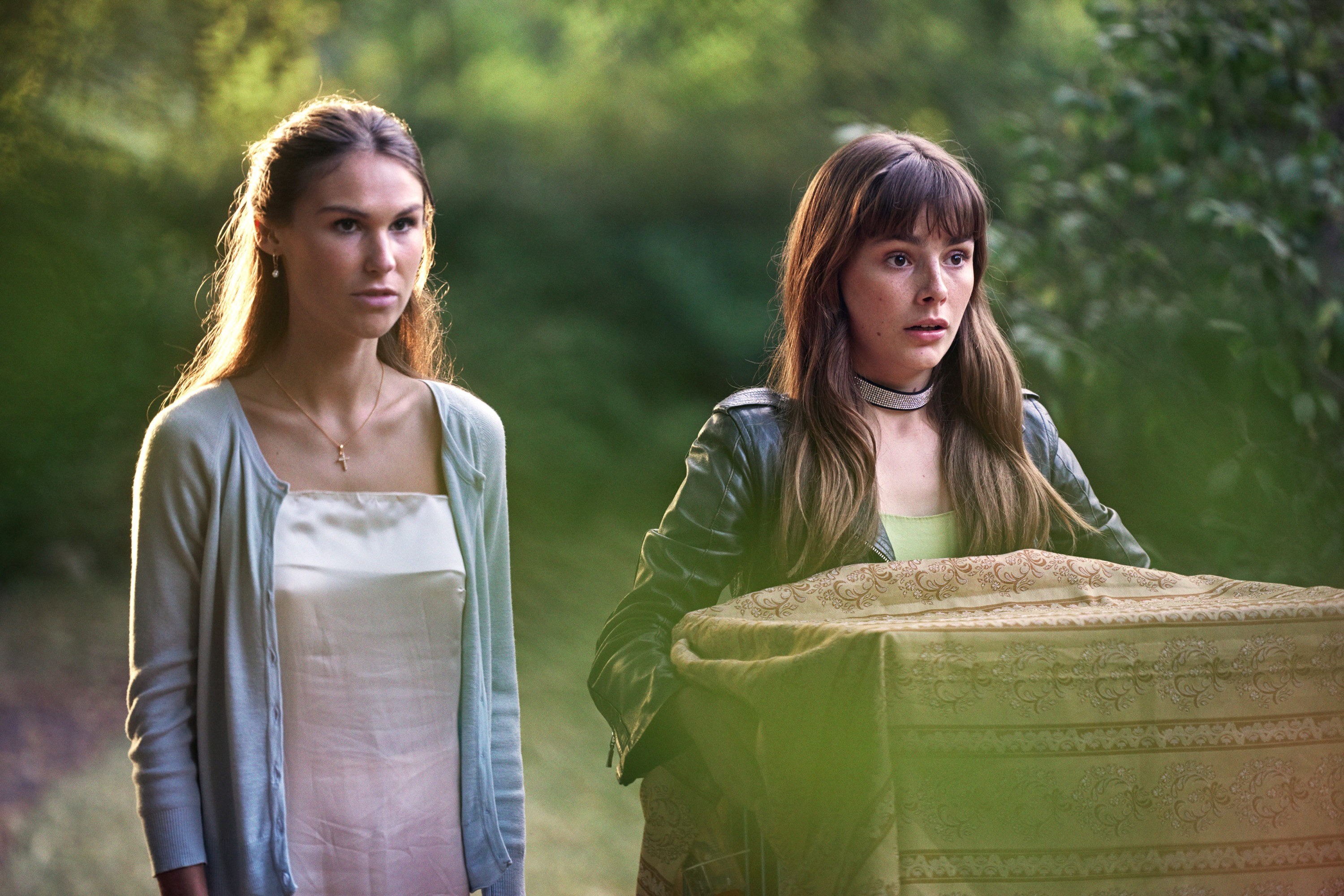 Creator: Camilla Ahlgren

Cast: Alva Bratt, Tindra Monsen, Sandra Zubovic, Sarah Gustafsson

Genre: Crime, Drama

Rating: TV-MA

Number of Seasons: 1
Lollo (Alva Bratt) doesn't have much to worry about. Her family is part of the elite upper class in Stockholm. Eventually, she will be part of that too. She can afford to party when she wants to. At least, most of the time. When she and her friends are stuck with a huge bill for their latest bender, they decide to rob their fellow rich families for the cash. They know it won't be missed. What starts out as easy payback becomes an addiction. The break-ins start attracting the wrong attention. The queens will have to keep their stories straight. Now if only they could stop.
Muted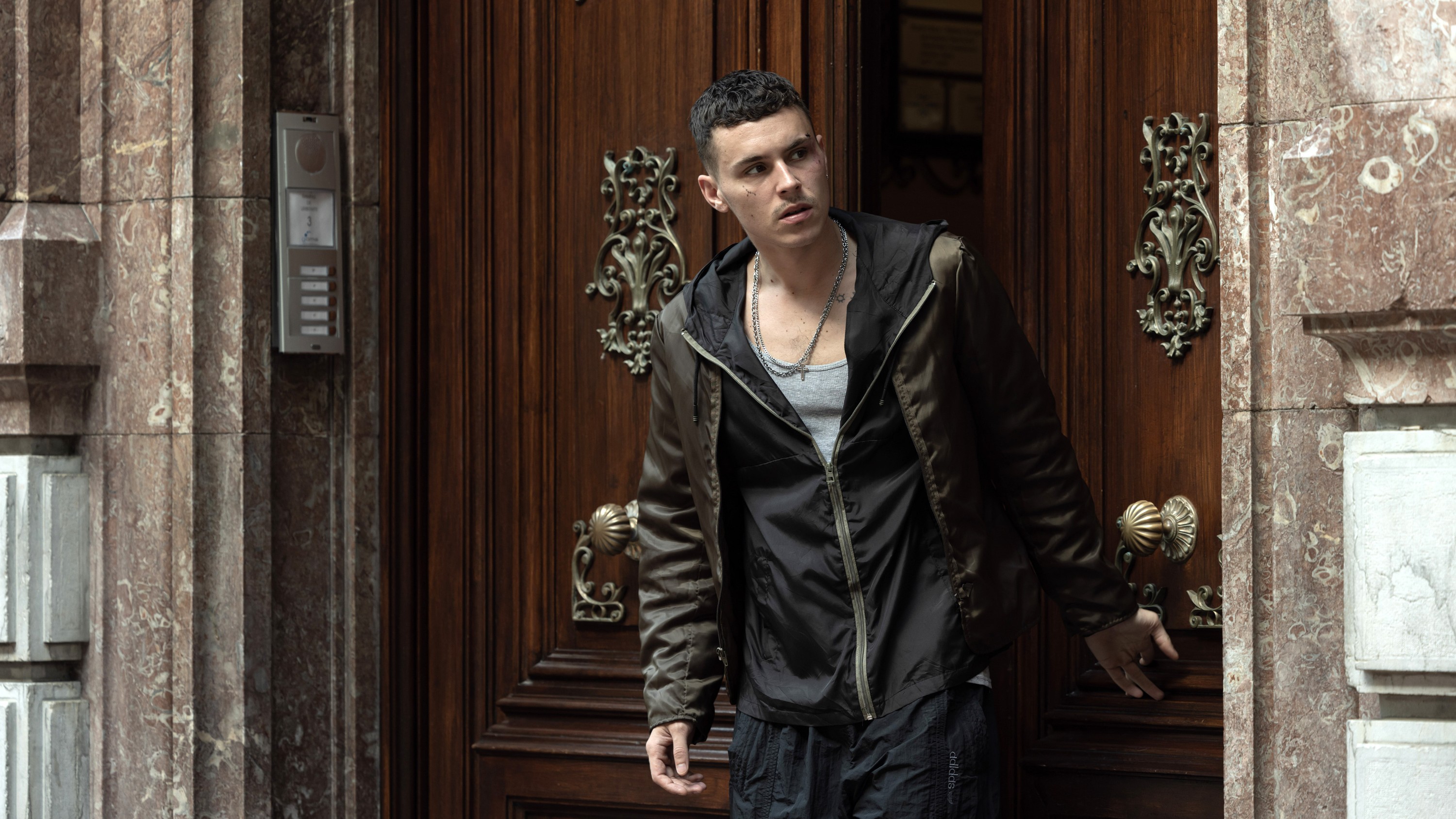 Creator: Aitor Gabilondo

Cast: Arón Piper, Almudena Amor, Cristina Kovani, Aitor Luna

Genre: Thriller

Rating: TV-MA

Number of Seasons: 1
Sergio (Arón Piper) was arrested six years ago for the murder of both of his parents. He has served six years of his sentence. A new program will allow him to return home, to the scene of the crime, as long as he submits to 24-hour monitoring. His silence is taken as an agreement. He hasn't actually said anything since the night his mom and dad were killed. The psychiatrist assigned to his case begins to suspect there is something more to this mystery. Maybe Sergio has been innocent this whole time.
Selling Sunset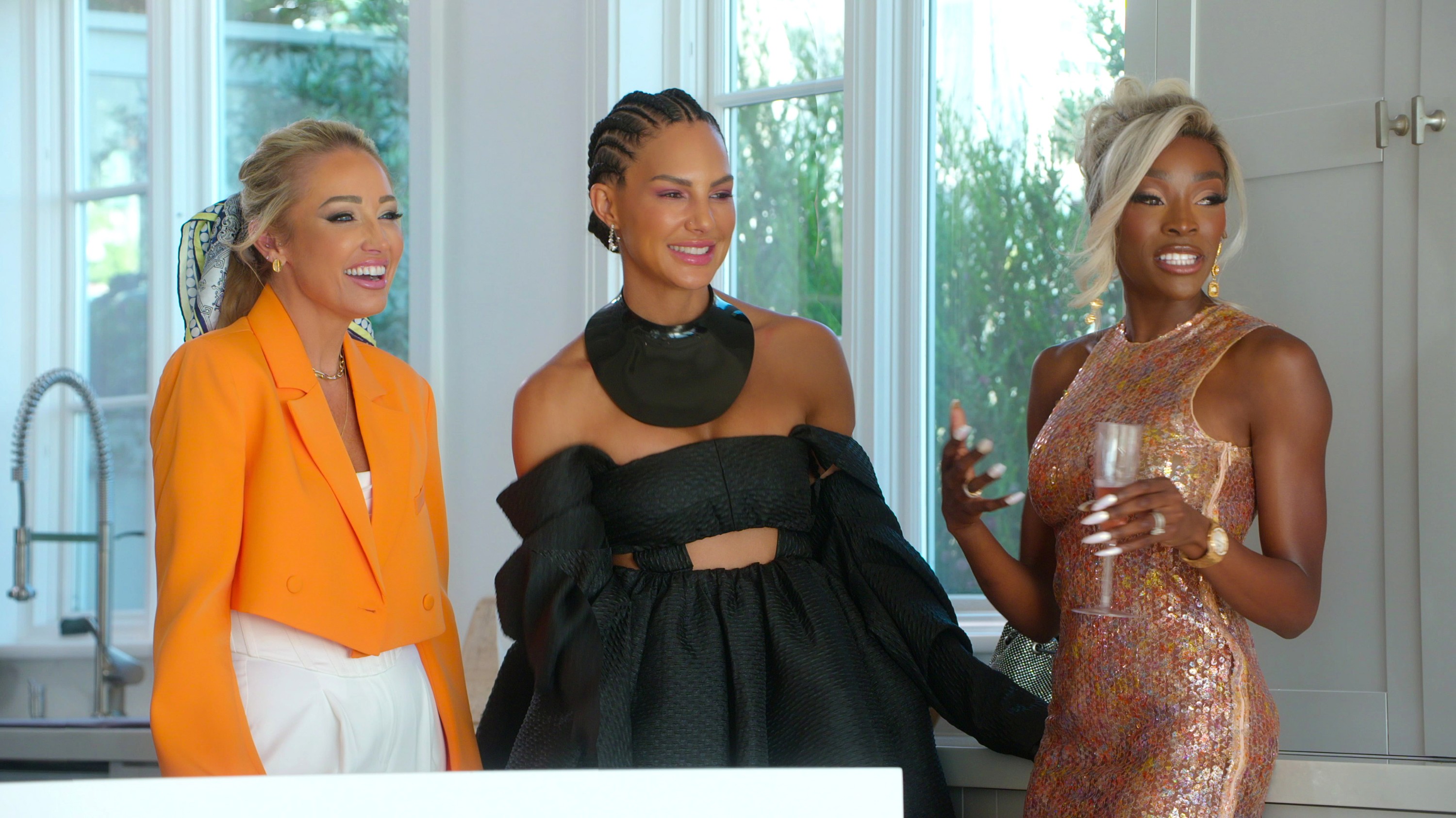 Genre: Reality

Rating: TV-MA

Number of Seasons: 6
The Oppenheim Group is one of the most well-known real estate firms in Los Angeles. The founders, twins Jason and Bret, have made a name for themselves buying and selling all over the Sunset Strip. Their secret may be the all-female broker team that works for them. This series takes a behind-the-scenes look at what it takes to run and operate the prestigious group as well as the lives of these agents. From getting the properties ready to the high stakes of bringing on a new member to the team, a lot of work goes on before they can sell.
Mulligan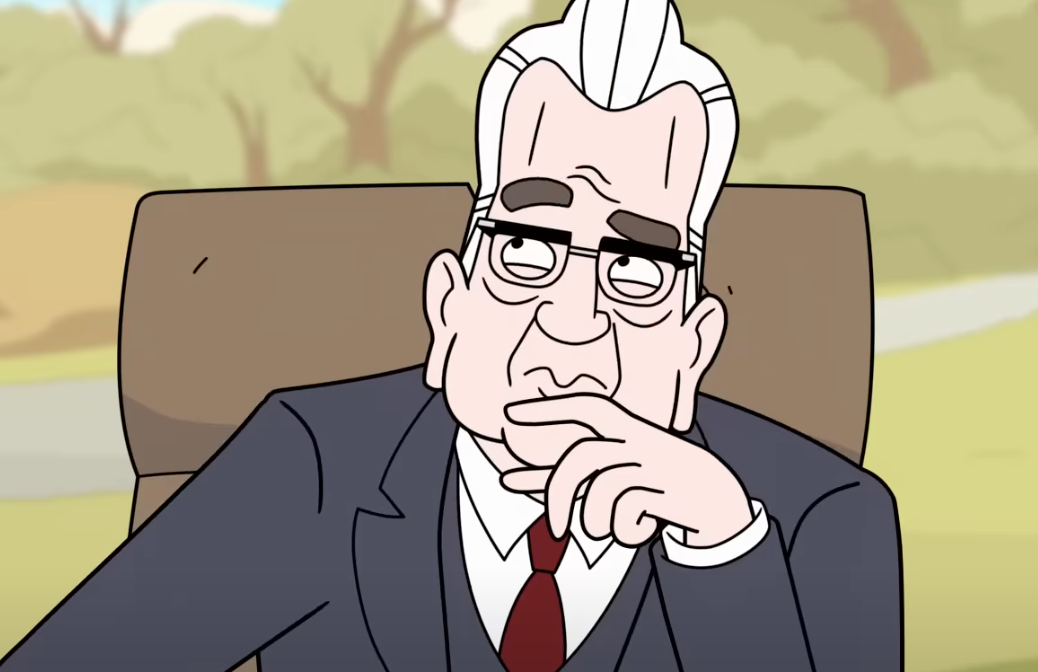 Creator: Robert Carlock, Sam Means

Cast: Nat Faxon, Dana Carvey, Tina Fey, Sam Richardson

Genre: Animation, Comedy

Rating: TV-14

Number of Seasons: 1
Robert Carlock and Sam Means, two of the minds behind Unbreakable Kimmy Schmidt, bring this sci-fi animated comedy to Netflix. An alien invasion has destroyed the majority of Earth. A hero steps up to take charge. At least he seemed like a hero. Matty Mulligan (Nat Faxon) is more concerned with looking like an action star than dealing with real problems. If he's going to help save Earth, he is going to need some serious help. Chrissy Teigen, Dana Carvey, and frequent collaborator Tina Fey lend their voices to some of the president's new cabinet.
Queer Eye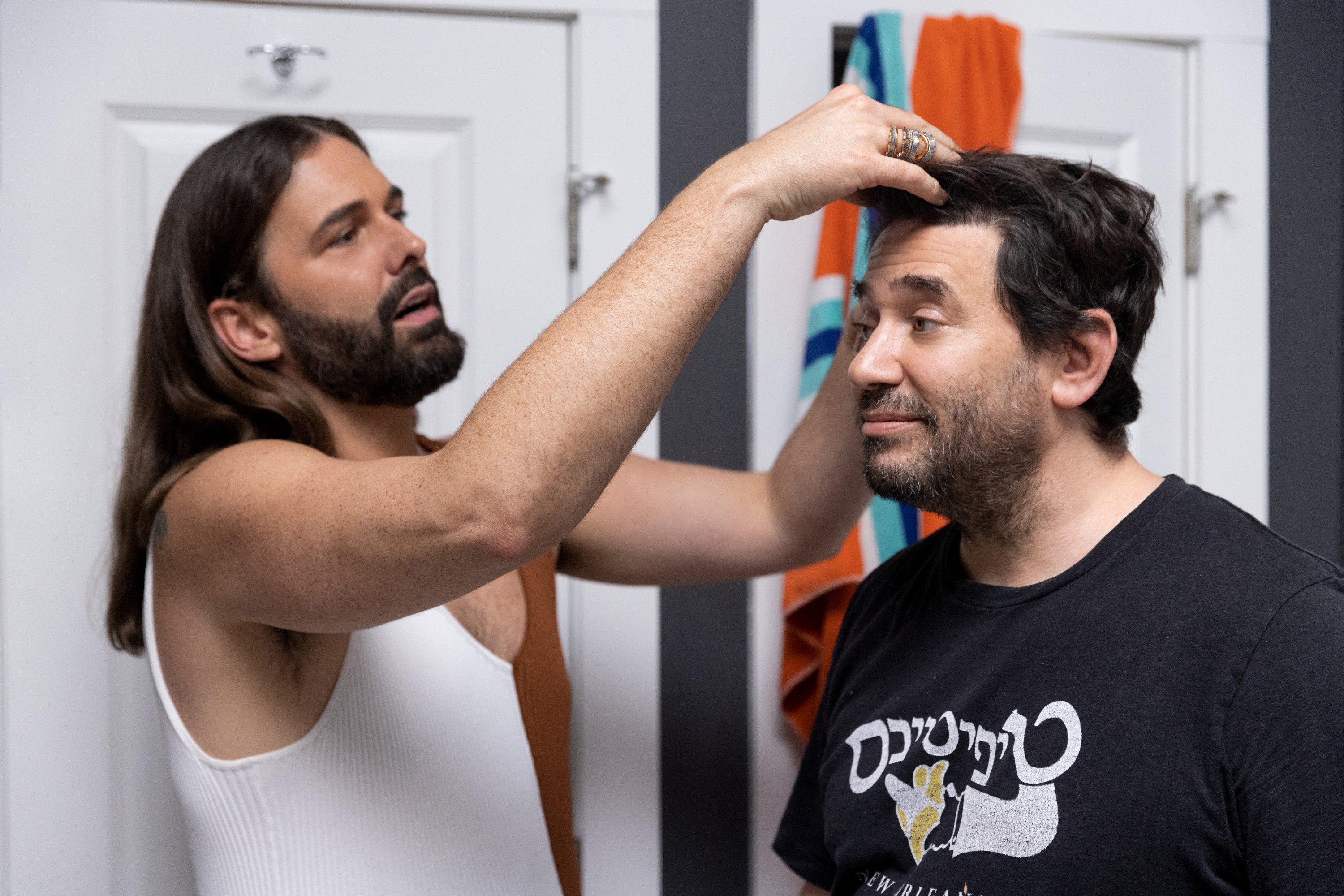 Creator: David Collins

Cast: Bobby Berk, Karama Brown, Tan France, Antoni Porowski, Jonathan Van Ness

Genre: Reality

Rating: TV-14

Number of Seasons: 7
Our Fab Five travel across the United States (and sometimes the world) to advise those chosen on how to live their best lives. The lifestyle experts guide a chosen "hero" to become the person they were meant to be. The catch here is that the five teachers happen to be queer. Their specialties include clothing, grooming tips, cooking expertise, housing maintenance, and cultural guidance.
Documentary Now!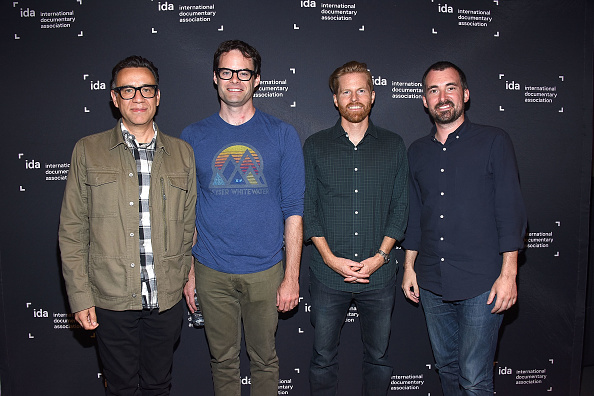 Creator: Fred Armisen, Bill Hader, Seth Meyers

Cast: Fred Armisen Bill Hader, Helen Mirren,

Genre: Comedy

Rating: TV-MA

Number of Seasons: 4
Documentaries try to capture some form of reality. These non-fiction films offer a glimpse at those lives or stories different from our own. This is what makes them so interesting. Now on its 50th season, Documentary Now! looks back at some of the films that defined the genre. At least, that's the premise. This show from the mind of Fred Armisen, Bill Hader, Seth Myers, and Rhys Thomas lovingly parodies the most popular documentary films of all time. From the women living in the decaying house located on "Sandy Passage" to the underground cult musical "Co-Op", Documentary Now! covers almost 100 years of "realism" on film.
Ultraman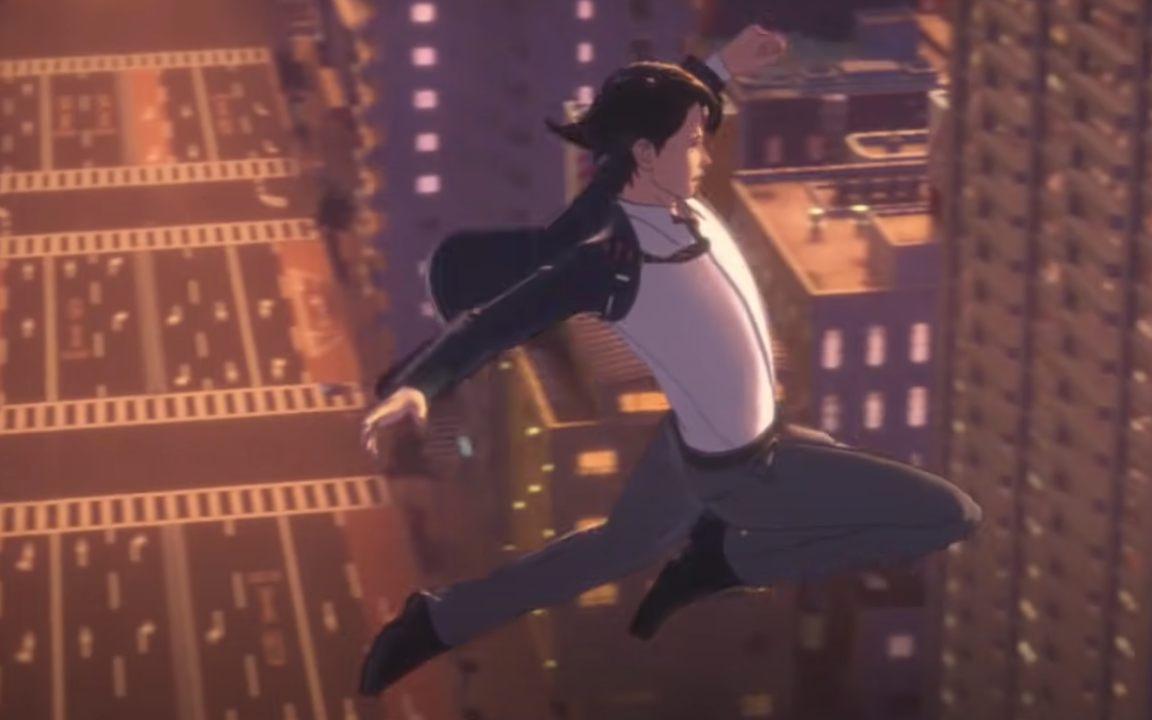 Creator: Eiichi Shimizu, Tomohiro Shimoguchi, Eiji Tsuburaya

Cast: Ryohei Kiumra, Takuya Eguchi, Megumi Han, Hideyuki Tanaka

Genre: Anime

Rating: TV-14

Number of Seasons: 3
Years ago, Ultraman protected the world from a bevy of alien invaders. With the mission complete, Shin Hayata lost his powers and returned to a normal life. Those genes have been unknowingly passed down to his son, Shinjiro. The estranged family has never acknowledged their patriarch's alter-ego. He barely even remembers it. As he grows into a young man, Shinjiro becomes unable to control this sudden surge of new powers. Whether he likes it or not, he has inherited the mantle of Ultraman. The world now depends on him.
The Smurfs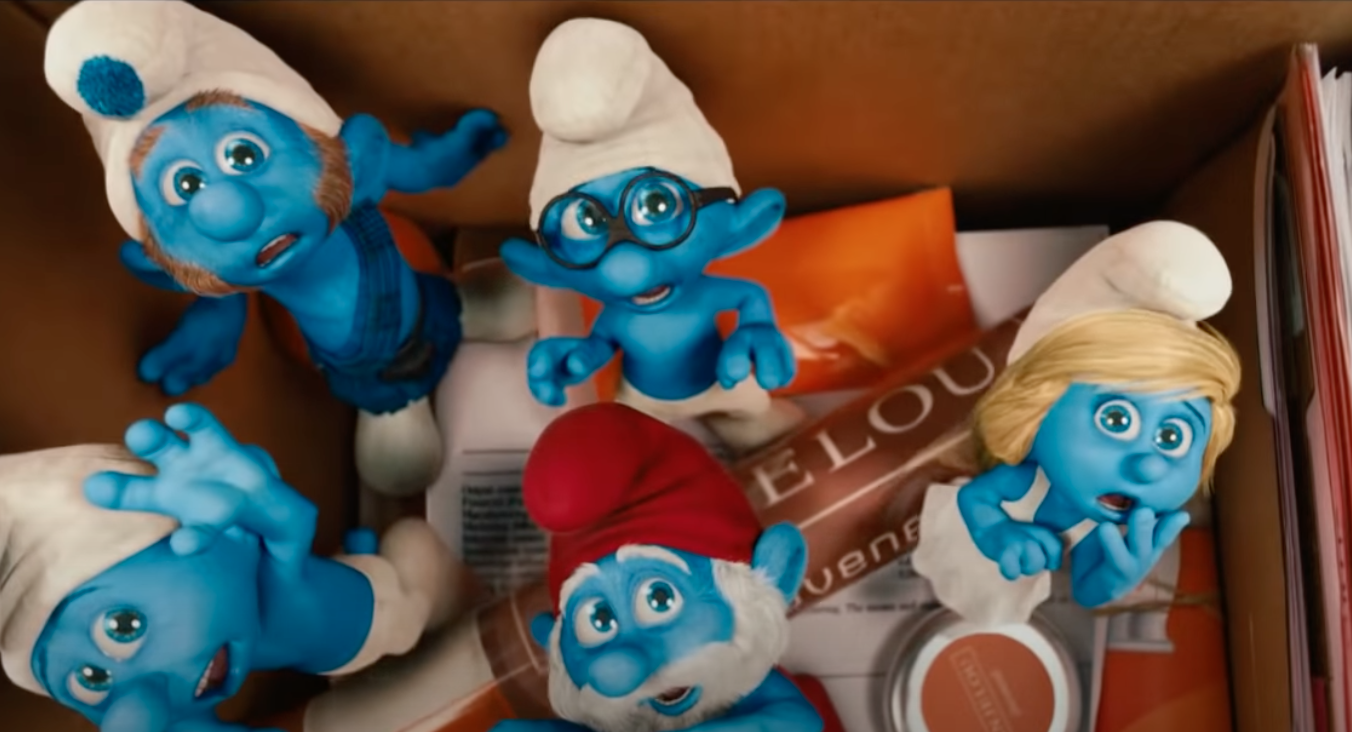 Creator: Peyo

Cast: Davis Freeman, Bérangère McNeese, Youssef El Kaoukibi, Vincent Broes

Genre: Comedy

Rating: TV-Y

Number of Seasons: 1
In the 1980s, Western markets acquired the license for a popular Belgian comic series created by the artist Peyo. It follows the adventures of small creatures, named the Smurfs, living in a tiny forest village. Though they look alike, each is named and defined by their attribute. This includes the smart one (Brainy), the lone female (Smurfette), and the leader of the group (Papa), to name a few. This animated series continues their adventures as they get caught up in mishaps, adventures in the forest, and fight off the evil wizard Gargamel.
Vinland Saga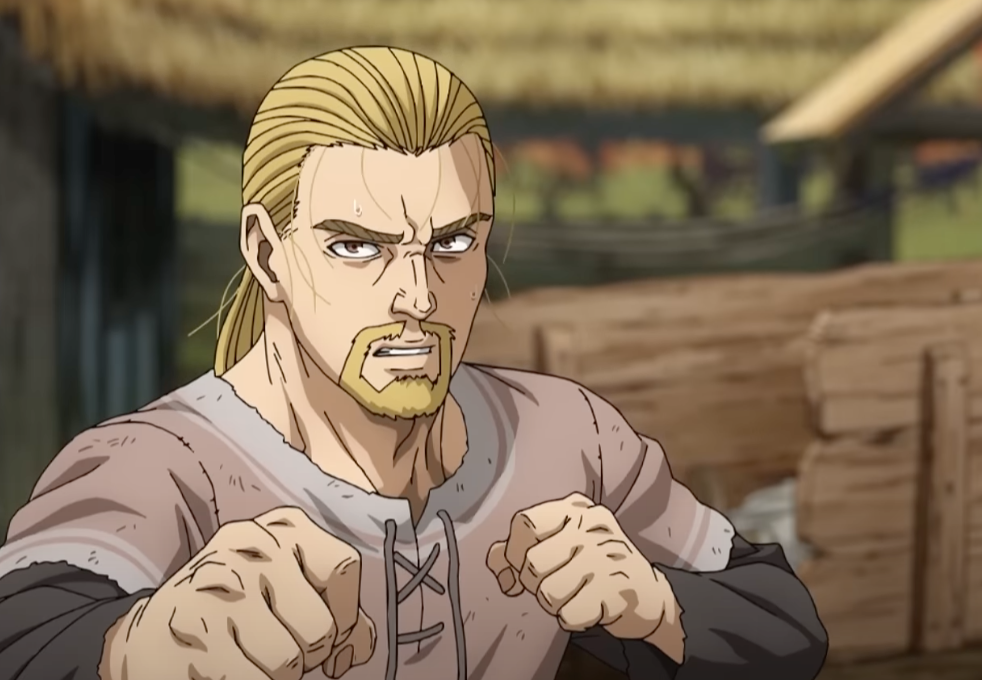 Creator: Shuhei Yabuta

Cast: Shizuka Ishigami, Yuto Uemura, Kenichiro Matsuda, Naoya Uchida

Genre: Drama, Anime

Rating: TV-MA

Number of Seasons: 2
At the start of the 11th Century, a war rages between Denmark and England for control. In these battles, there are many casualties. Thorfinn knows who killed his father during these clashes. He's out for revenge, even if it means playing the long game and serving under that man to gain his trust. Despite the wrong he must commit to appease, Thorfinn hopes that one day he can make it to the peaceful land of Vinland. This series takes inspiration from several historical events and figures, including Icelandic explorer Thorfinn Karlsefni, to tell an epic story.
Mighty Morphin Power Rangers: Once & Always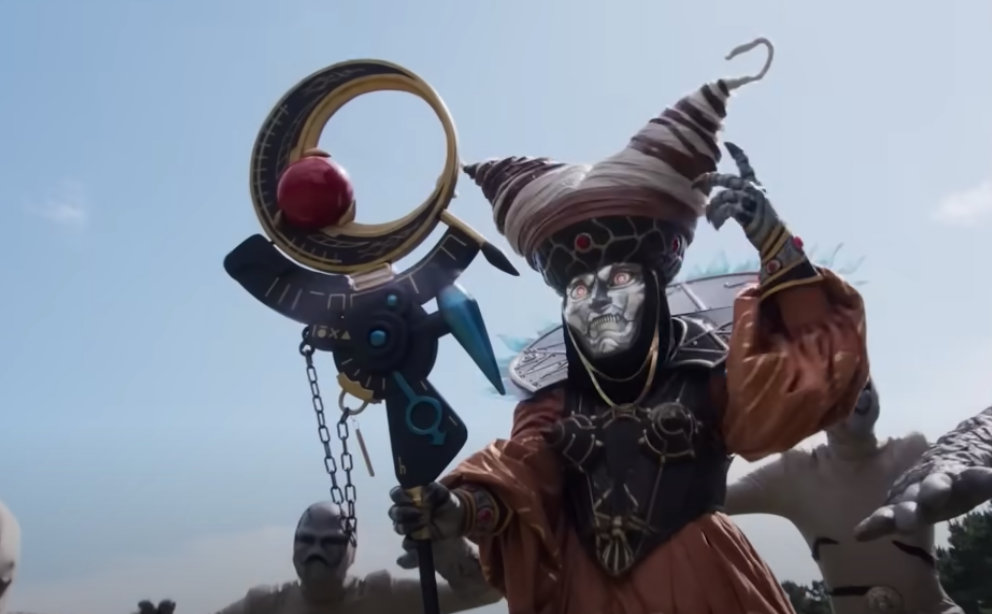 Director: Charlie Haskell

Cast: David Yost, Walter Emanuel Jones, Catherine Sutherland, Steve Cardenas

Genre: Action

Rating: TV-Y7

Runtime: 55m
Somehow, Rita Repulsa has returned. Thirty years after the Power Rangers thought they had finally defeated her, she has come back in a robotic body to finish them off. After a fight with the team, she hit them hard. The Yellow Ranger, Trini, is killed protecting Billy (David Yost), the Blue Ranger. Along with Trini's daughter, Minh (Charlie Kersh), Billy, and the Black Ranger, Zach (Walter Emanuel Jones), decide to take Rita once and for all to decide the fate of the Rangers and the universe. They may not have been able to bring everyone back but seeing Jones and Yost fight together again is a treat. This special is a heartfelt tribute to the fictional Rangers, the fans, and the cast, including those who are no longer with us (Thuy Trang and Jason David Frank).
Workin' Moms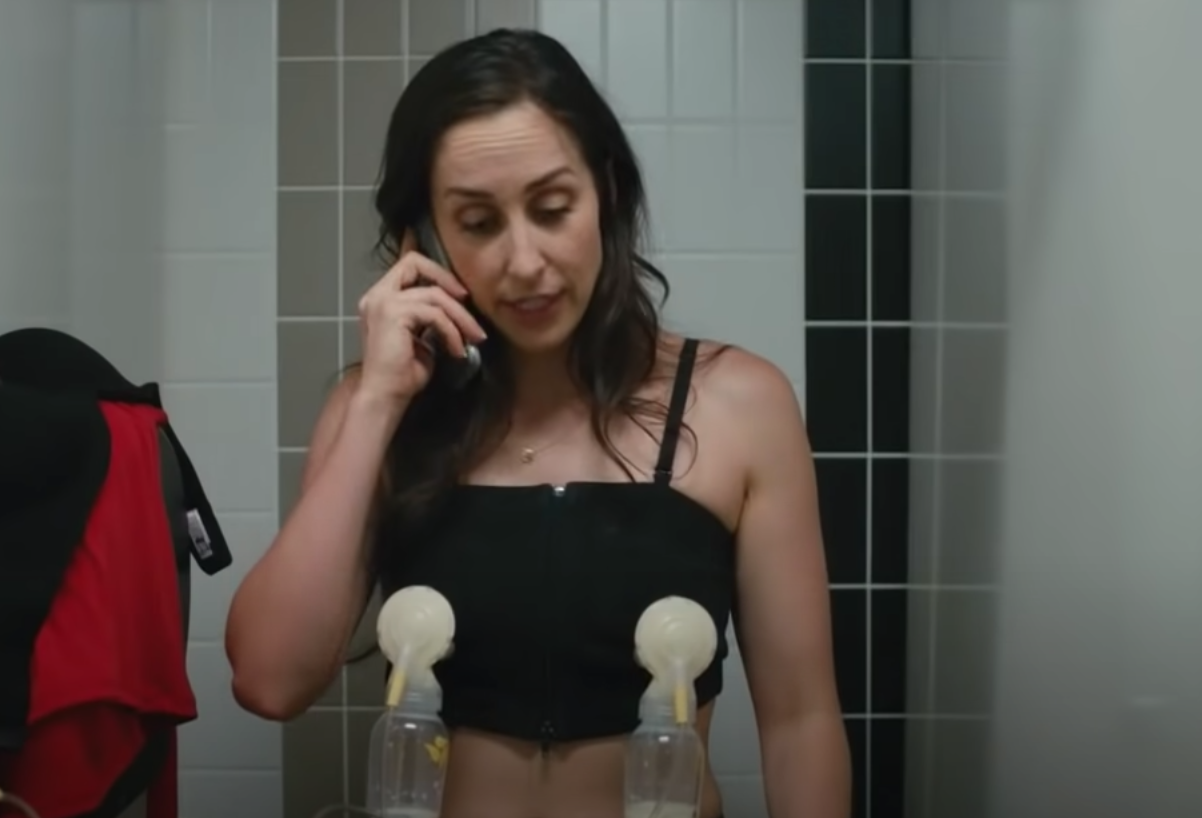 Creator: Catherine Reitman

Cast: Catherine Reitman, Dani Kind, Juno Rinaldi, Jessalyn Wanlim

Genre: Comedy

Rating: TV-MA

Number of Seasons: 7
A group of friends are all at different stages of heading back to work after their own maternity leaves. Some of them can't wait to get back in the office. Others are beginning to question if they ever want to go back in the first place. Despite a workplace culture that demands far more of parents, especially mothers, they are determined to make it work for them. They have their family, and they have one another. This Canadian sitcom delves into the relationships that are lifelines for working parents. 
The Diplomat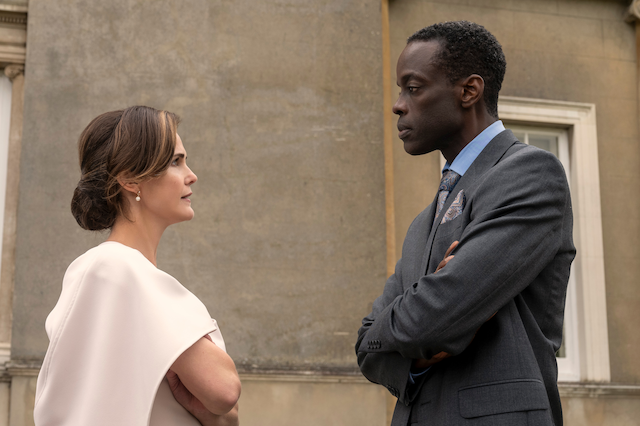 Creator: Debora Cahn

Cast: Keri Russell, Rufus Sewell, David Gyasi, Ato Essandoh

Genre: Drama, Thriller

Rating: TV-MA

Number of Seasons: 1
Kate Wyler (Keri Russell) has just been named the United States ambassador to the UK. Her job is to help diffuse escalating tensions and stop a war before it begins. The biggest thorn in her side is her husband (Rufus Sewell). He's a former long-time ambassador who keeps inserting himself into the situation, much to her annoyance. She finds an uphill battle as she fights to prove her own validity. This political thriller was created by an executive producer of Showtime's Homeland.
Doctor Cha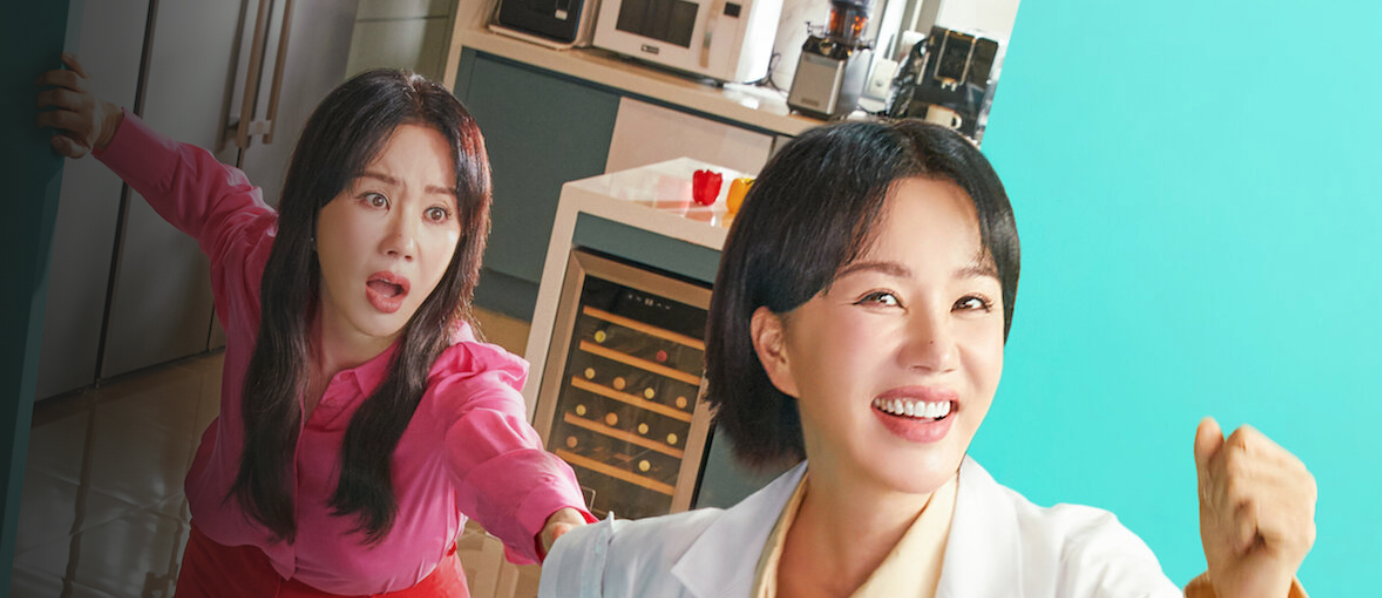 Creator: Kim Dae-jin, Jung Yeo-rang

Cast: Uhm Jung-hwa, Kim Byung-chul, Myung Se-bin, Min Woo-hyuk

Genre: Drama

Rating: TV-MA

Number of Seasons: 1
After a health scare, Cha (Uhm Jung-Hwa) is looking for a change in her life. She decides she's going back to school to become a medical resident. Despite her husband, a hospital doctor, disapproving, she goes for it. Cha begins to realize that there is a reason her spouse doesn't want her in his workplace. The beautiful Doctor Seo In-ho was his first love and they've reconnected after all these years at the workplace. Cha won't let them get in the way of her new life.
Florida Man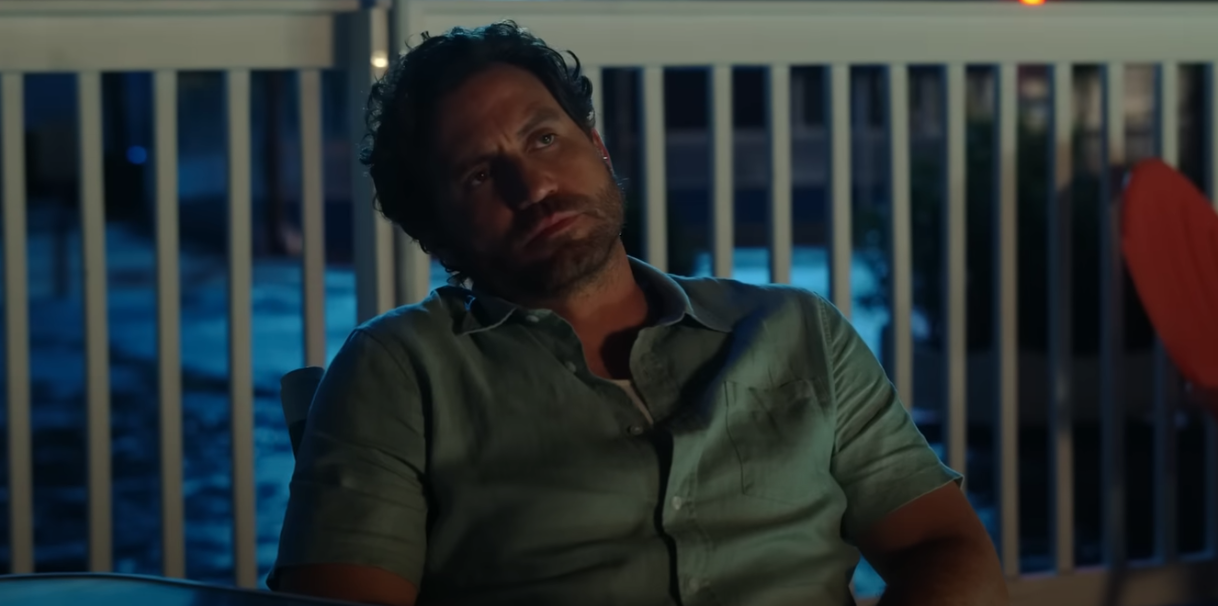 Creator: Donald Todd

Cast: Édgar Ramírez, Anthony LaPaglia, Abbey Lee, Otmara Marrero

Genre: Drama, Comedy

Rating: TV-MA

Number of Seasons: 1
A mobster's girlfriend goes missing. A former cop (Édgar Ramírez), indebted to him, is forced to head to Florida to look for her. This will clear him but going there comes with some baggage; it used to be his home. And, unbeknownst to the crime lord, he's been sleeping with the girlfriend as well. When he gets there, he hears of a huge score. This could be just what he, his estranged father, and the mobster's (former?) girlfriend needs to get out of the game for good.
Obsession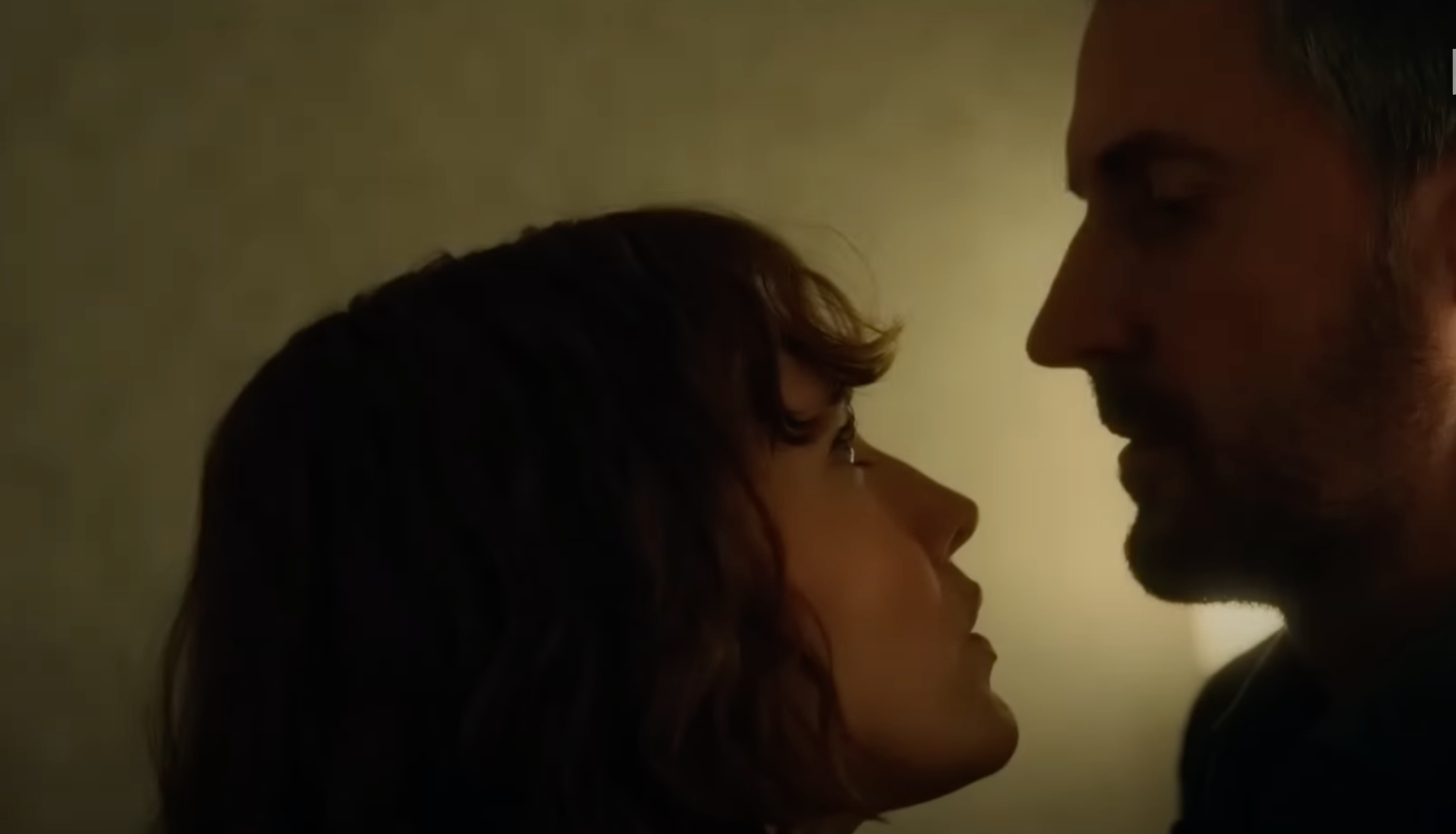 Creator: Morgan Lloyd Malcolm, Benji Walters

Cast: Richard Armitage, Charlie Murphy, Rish Shah, Indira Varma

Genre: Drama, Thriller

Rating: TV-MA

Number of Seasons: 1
Jay Farrow (Rish Shah) wanted his dad to meet his new girlfriend, Anna (Charlie Murphy). He didn't want it like this. Upon their encounter, his father, Dr. William Farrow (Richard Armitage) starts an affair with the younger woman. The two engage in a BDSM relationship based on their taboo secret. As Jay confides to his parents that he's falling deeper for Anna, William must hide his lust. They can't get caught or they risk losing everything they have.
Beef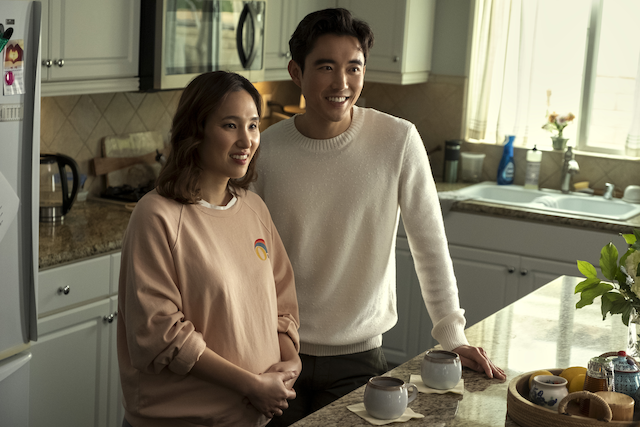 Creator: Lee Sung Jin

Cast: Steven Yeun, Ali Wong, Joseph Lee, Young Mazino

Genre: Comedy, Drama

Rating: TV-MA

Number of Seasons: 1
Amy's (Ali Wong) not feeling great. Neither is Danny (Steven Yeun). Both are on the verge of a breakdown. Then, they met each other. While in a parking lot, Danny backs out in front of Amy. She honks and flips him off. Somehow it escalates from there. The two begin to obsess over getting one-up on one another. It starts to seep into their everyday lives. The thought of revenge overtakes their mind. This dark comedy plays out the fantasy that we all may entertain when we are wrong. Even if we would probably never act on it.
Transatlantic
Creator: Anna Winger, Daniel Hendler

Cast: Gillian Jacobs, Lucas Englander, Cory Michael Smith, Ralph Amoussou

Genre: Drama

Rating: TV-14

Number of Seasons: 1
By 1940, it looked as if France's capture by Germany was imminent. Two Americans set off to Marseilles to bring European intellectuals to America. To keep America out of it, journalist Varian Fry (Cory Michael Smith) agrees to do it all by the books, passports and all. Meanwhile, rich girl Mary Jayne Gold (Gillian Jacobs) wants to get them out and have a good time. As Nazi occupation draws closer, Fry begins to see the dire need for them to leave now. The two Americans will have to have to use both their skills to make sure the refugees and themselves make it out.
Unstable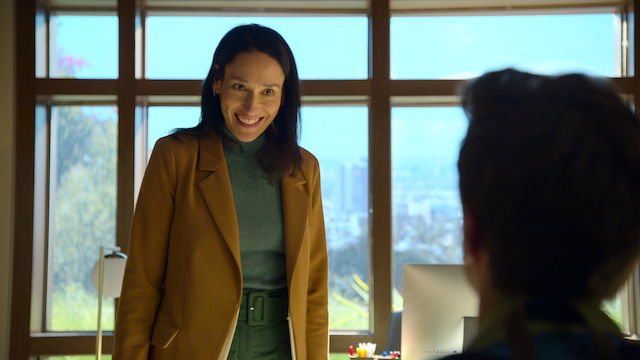 Creator: Rob Lowe, John Owen Lowe, Victor Fresco

Cast: Rob Lowe, John Owen Lowe, Sian Clifford, Fred Armisen

Genre: Comedy

Rating: TV-14

Number of Seasons: 1
The Dragon boys have not spoken since the death of their matriarch. She was the glue that held them together. Ellis (Rob Lowe), the father, a technology genius, is running his company into the ground with his eccentric behavior. Jackson (John Owen Lowe), the son, has pushed the man out as far as he possibly could. In order to save the family company and prevent a takeover, Jackson reluctantly pledges to help. If you see a family resemblance, it's because John Owen Lowe is actually Rob Lowe's youngest son.
Love Is Blind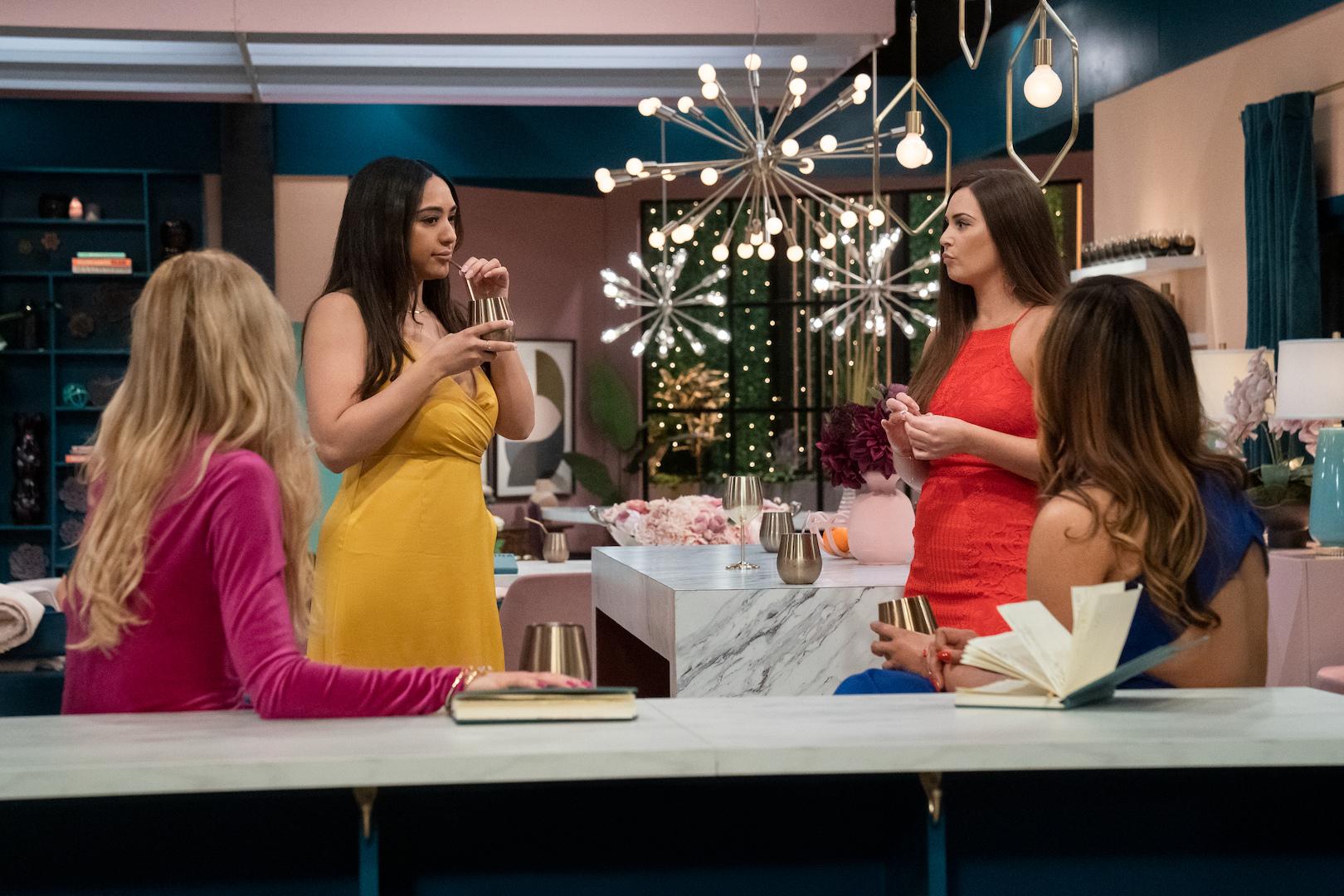 Cast: Nick Lachey, Vanessa Lachey

Genre: Reality

Rating: TV-MA

Number of Seasons: 4
Nick and Vanessa Lachey gather fifteen men and fifteen women to find love. All from the comfort of a hotel pod. This reality dating show takes the notion of sightless connection being pure and goes with it. Those looking for love communicate without ever seeing one another via a speaker in the rooms. Even dates are conducted this way. It isn't until a marriage proposal is accepted that these two come face to face. As they get to know each other outside a confined space, will there still be a connection?
The Night Agent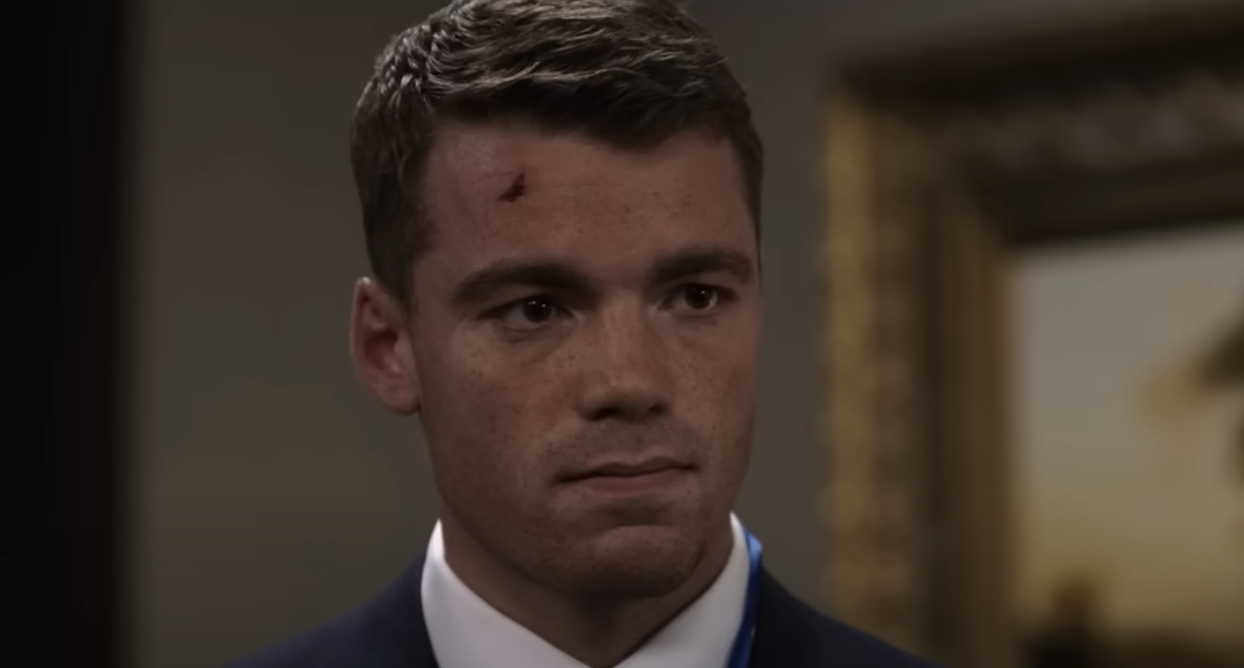 Creator: Shawn Ryan

Cast: Gabriel Basso, Luciane Buchanan, Hong Chau, D.B. Woodside

Genre: Thriller

Rating: TV-MA

Number of Seasons: 1
Peter Sutherland (Gabriel Basso) has just accepted a role as an FBI agent at the White House. He's proven himself to his fellow Americans. After the death of two agents, the whole agency is scared. It looks like there is a mole. Not knowing who to trust, Peter inches closer and closer to danger trying to uncover the secret, all the while having to protect someone who may or may not be telling the truth. Recent Oscar nominee Hong Chau co-stars as Chief of White House Staff, Diane Farr.
Dance 100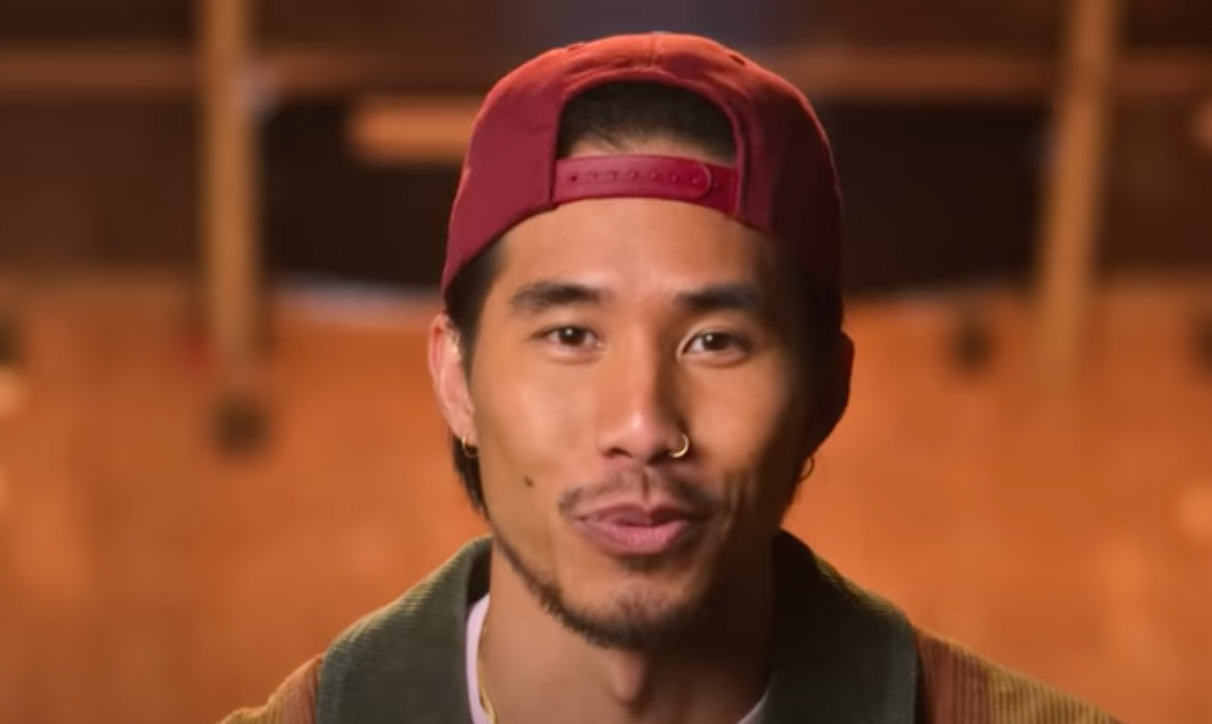 Cast: Ally Love

Genre: Reality

Rating: TV-MA

Number of Seasons: 1
Eight choreographers compete on a show to determine who will be crowned the best. Only in this competition, those dancing will decide. The one hundred dancers are all given a chance to voice their opinions on who should advance. As the contestants get voted out, the remaining are left to increase their dancers. For some, this may be their first time dealing with that number. They have to think quickly if they want to win. Former Knicks dancer and current Peloton star Ally Love hosts.
Agent Elvis
Creator: Priscilla Presley, John Eddie

Cast: Matthew McConaughey, Kaitlin Olson, Don Cheadle, Johnny Knoxville

Genre: Action, Comedy

Rating: TV-MA

Number of Seasons: 1
Priscilla Presley co-created this adult animated show about her legendary husband. By day, he's the superstar performer we all know, but what happens when he leaves that stage? The series sees Elvis being recruited by a government spy agency to save the world he loves and the public who loves him. Now he's got to juggle fighting bad guys with being a cultural icon. All in a day's work for the king. Matthew McConaughey brings the animated Elvis to life. He is joined by a stacked cast including Don Cheadle, Niecey Nash-Betts, Fred Armisen, and Priscilla Presley herself.
Shadow and Bone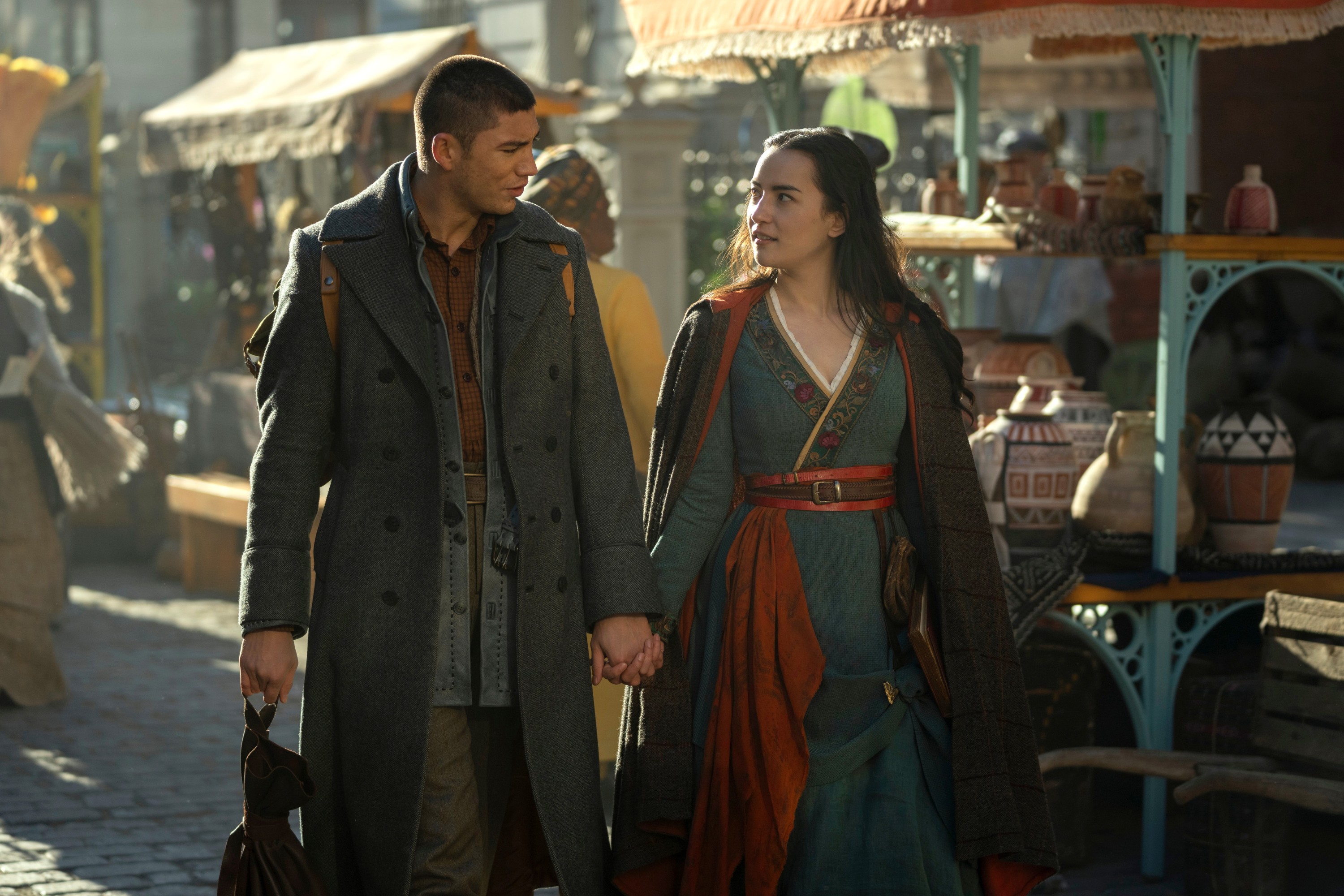 Creator: Eric Heisserer

Cast: Jessie Mei Lei, Archie Renaux, Freddy Karter, Amita Suman

Genre: Fantasy, Drama

Rating: TV-14

Number of Seasons: 2
Leigh Bardugo's expansive Grishaverse comes back to Netflix! Orphans Aline and Mal have formed a strong bond. When Mal's vocation tasks him with crossing into the dangers of Fold, Alina sabotages her own work so she must come too. This sets off a series of events that find her discovering that she is a Sun Summoner. This ability makes her a target, particularly to General Kirigan, himself a shadow summoner. After some false hope, they realize they are going to need help to actually defeat the Shadow Fold. Their search for allies brings them to new lands and chance encounters with friends and foes, including the fan-favorite group, The Crows.
Outlast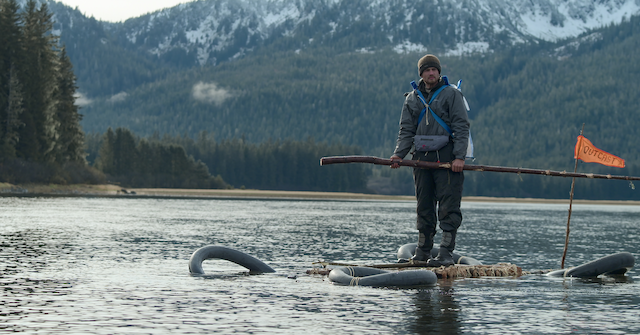 Genre: Reality

Rating: TV-14

Number of Seasons: 1
The average temperature of the Naka River area in Alaska is 33 degrees Fahrenheit. Sixteen people have chosen to come here in hopes of winning a large cash prize. These "survivalists" have previously only had to fend for themselves, can they put the group's needs ahead of their own? They are going to have to because in order to win, they must work as a larger team. These loners will have to come together if they want their money and if they want to survive.
The Glory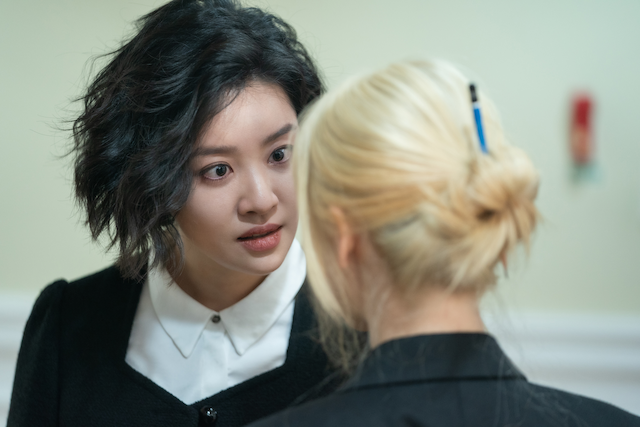 Creator: Kim Eun-sook

Cast: Song Hye-Kyo, Lee Do-Hyun, Lim Ji-Yeon, Yeom Hye-ran

Genre: Thriller

Rating: TV-MA

Number of Seasons: 2
Moon-Dong Eun (Song Hye-Kyo) dropped out of high school at the age of seventeen. The torment from her upper-class schoolmates knew no bounds of cruelty. Almost twenty years later, she still carries the trauma with her. These women continue their reign of terror to this day. When Dong-Eun takes a job at an elementary school, she is now closer than ever. She vows revenge on this group, whatever it takes. 
Sex/Life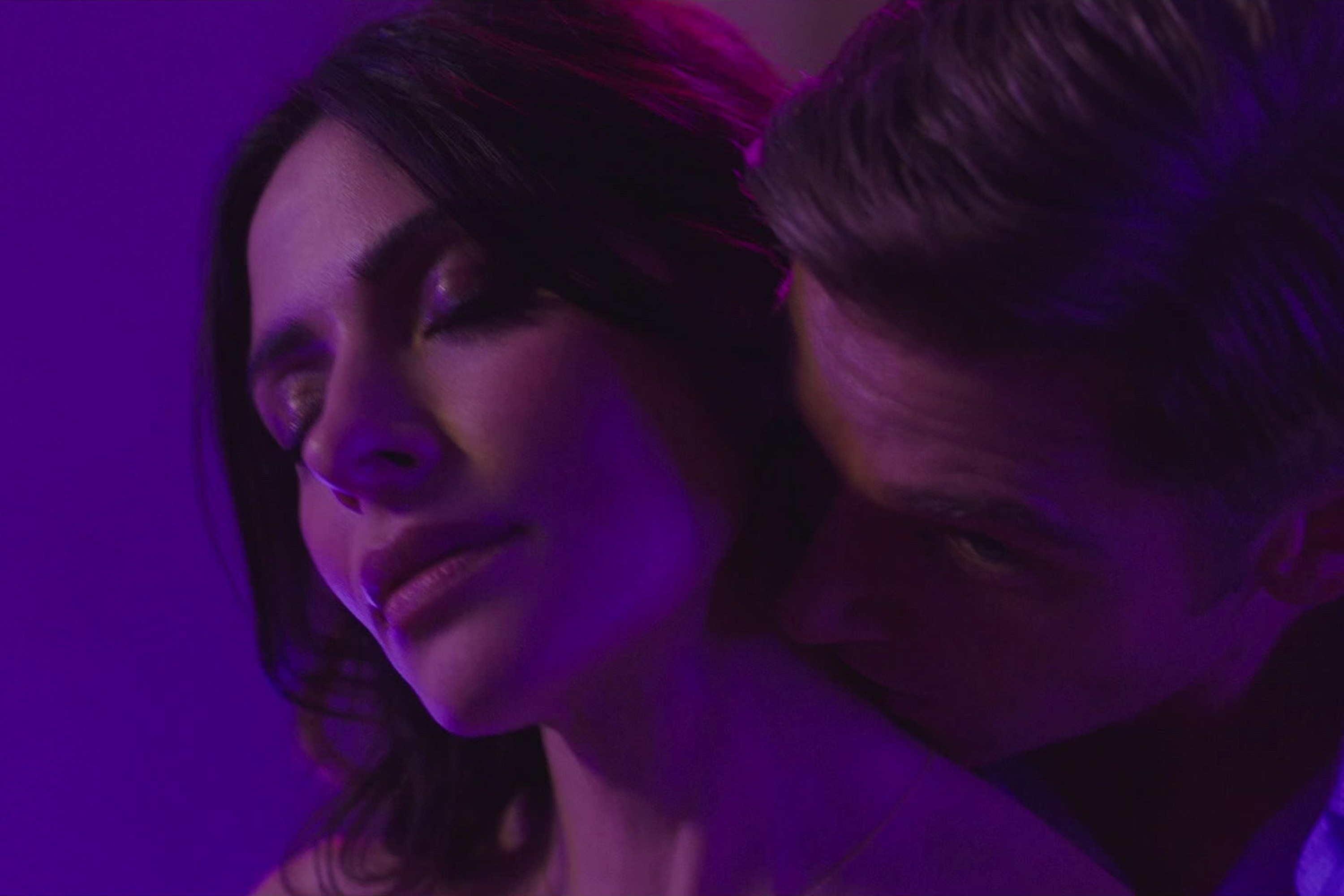 Creator: Stacy Rukeyser

Cast: Sarah Shahi, Mike Vogel, Adam Demos

Genre: Drama

Rating: TV-MA

Number of Seasons: 2
On the outside, Billie Connelly (Sarah Shahi) has it all: she lives in one of the best neighborhoods, has two adorable children, and loves her husband Cooper (Mike Vogel). At least she thinks she does. She begins to find herself thinking more and more about the relationship she shared with her ex, Brad (Adam Demos). Or maybe it was the sexual chemistry they had. As she discovers secrets from friends, Billie begins to wonder if she could have both love and sex from just one man. This constant back and forth made the two men back away and now she finds herself alone. At least for now.
Cheat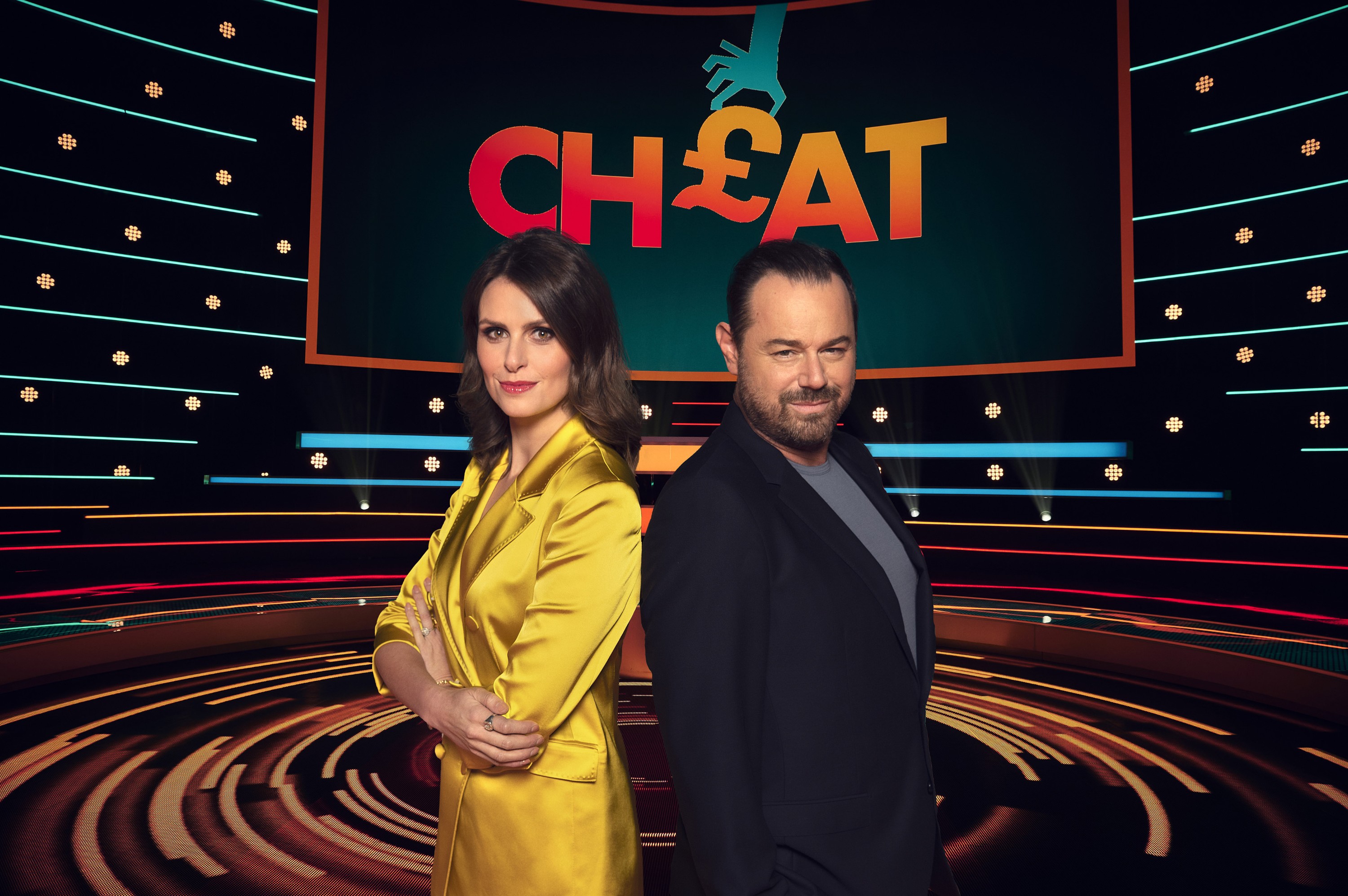 Cast: Danny Dyer, Ellie Taylor

Genre: Reality

Rating: TV-14

Number of Seasons: 1
Comedian Ellie Taylor and British television personality Danny Dyer present this new Netflix game show. Four contestants battle it out in the usual trivia game of wits. The catch here is that they are encouraged to cheat. By lying and selling their untrue answers to the other players, the contestants can inflate the jackpot prize. They just can't afford to get caught.
Outer Banks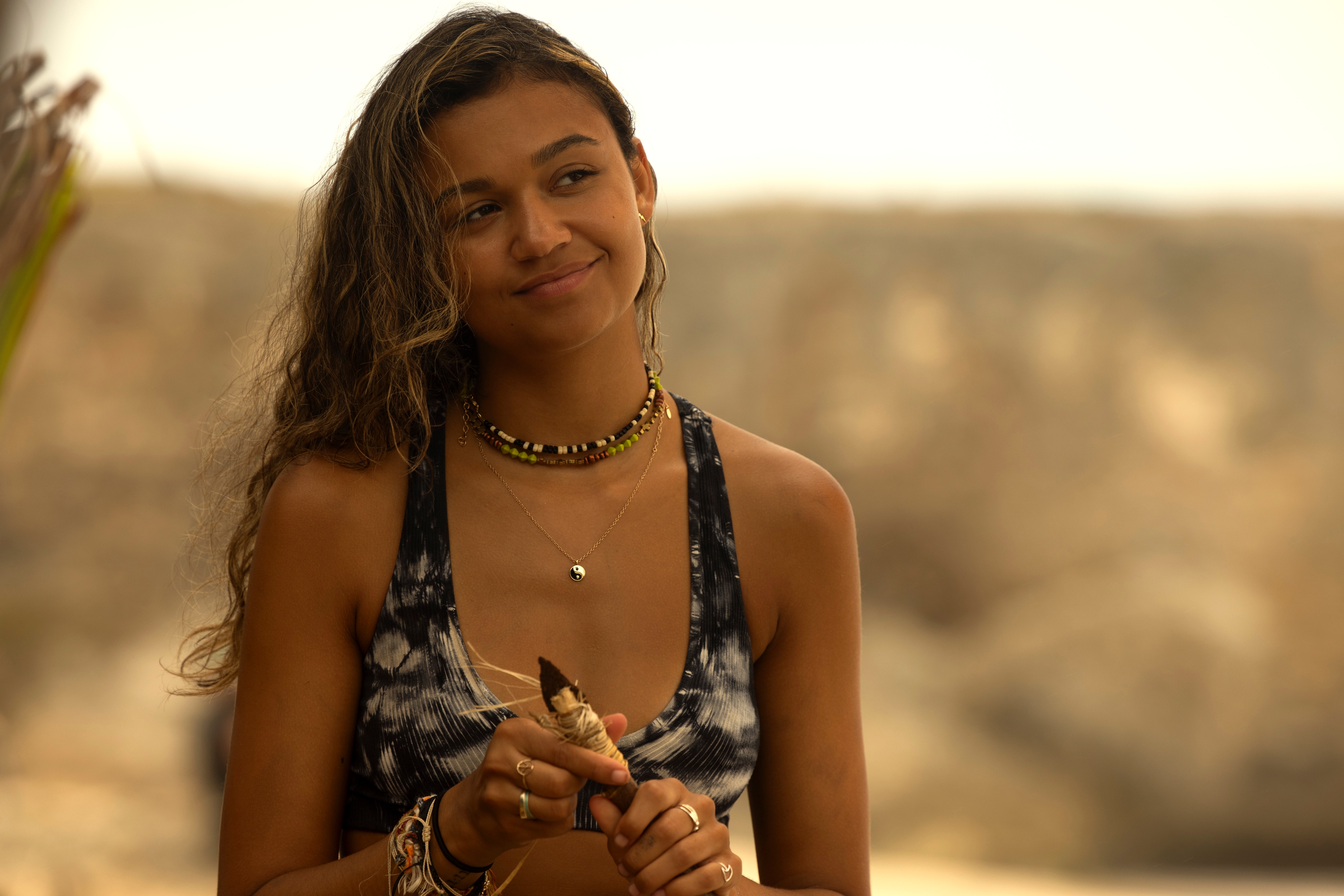 Creator: Josh Pate, Jonas Pate, Shannon Burke

Cast: Chase Stokes, Madelyn Cline, Madison Bailey, Rudy Pankow

Genre: Drama

Rating: TV-MA

Number of Seasons: 3
Off the coast of North Carolina lie the outer banks. This is home to two subcultures, the Pogues, the working class, and the Kooks, those who they work for. After John B's dad went missing, the Pogues came together to uncover a long-held secret, a treasure hunt. Big John believed that this would bring about a great equalizer against the rich. It seems that word has gotten out about the Pogues' fortune-hunting skills as they are forcibly recruited to help a wealthy man in the search for El Dorado.
Red Rose
Creator: The Clarkson Twins

Cast: Amelia Clarkson, Isis Hainsworth, Natalie Blair, Ellis Howard

Genre: Thriller

Number of Seasons: 1

Rating: TV-MA
For a group of friends, it's the last hurrah. It's their last summer before college. Their plans are put on hold when they notice their friend Roch acting strange. She's become addicted to this social media/self-help app called Red Rose. It begins to take over her life. Soon the mystery surrounding the app takes over everyone else's. There's something strange about this but it's just an app, right?
African Queens: Njinga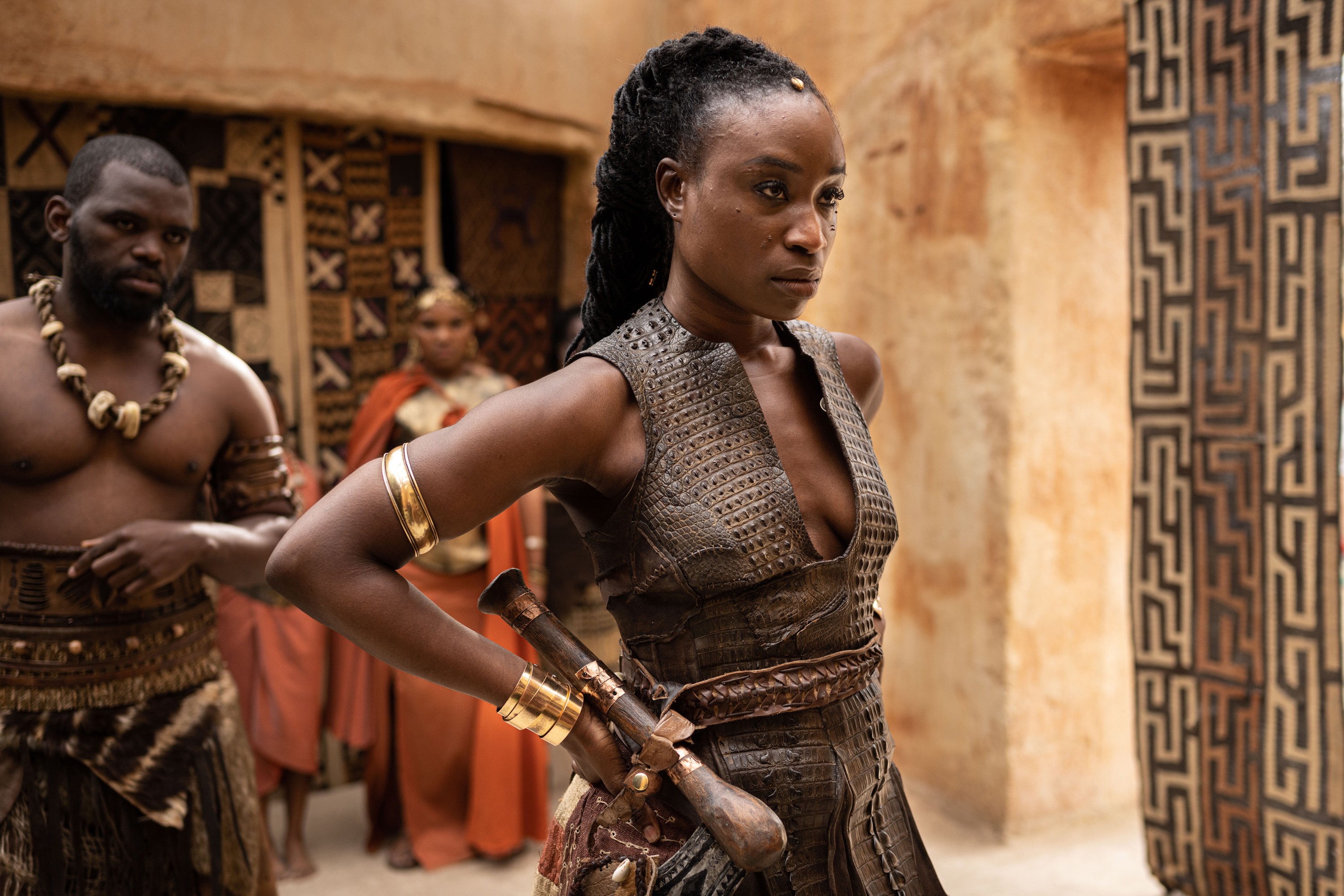 Cast: Jada Pinkett Smith

Genre: Documentary

Number of Seasons: 1

Rating: TV-14
After her brother died in 1624, Njinga took the throne of Ndongo. Despite those who claimed her lineage or sex made her ineligible, she proved them wrong. Njinga went on to be a beloved and strong leader for her people and the kingdoms she ruled. The respect that she commanded was felt worldwide. Jada Pinkett Smith executive produces and narrates the first installment in a series documenting history that many have never heard of starting with this great leader. 
You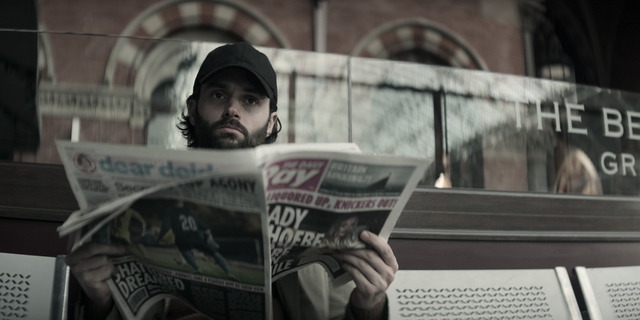 Creator: Greg Berlanti, Sera Gamble

Cast: Penn Badgley, Victoria Pedretti, Elizabeth Lail, Tati Gabrielle

Rating: TV-MA

Number of Seasons: 4
Boy meets girl. Boy finds girl's social media profiles. Boy becomes obsessed with girl. An unexpected encounter with "Joe" turns several women's lives into nightmares. After being given a dose of his own medicine last season, he finds himself starting anew in London. Still lusting after Marienne, he vows to change who he was. The problem is, does he even know who he really is? 
Floribama Shore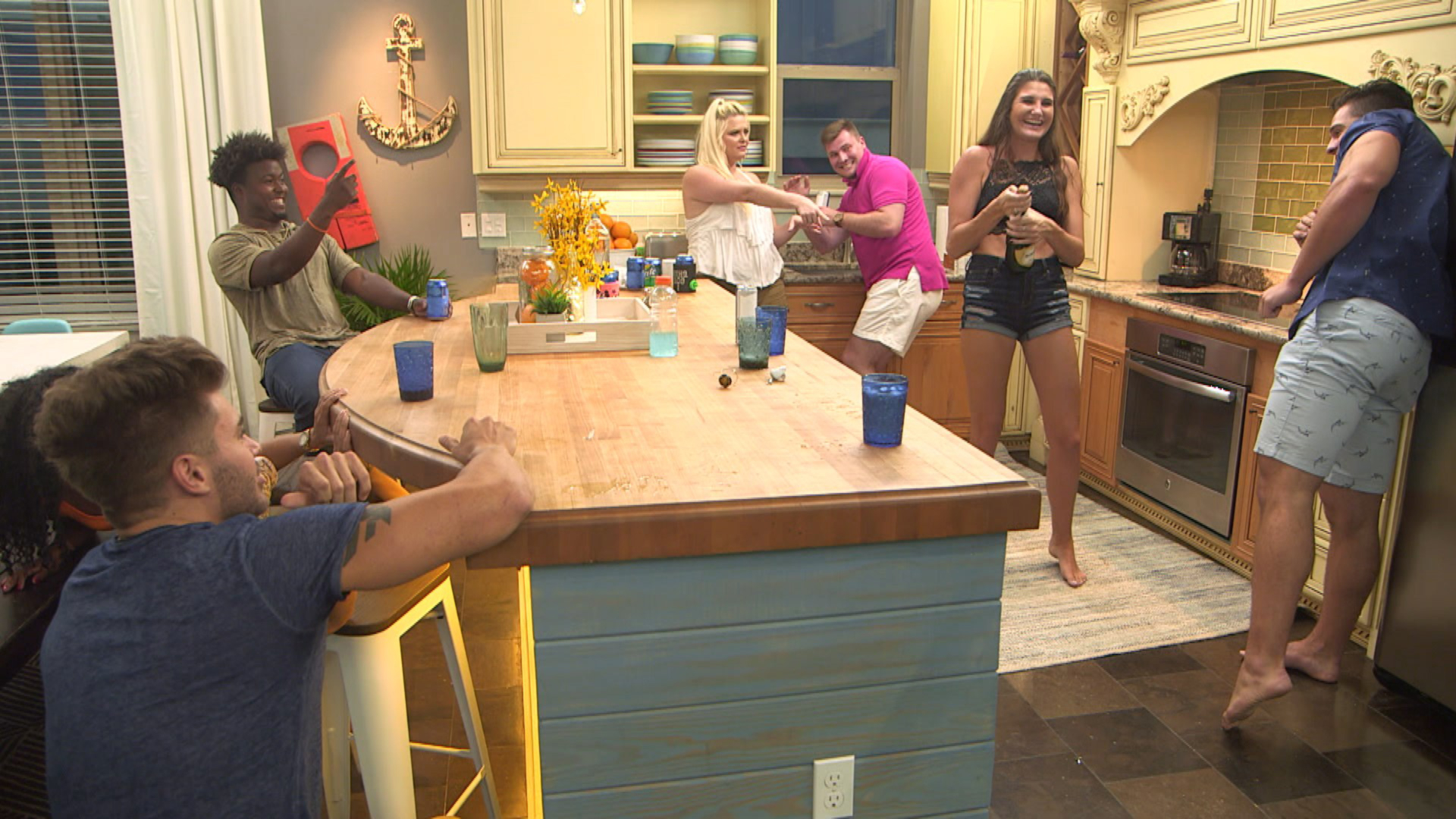 Creator: SallyAnn Salsano

Cast: Candace Renee Rice, Gus Smyrnios, Nilsa Prowant, Jeremiah Buoni

Rating: TV-14

Number of Seasons: 1
Panama City Beach is a popular destination for those in the South to let loose. The proximity to several states makes for a perfect convergence of summer fun seekers. For coastal elites, think of it as the South's Jersey Shore. Eight housemates are thrown together for a summer of partying, fun, and of course plenty of hooking up. Friendships will be made, destroyed, and mended again and again. This guilty pleasure comes courtesy, of course, from the creators of Jersey Shore.
Freeridge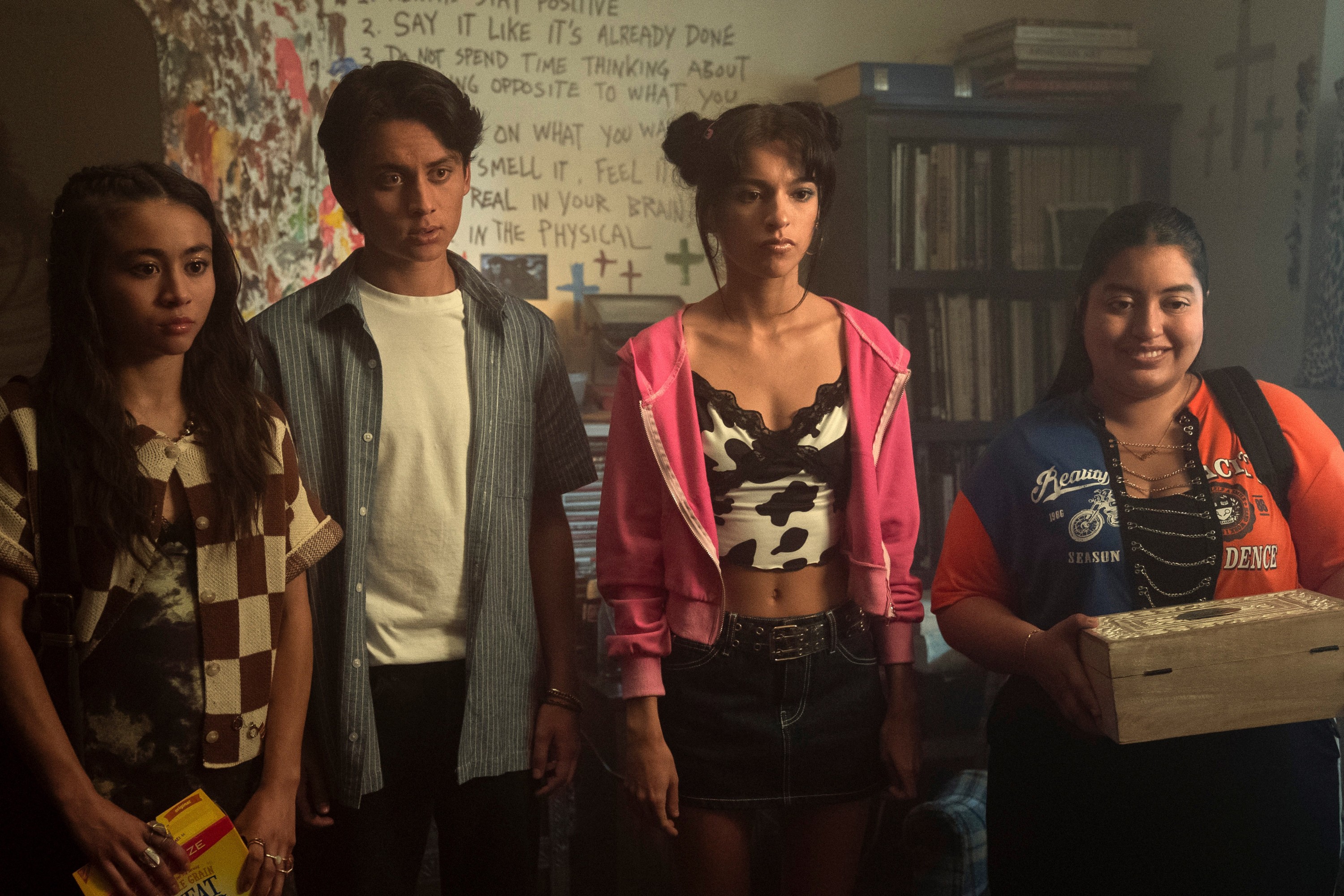 Creator: Lauren Iungerich, Eddie Gonzalez, Jeremy Haft, Jamie Dooner, Jamie Uyeshiro

Cast: Bryana Salez, Keyla Monterroso Mejia, Tenzing Norgay Trainor, Ciara Riley WIlson

Genre: Comedy, Drama

Rating: TV-14

Number of Seasons: 1
When a group of four friends accidentally purchase a supposedly cursed box, they fear they have brought darkness into their lives. Or maybe that's just what happens in high school. Freeridge is full of mysterious happenings, so why couldn't a curse be real? As they try to break the spell, they are going to find there's a lot more than meets the eye. They'll have to be careful. This spin-off of On My Block centers around new teens living in the same neighborhood with a whole different set of problems. 
Cunk on Earth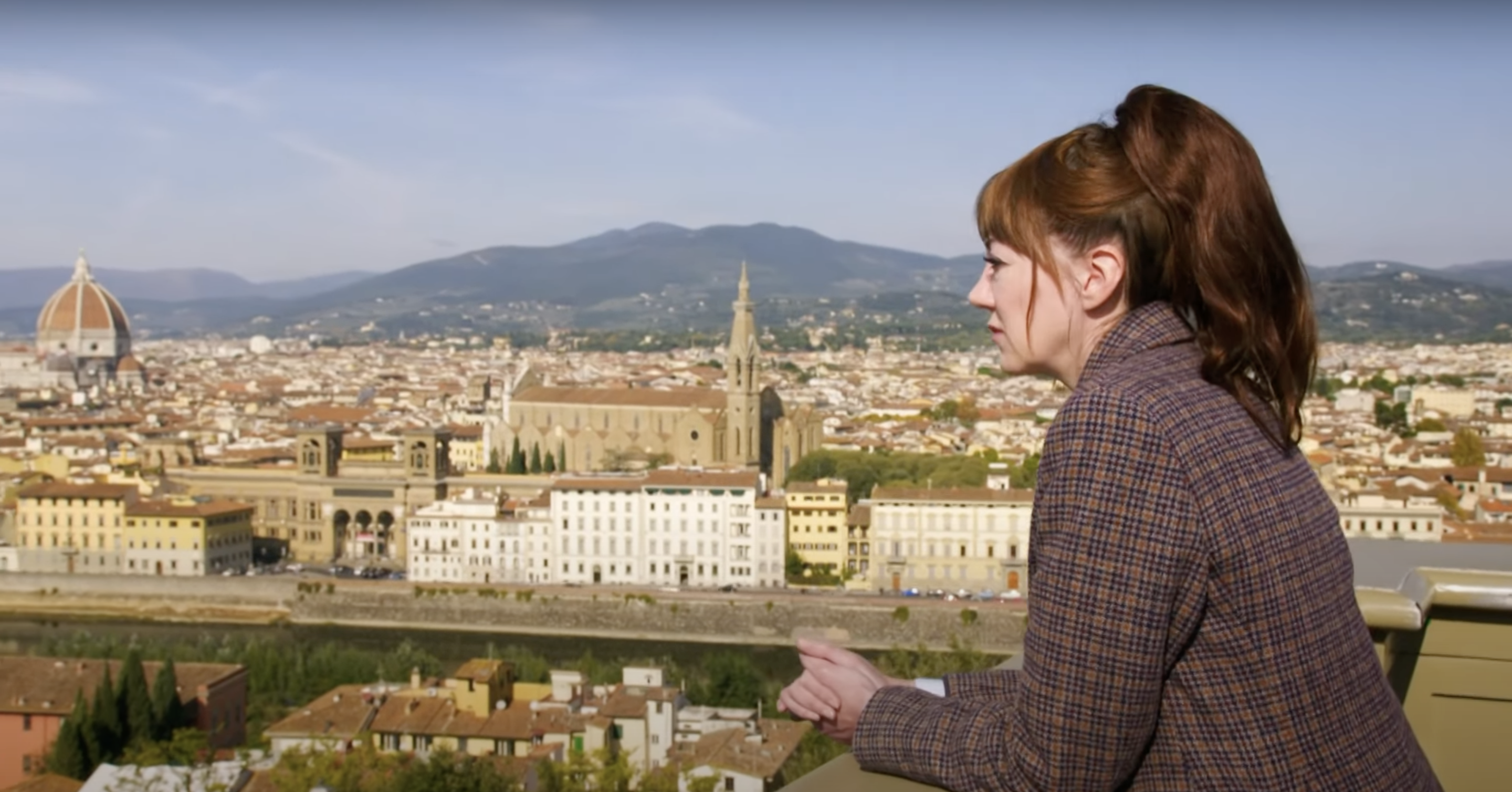 Creator: Charlie Brooker

Cast: Diane Morgan

Genre: Comedy

Rating: TV-MA

Number of Seasons: 1
Diane Morgan brings out her Philomena Cunk character once again. This time she is exploring the origins of civilization on Earth. Traveling all over the world, Philomena seeks out where we've come from and where we are going. Cunk's interview skills leave much to be desired, which is where much of the humor comes from. She is somehow always underprepared for doling out information or when interviewing experts on the subject. 
Against The Ropes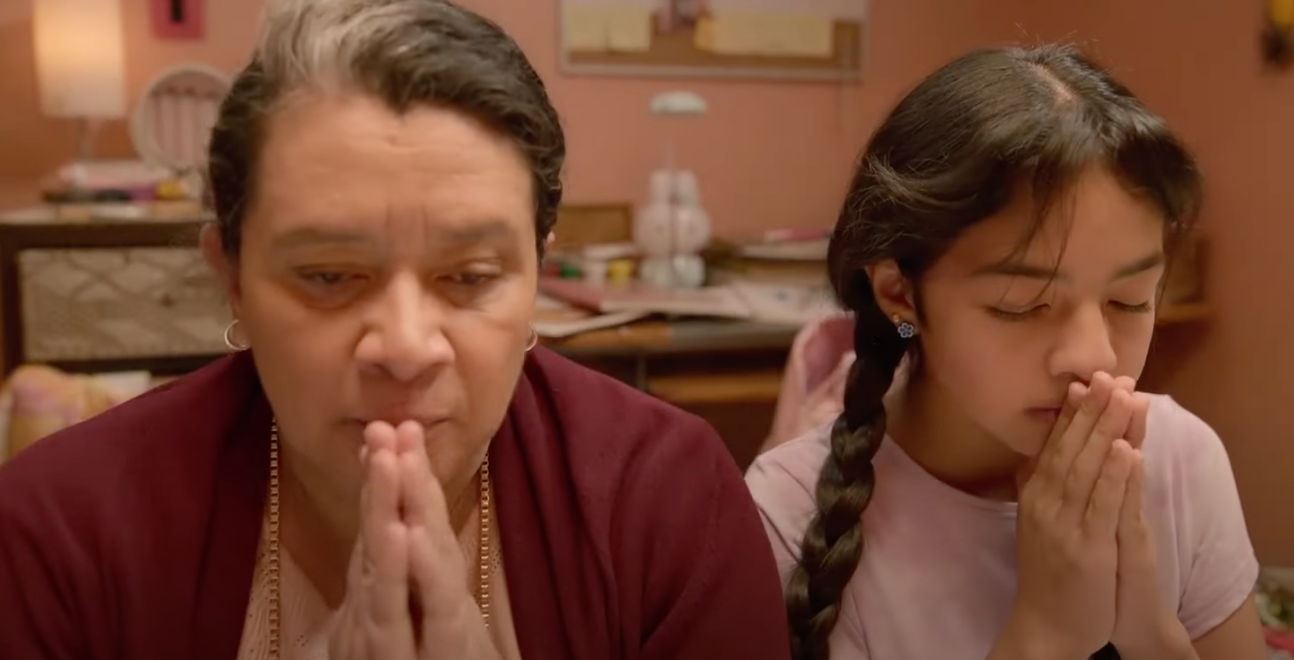 Creator: Carolina Rivera

Cast: Caraly Sánchez, Scarlet Gruber, Carmen Ramos, Alisson Santiago

Genre: Comedy, Drama

Rating: TV-MA

Number of Seasons: 1
Throughout most of her daughter Rocio's life, Angela has been in prison. It seems that her daughter has never gotten over feeling abandoned. Between that and her dad's new wrestler girlfriend, Angela's been replaced. While she may not be able to prove that she was framed just yet, Angela knows that she is going to have to earn back her daughter's love, even if that includes becoming a masked lucha libre wrestler.
Demon Slayer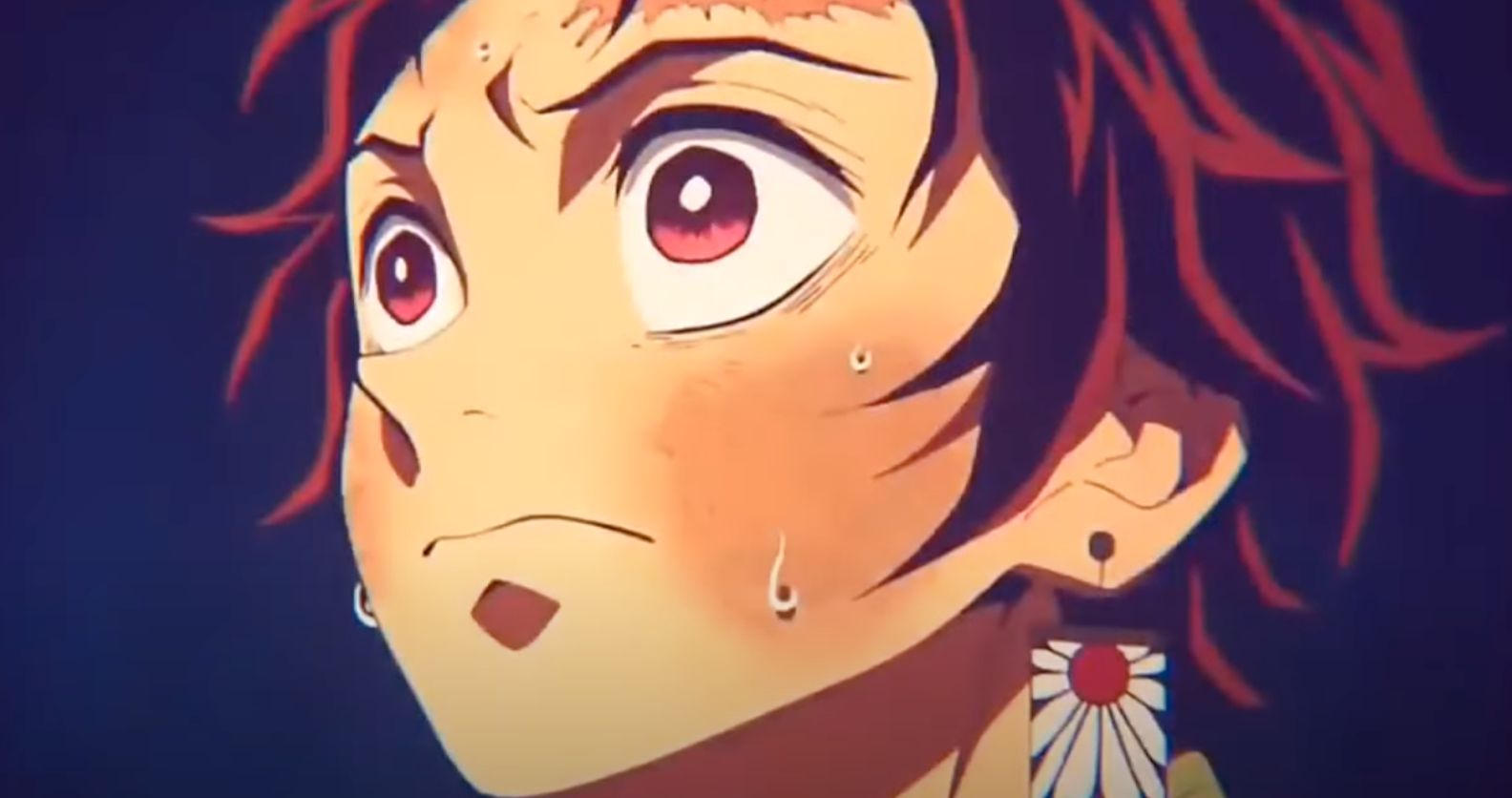 Creator: Haruo Sotozaki

Cast: Natsuki Hanae, Akari Kito, Hiro Shimono, Yoshitsugu Matsuoka

Genre: Action

Rating: TV-14

Number of Seasons: 2
Set in the Taisho era of Japanese history, demons stalk the world of the living. After his father's death, Tanjiro has taken up his father's old route of selling charcoal. As he returns home one night, he finds his family has been senselessly massacred. The only surviving member of the attack is his younger sister who has been injected and transformed into a demon herself. Despite her affliction, she remains his sister and he can not leave her. When he is recruited into the Demon Slayer Corp. he vows his revenge against those who killed his family and to save his sister from succumbing to this curse. 
That '90s Show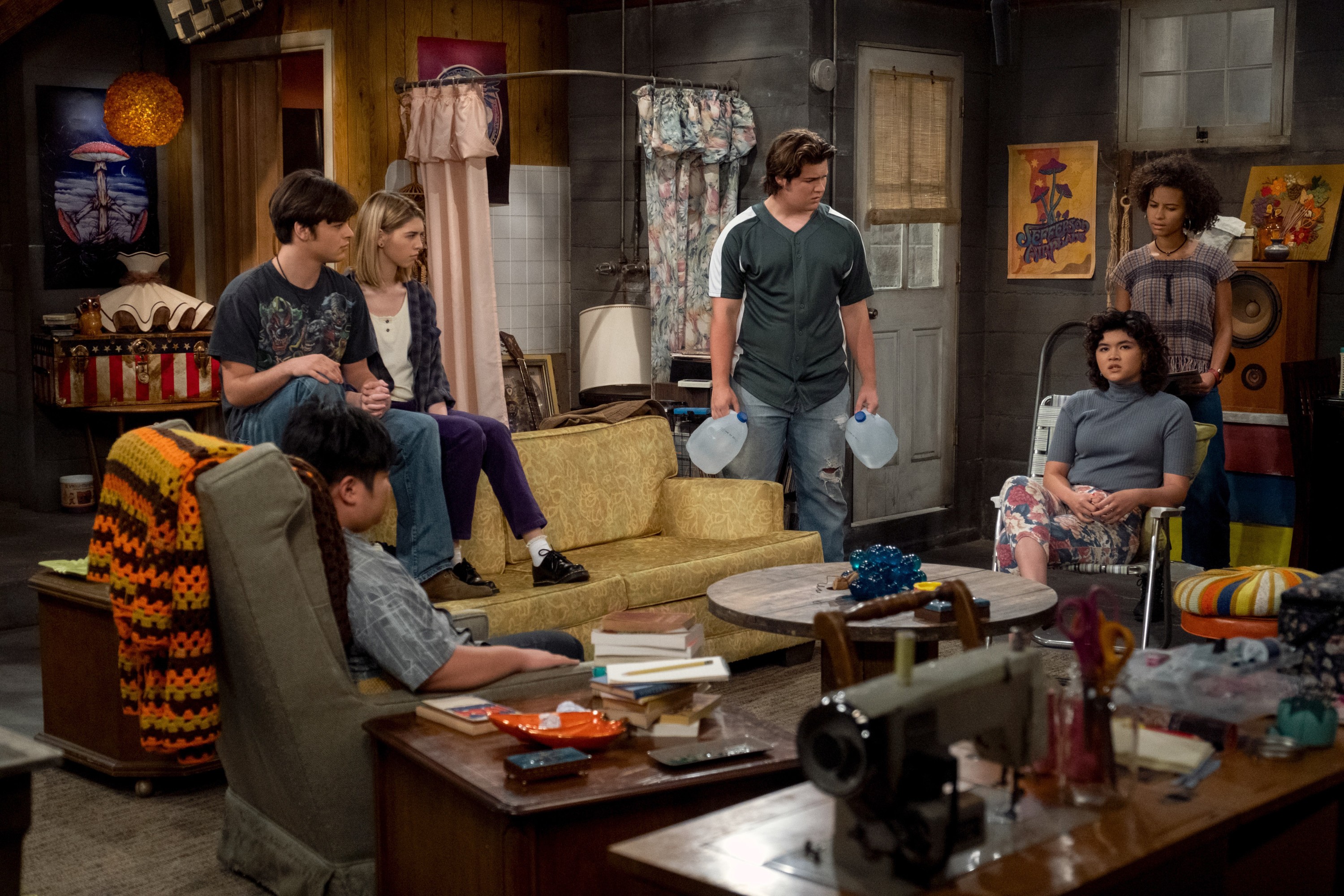 Creator: Bonnie Turner, Terry Turner, Gregg Mettler, Lindsey Turner

Cast: Debra Jo Rupp, Kurtwood Smith, Callie Haverda, Reyn Doi

Genre: Comedy

Rating: TV-14

Number of Seasons: 1
Fifteen years after their basement was last inhabited by their son and his group of outcast friends, Kitty and Red are getting ready for their granddaughter. Leia Forman is about to spend the summer away from her life in Chicago in hopes of kicking her squeaky-clean reputation back there. She's inducted by a group of local kids, including punk girl Gwen, and Kelso and Jackie's son Jay, who decide to take up the old haunt much to the delight of Kitty and the dismay of Red. With familiar faces set to show up, That '90s Show is set to give you all the same nostalgic feels of the beloved modern-classic sitcom.
Ginny and Georgia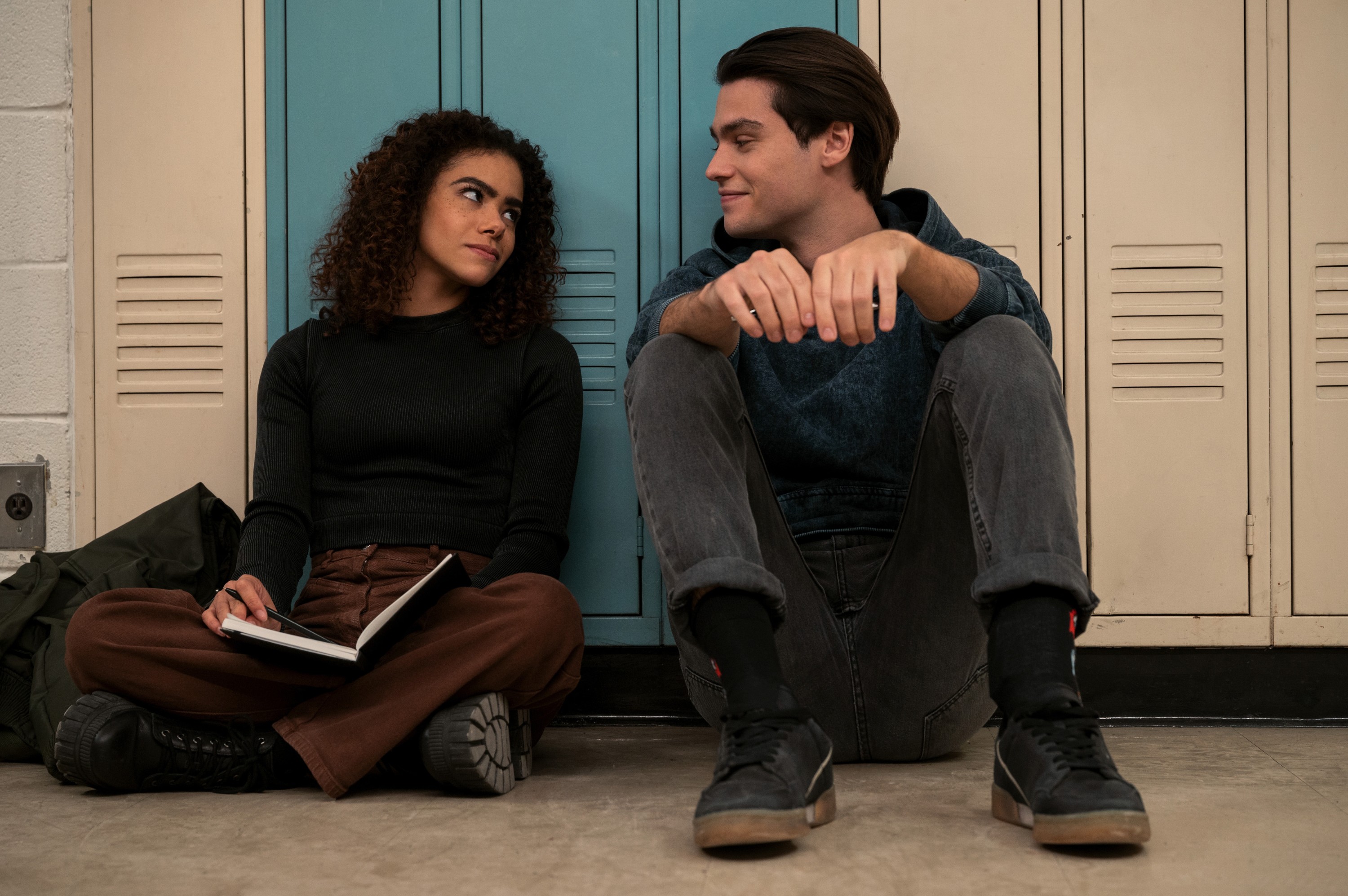 Creator: Sarah Lampert

Cast: Brianne Howey, Antonia Gentry, Diesel La Torraca, Jennifer Robertson

Genre: Drama

Number of Seasons: 2

Rating: TV-14
Ginny just wants to be a normal teenager with friends, a boyfriend, and some after-school activities. It's hard when your mom can't stand to be in the same place for long. Georgia told her it would be different this time. And for a while, it was. After figuring out why her mother is always on the run, Ginny has taken her half-brother with her to stay with her father. She knows this arrangement won't last but she has to figure out what to do about her mother
Alice in Borderland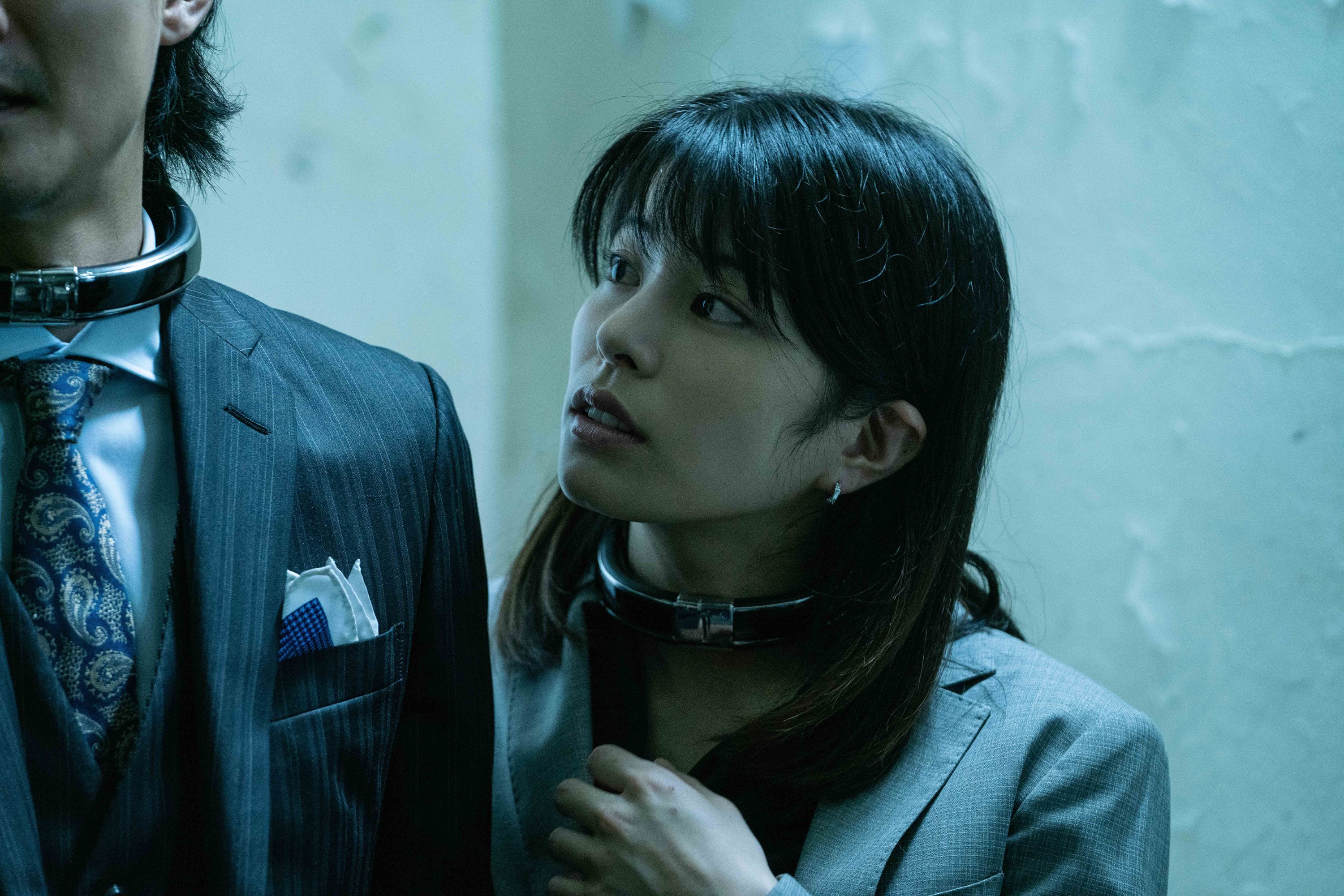 Creator: Shinsuke Sato

Cast: Kento Yamazaki, Tao Tsuchiya, Nijiro Murakami, Yuki Morinaga

Genre: Sci-Fi, Thriller

Number of Seasons: 2

Rating: TV-MA
Haro Aso's horror manga comes to life in this live-action adaptation. When you cross the border, you've crossed into the game. A group of friends mistakenly wander into an abandoned Tokyo where they are forced to participate in a series of contests. The only catch is that losing will cost them their life. Season two finds Arisu and company face to face with the "face" cards of the game, including the deadly Queen of Hearts. 
Kaleidoscope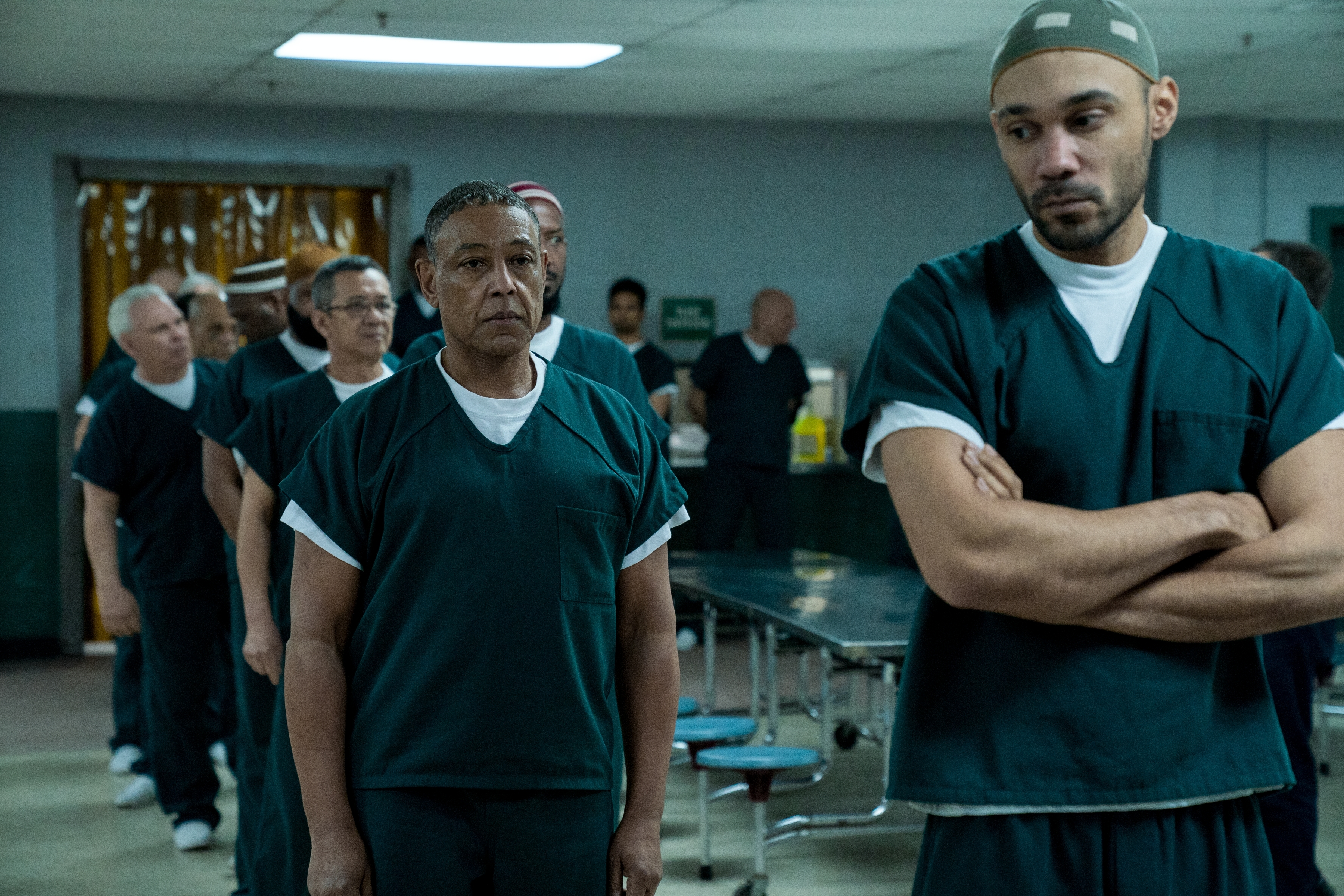 Creator: Eric Garcia

Cast: Giancarlo Esposito, Rufus Sewell, Tati Gabrielle, Peter Mark Kendall

Genre: Crime, Thriller

Number of Seasons: 1

Rating: TV-MA
A criminal mastermind (Giancarlo Esposito) pulls together a crew to break into a multi-billion dollar payday. This isn't just about the money for him–it's about revenge. Despite the equal payout for all involved, the group is undermined by one another through betrayal and in-fighting. Though it sounds like your typical heist, this series has countless ways to get to the end. Netflix asks you to find your way to the end. Reminiscent of a choose-your-own-adventure novel, episodes can be watched in almost any order.
Emily In Paris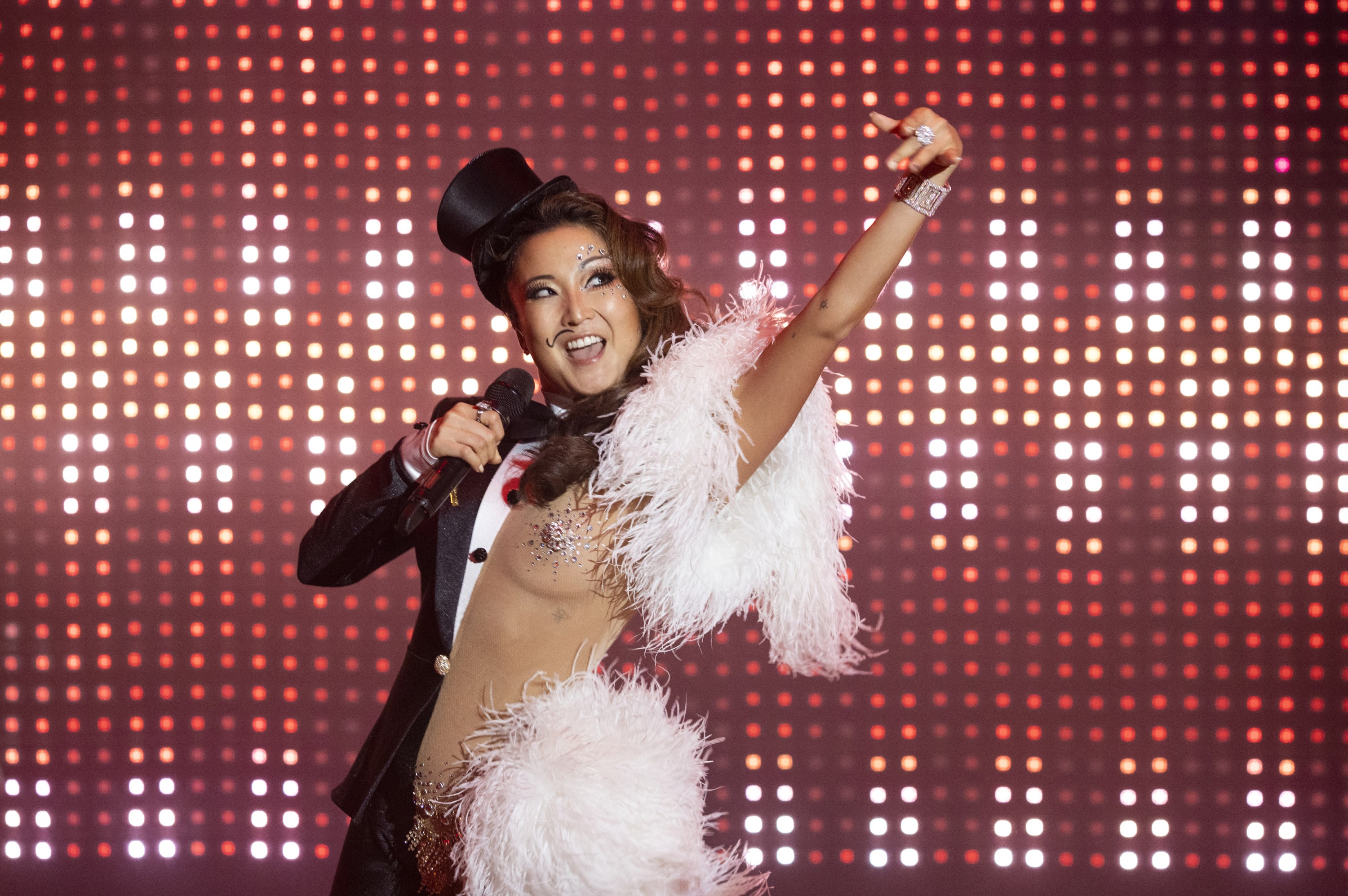 Creator: Darren Star

Cast: Lily Collins, Lucas Bravo, Ashley Park, Kate Walsh

Genre: Romance, Comedy

Number of Seasons: 3

Rating: TV-MA
Netflix's guiltiest pleasure returns! Emily Cooper was sent to Paris to give her Chicago marketing firm an edge over the competition. Having never left the country or her Midwestern town, she feels like a sightseer. While she may have had a bumpy start, she has now become almost independent. When we last left her, she was torn between two men (Alfie and Gabriel) and two cities (Chicago and Paris). She may not be able to decide anything yet but if she keeps her options open, she's bound to find what works for her. Or so she hopes. 
Firefly Lane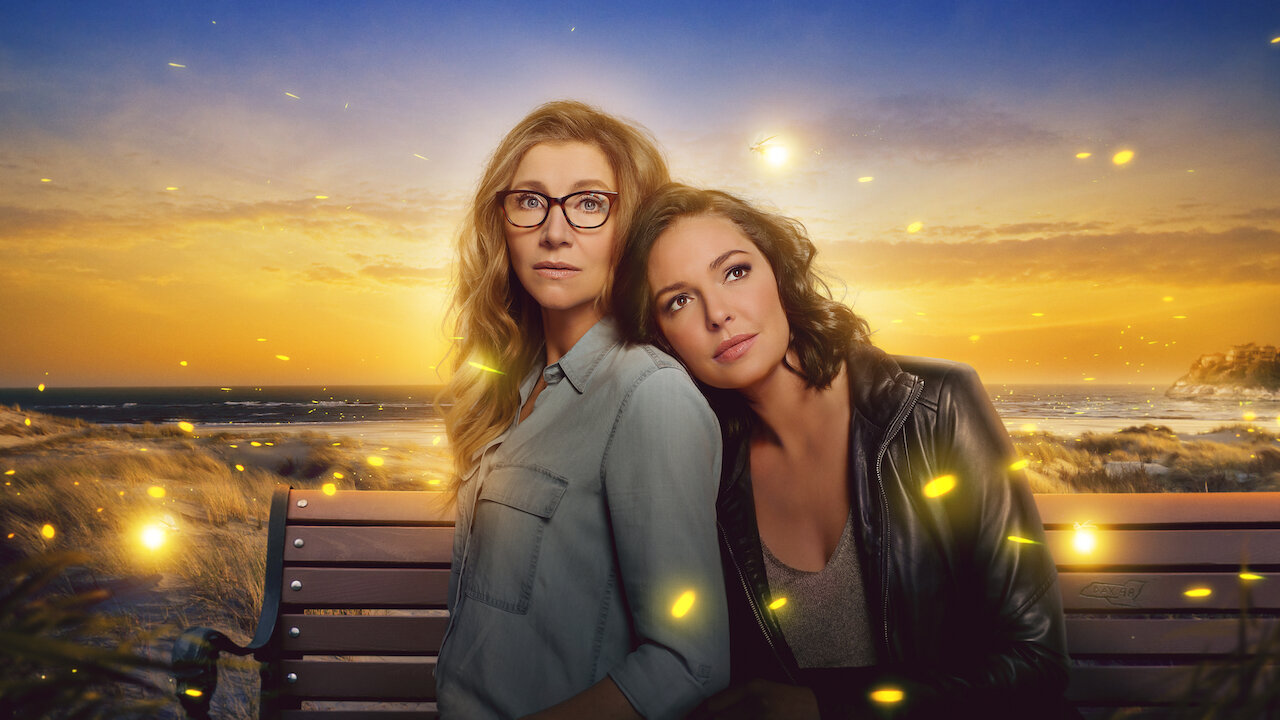 Creator: Maggie Friedman

Cast: Katherine Heigl, Sarah Chalke, Ben Lawson, Beau Garrett

Genre: Drama

Number of Seasons: 2

Rating: TV-MA
Based on the best-selling novel by Kristin Hannah, this series navigates the lives of two childhood best friends. Kate Mularkey and Tully Hart first met in the 1970s on the eponymous street. Through flashbacks, we see all that they have endured together and what in their present (the early 2000's) led the friends to break up. Each woman faces her own struggles but without someone to talk to they find themselves missing something. When we last left our heroines, Tully had shown up unexpectedly at the funeral of Kate's father to show that she still cares for her friend. Katherine Heigl and Sarah Chalke provide depth to their characters, making you yearn for a quick reconciliation.
Snack vs Chef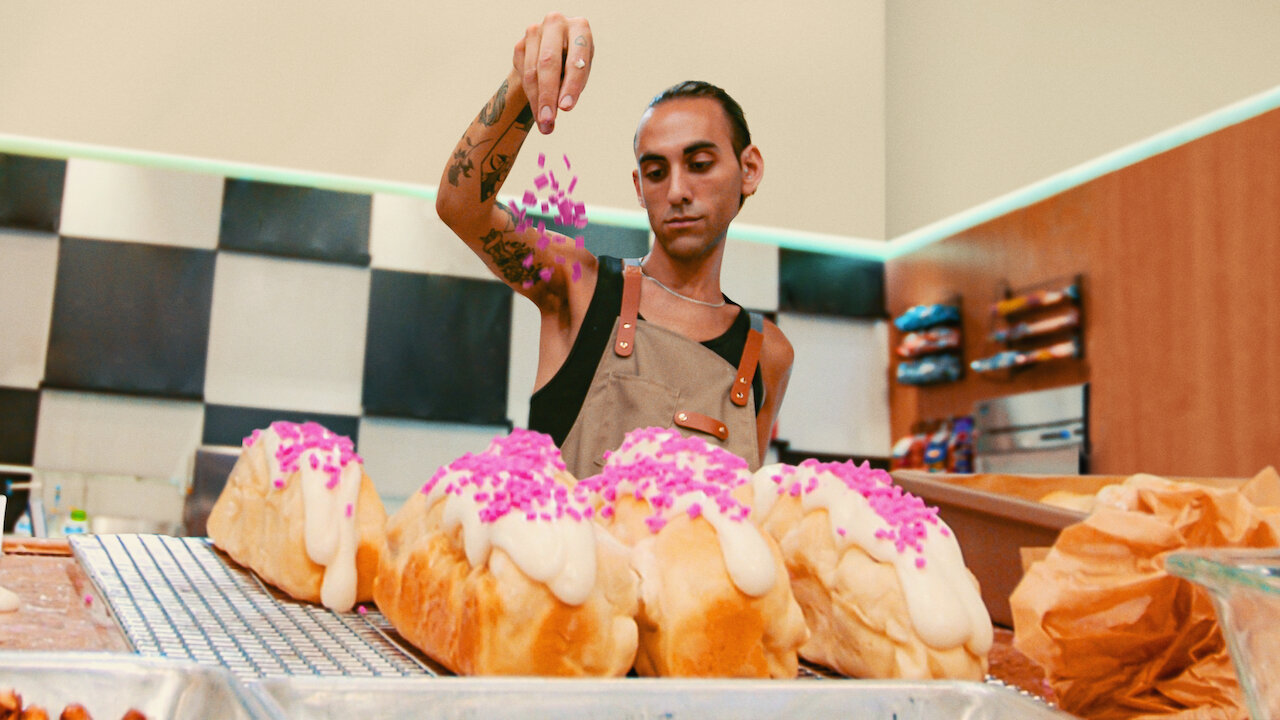 Genre: Reality

Number of Seasons: 1

Rating: TV-PG
What's better than your favorite snack? These chefs are hoping they have the answer to that. Twelve competitors face off against their competition, beloved brands. Their goal is to recreate the classic recipe and then make something that tastes even better than those comforting bites. Besides the taste, it also has to look as good. Comedians Megan Stalter and Hari Kondabolu provide commentary as the chefs try to recreate snacks from Gushers to Flamin' Hot Cheetos.
Wednesday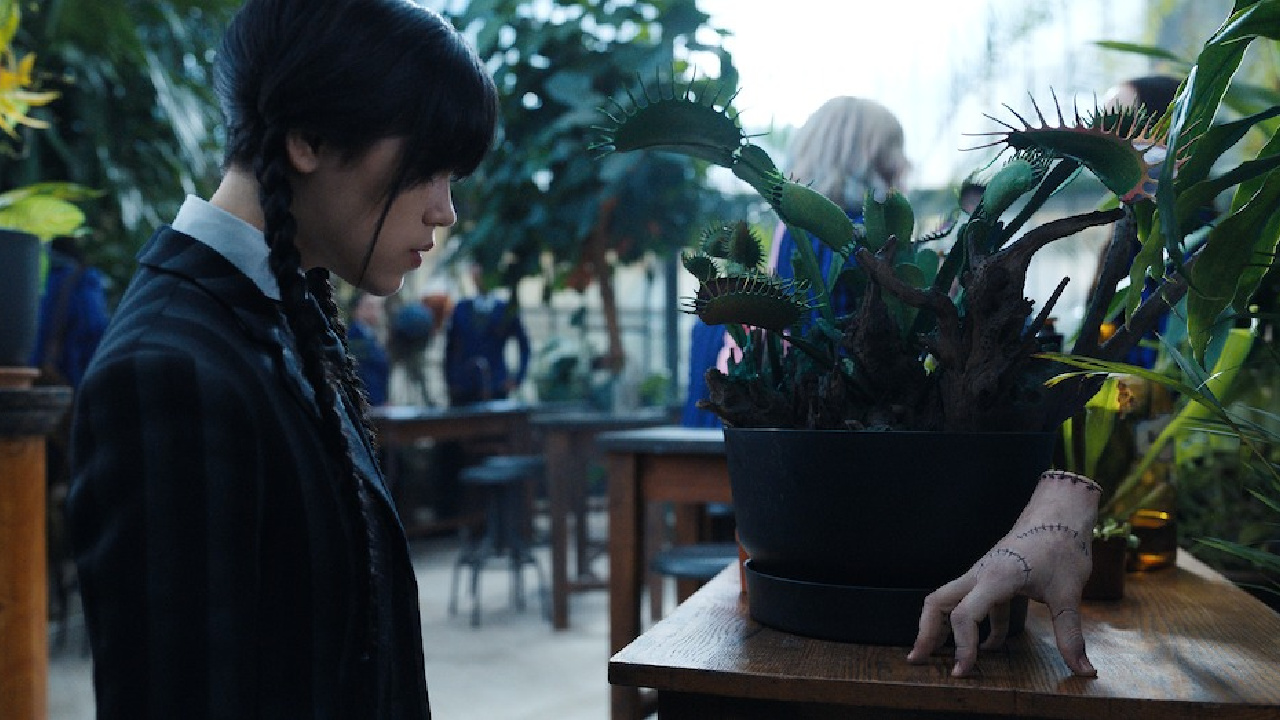 Creator: Alfred Gough, Miles Millar

Cast: Jenna Ortega, Gwendoline Christie, Riki Lindhome, Christina Ricci

Genre: Comedy

Rating: TV-14

Number of Seasons: 1
Tim Burton finally takes a swing at The Addams Family. After a prank goes awry, Wednesday is expelled from school. Her parents decide to enroll her at Nevermore Academy, a school for outsiders. It also happens to be where they fell in love. Despite the change of scenery, Wednesday still finds herself bored and on the fringes of school society, until a series of peculiar deaths occur. She decides if anyone is going to get to the bottom of what's happening, it might as well be her. Scream and X star Jenna Ortega stars as the Addams' daughter. Taking on the role of Gomez and Morticia are the perfectly cast Luis Guzman and Catherine Zeta-Jones.