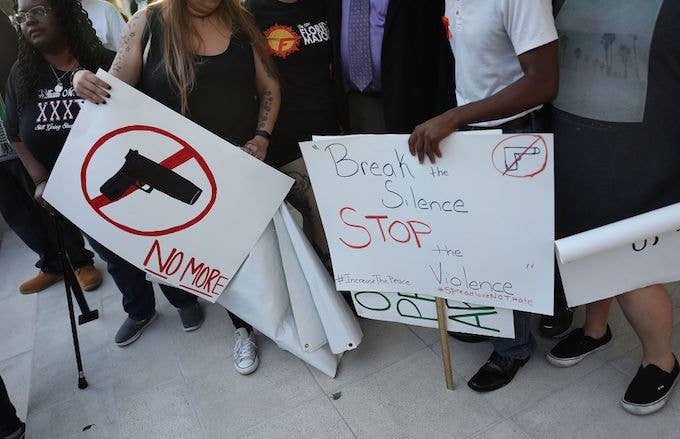 In response to the shooting that took place in Jacksonville, Florida on Sunday, EA Sports has decided to cancel the remaining three events for Madden 19 qualifying rounds.
"The event was a qualifying tournament for the Madden Classic, our first Madden EA Major competition of this season," EA CEO Andrew Wilson said in a statement. "We have made a decision to cancel our three remaining Madden Classic qualifier events while we run a comprehensive review of safety protocols for competitors and spectators."
The shooting left three dead, including shooter David Katz, and injured nine others. Madden NFL players and top-level competitors Taylor Robertson and Elijah Clayton died during the shooting. "It is an unthinkable tragedy that Taylor Robertson and Elijah Clayton, two of our top Madden competitors, lost their lives in this way," Wilson wrote. "They were respected, positive and skilled competitors, the epitome of the players and personalities at the heart of our community."
According to a new report from the Baltimore Sun, the 24-year-old shooter's family had been seeking psychiatric treatment for Katz for more than a decade. Katz was also Madden player, who lost the day of the shooting. He'd previously won events in Madden 17 tournaments.
"David would go days without bathing, would play video games until 4 a.m. on school nights, would walk around the house in circles," Howard County Circuit Judge Lenore Gelfman wrote in 2010, per the Sun. "[He] was failing all classes at Hammond High, was unresponsive to school teachers and uncooperative with school psychotherapists/counselors, and was extremely hostile toward his mother."
Since the shooting, survivors of the Parkland shooting in Florida, which took place back in February, have spoken out condemning gun violence and local politicians.